7 attributes of a teacher everyone loves
A teacher is essential to the education system and becoming an impactful one is not simple.
Teaching in a classroom is only one aspect of a teacher's profession. They play the role of a student's second parent and friend while helping them discover their true potential. It can be tough but no doubt, an extremely rewarding career.
Teachers assist students in achieving their full potential in terms of personal, social, and emotional growth to lay a solid foundation. To succeed in this career, you will need to have a passion for helping the younger generation to learn and love the process at the same time.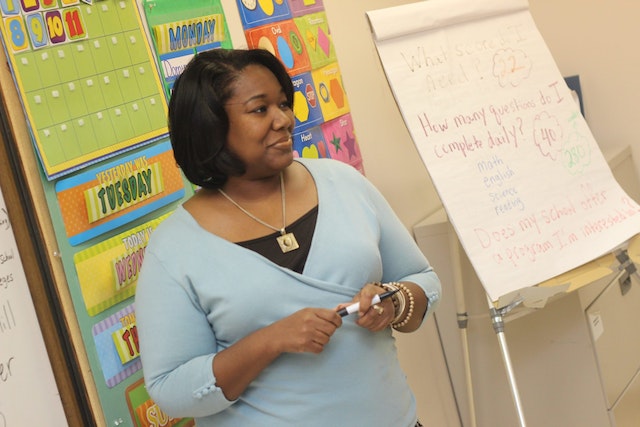 Image source: Pexels
Steps to becoming a teacher
If you want to become a teacher but are unsure of where to begin, here are the steps you need to follow:
Get a diploma and/or Degree in education.
Consider getting a Master's in education.
Check the certification requirements of the institution you wish to work for.
Attend internship to gain relevant experience.
Apply for a teaching job relevant to your qualification.
Being an educator requires dedication to creating engaging lesson plans, accommodating the needs of kids with various abilities, communicating with parents, and staying on top of educational requirements. The development of students is facilitated by teachers who apply their abilities to create a positive learning setting. On-the-job training is essential for a teacher's personal development even while formal education and training equip them for their employment.
What do you need to become a teacher everyone loves?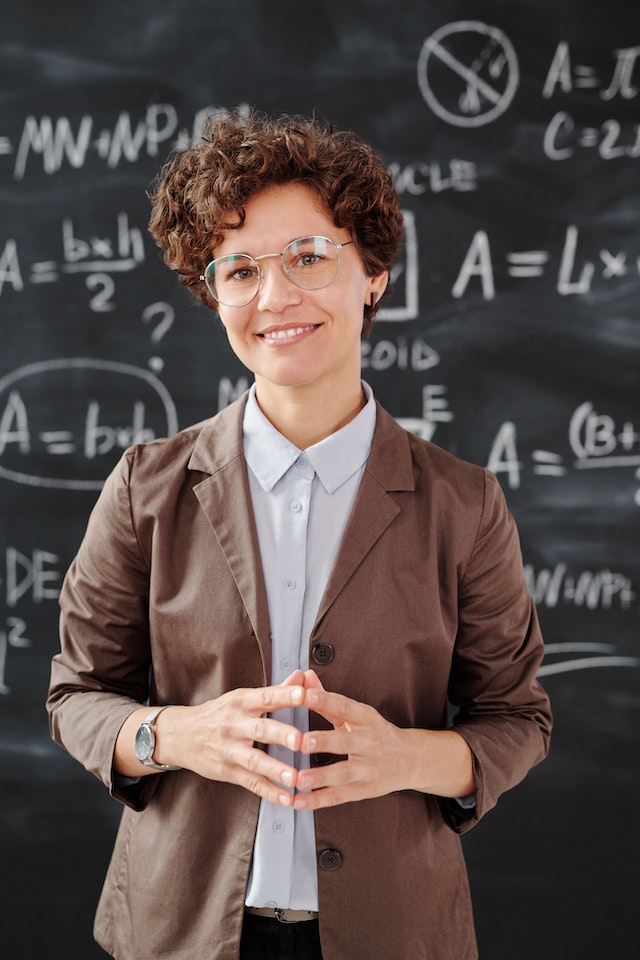 Image source: Pexels
There are seven key attributes to developing a successful career in teaching.
1. You have strong communication skills.
Teachers are normally skilled presenters and communicators. Not merely through articulate writing or speaking, but also in a way that makes it simple for students to understand the subjects and activities. It is likely that students will be more engaged in the lesson when teachers have an authoritative teaching style and make eye contact with their students to make them feel heard.
If you wish to improve your communication skills, you may choose to write and read regularly. Engage in more constructive communications with those in a higher position and learn from their responses as well. This also helps you be more articulate in constructing your responses.
(Check out these tips to be better at presentations)
2. You are good at critical thinking.
Teachers that possess good critical thinking abilities can balance working within the educational institution's objectives while considering the needs of the students. Teachers also need to be conscious of parents' expectations for behaviour management and education, as well as provide a safe and caring environment in the classroom.
Practising self-awareness constantly will help you improve your critical thinking skills. Before making decisions or taking actions, try to examine events objectively. This will assist you in avoiding compulsive actions.
3. You are creative with your teaching methods.
To ensure that students continue to like learning, it's crucial to be knowledgeable about the subject you are teaching and look for exciting and engaging ways to do it. For example, for younger students, the teacher might need to pick up the skill of incorporating acts in their lessons, such as singing, drawing, or mimicking, to keep the lesson interesting.
This may not be a natural characteristic for all. Therefore, to hone this skill, it's advisable to practice artistic hobbies regularly, and conduct brainstorming exercises. Thisway, it keeps your mind active, fresh and creative.
4. You are patient with all your students.
Teachers must be patient and speak to students in a friendly manner. If they struggle to retain information or complete activities, teachers need to be understanding. They should be aware that their classroom may consist of students from various cultural backgrounds and intellectual abilities. Some students may find it difficult to blend in. Thus, teachers need to keep their cool while retaining the balance between their expectations and the student's capabilities.
Patience is innate in humans. However, you can increase your tolerance by deliberately identifying your risk factors for impulsive behaviour and monitoring them. Though innate, one needs to practice using this nature in day-to-day interactions.
5. Your are passionate with your career.
The foundation of an effective teaching career is passion. Learning is made easier by the desire and enthusiasm that passion, which is essential for both learning and teaching, generates. By establishing productive learning environments, enthusiastic teachers work to maximise their pupils' learning potential. Instil in your students a love of learning and the wonder of education. Demonstrate to them your concern for who they are and what they will become. Encourage them to overcome any obstacles and acknowledge their successes.
To develop this skill, you will simply need to develop a sense of purpose in doing what you do. Turn inwards and identify your personal goals, so that you are aware of what matters to you. You will need to have a strong feeling of wanting to help mould a child to be able to succeed in this career.
6. You are able to adapt quickly.
Be prepared to adapt, respond, and act in accordance with any changes, including picking up new teaching techniques, being adaptable to students' requirements, and defeating various obstacles. Teachers who are more adaptable are better equipped to adjust to the evolving nature of the profession and get around a challenging environment.
Learn this skill from people who exhibit it well by either asking for tips or just observing their actions. When you learn this from someone senior in the field, you get the added benefit of learning the skills that can be best applied in the industry.
7. Your leadership extends beyond the classroom.
Both within and beyond the classroom, teachers should practice their leadership abilities. You may take on extra responsibilities, such as coaching a sports team or managing the choir group. This demonstrates your great leadership abilities. Strong leaders among teachers may have a higher chance of moving up to more senior roles, such as the principal.
To enhance this skill, you may volunteer to take on responsibilities that are out of your daily scope of work. By stepping out of your comfort zone, you can develop your abilities and skills in several areas. It gives you an opportunity to have new experiences and engage in activities that you may not have engaged in before. This helps you improve because when something is out of your comfort zone, it is going to challenge you to perform better.
Without a doubt, being a teacher is a profession to love and be proud of. There will be challenging days, but in the end, the advantages will outweigh them. If you think you have what it takes to be an educator, a career in teaching might be what you're looking for.
Written by: Veronica Presley
Check out our guides about education:
Early Childhood Education Guide