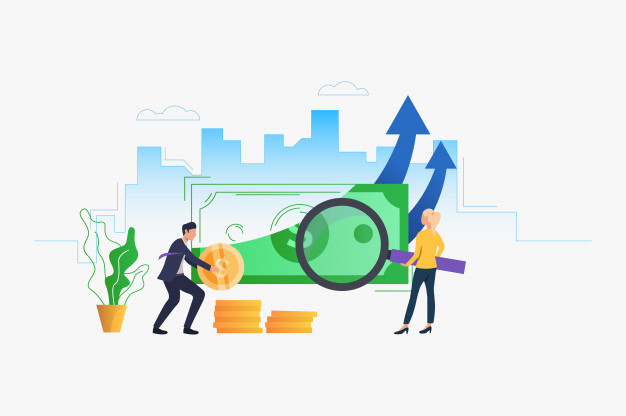 The field of actuarial science recognises and manage risks by evaluating the likelihood of risky events and create a plan to reduce firm problems. One of the many questions they address on a daily basis includes:
What is the economic loss in the event of a natural disaster?
How to organise your investment portfolio to maximise return and minimise risks as much as possible?
How much is the cost of hospitalisation stay? What is the average stay duration?
They enjoy constantly learning about new topics covering finance and a good business sense. Actuaries make use of the financial portfolio of a firm to create clear and concise written reports, graphs and even visual presentation formats.
Are you good with numbers? Are you looking for ways to hone your math skills after graduation? If this sounds like you, you will probably be an excellent candidate to become the next best actuarists.
The following guide provides an in-depth and comprehensive of actuarial science which includes what you will study, related skills and technologies, your earning potential as well as employment opportunities.
What is the actuarial science course?
Actuarial science is a field of study that applies mathematical and statistical methods to assess financial risks in the field of insurance and finance risks.
Learning an Actuarial Science course prepares students for a comprehensive set of skills and practical knowledge. Upon graduation, you will be able to be involved in numerous industries that require skilled individuals in the actuarial science field.
What are the differences between Actuaries and Chartered Accountant?
You could be wondering what differences lie between these two courses? Is it similar or different from each other? However, in terms of skills and work, they share the same seat.
Actuary science focuses on the future estimation of an organisation whereas chartered account deals with the present estimation of an organisation.
Actuarial Science: It is leaning more towards financial modelling, risk assessment and predictions. Actuarial Scientists work for and or alongside financial institutions, insurance companies and government offices. They use statistics to calculate and reduce the risks affecting a business. The predictions that they make up for the rates of insurance, investments and credit rates.
Chartered Accountants: It is more focused on financial advice, managing financial budgets and audits. Chartered Accountants report the financial performance of a firm which helps the decision-making process. They even act as trusted advisors that consult leaders in the financial aspect of running and strategize the future of business better.
The common principle that these two courses have in common focus on the understanding of the financial industry. Students will be exposed to similar learning skills and experiences.
Actuarial Science: Students of Actuarial Science deal more with identifying and evaluating the risks specifically related to insurance and pension plans. It emphasises on the studying courses in statistics and mathematics for the majority of your course length It also involves problem-solving skills in the scope of corporate finance.
Chartered Accountants: Students of Actuarial Science deals the audit of financial statements Amongst many of its tasks, they are responsible for reporting, taxation, auditing of business. It includes areas of Investment Banking, Tax, Fund and Risk Management.
What subjects are there in Actuarial Science?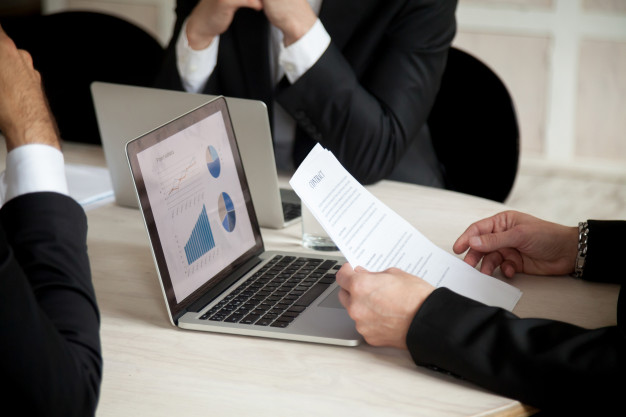 Setting aside the practical fundamentals of statistical and mathematical subjects, the curriculum consists of topics covering:
1. Calculus
Students will gain background knowledge of mathematical concepts to be able to make calculations on the rate of changes in certain quantities.
2. Statistics
It covers the basic fundamentals of statistics. It teaches students how to collect and analyse numbered data to make some conclusion about a certain population to be used for competitive pricing, valuation and others.
3. Probability
The course teaches you how to determine the likelihood of an event or circumstances which covers probability distribution, cumulative distribution amongst many. Considering that you will be working with probabilities, you would need to know to get around the numbers.
4. Business
It is one of the first course when you first undergo your undergraduate Actuarial Science curriculum. The topic covers the corporate structure, the workings of business operations, decision making and the marketing for a company.
5. Economics
Students will learn about the subjects of production, distribution and consumption of goods and services specifically on opportunity costs and supply and demand. It will help them grasp the potential effects of products in a market.
6. Finance
It covers financial markets, interest rates and financial instruments to know how things are priced and exchanged. In order to analyse financial statements of firms, they need to know how the financial markets work and the effects of world events on a company.
For most institutions, it is compulsory that you complete internships as part of the program requirements. It will give you the chance and opportunity to obtain real-world experiences in a company setting. In addition, it will help you give an insight into the working of the field and help you discover which areas of interest you can thrive in.
How long do you study to get an Actuarial Science degree?
Normally, for most institutions, it is possible that students can obtain an Actuarial Science Degree in under three to four years. As in most disciplines, you will need at least a bachelor's degree to obtain an entry-level job post with others requiring a master's degree or higher for more specialised roles.
Students will be able to complete their programs of students earlier but it may take a little bit longer depending on the number of credits you will be accumulated.
For individuals that undertake the degree program on a part-time basis, the completion of the degree may require twice as long. You are required to pass 10 actuarial exams to be a qualified actuary which usually takes about 5 to 10 years to finish. However, you can get an entry-level job before completing all the exams required,
What requirements do you need?
Prospective Actuarial Science students require minimum entry requirements to qualify a seating in the actuarial science universities around the world. The requirements below are general so all applicants are advised to refer to the educational and university institutions of your choosing for more details.
Applicants require providing Grade 10 and Grade 12 latest examination transcripts.
Applicants to provide English proficiency test scores as TOEFL, IELTS or SAT provided that your previous syllabus was not in the English Language.
Why should you study Actuarial Science?
1. Excellent Graduate Prospects
As you look under Graduate Prospects for different institutions, you will realise that the students have a strong chance to be employed as a professional even within the first six months of completion of a degree. Your chances are multiplied if you attend an established, reputable university for the subject. It has been rated as one of the top jobs globally.
2. Great Starting Salaries
You are able to earn great starting salaries which can double within the first five years of your career. Those who are experienced can have an earning potential of $150,000 to $250,000 yearly and some even higher figures than this. Your salary compensation can vary between different industries, geographical location and your level of experience.
3. Expert Problem Solver
Anyone who has worked in the field of Actuarial Science field, they will tell you that they often participate or involved directly in the decision making of a firm. A degree in Actuarial Science will equip you with the techniques and strategies to solve these issues when they occur.
Your course is designed to give you an idea of the type of real-life problems and situations you might encounter in your professional life covering all levels of difficulty.
4. Balanced Life
Actuaries often work at least 40 hours per week. You can often find them working desk jobs in a professional office setting. But there are actuaries particularly consulting actuaries that work on the move to meet up with their clients which can mean working odd hours.
However, for the most part, it has been ranked consistently as a top-ranked job for a balanced life which includes factors such as job demands, security and work-related stress.
What skills do you need for Actuarial Science?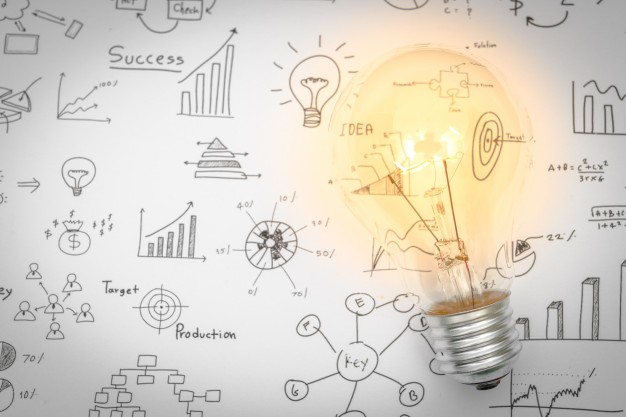 1. Good Interpersonal skills
By being able to communicate is an important skill you will need to navigate the field of Actuarial Science. He or she must be able to interact with programmers, accountants, senior management and clients during the decision-making process especially considering that they are working to develop solutions and consultation. It needs to meet with strong writing skills in order to create written reports on findings.
2. Good Decision-Making Skills
Actuaries are involved in either the direct and indirect decision-making of a firm or organisation. They would be able to come up with a complete analysis of the financial standing of a firm in question with the increasing change of the financial markets. Luckily, you will get the training and experience when you are pursuing an Actuarial Science Degree.
3. Strong Research Skills
An Actuarial Scientists must have strong extensive research skills, especially if they are in a managerial position. The field of finance is constantly evolving and expanding with new possibilities. They then need to stay on top of the game by researching and learning of new developments around the world to be able to deliver the best possible solution for their customers and the company going forward.
4. Strong Mathematical Skills
Considering that they work with a lot of numbers in their workplace. they must be able to know their way around arithmetic not only quickly but correctly. These include having a grasp of knowledge of statistics, calculus and probability in order to quantify risks and to predict the probability of certain events.
What career can you have with an Actuarial Science degree?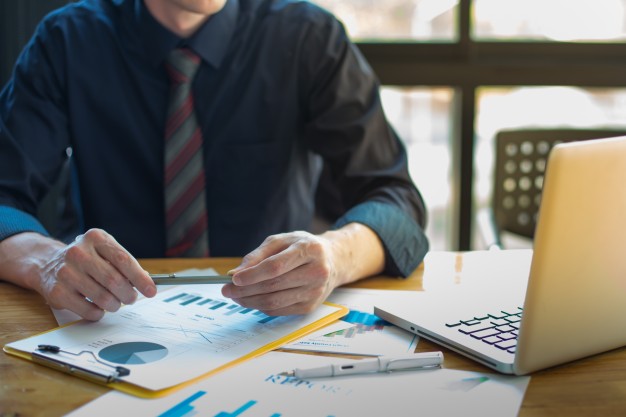 If you love numbers, you can get a degree in the investment & banking sector. For those with higher professional qualifications, they have a higher chance of getting employed and getting compensated with bigger salaries.
Here are some of the more popular career options you can pursue with an Actuarial Science degree:
Financial Risk Analyst
Valuation Actuary
Pension Actuarial Analyst
Insurance Underwriter
Statistician
An Actuarial Science degree is a widely recognized degree that gives you the flexibility to explore employment opportunities in many industries such as:
Banking
Telecommunications
Pharmaceuticals
Strategy Consulting
Data Science
What is the Expected Salary?
Actuarial Science is a popular field of study. Below are the expected salaries of some popular jobs in this industry.
| | |
| --- | --- |
| | Actuarial Scientists |
| Entry-level | US$ 61,140 |
| Mid-career | US$ 102,880 |
| Executive | US$ 186,110 |
(Source: https://collegegrad.com/careers/actuaries)
Top 10 Actuarial Science Schools
Here is the list of institutions offering the Actuarial Science course.
| | |
| --- | --- |
| University | Location |
| University of Illinois at Urbana-Champaign | Illinois, United States |
| University of Connecticut | Storrs, Connecticut, United States |
| Temple University | Philadelphia, Pennsylvania, United States |
| University of Nebraska-Lincoln | Lincoln, Nebraska, United States |
| Purdue University | West Lafayette, Indiana, United States |
| Drake University | Des Moines, Iowa, United States |
| Ohio State University | Columbus, Ohio |
| University of Wisconsin-Madison | Madison, Wisconsin, United States |
| CUNY Bernard M Baruch College | New York City, United States |
| University of California-Santa Barbara | Santa Barbara, California, United States |