Are you good with numbers and have strong analytical skills? Can you keep in mind many details while being a big-picture thinker? Well, an Accounting degree might be just right for you.
Check out our new guide about accounting below.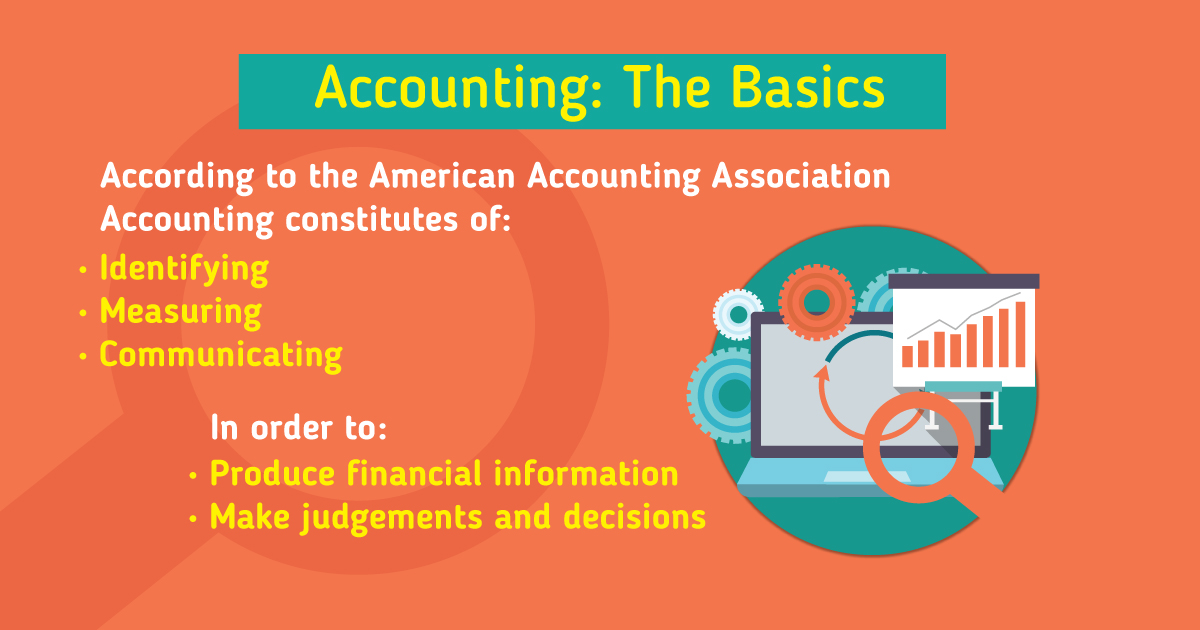 What is Accounting all about?
Accounting has been referred to as the "Language of Business" and for good reason. It involves the communication and interpretation of complex financial data that is easily understood by all parties.
As an accountant, you will deal with a lot of data. You'll have to collect, sort, store, analyse and present your findings in an understandable manner to the company management and offer solutions that will benefit the business.
Every business has to deal with hundreds of financial reports and endless lists full of numbers. An accountant would be the go-to person when it comes to any financial questions.These are the kind of questions that the accountant in the company might ask:
How effective are we spending money?
How could we cut costs and increase our ROI (return on investment)?
What can we do to optimise our cash flow?
Becoming a professional accountant would involve analysing financial reports/number and translate all that data into usable information for decision making.
What are the major fields of Accounting course?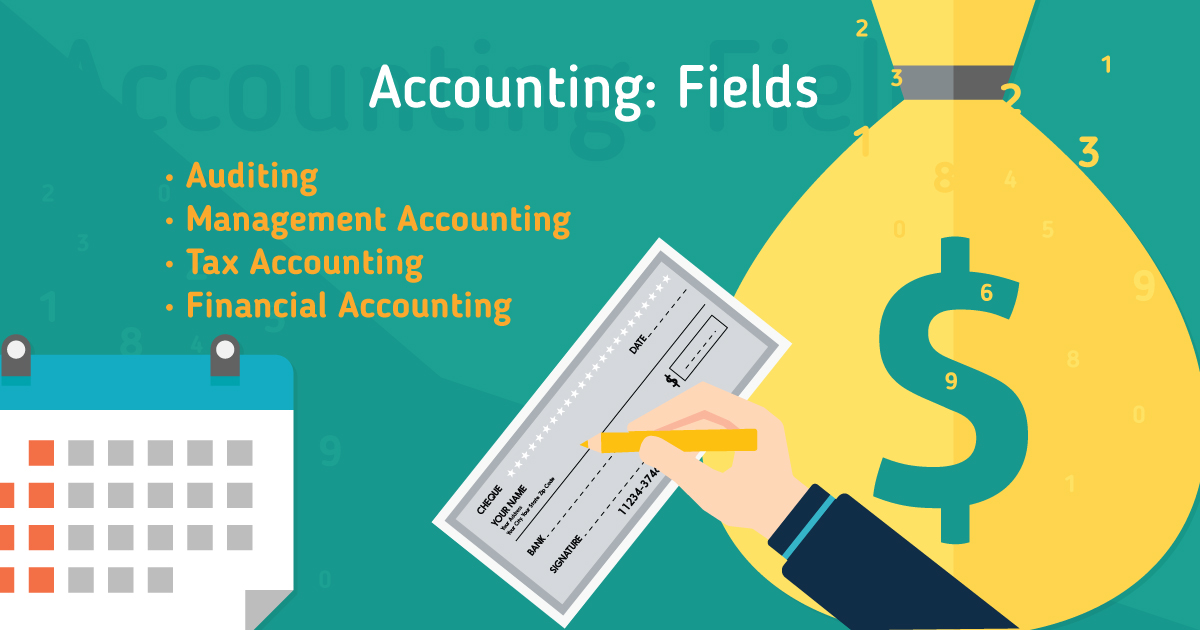 You will learn about these fields of accounting while pursuing your degree.
1. Financial Accounting - Tracking and analysing day-to-day financial transactions with the help of standardised procedures. Presenting data in financial reports, including preparation for a company's public financial statements.
2. Management Accounting - Providing information about customer behaviours, costs of manufacturing, pricing policies, and budgeting. Management accountants focus on helping managers make the best financial decisions with detailed reports and forecasts.
3. Tax Accounting - Working with government tax policies and the Internal Revenue Code that regulates companies & individuals procedures when preparing tax returns. Commonly Tax Accounting is focused on limiting the tax obligation as much as possible.
4. Audit - Working with the inspection and evaluation of a company's financial accounts. Auditing is an independent, objective examination that can identify financial mismanagement and how to improve it.
During your studies as an accounting major, you will be learning a lot from all of these specialisations. After graduation, you will be prepared to choose the specific area to work in.
What will you study in an Accounting degree?
You will be studying everything related to accounting, finance and business in general, some of which include:
Financial Modelling
Auditing
Quantitative Modelling
Marketing
Finance and Investment
Management accounting
Economics (Microeconomics and Macroeconomics)
Management Principles
Why should you study Accounting?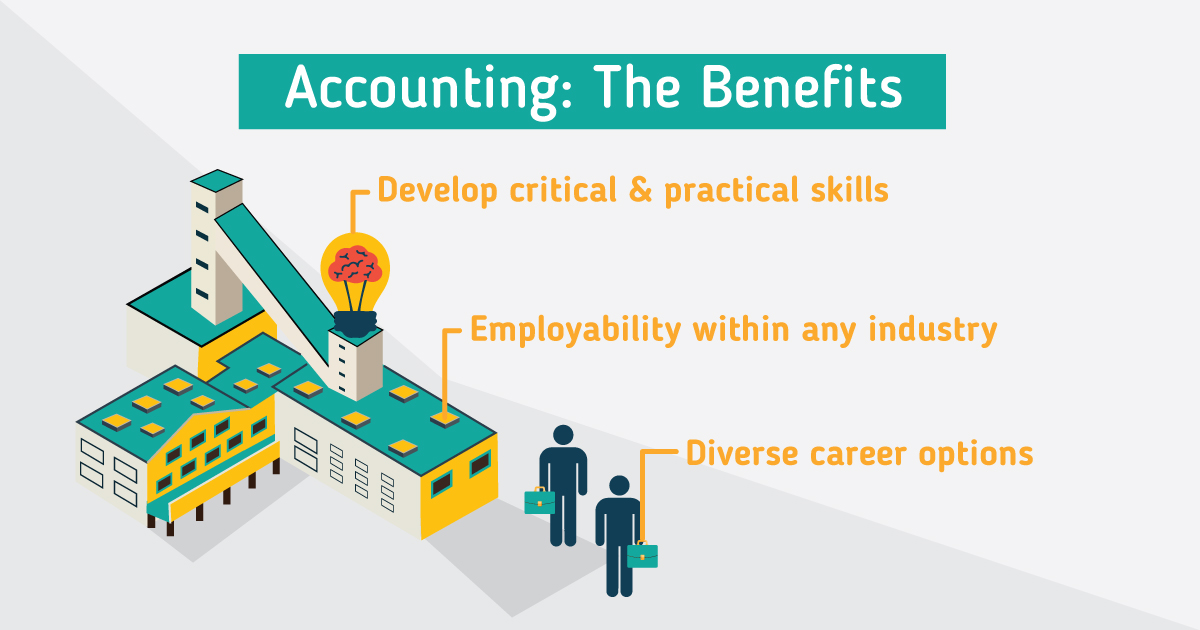 1. Practical skillset that helps you manage finances
You can improve your critical thinking and become more detailed-oriented. You'll master how to manage corporate and private finances better which will make you well prepared when dealing with future investments.
2. Broad career options
As an Accounting degree holder, you can choose your specialisation or move from one branch of accounting to another as you progress in your career.
After a few years and a number of projects on your hand, you'll be able to start your own accounting firm as well.
3. Countless possibilities in the business field
In accounting, you have to grow and develop your professional skills every day to be able to improve systems within the business organisation.
Due to the versatility and wide coverage of business subjects you learn when pursuing an Accounting degree, you're never short of career options to choose from.
What skills do you need to study Accounting?
1. Fluency in English
Having a good grasp of the English language would be very beneficial in your research and assignments. You'll be required to go through tonnes of materials - books, articles, documents, research papers - in search of the answers you want.
2. Good decision-making skills
As an Accountant, you'll need to come up with proposed decisions based on evaluating costs versus benefits. While there are various methods to choose from, you must find a way that works for you, while adhering to strict conduct and guidelines.
3. Communication skills
You actually need to communicate well aside from being good at maths. That means having a strong ability to communicate clearly, accurately and effectively in a structured manner that helps in making more informed and better decisions.
What are your job opportunities as an Accounting graduate?
With the accounting degree you can choose from a number of roles in the company, such as:
Budget Analyst
Tax Consultant
Financial Director
Chief Financial Officer (CFO)
Financial Controller
Accounting Information Systems Auditor
Forensic Accountant
Accountant
Investment Banker
Tax Consultant
Top Accounting Schools
These are the Top Accounting schools according to the QS World University Rankings:
Harvard University

Harvard University is the oldest higher education institution in the United States which was established in 1636. As one of the best universities in the world, Harvard University has over 20,000 degree candidates and more than 360,000 alumni around the world.
Massachusetts Institute of Technology (MIT)

Established in 1861 with its motto "Mens et manus" (mind and hand), MIT is the world's leading technological institution today. MIT is driven to make the world a better place through education, research, and innovation.
Stanford University

Stanford University was founded in 1885 and to date is home to 2,219 faculties. This higher education institute is grounded with its purpose "to promote the public welfare by exercising an influence in behalf of humanity and civilisation".
University of Oxford

Ranked as the best university in the world, Oxford has nearly 24,000 students with more than 350 graduate degree programmes. Oxford aims to provide their staff and students with the state-of-art-facilities within an inspiring and historic setting.
The London School of Economics and Political Science (LSE)

With almost 150,000 alumni worldwide, LSE has been crowned as one of the leading social science universities in the world. LSE firmly believes that education is basic in shaping the policymakers of the future.