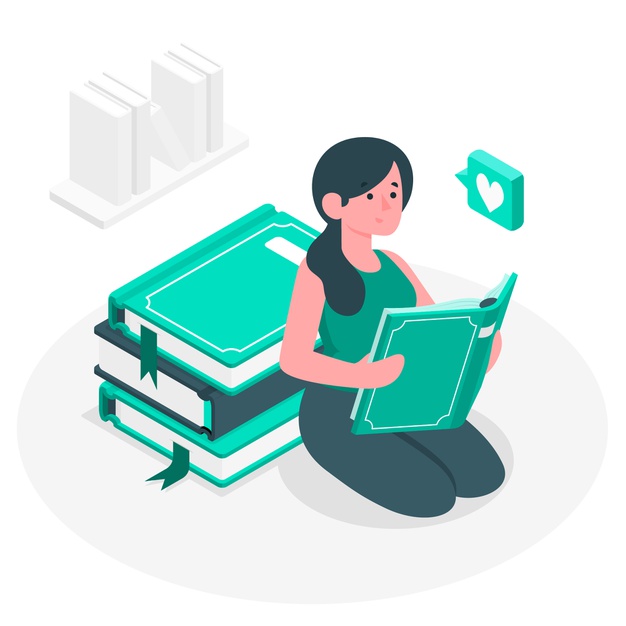 English language and literature is a broad field of study where you get to learn the science behind the language.
If you enjoy reading and writing and want to know what lies between the lines, this course can be the perfect fit!
What is English language and literature about?
The English language is a West Germanic language that was first spoken in early medieval England and eventually became the world's lingua franca.
It spread around the world since the 17th century and is the third most spoken native language in the world after Chinese and Spanish. Many countries including Malaysia speak English on a daily basis alongside their native language.
In general, any written works can be referred to as literature, which is considered to be an art form with artistic or intellectual value. Literature can be classified into two categories: fiction and nonfiction.
Any narrative consisting people, events or descriptions which are not based on history or facts are considered to be fiction.
Nonfiction, on the other hand, are written contents which are based on true stories and events.
In English language and literature, you will be studying the language and modern literature, which involves the development of sophisticated reading skills.
What are the major fields in English language and literature?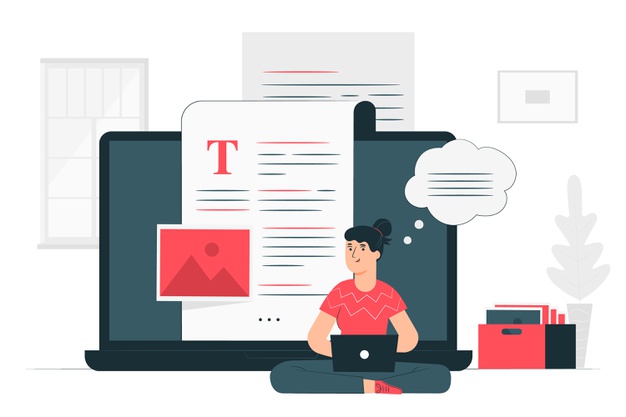 1. Creative Writing
Creative writing is any form of writing that requires creativity including fiction, poetry, creative nonfiction and more.
It goes outside the bounds of the typical professional, journalistic, academic or technical forms of literature, and all you need is your creativity and a pen!
Through creative writing, your work can be delivered to educate people or to spread awareness through an entertaining read.
2. Linguistics
Linguistics refers to the nature of language and communication. It deals with both the study of particular languages and the search for general properties common to all languages. In short, linguistics is the scientific study of language.
You will mainly analyse language form, meaning and context with some variations like dialects.
3. Literature
Literature represents the culture and tradition of a language. It's just like art, but in words.
It involves works of poetry and prose that are especially well-written. Other variations include plays, novels, nonfiction and media.
4. Teaching
Working as an English teacher allows you to guide students to enhance their English skills, particularly in grammar, vocabulary, reading, writing, listening, and speaking.
5. Poetry
Poetry is a form of literature that uses aesthetic and rhythmic qualities of languages like phonaesthetics, sound symbolism and metre in the works.
Poetry uses forms and conventions to suggest a different interpretation of words or to evoke emotional responses. There are many kinds of poetry, ranging from nursery rhymes like "Twinkle, Twinkle, Little Star" to an epic poem.
What are the skills I need for this field?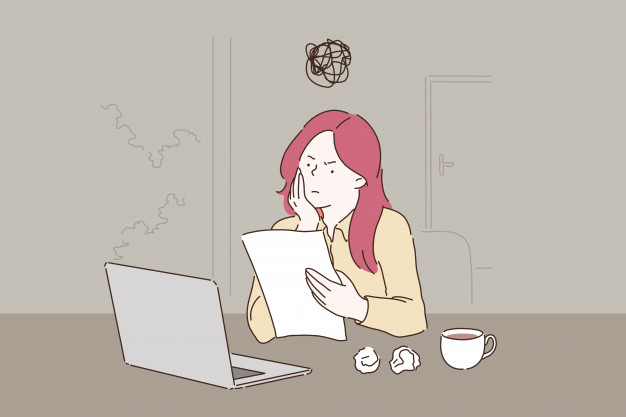 1. Adaptability
The use of language is very wide. You must be able to learn quickly and put that learning into practice in order to make decisions accordingly.
2. Time management
Time management skills include a variety of skills that help you manage your time, including organisation, prioritisation, goal-setting, planning, delegation and stress management.
3. Written and oral communication
As a English language and literature student, you will need to have excellent written and oral communication to construct an argument, present an idea and provide background information on a variety of issues.
What are the entry requirements and qualifications?
Every institution has different requirements for different levels of studies. Generally, the requirements to study English language and literature in Malaysia are:
Foundation/Diploma: SPM - 5 credits including English
Bachelor's Degree:
STPM - Min CGPA 2.0 / 2 passes
A-Level - BBB
UEC - 2As and 3Bs
SAM - ATAR 86
Master's Degree: Bachelor's degree or equivalent in a relevant discipline
PhD: Master's degree or equivalent in a relevant discipline
How long will I be studying in this programme?
The duration of study is different depending on your level of study. Here is an estimated duration according to their study levels:
Foundation/Diploma: 1 - 2 years
Bachelor's Degree: 3 - 4 years
Master's Degree: 1 - 2 years
PhD: 2 - 4 years
How much does it cost to study English language and literature?
The cost of studying English language and literature in Malaysia is different for every institution but the fees are estimated to be around the cost below:
Foundation/Diploma: RM 17,000 - RM 50,000
Bachelor's Degree: RM 28,000 - RM 60,000
Master's Degree: RM 27,000 - RM 40,000
PhD: RM 27,000 - RM 40,000
What are the job opportunities?
There are many job options available for a English language and literature graduate:
Journalist
Writer
Actor
English teacher
Politician
Advertising copywriter
Grant writer
Web content writer
Publishing copy-editor/Proofreader
Editor
Editorial assistant
Librarian
Social media manager
Technical writer
Public relations specialist
Content manager
Which recognised universities offer English language and literature in Malaysia?
It can be a hard decision to make when it comes to choosing the best university to pursue your dream. Therefore, we have compiled some of the best institutions in Malaysia to study English language and literature:
University of Malaya
Universiti Kebangsaan Malaysia (UKM)
International Islamic University Malaysia (IIUM)
Tunku Abdul Rahman University College
The University of Nottingham
UCSI University
Universiti Putra Malaysia (USM)
Universiti Sains Malaysia (UPM)
Universiti Tunku Abdul Rahman (UTAR)
Infrastructure University Kuala Lumpur (IUKL)
SEGi University
---
1. University of Malaya
University of Malaya, or UM, Malaysia's oldest university is situated on a 922-acre campus in the southwest of Kuala Lumpur, the capital of Malaysia. The University of Malaya is committed to conduct teaching and learning, carry out research and provide quality services on a global level, generate and enhance knowledge through continuous improvement efforts for the benefit of all stakeholders, especially University of Malaya's students.
2. Universiti Kebangsaan Malaysia (UKM)
Universiti Kebangsaan Malaysia is the National University of Malaysia and is ranked amongst the top universities in the world. It is a public university located in Bandar Baru Bangi, Selangor, which is at the south of Kuala Lumpur. Since its inception, UKM has grown from three faculties to its current 13 faculties and 12 research institutes with approximately 172,000 alumni worldwide. It also partners with universities across the world to offer Summer Mobility Programmes.
3. International Islamic University Malaysia (IIUM)
International Islamic University Malaysia is a public university in Malaysia that integrates Islamic principles into their educational approach. Its main campus is at Gombak where all art and engineering courses are based. The university has a Department of English Language and Literature that specifically offers a wide range of English literature and linguistics courses.
4. Tunku Abdul Rahman University College (TAR UC)
By virtue of their 50-year journey, Tunku Abdul Rahman University College has established itself as a destination dedicated to focused learning and research. TAR UC provides the best learning experience to students via excellent teaching and state-of-the-art academic and recreational facilities like sports facilities and other indoor facilities. It does not only help students excel academically, but it also aims for their self-development and character building which makes them an all-rounder.
5. The University of Nottingham
The University of Nottingham is a British university in Malaysia which is consistently ranked in the top 100 universities worldwide. The university offers a range of study opportunities for students from foundation to doctoral degrees. A broad range of undergraduate and postgraduate programmes are available from different specialist schools and departments across the Faculties of Arts and Social Sciences, Engineering and Science.
6. UCSI University
UCSI University is a leading institution of higher learning with campuses in Kuala Lumpur, Terengganu and Sarawak which are equipped with state-of-the-art facilities to meet students' needs. They offer a wide spectrum of academic programmes, ranging from Medicine, Pharmacy, Nursing, Engineering and Architecture to Music, Multimedia, Education, Liberal Arts and Hospitality.
7. Universiti Putra Malaysia (UPM)
Universiti Putra Malaysia is a leading research university in Malaysia located in Serdang. As a world-renowned centre of learning and research, UPM has attracted students and staff from all around the world, making it a well-respected global entity. It is also recognised by independent government assessments as one of Malaysia's leading research universities.
8. Universiti Sains Malaysia (USM)
Universiti Sains Malaysia is the first university in Malaysia to be selected by the Malaysian government to participate in the Accelerated Programme for Excellence (APEX), a fast-track programme that helps tertiary institutions achieve world-class status. USM offers undergraduate and postgraduate programmes that are conducted in all three campuses: main campus, engineering campus and health campus.
9. Universiti Tunku Abdul Rahman (UTAR)
Guided by its vision to be a global university of educational excellence, Universiti Tunku Abdul Rahman is highly reputed as one of the fastest-growing private higher education institutions in the country with phenomenal growth in all aspects of its development since its inception. The university currently offers more than 110 academic programmes from foundation studies to doctoral studies in the fields of Arts, Social Science and Education, Engineering, etc.
10. Infrastructure University Kuala Lumpur (IUKL)
Infrastructure University Kuala Lumpur is the first infrastructure university in Malaysia and is enhanced with up-to-date academic facilities and tutored by highly qualified lecturers among whom are industry practitioners. IUKL not only offers courses in Infrastructure, but it also provides high-quality education in areas of Business, Communication, Language Studies, Architecture, Biotechnology, Information Technology and many more.
11. SEGi University
Known as one of the largest private higher education providers in Malaysia, SEGi University now serves 25,000 students in five major campuses located in Kota Damansara, Kuala Lumpur, Subang Jaya, Penang and Sarawak. It has experienced significant growth by adapting to increasing demands for tertiary education and professional qualifications in Malaysia by providing a wide range of programmes.