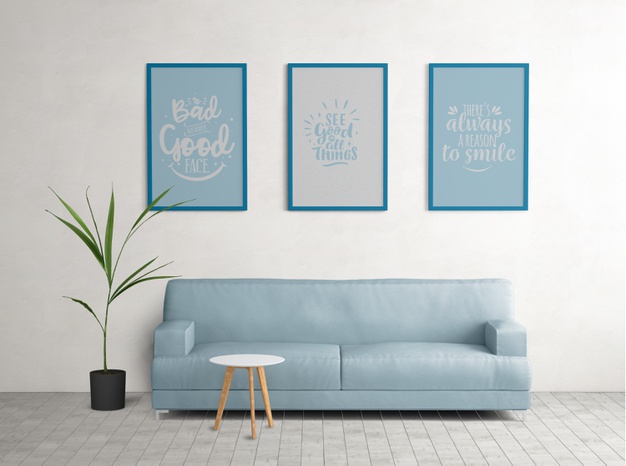 Ever wowed by the harmony and colour combination of IKEA showrooms? Almost every place you go - hospitals, restaurants, hotels - interior designers unleash their creativity and skills to create a pleasant environment that is functional, safe and comfortable.
Studying interior design will teach you the essential skills needed for this profession, such as how to plan interior layouts, understanding construction materials and using interior design software. Read on to find out more!
Interior Design - What will you study?
In interior design, there are no distinctive fields that can be further broken down as sub-field of interior design. However, here are some of the subjects you may study as part of your Interior Design Degree:
Design Principles and Theories
History of Architecture and Design
Building Material and Construction
Environmental Psychology
Architectural Drawing
Computer-Aided Design (CAD)
Contract and Project Management
Also, did you know that interior design is sometimes called interior architecture too?
How long do you study to get an Interior Design degree?
In interior design, you will find certification courses to fit the needs of working adults, diplomas and degrees. Generally, here are the duration of studying:
Certification: 6 months - 1 year
Diploma: 2 - 2.5 years
Degree: 3.5 years
How much does it cost to study Interior Design?
Here are the estimated fees of studying interior design in Malaysia according to study levels:
| | |
| --- | --- |
| Programme | Estimated Fees per year |
| Part-time/Full-time certification | <RM 15,000 |
| Diploma | RM 20,000 - RM 50,000 |
| Bachelor's Degree | RM 50,000 - RM 110,000 |
Why should you study Interior Design?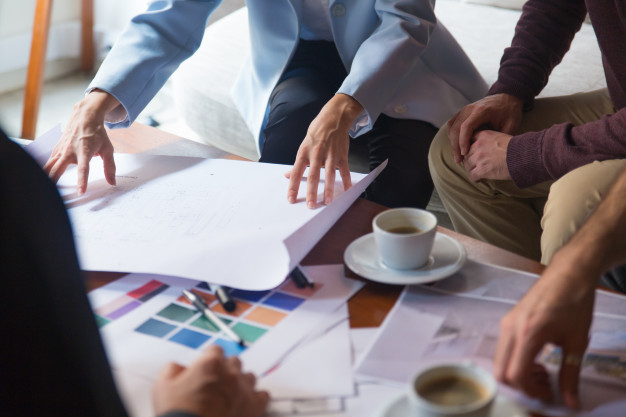 Out of so many professions, why should you look into interior design? Here are 3 reasons why you should do it:
1. You are creative
Starting from a blank space, interior designers infuse the elements of space, colour, light and harmony to create a masterpiece that can be translated into reality. From nothing to something, only the capable can achieve that with creative juice!
2. You love all aspects of design
In interior design, a good design is more than just looking beautiful. A designer should consider safety and functionality like ventilation and hazards. This includes considering various aspects, such as ergonomics, environmental psychology and building safety.
3. You are interested or good at drawing
Designing is often done with computer software now but being able to express your designs through drawings is a plus point. It is a skill that will definitely help you throughout your career. Drawing skills can help you to gain a good grasp on perspective, scale, proportion and balance that you can later apply into the designs.
What skills do you need for Interior Design degree?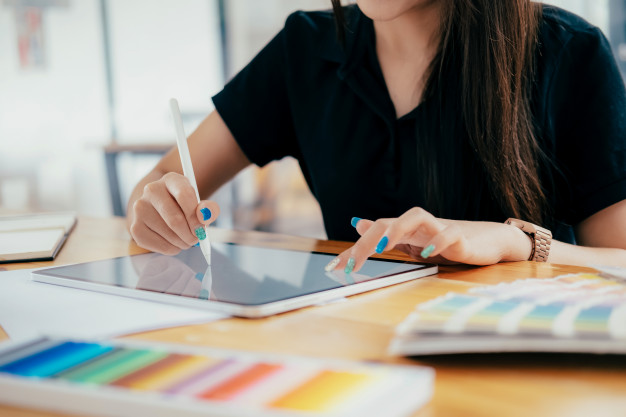 Here are some of the key skills you need to develop to excel in an interior design programme.
1. Creative problem-solving skills
There are many things that can go wrong when designing a space, such as budget constraints, indecisive clients, unreliable vendors and tight turnaround times. As a result, you will need to be quick on your feet and offer practical solutions to any issues.
2. Good design and drawing skills
Not everyone will be able to understand your vision of the space, so you will need to sketch out your ideas to get the message across. You will also need to master computer-aided drawing (CAD) and 3D rendering so that your ideas will be more attractive and easier to envision.
3. Excellent communication skills
Almost every industry requires communication skills. Communication is key when it comes to interior design to bridge the design ideas and resolve conflicts with clients. Additionally, you can't just email your sketch or drawing with a brief summary and expect them to understand or accept your ideas soon after.
As an interior designer, your day-to-day tasks will involve speaking to clients about their vision for their space as well as presenting your ideas in a convincing manner.
You will also need to communicate with contractors, vendors and suppliers to get the materials you need to enhance a space and bring your client's vision to life.
What are the entry requirements?
The academic entry requirements will also vary based on your choice of institution and level of study. Outlined below are the general academic entry requirements in Malaysia for each level of study:

Diploma
SPM / O-Level: Minimum of 3 credits
Degree
A-Level: Minimum of 2 passes; or
STPM: Minimum of 2Cs with minimum CGPA of 2.00; or
Australian Matriculation: Minimum of ATAR 55; or
Foundation in Arts or Foundation in Science: Minimum CGPA of 2.00; or
Diploma: Minimum CGPA of 2.00
What does an Interior Designer do?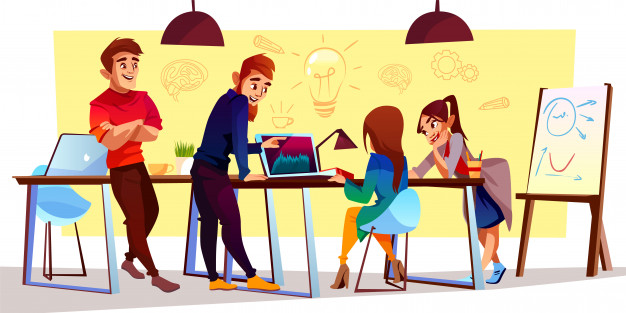 Jobs that are relevant to Interior Design Degree include:
Interior designer (residential, office, commercial)
Interior consultant
Set designer
Exhibition designer
3D visualiser
Furniture designer
Freelancer
What is the Expected Salary?
The starting salary for an interior design fresh graduation is ranged between RM2,900 to RM3,500. However, interior designers often get a commission or additional income as freelancers.
Top 9 Interior Design Schools in Malaysia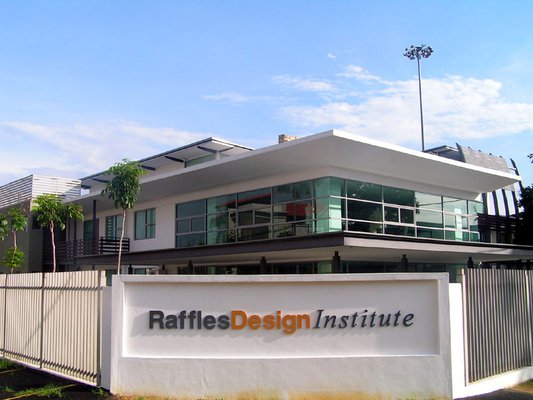 (Image: Raffles College of Higher Education)
The toughest part about studying Interior Design is deciding which designing school to enrol in. This can be difficult for a wide variety of reasons, ranging from affording tuition and having the resources to relocate to another city or even country, to meeting your chosen school's requirements. Here is a list of the institutes in Malaysia to study for an Interior Design degree or diploma:
1. Raffles College of Higher Education
Located in the heart of Kuala Lumpur, Raffles College collaborate with reputable University in the UK for its degree programmes. It is popular for design and fashion-related courses. All of its internationally accredited courses are recognized by the industry and the Ministry of Higher Education, Malaysia.
2. Sunway University
Located in cosmopolitan Kuala Lumpur and welcoming students from over 90 countries, with all programmes accredited and taught in English, Sunway University is a world-class institution rated five-star by the Malaysian Qualifications Agency and awarded an international QS five stars for teaching, employability, and facilities.
3. Monash University
Monash University Malaysia gives students the opportunity to obtain a prestigious Australian degree, from the campus in Sunway City, Malaysia. Tuition fees and living expenses are significantly lower than in Australia, but students will be recognised internationally as a member of the Monash Alumni.
Monash University is ranked in the top 60 universities in the world according to the QS World University Rankings 2022.
4. Taylor's University
Taylor's University is an educational provider based in Malaysia. The University offers a range of study options covering subject areas such as Accounting, Finance, Arts, Computer Science, Business, Hospitality and Tourism, and much more. It enjoys 52 years in the education industry and has a global network of more than 3,000 career partners. 3,000 of Taylor's students interns with top employers every year.
5. Saito College
Mr. Tetsuo Saito, the founder of Saito College, established the college in 1988. Saito College was the 1st institution in Malaysia to offer a Diploma in Graphic Design. Saito College has grown strength to strength since its inception and currently offers a wide range of courses in design, business and security management. In 2017, Saito College was awarded University College status by the Malaysian Ministry of Higher Education and now offer degree courses in various disciplines.
6. The One Academy of Communication Design
The One Academy of Communication Design (generally shortened to The One Academy) is a private art and design institute headquartered in Petaling Jaya, Selangor, with a northern campus in George Town, Penang. It is acknowledged that the courses taught in The One Academy are fully accredited by the national accreditation board, Malaysia Qualifications Agency (MQA), and was conferred a Special Award by the Malaysian Ministry of Education.
7. INTI International University and Colleges
INTI International University & Colleges are private university colleges located in Malaysia. The main campus was initially known as INTI University College until 31 May 2010 when the Higher Education Ministry announced its upgrade to university status.
8. Erican College
Erican College is based out of Malaysia and is a part of the multiple award-winning Erican Educational Group. Erican College is Malaysia's leading provider of tertiary education offering courses in - Business Administration, Graphic Design, Accounting and Mass Communication and many more subjects.
9. UOW Malaysia KDU University College - Penang Campus
Established in 1983, with over 38 years of experience in the provision of quality education, UOW Malaysia KDU University College - Penang Campus is one of Malaysia's premier higher education institutions in the Northern Region. UOW Malaysia KDU Penang is committed to the development of students with a view to creating lasting impacts in communities and around the world.