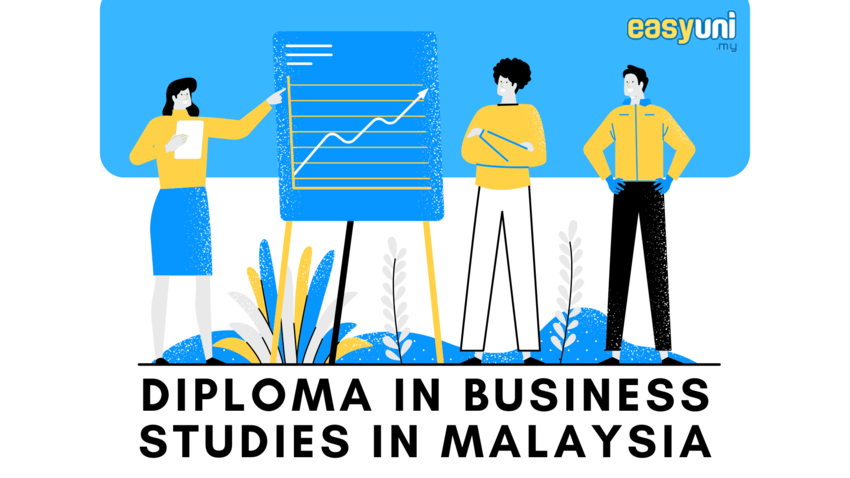 Interested to pursue a Diploma in Business Studies after finishing high school? You're on the right page!
This guide will help you clear all the questions that you have in mind before making the decision.
Top institutions that offer Diploma in Business Studies in Malaysia
While you are being pampered with plenty of choices, here are some of the best universities and colleges in Malaysia that offer a diploma in Business Studies:
But first, what is Business Studies?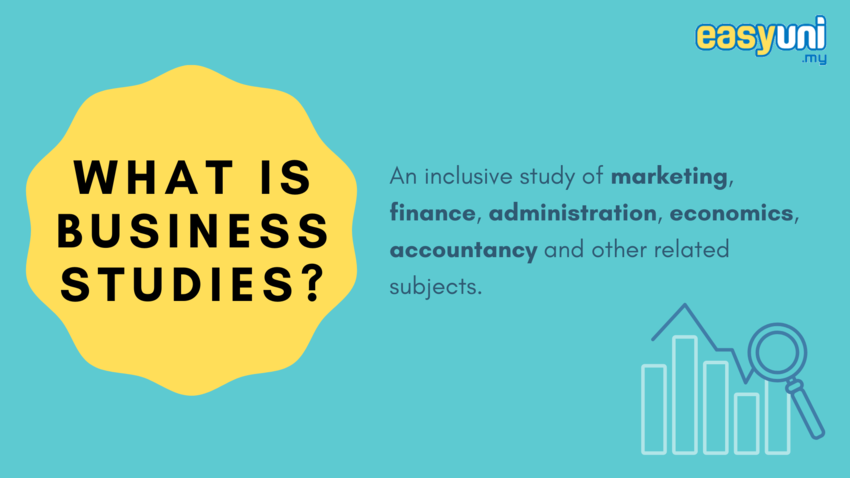 When talking about business, people would often think about working in a corporate world with formal suits and meetings with the higher-ups.
However, the scope of business is really broad.
Business Studies is one of the most popular courses that diploma students pursue. The programme involves marketing, finance, administration, economics, accountancy and more.
It is a combination of different social sciences subjects that allow you to gain the general understanding of business management. You will also be equipped with the necessary skills so that you will be work-ready after graduation.
In a professional world, business requires a lot of communication with individuals and groups within and outside the organisation. You will have better opportunities with a Diploma because you will enter the industry sooner than others.
Why should you consider taking a Diploma in Business Studies?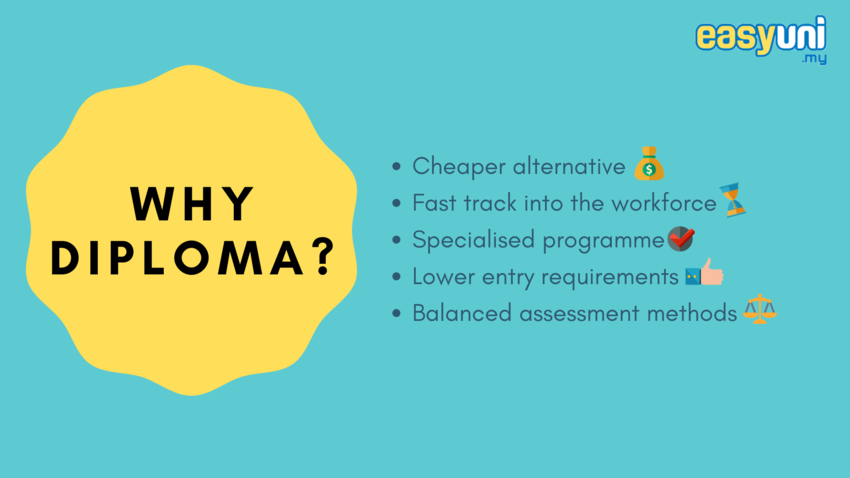 If you are already passionate about business, a diploma can be a good choice as it specifically focuses on business knowledge. Other reasons include:
Cheaper alternative
Fast track into the workforce
Specialised programme
Lower entry requirements
Balanced assessment methods
While there are other education levels like foundation and bachelor's degree, Diploma in Business Studies / Diploma in Business Management will lead to the same academic outcome.
Unlike foundation studies, diploma has a higher qualification and is considered to be on par with the first-year in degree. A diploma takes a shorter time than a degree - you can expect to finish your Diploma in Business Studies in 2-3 years for a full-time programme.
With a diploma, you can immediately get into the workforce, or you can continue your studies straightaway (Bachelor's degree).
What are the entry requirements?
Yu need to make sure to have any one of the requirements below:
A minimum of 3 credits in any subjects or equivalent in SPM, OR
A minimum of Grade C (GP 2.0) in any subjects in STPM, OR
A minimum grade of Maqbul in STAM, OR
SKM with Level 3 in any related field and SPM with a minimum of 1 credit in any subject, OR
3 credits in UEC, OR
Any qualifications to Certificate (Level 3, MQF)
How much does it cost?
The fees differ depending on the university or college. Government institutions typically offer a cheaper option to Malaysian students. For private institutions, you can expect the full-time tuition fee to fall between RM17,000 - RM42,000.
What do you expect to learn?
In Business Studies, you will be introduced to an array of subjects that cover the principles and practices of business management. Here's a glimpse of the syllabus as structured by SEGi University for its Diploma in Business Administration:
Year 1
Fundamental English
Principles of Information Technology
Fundamentals of Mathematics
Business Accounting
Public Speaking
Introduction to Business
English for academic purposes
Quantitative Methods
E-Commerce Theory and Applications
Fundamentals of Marketing
Principles of Microeconomic
Year 2
Human Resources Management
Retail Marketing
Critical Analysis
Writing Skills
Consumer behaviour
Entrepreneurship Skills
Capstone Project 1
Capstone Project 2
Financial Management
Foundation of Business Law
Operations Management
Personal Development Skills
Principles of Macroeconomics

Job Opportunities
With a background in Business Studies, you can get into various career fields, given that you have an established set of skills that you can put into practice. Most companies today would prefer hiring graduates who are equipped with the knowledge of business management. Below are some of the well-known careers in Malaysia for business majors:
Human resources
Management consultant
Social media manager
Operations
Financial analyst
Accountant
Marketing executive
Sales executive
Entrepreneur
We hope that this guide has given you proper insight into pursuing a Diploma in Business Studies in Malaysia. Don't hesitate to get in touch with our counsellors for more information. You can also browse through other guides that are available on our site if you want to find out more about other specialisations.