Mobile App Development – A Lucrative Career
By Jocelyn | Last modified 03 Oct 2022
Share this page with friends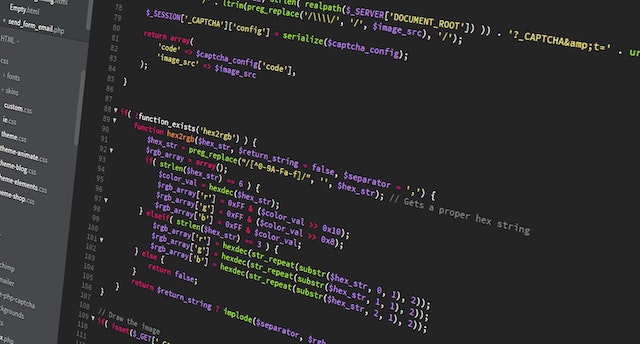 Image source: Pexels
Mobile app development is one of the most exciting and in-demand career paths today. With the ever-growing popularity of smartphones and tablets, businesses are clamouring to develop mobile apps to reach their customers. As a result, there is a tremendous demand for skilled mobile app developers.
If you have a passion for coding and a desire to create innovative, user-friendly apps, then a career in mobile app development may be the perfect fit for you!
There are many steps that you'll need to take in order to become a successful mobile app developer, but the effort will be well worth it when you see your apps being used and enjoyed by people all over the world.
What to expect in mobile app development?
1. Learn the basics of coding.
If you don't already know how to code, you'll need to learn the basics before you can start developing mobile applications. There are a variety of resources available to help you get started, including online courses, coding bootcamps, and books.
2. Choose the right platform.
There are two main platforms for mobile app development: iOS and Android. You'll need to decide which one you want to specialise in before you can start developing apps.
3. Get familiar with the development process.
Developing a successful mobile app requires more than just writing code; it also involves designing user interfaces, testing apps, and managing projects. It's important that you understand the entire development process before you get started.
4. Find a job or start your own business.
Once you've gained some experience, you can either look for a job at a development studio or start your own app development business. Alternatively, you can freelance and work on individual projects for client
5. Stay up to date with the latest trends.
The mobile app industry is constantly changing, so it's important that you stay up to date with the latest trends and technologies. This will help you create better apps and stay ahead of the competition.
University education is not required to become a mobile app developer, although a bachelor's degree in computer science or another relevant field can be beneficial. There are many online and offline courses available that can teach you the necessary coding skills, and some employers may even offer on-the-job training. So, what skills and characteristics are needed for a career in mobile app development?
Skills you need to ace mobile app development
1. Programming skills
You'll need to be proficient in Objective-C or Swift (for iOS apps) or Java (for Android apps). It's also helpful to have experience with popular mobile app development frameworks like React Native or Ionic.
2. User experience design
In addition to strong technical skills, it's also important to have a good understanding of user experience (UX) and design. As a mobile app developer, you'll be responsible for creating apps that are not only functional but also visually appealing and easy to use.
3. Problem-solving skills and creativity
Developers must have strong problem-solving skills and be able to think creatively to come up with new and innovative app ideas. They must also be able to work well under pressure, as deadlines are often tight.
The most important thing for aspiring developers to remember is that practice makes perfect. The best way to learn how to develop mobile apps is by actually doing it.
Start by creating simple apps and then gradually increase the complexity as you gain more experience. There are also many online resources, such as forums and tutorials that can help you troubleshoot any problems you encounter along the way.
Consider mobile app development as your career
There are many different career paths you can take in app development, depending on your skills and interests. If you're passionate about coding and have a strong interest in mobile technology, you may want to consider a career in mobile app development.

The most important thing to remember is that competition is fierce, so you'll need to stand out from the crowd to be successful. Remember that it takes hard work and dedication to succeed in any field, but especially in the ever-changing world of mobile app development. If you're willing to put in the time and effort, a career in this exciting industry could be right for you.

The future of mobile app development is very exciting; there are endless possibilities for what you can create. With the right skills and motivation, you can achieve great things in this field!
Written by: Kaukab Azhar
Read more: