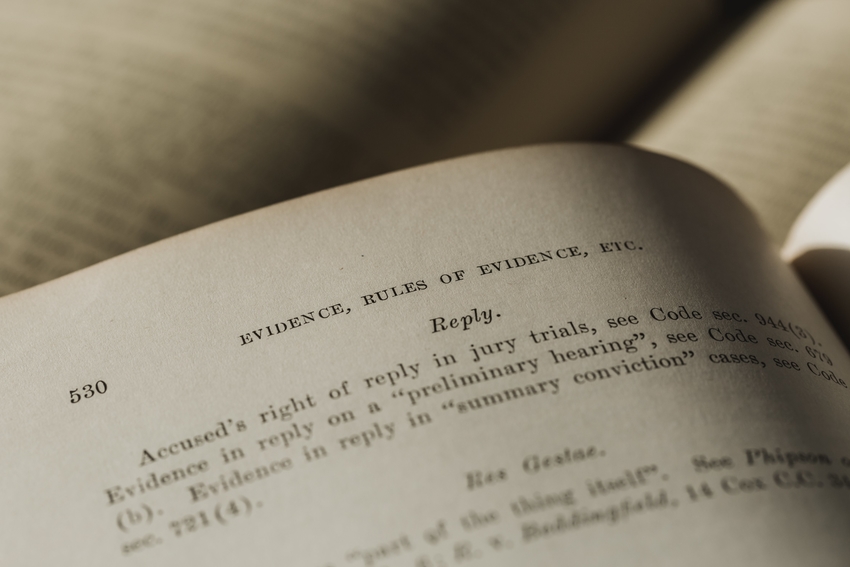 Law is a well-respected degree and the graduate prospects are as good as universities like to make out. There's some old saying about law school:
The first year scares you to death
The second year works you to death
The third year bores you to death
You will find yourself pitting against hundreds of other students who are every bit as smart as you are. The first assignment will get you clueless, but, the good news about law school is it gets better.
The law field provides a diverse and vast opportunity for knowledge acquisition that there simply aren't enough hours to learn and do all in a day.
Law is somewhat notorious for being very big on ready as many students' complaints consist of the intensity of the reading load. Some say that law students read even more than English major students.
If this interests you up to this far, continue reading more to find out what to expect about Law degrees in Singapore and how to attain them!
Also read: Study in Singapore Guide
What is Law all about?
Studying law could be branched into a bigger picture. To be a law graduate, you need to seek an outstanding higher education that ensures prospective employers that you possess quality skills such as critical thinking and ability to solve problems.
It provides a broad range of academic disciplines, concerned with relationships among individuals within a community.
What are the specialisations in Law?
In Law, there are a number of major fields that students can further into. Some of the jobs in the field that could interest you are listed below.
1. Maritime law
Maritime Law regulates economic transactions and property disputes involving marine trade, sailors and other land-based activities related to the sea.
2. Tort Law
Tort law protects people from bad acts of others. Committing a tort means violating civil law. A tort can be a crime, however, is not the same as criminal law. Tort law gives a victim a civil remedy in the courts.
3. Corporate (Business) law
Corporate Law involves the formation, dissolution and all other legal administration aspects of corporations. Some of the duties of a corporate lawyer involve mergers and acquisitions.
4. Criminal law
Criminal Law focuses on behaviours that are sanctioned under criminal code and defined as illegal. Both prosecutors and defence lawyers deal with issues of individual liberty, basic rights and responsibilities.
5. International law
International law is interdisciplinary in nature and would involve an understanding of the differences between common and civil law systems across borders.
6. Environmental law
Environmental law focuses on cases involving natural resource management, curbing of pollution, land disputes, and littoral use. In the practice of environmental law, public health components are increasingly common.
7. Entertainment law
Entertainment law mainly relates to Intellectual Property Law, but is more centred on royalties and rights issues to media in athletics, arts, music, cinema, and television. It deals with a great load of compliance with regulations for professional or merely a contractual transaction.
8. Civil Rights law
Civil rights law aims to balance the pitted interests between government institutions on the one hand and groups or individuals on the other. It works on cases involving unfair practices or discrimination that infringe on the rights, such as employment, entitlement, education, expression, or housing.
What kind of subjects are taught in Law course?
The subjects that you come across will vary, depending on the specialisation that you take in the major.
A glimpse of subjects that are offered in Bachelor of Laws (LL.B) in National University of Singapore:
Year 1
Criminal Law
Introduction to Legal Theory
Law of Contract
Law of Torts
Legal Analysis, Research & Communication
Singapore Law in Context
Year 2
Company Law
Constitutional & Administrative Law
Corporate Deals or Trial Advocacy
Equity & Trusts
Legal Systems of Asia
Principles of Property Law
Pro Bono Service
Year 3
Asian Legal Studies
Civil Law (Compulsory)
Corporate & Financial Services Law
Intellectual Property & Technology Law
International & Comparative Law
International Arbitration & Dispute Resolution
Maritime Law
Law & Society
Research and Skills
What are the skills and characteristics needed for Law course?
To be able to succeed in the field of law, you will need various types of skills to equip yourself. Among all the important skills that are needed in any field, you will find these skills useful for a career in the legal sector:
1. Communication Skills
Language is one of the most fundamental tools of a legal professional. It is no doubt that communication skills, whether it's oral or written, are equally important to convey information in clear, concise and logical terms.
Without oral and written communication skills, you'll struggle to carry out duties of a solicitor effectively in the court and when you are drafting letters and legal documents.
2. Questioning
Questioning skills are critical to your success as a legal professional and the ability to ask questions effectively can greatly impact your career in this field.
From simply interacting daily with other colleagues and clients to questioning witnesses on the stand, you will need some important questioning techniques like funnel questioning, asking probing questions, asking leading questions and asking rhetorical questions.
3. Creative Thinking
Creative thinking is one of the fundamental skills that allow us to perform well in all fields, including Law. Creative thinking skills are not only important in this field, but it is also important when it comes to personal development, and form a basis for understanding the human experience.
Thinking creatively will enable you to come up with many solutions to problems related to Law.
4. Analysing, Researching and Evaluating Skills
Being in the legal sector, reading large amounts of information and facts and figures is a part of the routine you cannot skip. Among the massive amount of information, the key is being able to identify what is relevant and what is not so that important points will not be missed out.
When doing the background study of a case, drafting legal documents and advising clients on complicated issues, researching and evaluating skills are important too.
5. Critical Thinking
Critical thinking is important in all fields of study, including Law. No matter which field you are in, critical thinking skills are important to help you analyze situations and make informed decisions.
In the field of Law, you will need to be able to understand problems, think critically and devise solutions to problems related to your clients to help them solve their problems.
What are the top Universities in Singapore for Law course?
The table below showcases the top universities in Singapore for their Law course, according to QS Universities:
University

Programs Offered

Bachelor of Laws (4 years, Honours)
Graduate Bachelor of Laws (3 years)
Double Degree in Business Administration and Law
Double Degree in Economics and Law
Double Degree in Law and Life Sciences
Double Degree in Law and Yale-NUS B.A (Honours)
Concurrent Degree in Law and Public Policy

Bachelor of Laws (4 years long),
Bachelor of Science (Computing and Law, 5 years long),
J.D (Juris Doctor) programme
Master of Laws (15 months long, dual LLM with Queen Mary University of London).

Bachelor of Laws (full load, 4.5-6 years long)
Juris Doctor Programme (4-6 years long)
Master of Taxation (in collaboration with the Tax Academy of Singapore, 2-4 years long)
Also read: University Rankings in Singapore
What is the career outlook for Law graduates from Singapore like?
As mentioned previously, the career opportunity for this major is great and can always be found across industries and sectors.
Here are some of the career options that you can consider as a graduate:
Lawyer
Barrister
Arbitrator
Chartered legal executive
Paralegal
Data Analyst
Detective
Forensic computer analyst
Patent attorney
Human resource officer
Political risk analyst
The wage that you will make while working in this field in Singapore is comparatively high, but it is not the same across, depending on the occupation.
The below table showcases the different types of jobs that a graduate from law in Singapore and the expected salary according to PayScale:
| | |
| --- | --- |
| Occupation | Estimated Salary |
| Lawyer | SGD 100,000 - 250,000 per year |
| Arbitrator | SGD 150,000 - 190,000 per year |
| Legal Executive | SGD 40,000 - 90,000 per year |
| Paralegal | SGD 50,000 - 100,000 per year |
| Detective | SGD 70,000 - 120,000 per year |
| Forensic computer analyst | SGD 40,000 - 90,000 per year |
Also read: Salary outlay in Singapore
How long is the duration of studies for Law course in Singapore?
The duration of studies will depend on the level of studies that is taken.
| | |
| --- | --- |
| Bachelor's Degree | 3-4 years |
| Master's Degree | 1-3 years |
What are the entry requirements for Law in Singapore?
Each university has different entry requirements and the list below does not generalise the entry requirement of universities in Singapore as a whole.
Undergraduate

STPM

A pass in SPM / O-Level or equivalent with 5 credits including English and Mathematics with a pass in Bahasa Melayu and History in SPM

English

IELTS (minimum 7.0 overall), TOEFL (minimum 600 or 100)

A Level

Min. AAB, with a balance of art, sciences and writing ability.

International Baccalaureate Diploma

Good results with min. Grade 5 for:

English A: Language and Literature;
English A: Literature;
English B or
Literature & Performance

A minimum SAT Critical Reading / Evidence-Based Reading and Writing Score of 700

Diploma or Foundation

Excellent results with A2 grade in English Language at 'O' level

UEC

A score of at least B for all subjects, and MUET of 200.

Additional pre-requisite

While academic merit plays a key role in deciding the outcome of your application, we also consider exceptional achievements in co-curricular activities and competitions.

Postgraduate

Bachelor's Degree

Good results

Working experience

Min. 6 months (vary on the universities)

English

IELTS (minimum 7.0 overall), TOEFL (minimum 650 or 100)

Additional prerequisites

Pass interview (for some universities)

Supporting documents

Recommendation letter, updated CV
Also read: General student Visa Requirement in Singapore
How much is the tuition fee to study Law courses in Singapore?
There is a different variant to tuition fees in Singapore, depending on the course and university that is chosen.
The estimated tuition fee per year for Law course in the top universities in Singapore can be seen here:
| | |
| --- | --- |
| Programme | Estimated Fees (per year) |
| Bachelor's Degree | SDG 25,000 - 40,000 |
| Master's Degree | SGD 30,000 - 40,000 |
The fee above only covers the tuition fee and not other additional fees nor living expenses.
Living expenses of students in Singapore depend on the location of the university and the city that you live in.
Also read:
---
FAQ
1. Is the law degree from Singapore recognised in Malaysia?
Considering that MLQB only accepts law degrees with a duration of study of 3 years, an LL.B. that you hold will be qualified in Malaysia.
Law degrees from Singapore are highly regarded around the world. You can also get an admission from top Law schools in the UK for their study-abroad program easily.
2. Will I be eligible for CLP exam and practice in Malaysia with my law degree from Singapore?
Yes, you are allowed to sit and must pass the CLP exam in order to be an attorney in Malaysia.
It depends on the degree that you hold. Programmes from NUS, for example, will only be exempted from the exam provided that you have successfully being called to the Singapore Bar. Meaning, you cannot take the CLP course after NUS programme with a condition that you must complete your pupilage.
But, if you haven't been called by the Singapore Bar and wish to practice in Malaysia, you must take the CLP exam upon the completion of your degree.
3. How should I prepare for law school?
Prepare for law school by doing well academically and being comfortable with reading a lot. It is helpful to take additional writing or public speaking courses during undergrad. You can also work or volunteer in a legal setting to get a feel for the profession.
4. How do I choose the best university for law course?
You should always be prioritising a university that suits yourself. There are many factors to consider, such as campus environment, location, facilities and tuition fee.
You can contact our counsellors to have a better guide and consultation regarding this.
5. When can I enrol to a university in Singapore?
If you're interested to continue to study in Singapore, the general admission will be different for each university.
Generally for law degrees, only one intake is open all year long. For instance, National University of Singapore opens its intake in early August every year.