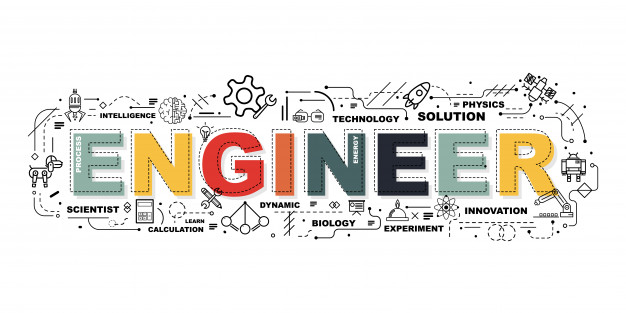 If you're interested in Engineering, you've come to the right place.
This guide will help you understand how and why you should study engineering in Malaysia, as well as your study and career options in the country.
Engineering is about solving problems as well as making life easier and better through innovative ways for people all around the world. In a way, engineers are like Earth's collared superheroes!
There are many different fields in this industry, such as mechanical, electrical, civil and chemical engineering. Check out our comprehensive guide to engineering for more information.
How long does it take to study engineering?
This depends on the level of the course you are enrolling for, as well as the university's requirements. Some institutions allow for longer periods of study. Typically, however, the duration per level of study for engineering is as below:
Foundation – 1 year

Diploma – 2 years

Bachelor's degree – 4 years

Master's degree – 1 to 2 years

Doctorate (PhD) – 2 years
What are the entry requirements?
Like the duration of study, your eligibility will vary depending on the course and institution. In general, the entry requirements per level of study are:
Foundation
5 credits for English, mathematical and science-based subjects in SPM or equivalent
Diploma
3 credits including Mathematics and a Science subject in SPM or equivalent, or

Certificate in relevant field
Bachelor's degree
5 credits in SPM or equivalent, and

Minimum of 3Cs for Mathematics, Physics and Chemistry in A-levels or equivalent, or

Foundation or Diploma in any related field
Master's degree
Bachelor's degree or equivalent in relevant field

Working experience may also be considered
Doctorate
Master's degree or equivalent in any related field, or

Bachelor's degree with excellent CGPA of at least 3.70 (for direct Bachelor to PhD students)
How much does it cost to study engineering in Malaysia?
This will give you an idea of how much it costs to study engineering per level of study in Malaysia (the price range includes public and private universities):
Foundation – around RM 18,000

Diploma – RM 1,200 to RM 42,000

Bachelor's degree – RM 5,600 to RM 180,000

Master's degree – RM 3,000 to RM 278,000

Doctorate – RM 6,000 to RM 100,000
Again, these are just estimated costs as universities charge differently.
Besides the tuition fee, there may be additional costs for your course, including course materials and access to institution facilities, so keep that in mind when you plan out your budget.
Top 10 universities in Malaysia for engineering degrees
Many public and private universities in Malaysia offer high-quality engineering courses. Ten Malaysian universities made it on the famous Quacquarelli Symonds (QS) World University Rankings by Subject 2022: Engineering and Technology rankings.
| | | |
| --- | --- | --- |
| No | University | Rank |
| 1 | Universiti Malaya | 22 |
| 2 | Universiti Teknologi Malaysia | 53 |
| 3 | Universiti Sains Malaysia | 60 |
| 4 | Universiti Putra Malaysia | 86 |
| 5 | Universiti Kebangsaan Malaysia | 88 |
| 6 | Universiti Teknologi Petronas | 145 |
| 7 | Universiti Teknologi MARA - UiTM | 180 |
| 8 | Universiti Tenaga Nasional | 255 |
| 9 | Multimedia University | 355 |
| 10 | International Islamic University Malaysia | 371 |
As you can see 5 universities from the above list are placed among the Top 100 out of 501 universities worldwide!
Let's briefly cover some of these universities...
1. Universiti Malaya

In terms of overall global rankings, Malaysia's first public university, Universiti Malaya (UM), is ranked 65th in the world according to the latest QS scale and 8th for the Asian University Rankings. The university's faculty of engineering consists of 5 departments – Biomedical Engineering, Chemical Engineering, Civil Engineering, Electrical Engineering and Mechanical Engineering.
Some of UM's highlights include its research-led teaching and state-of-the-art facilities, providing students with an engaging and challenging learning environment.
2. Universiti Teknologi Malaysia

Ranked 191st in the overall 2022 QS World University Rankings, Universiti Teknologi Malaysia (UTM) is one of the nation's strongest, emerging universities.
UTM's faculty of engineering is composed of 6 schools, with each school offering various courses for students to specialise in. UTM also has a high teacher to student ratio so that students don't have to be restricted in their access to lecturers.
3. Universiti Sains Malaysia
Universiti Sains Malaysia (USM) is ranked 147th in the world and possesses one of the highest scores for research citations per paper in Malaysia, based on QS rankings data.
The university offers a broad range of specialisations, covering even Aerospace Engineering and Materials & Mineral Resources Engineering. Research output is very high in this institution, with USM dedicating several research centres solely for studies in engineering.
4. Universiti Putra Malaysia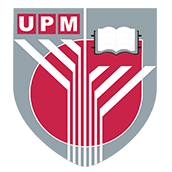 At number 143 in the general 2022 QS scale, Universiti Putra Malaysia (UPM) is another good option for students to consider. UPM has strong linkages to society and the engineering industry, enabling students to grow personally and professionally.
One of the engineering faculty's communities programmes includes conducting workshops for secondary school students, while the university collaborates with the industry through research projects and placements for student training.
6. Universiti Kebangsaan Malaysia
Universiti Kebangsaan Malaysia (UKM) is reputed for its teaching excellence. The university's lecturers are diverse in nationality and are highly qualified as well, with more than 90% of them being PhD holders.
UKM also publishes its very own Journal of Engineering, giving the university a strong presence in the research community. UKM's high ranking of 144th place in the global QS rankings is yet another indicator of the institution's excellent academic reputation.
7. Universiti Teknologi Petronas
Owned by Malaysia's energy company Petronas, Universiti Teknologi Petronas (UTP) is the top choice for those looking to study chemical and petroleum engineering. UTP places a strong emphasis on research and is currently Malaysia's best private university in the engineering field. The university's close ties with Petronas also enable students to move seamlessly into the workforce after graduation.
Other notable universities in Malaysia with engineering courses
There are a number of well-respected private and foreign universities with campuses in Malaysia which offer engineering degrees as well. One of the advantages of studying in a Malaysian branch is that you receive the same qualification as students who study at the main campus abroad, but for a lower price.
Plus, you won't have to worry about the high cost of living overseas, and can instead use your savings for other future investments.
These are 4 options you can consider if you decide to study engineering at a private or a foreign university in Malaysia:
Monash University Malaysia

University of Southampton Malaysia

University of Nottingham Malaysia

Curtin University Malaysia
Let's briefly talk about them too...
Asia Pacific University of Technology & Innovation (APU)
The Asia Pacific University of Technology & Innovation (APU) is amongst Malaysia's Premier Private Universities and is where a unique fusion of technology, innovation and creativity works effectively towards preparing graduates for significant roles in business and society globally. APU has earned an enviable reputation as an award-winning University through its achievements in winning a host of prestigious awards at national and international levels.
Monash University Malaysia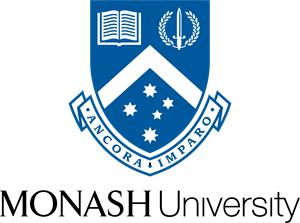 Monash University Malaysia is the Malaysian campus of Australia's Monash University, which ranked 39th worldwide for engineering and technology in the 2022 QS World University subject rankings. At this university, students have plenty of opportunities to develop their skills, talents and knowledge beyond the classroom setting, through leadership programmes and professional research projects.
University of Southampton Malaysia

Did you know that the University of Southampton was specially invited by the government to open a campus in Malaysia, specifically for engineering? The university provides cutting edge equipment and learning facilities, as well as a split campus programme that enables students to study in the Malaysian campus for 2 years, followed by another 2 years in the UK campus.
With the Guardian University Guide 2018 ranking the university within the Top 20 in UK for its engineering courses, students can be sure that they will receive a world-class education.
University of Nottingham Malaysia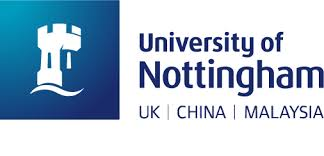 The University of Nottingham is another university that is widely acknowledged as one of the premier engineering institutions in the world, having placed 118th across the globe in the QS scale for this subject.
The departments under the faculty of engineering include Chemical & Environmental, Civil, Electrical & Electronic and others. The university's dedication towards changing the world for the better through its multiple engineering research centres will also inspire students to truly make a difference in their careers.
Curtin University Malaysia

Curtin University is an Australian university with a full-fledged Malaysian campus based in the beautiful coastal city of Miri, Sarawak. This institution is a great option for students who want to study mineral and mining engineering!
What are the career options?
To all of you who are thinking of studying engineering, we have very good news for you – there will always be a need for engineers, not just in Malaysia, but around the world as well. To practise as a professional engineer in Malaysia, you will need to register with the Board of Engineers Malaysia (BEM).
Here are just a few engineering-related jobs that you can take up once you join the workforce, and the expected salaries for each of them in Malaysia:
Director of Engineering: RM 24,000
Chief Technology Officer: RM 16,000
Civil Engineer: RM 4,000
Electrical Engineer: RM 4,000
What are the advantages of studying engineering in Malaysia?
Pay less for more
Engineering is one of the most expensive courses to study in the world, which could be one of the factors students find it difficult to pursue. Some may try to compromise quality for the lower price of education, but why do that when you can significantly cut down your spending on tuition fees and still receive a great education in Malaysia?
For example, the engineering Bachelor degrees offered in Universiti Malaya (UM) – one of the world's best universities in this field – cost around RM 9,500 only for students who apply through the higher education ministry's Student Entry Administration Department (UPU). In general, the fees in public universities like UM are much less because they are subsidised by the government.
Overall, how does Malaysia's prices compare to other countries? The table below shows the approximate costs of an undergraduate degree in some of the best public and private universities from different parts of the world:
| | |
| --- | --- |
| Country | Full tuition fee for engineering Bachelor degree |
| Malaysia | RM 5,600 – 180,000 |
| Singapore | RM 150,000 – 240,000 |
| USA | RM 190,000 – 400,000 |
| Australia | RM 200,000 – 460,000 |
| UK | RM 230,000 – 600,000 |
Along with the relatively low tuition fees in Malaysia, students can also apply for scholarships or for other forms of financial aid. Universities usually offer in-house scholarships for their students, so be sure to check them out.
Be part of a growing industry
The engineering field in Malaysia is becoming more advanced, with notable engineering achievements being made by engineers in the country. Penang's second bridge, for example, is internationally recognised as an excellent civil engineering feat. The team who built it won the prestigious Brunel Medal Award by the Institution of Civil Engineers (ICE), United Kingdom. Who knows – you could be next!
Additionally, there is a need for more engineers to meet the upcoming challenges of the 4th Industrial Revolution (IR 4.0).
This means that job prospects are very high for engineering graduates. Here are just some of the engineering careers in the list:
Civil Engineer

Mechanical Engineer

Chemical Engineer

Mining Engineer

Electrical Engineer

Ships Engineer