Pharmacy is a popular course in Malaysia. You might wonder what is so fancy about having a career to dispense medicine?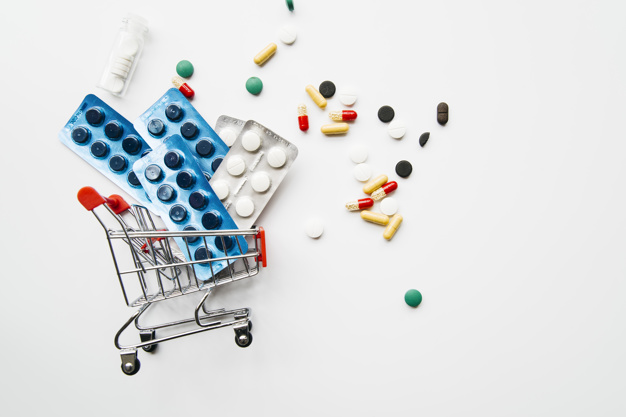 The common perception about Pharmacy is that a pharmacist has a similar social status like a doctor or a lawyer, who people respect. Yet you do not have to study as hard as a doctor or a lawyer. Now, this article will challenge the stereotypes you have towards Pharmacy. Read on to find out!
What is Pharmacy studies about?
Pharmacy is the study of drugs or medicine. It is a course that offers students to have comprehensive learning on human biology, chemistry, physiology, pharmaceutics and pharmacology.
Pharmacy students will receive vocational and professional training in pharmacy skills. It also involves the study of legal and ethical issues.
When we go to the hospital, we will see the pharmacist sorts out all the medicine for the patients. If you want to further your studies in a pharmacy programme, you will learn about how to do drug prescriptions and other clinical practices.
What will you study in Pharmacy course?
A Pharmacy degree will cover topics related to the human body and its reaction to various drugs. Some of the subjects that you may learn include:
Physical Chemistry
Organic Chemistry
Medicinal Chemistry
Biochemistry
Immunology
Microbiology
Pharmacology
Mechanism of Drug Actions
Human Anatomy & Nervous System
Pharmacy Practice
Remember that a Pharmacy course deals with lots of chemicals, so chemistry is one of the subjects that you must enjoy!
What are the popular fields in Pharmacy?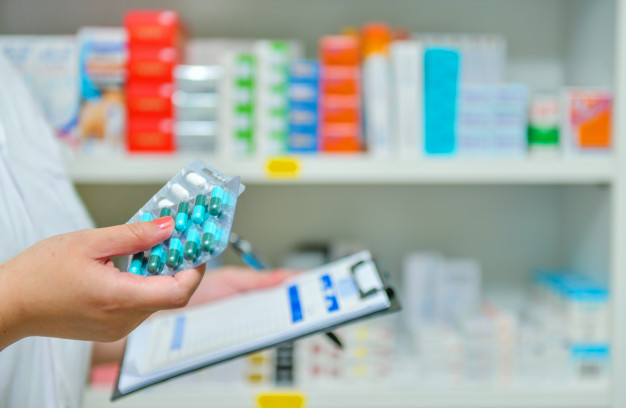 Pharmacy is all about drugs. What other fields can be found in Pharmacy? Many people do not realize that in Pharmacy, there are a few distinctive fields that separate the role of a pharmacist. The pharmacist you see in common drugstores like Watson and Guardian is different from the one you see in the hospital. Generally, the fields are:
1. Academic Pharmacy
In Academic Pharmacy, you will require at least a PhD in order to work in an educational institute to teach, to conduct research or evaluate the findings of clinical studies. You will get the opportunity to teach and nurture a new generation of pharmacists!
2. Community Pharmacy
Community pharmacists are in charge of dispensing medication to customers in retail stores, such as Watsons and Guardian pharmacies. You will evaluate the dosage of prescription to the common public.
3. Hospital Pharmacy
In addition to dispensing medication, hospital pharmacists also prepare intravenous medications, participate in ward rounds, and purchase and quality test medication used in the hospital. Pharmacists must also be able to decide what medication is appropriate for each patient and identify any errors by physicians in prescribing medication to patients. They must also review other medications which patients are taking prior to filling new prescriptions to ensure there are no possible harmful drug interactions between medications.
4. Industrial Pharmacy
Industrial pharmacists are involved in drug production for pharmaceutical companies, ensuring that the medication produced is of high quality and is safe
How long does it take to get Pharmacy degree?
Pre-University / Foundation studies (1-2 years) → Pharmacy degree (4 years) → Pharmacist training (1 year) → Registered Pharmacist
A typical undergraduate degree in Pharmacy is 4 years long. Then, you will need to complete one year of training followed by one year of compulsory service at a training premise that is recognised by the Pharmacy Board Malaysia. Check out the official site to find out recognised government and private premises.
You will also need to sit and pass an examination (Pharmacy Jurisprudence Examination) within the training period. After successful completion, you will then be a Fully Registered Pharmacist (FRP). Hooray!
In total, the duration taken to be a fully registered pharmacist will take around 6 years
Why should you study Pharmacy?
1. You love to help people
As a pharmacist often works in the health and medicine industry, you will come across a lot of patients in sick or in need of help. You are not only be paid to help people, but you will also gain satisfaction when you get to help people with your skills and knowledge.
2. You love Chemistry
The core of Pharmacy is Chemistry where it studies the interaction and relation between the human body and chemicals in drugs. So expect to see Chemistry jargons and theory! You will need a little work on memorizing in Pharmacy as most of the subjects require you to remember its knowledge at any time.
What skills do you need to study Pharmacy?
While knowledge, training and a great deal of persistence are important for a Pharmacist, developing your soft skills can take you a long way as well. The following are three skills that may be crucial for this course of study:
1. Empathy
This skill allows you to understand someone else's situation, perceptions and feelings from their point of view and communicate this understanding back to them. Empathy is not the same as sympathy, which stops at feeling pity or sorrow for another person's suffering. Empathy gives you the ability to share their suffering and emotions.
2. Confidence
When we talk about confidence, it should not be confused with arrogance. Confidence does not assume to know it all; rather, it takes responsibility and is particularly important when working with patients, for it builds a sense of trust between the patient and the medical provider.
3. Teamwork skills
Learning to be a team player is a must. Teams exist everywhere in this field, be it in healthcare services or research departments. As a health professional, you'll need to participate and deliver your best with every task that comes your way.
What are the entry requirements to study Pharmacy?
The academic entry requirements will also vary based on your choice of institution and level of study. Outlined below are the general academic entry requirements in Malaysia for each level of study:
1. Foundation
| | |
| --- | --- |
| SPM / O-Level (or equivalent) | 5Bs including Mathematics/Additional Mathematics, Chemistry, Physics and Biology with |
2. Diploma
| | |
| --- | --- |
| SPM / O-Level (or equivalent) | 5 credits including Bahasa Melayu, Mathematics and a Science subject with a pass in English |
3. Bachelor's degree
| | |
| --- | --- |
| STPM / A-Level | BBB, ABC or AAC in Biology, Chemistry, Physics or Mathematics |
| UEC | B4 in Biology, Chemistry, Physics, Mathematics and Advanced Mathematics |
| Australian Matriculation | ATAR 80.0, including Biology, Chemistry, Physics or Mathematics |
| Foundation in Science | CGPA 3.0 in Biology, Chemistry, Physics or Mathematics |
| Matriculation | CGPA 3.0 in Biology, Chemistry, Physics or Mathematics |
In addition, a minimum of 5Bs including Mathematics/Additional Mathematics, Chemistry, Physics and Biology in SPM / O-Level (or equivalent) is typically required.
4. Master's degree
| | |
| --- | --- |
| Bachelor's degree or equivalent in relevant field | CGPA 3.0 |
A certain amount of working experience may be required.
5. Doctorate
| | |
| --- | --- |
| Master's degree or equivalent in relevant field | CGPA 3.0 |
| Bachelor's degree (for direct Bachelor to PhD students) | CGPA 3.70 |
A certain amount of working experience may also be required.
What career can you have with a Pharmacy degree?
Being a pharmacist is the most common career with a Pharmacy degree but there are a lot more that you can explore. Check out the list here:
Academic Pharmacist
Community Pharmacist
Hospital Pharmacist
Industrial Pharmacist
Pharmacologist
Research Pharmacist
Toxicologist
Veterinary Pharmacist
Pharmaceutical Consultant
What is the Expected Salary for Pharmacy graduates?
Based on Payscale, the average of a Pharmacist salary in Malaysia is RM60,000. United States, Iceland and Australia are the top 3 highest pharmacist wages, ranging from 133,041 USD to 88,000 USD.
However, as you work, your experience grows and you will be able to venture into a management role which can offer a more attractive wage.
Top 10 Pharmacy Schools
The toughest part about studying Pharmacy is deciding which pharmacy school to enrol in. This can be difficult for a wide variety of reasons, ranging from affording tuition and having the resources to relocate to another city or even country, to meeting your chosen school's requirements.
Here is a list of world top 10 institutes to study for a Pharmacy degree:
1. University College London
University College London or popularly known as UCL is a public research university located in London. It is a multi-disciplinary university that has gained more than 39,000 student acceptance from 150 countries. UCL was the first university in England that welcomed students of any religion and the first that celebrated women on equal terms with men.
2. University of North Carolina
The University of North Carolina is a public research university that offers a diverse learning experience for students to become the best creators, explorers, leaders and innovators in the world. It has gained international recognition and innovative teaching experience for all students.
3. Monash University
Established in 1958, Monash University is a widespread global university located in Melbourne with eight of its campuses paved across the world, including Malaysia and South Africa, with an additional centre in Prato, Italy. The university highly encourages the operation of conducting education and research in hopes of creating more research prospects and close-knitted community relationships.
4. University of Toronto
The University of Toronto is a public research university in Toronto, Ontario situated on the grounds that surround Queen's Park. It was founded by royal charter in 1827 as King's College, the first institution of higher learning in the colony of Upper Canada.
5. University of Manchester
The University of Manchester is a public research university located in Manchester, England. It was formed in 2004 as the result of a merger of the University of Manchester Institute of Science and Technology (est. 1824) and the University of Manchester (est. 1851).
6. University of Copenhagen
Based in Copenhagen, Denmark, the University of Copenhagen is the oldest and research institution in the country. It was founded in 1479 and it is the second oldest institution for higher education in Scandinavia. Most courses are taught in Danish but there are also other courses that are offered in English and German language.
7. University of California, San Fransicso
University California San Fransisco (UCSF) is the leading university exclusively focused on health. The University comprises top-ranked professional schools of dentistry, medicine, nursing, and pharmacy; as well as a physical therapy program and a graduate division with world-renowned programs in basic and social/populational sciences.
8. University of Milan
The University of Milan is a research university that provides high-quality education for a different field of studies. The university maintains its reputation in maintaining a skilful integration of both tradition and innovation. It is also one of the top institutions for scientific productivity and its research competencies have given a positive impact on students.
9. University Sydney
Founded in 1850, the University of Sydney is Australia's first university and is regarded as one of its most prestigious. It was ranked in the top 100 universities in the world and is amongst the top four in the country. The University is unique among Australia's leading universities in the breadth of disciplines offered, providing wide opportunities for personal development and cross-disciplinary study that delivers unique insights and breakthroughs.
10. Ohio State University
The Ohio State University or usually refers to OSU is a public research university in Columbus, Ohio. OSU was originally known as the Ohio Agricultural and Mechanical College. OSU has since grown into the third-largest university campus in the United States. OSU is considered to be one of America's Public Ivy universities, the top public research universities in the United States