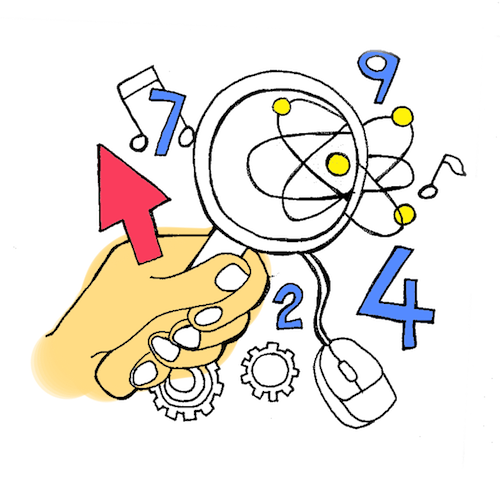 Launched in 2012 by then Deputy Minister of Higher Education of Malaysia, EasyUni is the first company in Malaysia to bring over 3,000 universities and colleges from over 20 countries in one website, helping Malaysian students and parents search, compare and connect with universities. We have offices in 3 countries, 30 employees, and serve thousands of Malaysian students and parents every month.
Our services to students and parents
We offer students and parents in Malaysia two things:
A website with information about universities and colleges in Malaysia and abroad for those who like the do-it-yourself (DIY) approach. You can search, compare and apply to universities and colleges on this site. 100% free of charge.
Counseling services for students and parents who want peace of mind knowing that professional counselors will guide you all the way to admission and departure. Think of it as a concierge service. Also 100% free of charge.
If everything is free of charge, how does EasyUni make money? We make money from the services we offer to universities and colleges.
Are you a student or parent?
Talk to our student counselor about your university admission needs. It's free!

m.me/easyuni.my

hello@easyuni.com

+603-22022071

+601170211801
Our services to university marketing and admissions professionals
We operate a number of leading websites in Southeast Asia and Middle East for students to find information about universities. Acquiring students from these markets is our specialty. We can offer you the following services:
1 Advertising
2 Lead generation
3 Student recruitment
4 Digital marketing services
For more information, email hello@easyuni.com or call +603-22022071.
11 million
Students and parents served
3,000+
Universities and colleges
30+
Employees in 3 offices
Our offices
We currently have 3 offices around the world.

Malaysia
Level 17, Nucleus Tower
No.10, Jalan PJU 7/6, Mutiara Damansara
47800 Petaling Jaya, Selangor
Vietnam
Packsimex Tower
District 1
Ho Chi Minh City
Saudi Arabia
Dhahran Techno Valley Building
University Boulevard Street
Dhahran
Our network
We operate the following websites around Southeast Asia and Middle East.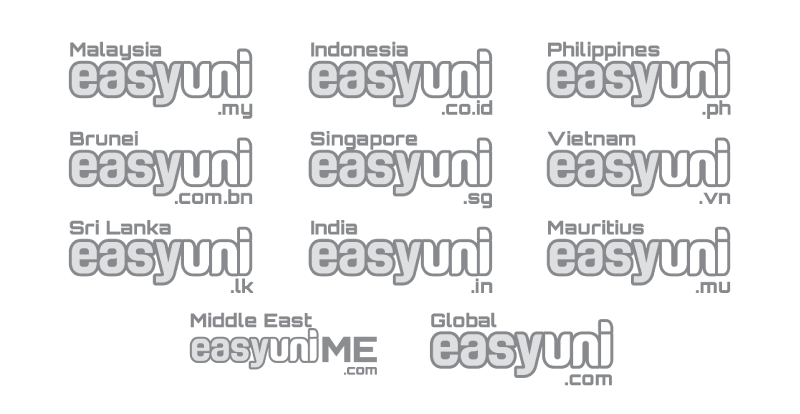 Our team
We are a diverse team from around the world, based in Kuala Lumpur.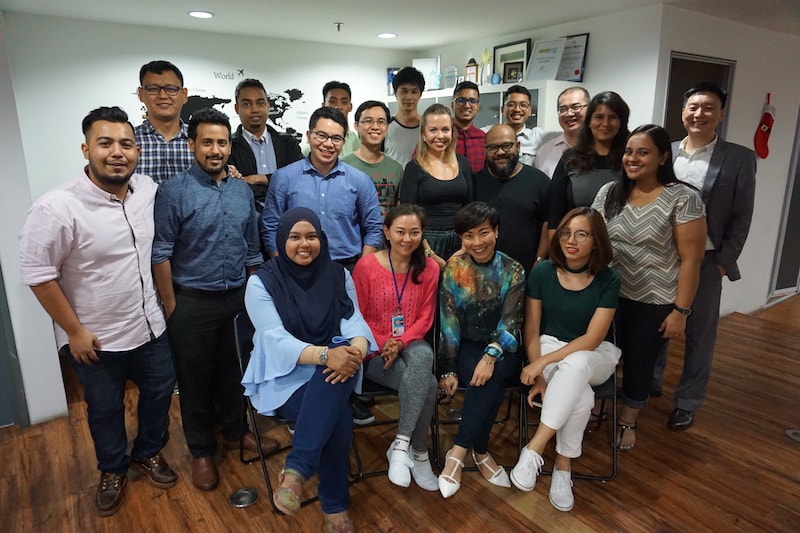 Inside EasyUni
Read our blog to learn more about us
Our investors
We have the confidence of prominent investors.

Teak Capital is a well-known venture capital firm in Malaysia.

Axiata is a Malaysian telecommunications conglomerate with extensive operations in Asia.