STPM 2023: Recent News, Requirements, And Structure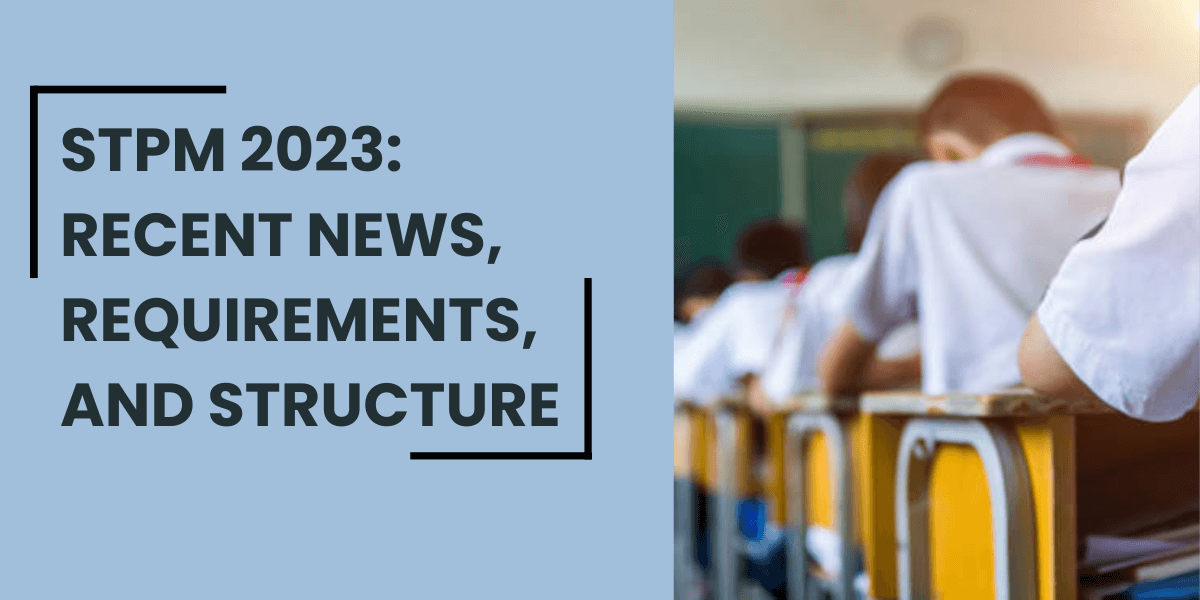 The Malaysian Higher School Certificate, or STPM, is a widely accepted pre-university exam.
Since 1982, it has been administered by the Malaysian Examinations Council (MEC), a statutory body under the Ministry of Education.
Over the past 41 years, STPM has become the primary educational standard for evaluating the academic abilities of Malaysian students.
It is a vital step before they are admitted to higher education institutions, both locally and internationally.
As a result, many universities worldwide recognize the STPM as equivalent to the GCE Advanced Level.
If you wish to learn more about STPM, continue reading this article.
STPM News Today 2023
There has been a lot of talk about the STPM 2022 results release, which is scheduled on July 13, 2023.
It has been reported that the national CGPA for the exam has reached a record-breaking 2.82.
As a result, many SPM leavers are considering continuing their studies in Form 6.
However, there's been a significant change in the Form 6 admission process.
Previously, they had to wait for the Ministry of Education to send them (SPM leavers) an offer letter.
But now, school principals have been given the power to direct offers to potential students.
Education Ministry, Fadhlina Sidek, announced this on July 23, 2023.
This new policy aims to allow students to pursue their education without unnecessary delays.
Education Director-General Pkharuddin Ghazali has recently announced that school principals are required to follow the guidelines set by the Ministry of Education.
The specific guidelines are forthcoming and will be disclosed soon.
(No worries, we will update it once it's announced).
What Is STPM?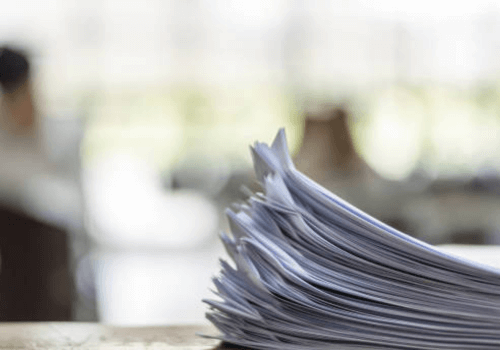 After completing their "final examination," SPM leavers have many options to consider before embarking on their university degree, with STPM being one of them.
In 2012, a new modular format for STPM was introduced. It assesses the student's progress throughout the program.
Doing so ensures a high-quality learning experience with supervision from a representative of Cambridge Assessment.
In contrast to the previous modular format, the student's assessment was conducted at the end of the program.
Despite the new format, the STPM program's duration remains unchanged (18 months), with one intake annually.
STPM Requirements 2023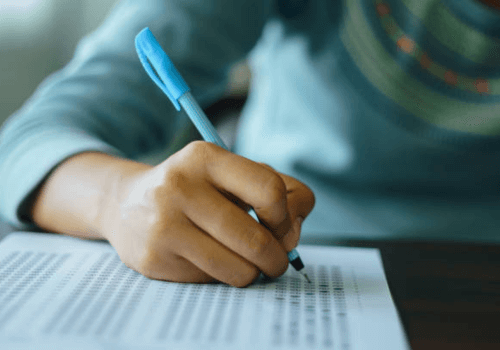 There are two categories of STPM requirements; general and qualification.
In terms of general requirements, students must pass SPM with at least an honor in Bahasa Malaysia subject and should be between 17 to 20 years old.
Whereas for the qualification requirements, there are two main streams: STEM and social science.
Science, Technology, Engineering, and Mathematics (STEM)
Obtain at least three (3) honors and not exceeding 18 units for 3 subjects.
Science Social
Need to obtain three honors and be at most 12 units for 3 subjects.
For religious high schools (SMKA) and (SABK)
Need to obtain at least satisfactory (grade D) in Arabic Language/ Al-Lughah Al-Arabiah Al-Muasirah/ Turath Bahasa Arab, and
Need to obtain three honors and be at most 14 units for 3 subjects.
For Kolej Islam Sultan Alam Shah (KISAS) and Sekolah Menengah Agama Persekutuan Labu (SMAPL)
Obtain at least praiseworthy (grade C) in Arabic Language/ Al-Lughah Al-Arabiah Al-Muasirah/ Turath Bahasa Arab, and
Need to obtain three honors and be at most 14 units for 3 subjects.
STPM Subjects And Assessments 2023
23 subjects are offered in STPM according to the new modular such as:
| | | |
| --- | --- | --- |
| No. | Subject Name | Subject Code |
| 1. | General Studies** | 900 |
| 2. | Malay Language** | 910 |
| 3. | Chinese Language | 911 |
| 4. | Tamil Language | 912 |
| 5. | Arabic Language** | 913 |
| 6. | Literature in English | 920 |
| 7. | Communicative Malay Literature** | 922 |
| 8. | Syariah** | 930 |
| 9. | Usuluddin** | 931 |
| 10. | Tahfiz Al-Quran | 932 |
| 11. | History** | 940 |
| 12. | Geography** | 942 |
| 13. | Economics** | 944 |
| 14. | Business Studies** | 946 |
| 15. | Accounting** | 948 |
| 16. | Mathematics (Management/ M) | 950 |
| 17. | Mathematics (Technology/ T) | 954 |
| 18. | Information And Communications Technology (ICT) | 958 |
| 19. | Physics | 950 |
| 20. | Chemistry | 962 |
| 21. | Biology | 964 |
| 22. | Sports Science** | 966 |
| 23. | Visual Arts** | 970 |
(Note: ** are the subjects that are taught in Bahasa Malaysia)
However, STPM students must choose only four (4) or five (5) subjects, including Pengajian Am and MUET, which are compulsory subjects.
Alternatively, the students will receive a more holistic approach that encompasses not just academic subjects.
They will learn soft skills such as leadership, critical thinking, and communication.
This well-rounded approach can benefit students and equip them with the necessary skills and knowledge to succeed in their future professional endeavors.
Regarding the assessment, with the new modular format, students will be evaluated through a combination of school-based assessment (20% - 40%) and centralized assessment (60% - 80%).
The weightage of the assessments may vary depending on the subjects.
STPM Semester Structure
As previously stated, the STPM program lasts for 18 months.
Here is a breakdown of the semester structure:
Semester 1 (May - November)
Teaching and Learning (PdP)
Coursework (relevant subjects only)
Examination
Semester 2 (January - May)
Teaching and Learning (PdP)
Coursework (relevant subjects only)
Examination
Semester 3 (May - November)
Teaching and Learning (PdP)
Coursework (relevant subjects only)
Examination or repeat examination (U1 and U2).
The above semester structure is divided into three parts based on the appropriateness of the field of study.
Challenges In The STPM System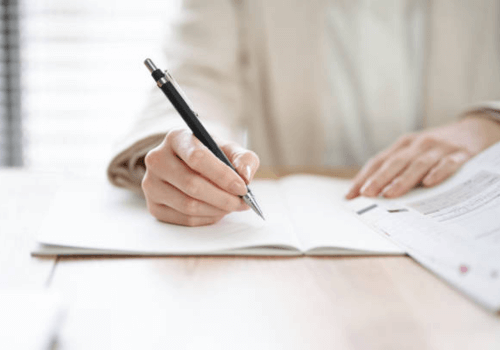 While STPM certainly has its benefits, there are certainly some obstacles that come with the territory.
One of the more prominent issues some students face is the limited range of subjects the system offers.
Given modern students' diverse interests and career goals, this can be a significant hurdle for some.
Additionally, some have raised concerns that the modular assessment approach can be daunting and may not provide a complete and accurate representation of a student's academic abilities.
The Sijil Tinggi Pelajaran Malaysia (STPM) is a significant milestone in the Malaysian education system.
It provides students with an opportunity to excel academically and prepare themselves for higher education.
This program is designed to be extensive and challenging, helping the students develop valuable critical skills for their future academic and career paths.
As Malaysia progresses in its education system, the STPM will likely remain crucial in shaping its future leaders and professionals.
Want to know more updated issues? Visit our article site to gain helpful information!