Get Your Additional Credential at INTEC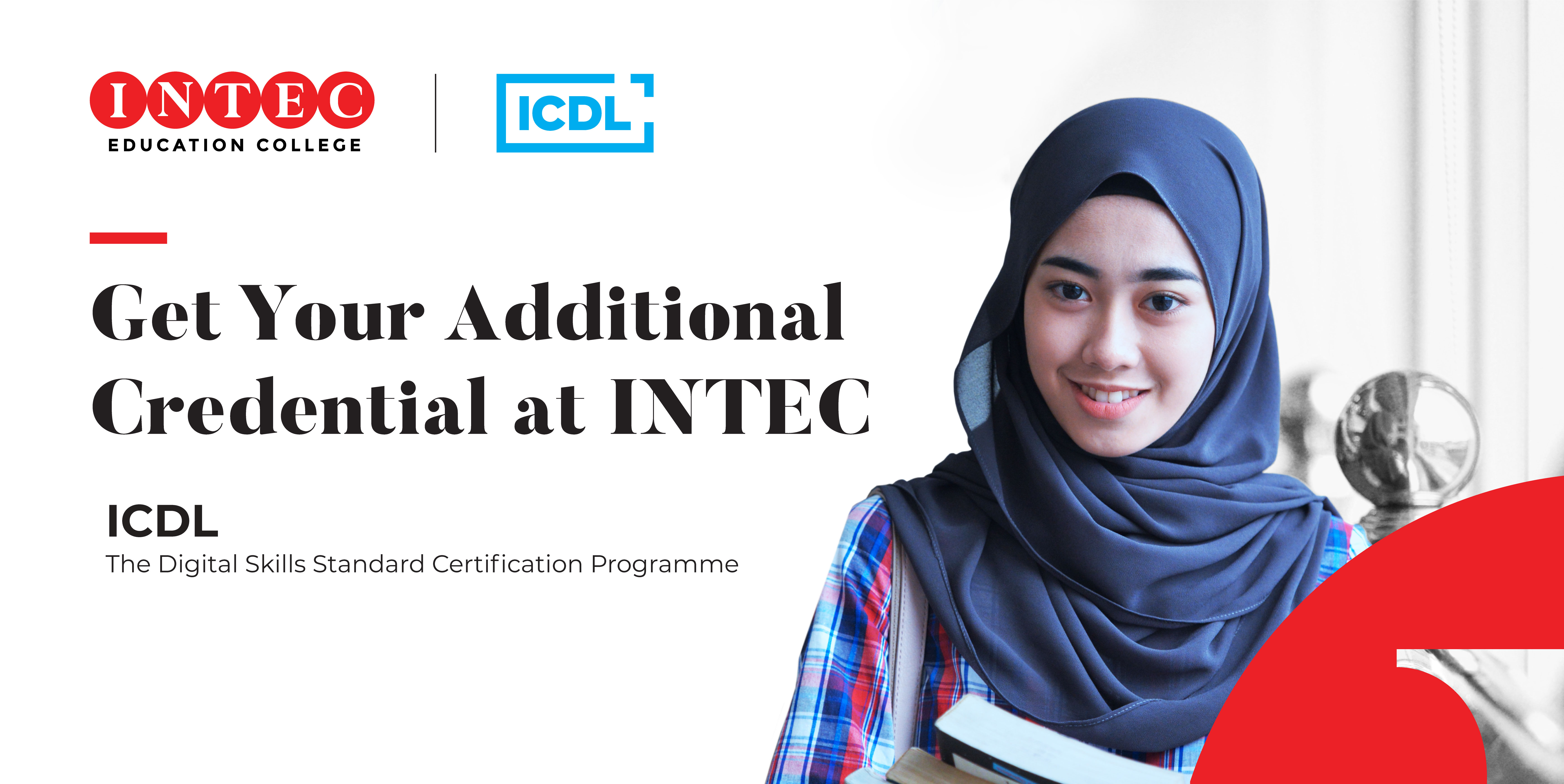 By Mohamad Ammar Bin Mohamad Jamel
Greetings from INTEC Education College!
Recently, with our strong partnership with ICDL Foundation, we have added an EXTRA CREDENTIAL to every student who studies Diploma, Pre-University & Professional Accountancy programme in our college.
However, not many know what ICDL is.
ICDL is the world's leading computer skills certification with 16 million people engaged with the programme in over 100 countries!
At INTEC, we believe with this credential, students will have higher marketability as ICDL is now recognized throughout Asia, aligned with the necessary important computer skills in many fields of work.
Here, we offer few combinations of ICDL modules that we believe are the best for students to enroll such as:
Application Essentials
Project Planning
Digital Marketing
Big Data
ICDL Certification modules also introduce younger students to develop the digital skills for necessary for the studies and life. Besides, the implementation of ICDL into INTEC curriculum gives our students the edge of the modern workplace and as preparations for their future career. This is a much-added value for fresh graduates to get into the workplace.
To further complement this, digital e-Badge and e-Certificate technology automates the process of modules verification. In today's competitive environment, fresh graduates and employers alike expect digital skills to be recognized by a credible digital badge and certificate. In addition, social sharing of digital badges drive referral, and the "stacking" of badges are common practice to illustrate skills accumulation and act as a strong credential to further learning.
As always, THINK FUTURE THINK INTEC!
Find out for more opportunities with INTEC Education College by visiting us at
www.study.intec.edu.my or reach us marketing.admission@intec.edu.my
Mr. Shurabil: http://wasap.my/+60122647657
Mr. Ammar: http://wasap.my/+60122647657
Kickstart your education in Malaysia
We'll help you find and apply for your dream university