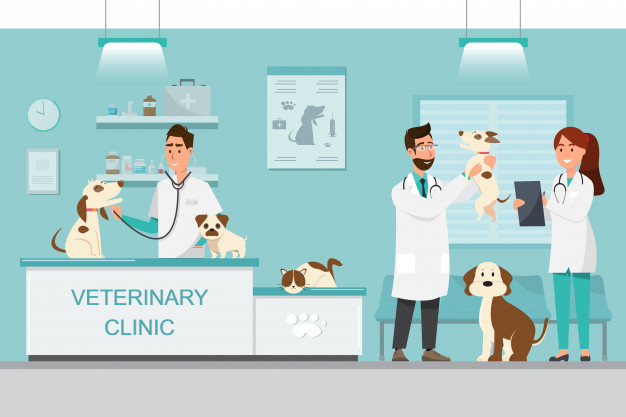 Many animal lovers dream on to become a veterinarian or commonly known as Vets. Choosing to become a vet is more than what it seems to be and can be really challenging.
Have you ever imagined treating and caring for animals when they are sick and injured? Also treating them as equally as humans.
Then you might want to consider a career in Veterinary Medicine.
What is Veterinary Medicine study about?
Veterinary Medicine is a field of study of health and treatment for animals. It encompasses diagnosis, treatment, and prevention of disease, medical research and other medical procedures in relation to animals.
Modern veterinary medicine involves the use of drugs, surgeries and counselling to the owners of pets. There are also traditional medicine or homoeopathy uses in treatments.
The unique thing about this field is how your patient cannot speak nor present complaints to pain and it is totally a vet's speciality to diagnose and treat them.
What are the branches in Veterinary Medicine?
There are various fields in the studies of Veterinary Medicine such as :
Anatomy: The study of the physical structure of animal bodies
Anaesthesiology: Pain relief for animals
Dentistry: Study of dental care of animals
Dermatology: Diseases and conditions related to skin
Internal Medicine: Diagnosis and Treatment of illness related to heart, brain and tumours
Zoology: Care of zoo animals, wildlife and aquatic animals
Nutrition: The study on how food and drinks affect animal health and how they treat, cure and prevent diseases
Pathology: The study of diseases and causes eg.autopsy
Pharmacology: The study of uses, effects and modes of actions of drugs
Surgery: Involves the uses of surgical intervention
What are the important skills I need in this field?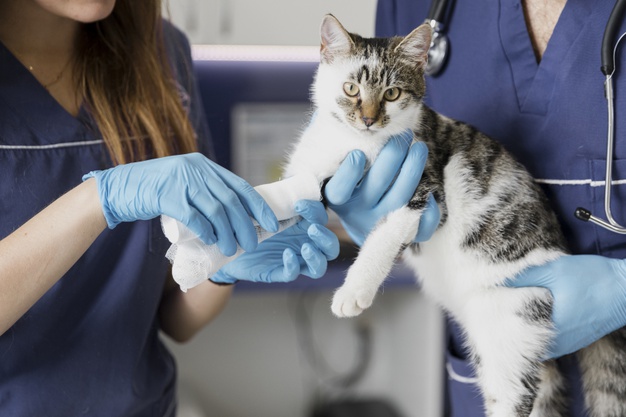 To be in this field, one needs a number of skills to be compatible. Veterinary Medicine is a delicate and minute field which highly emphasizes animal lives. Here are the three important skills to have in this field.
1. Keen interest in animals and science
To pursue Veterinary Medicine, one must be highly interested in scientific knowledge related to animals and wildlife.
Veterinary Medicine covers a wide range of animal functions and wellbeing. Not only covers animals, but also humans in relation to certain infectious diseases that can spread from animals to humans. Eg. bird flu.
2. Good relationship skills with animals
Your patients, unfortunately, can't speak nor complain about their pain to you. It is solely a Vet's specialty to diagnose and treat the animals. As a vet, you will also need to communicate effectively to the owners of pets such as giving medications and instructions.
3. Ability to work under pressure
To be honest, Veterinary Medicine industry is one of the toughest industries due to its demand and importance. They function 24/7 and need officers who are able to work under pressure. If you are someone who can work under fast pace and able to solve issues under pressure, you can well cope up with.
How long will I be studying in this programme?
The study duration could vary from one institute to another. However, as a general estimate, we have compiled a general estimate of the duration according to the study levels and qualifications.
| | |
| --- | --- |
| Study Levels | Duration |
| Foundation/A levels | 1-1.5 years |
| Undergraduate Degree | 5 years |
| Master's Degree/PhD | 2-4 years |
Upon completion of Veterinary Medicine degree, graduates can apply to be a registered Veterinary surgeon under the Malaysian Veterinary Council. In order to practice in Veterinary Medicine in Malaysia, you need to apply for an Annual Practising Certificate.
What are the entry requirements and qualifications?
To successfully get admission into a Veterinarian degree or pathway programme, students must meet the minimum academic and entry-level English language requirements.
However, requirements could vary according to institutions. We advise you to refer to the institutions directly for more details.
Pre-University:
SPM with a minimum of 5 Bs in relevant Science subjects (mathematics, physics, chemistry, biology)
Bachelor's Degree:
Foundations / A levels in Science
Minimum Bs in 4 relevant subjects in STPM, including English with minimum CGPA of 3.0
Master's Degree:
Completed any relevant Veterinary Medicine Degree or any equivalent International Degree with minimum CGPA 2.5 from a recognised Institute or any equal International Institute.
English language requirements:
TOEFL score 61
MUET Band 4 and above
IELTS score of 6.0 (no bands below 5.5)
Kaplan iBT 61
Pearson Test of English (PTE) 53
How much are the average tuition fees?
The average tuition fees for Veterinary Medicine can vary from one institute to another according to different levels and qualifications. Here are the average estimated tuition fees below:
| | |
| --- | --- |
| Programme | Estimated Fees |
| Foundation/ A levels | RM15,000 – RM 30,000 |
| Bachelor's Degree | RM300,000 – RM600,000 |
| Masters, PhD | RM 150,00 – RM300,000 |
What are the job opportunities in Veterinary Medicine field?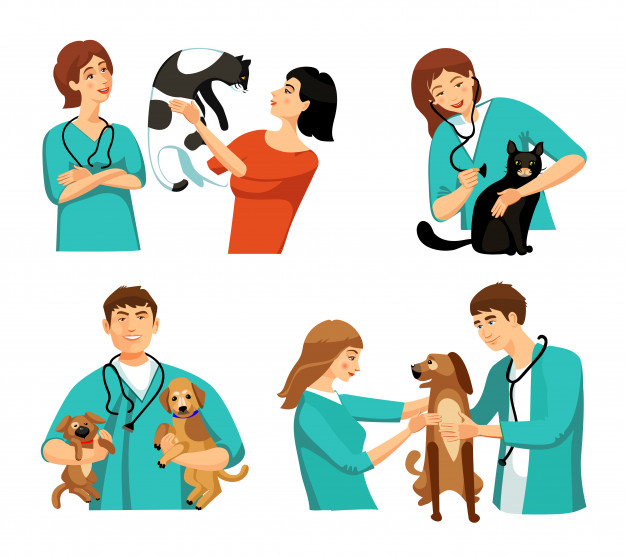 There are a number of job opportunities for Veterinary Medicine professionals. The right job will be dependent on your personal skills, preference and personality.
Here are the career choices available for Veterinary Medicine professionals:
| | |
| --- | --- |
| Career | Estimated monthly income |
| Veterinary Surgeon | RM 5,000 |
| Veterinary Scientist | RM 4,500 |
| Livestock Inspector | RM 4,500 |
| Marine Biologist | RM 5,000 |
| Pathologist | RM 3,500 |
| Wildlife Veterinarian | RM5,500 |
Top vet schools in the world
Image source: ThoughtCo
Veterinary Medicine is one of the demanding courses to pursue and it is also important to join credible institutes that offer Veterinary Medicine programmes. Below are some of the top universities around the world offering Veterinary Sceince courses according to 2021 QS World University ranking:
1. Royal Veterinary Medicine
Royal Veterinary Medicine or also known as RVC is a veterinary school based in London, a constituent college of the federal University of London. It was founded in 1791 and started to be a part of the University of London in 1949. It is the oldest and largest veterinary school in the UK.
2. University of California, Davis
The University of California, Davis is a public education and research university situated in Davis, California, USA. Across over 7,156 acres (2,896 ha), the campus is the largest within the University of California system and third-largest by enrollment.
The Carnegie Foundation classifies UC Davis as a wide-ranging doctoral research university with a medical program, veterinary program, and very high research activity.
3. Utrecht University
Utrecht University (Dutch: Universiteit Utrecht, formerly Rijksuniversiteit Utrecht) is a university in Utrecht, Netherlands.
The University was founded in 1636 and located in the heart of the Netherlands. Utrecht University is one of Europe's leading research universities, recognised internationally for its high-quality, innovative approach to both research and teaching.
4. University of Edinburgh, UK
Ranked 20th in the QS Global World Ranking 2021, University of Edinburgh offers Veterinary science programmes in their College of Medicine and Veterinary Medicine. Currently, hosting more than 40,000 students from some 156 countries, the University of Edinburgh continues to attract the world's greatest minds.
5. Cornell University
Cornell University is a privately endowed research university and a partner of the State University of New York. As the federal land-grant institution in New York State, the university has a responsibility within the Ivy League to make contributions in all fields of knowledge in a manner that prioritizes public engagement to help improve the quality of life in our state, the nation, the world.
6. University of Guelph
The University of Guelph is a comprehensive public research university in Canada. It was established in 1964 after the amalgamation of Ontario Agricultural College, Ontario Agricultural College, the MacDonald Institute and the Ontario Veterinary College. It offers 94 undergraduate courses, 48 graduate programmes and 6 associate degrees in various fields.
7. University of Cambridge
The University of Cambridge (also known as Cambridge University or Cambridge), founded in 1209, is a public research university located in Cambridge, England, United Kingdom.
It is the second-oldest university in the English-speaking world. Cambridge is regularly placed among the world's best universities in different university rankings.
8. Ghent University
Ghent University is a public research university in Belgium. It one of the biggest Flemish universities that consist of 44,000 students and 9,000 staff members. Ghent University consistently rates among the top 150 universities in the world.
9. University of Liverpool
The University of Liverpool is a public teaching and research university located in Liverpool, England.
The University of Liverpool is organized by three faculties: Faculty of Health & Life Sciences, Faculty of Science & Engineering, as well as Faculty of Humanities & Social Sciences, offering over 400 programmes in 54 subject areas. It has a wide range of teaching and research in both arts and sciences, and own a large medical school.
10. Texas A&M University
Opened in 1876 as Texas' first public institution of higher learning, Texas A&M University is a research-intensive flagship university. Texas A&M University is dedicated to the discovery, development, communication, and application of knowledge in a wide range of academic and professional fields.