An Executive MBA qualification is a life-long investment plan. It is not the only significant outcome for career prospects but it presents prospective professionals with an opportunity for personal and professional growth.
Not only is it a unique outcome for career prospects but it can too, present an opportunity to expand growth in and out of our personal and professional growth. The design structure of the program syllabus propels graduates and working professionals with better exposure to the global business scene.
So, you are considering studying a Master of Business Administration (MBA) course in the United States?
The guide below details out why you should and where to study Master of Business Administration (MBA) in the United States.
What is Master of Business Administration (MBA) all about?
Master of Business Administration, or for short (MBA), is a graduate business degree that provides theoretical and practical training for business and investment management topics. It is specifically for undergraduates and working professionals who wish to acquire an understanding of the general business as finance and risk management functions. For professionals who are unable to commit full time to their course, they can enrol in executive MBAs programs available.
MBA is an internationally-recognized degree designed to develop skills required for a career in business and management or managerial career in the public sector, government, private industry and other areas.
It is currently one of the most popular professional degree programmes in the world as an MBA graduate is highly valued and highly in demand.
Due to the popularity of the programme, there are over 2500 MBA programmes offered worldwide, including full-time, part-time and online programmes, making the programme widely available for working professionals who would like to boost their career with an MBA degree.
What are the major fields in MBA?
Most MBA programmes include a core curriculum of subjects and these core courses cover various areas of business such as accounting, economics, marketing, management and operations in a manner most relevant to management analysis and strategy.
1. Accounting
MBA in Accounting will deliver the technical skills and business concept you would get in a traditional MBA but adds an emphasis on leveraging financial analysis.
This is important to help in the decision-making process at a strategic level and is suitable for graduates who have a Bachelor in Accounting especially those who want to expand their knowledge and get more credits to sit for the CPA exam (30 credit hours beyond a bachelor's degree will be needed for this).
Studying MBA in Accounting will enable you to develop a well-rounded business skillset and the depth to truly become an accounting expert.
2. Economics
MBA in Economics is a business qualification that stresses on the Economic aspects of business, which differs it from a Master in Economics, which focuses entirely on Economic studies.
It is ideal for people who want to be in a decision making role within a business and it helps students to develop a well-rounded concept of how markets run and how to optimize business decisions in light of latest market trends.
Students will also learn how to investigate the risks and potentials in investing in both local and foreign markets and make an informed decision based on their research.
3. Marketing
The MBA in Marketing does not limit the degree holder to pursuing marketing careers alone, the skillset can be put toward dozens of other career options, including consulting, entrepreneurial careers and general management as it teaches skills you use in any field, like mathematics, communication, analytical and management.
Other than that, classes in marketing cover topics such as advertising, branding, market research and marketing globally and online, among many other topics.
4. Management
The MBA in Management is a comprehensive business degree, focusing on crucial management functions, such as managing people, finance, operations and sales and marketing.
It can teach you how to best recognize and solve problems while overseeing any number of tasks and workers as it covers many topics that are involved in a traditional MBA such as ethics, finance and human resources from the perspective of a manager.
Individuals who earn an MBA in Management will find a wide range of possible careers, especially in corporate leadership positions, such as management analysts, chief executive officers or human resource managers.
5. Operations
An MBA in Operations commonly offers a global perspective on industry trends and an awareness of any financial regulations or political uncertainties that could impact an organization.
It is concerned with converting materials and labour into goods and services efficiently using the best practices in the industry.
In this MBA, students will be provided with comprehensive knowledge of productivity, process analysis, quality management and product variety to prepare them to improve the operational systems, policies and processes to support an organization.
Besides the above-listed majors, other fields like Information Technology, Human Resource Management are also included.
You will be required to examine real-world case studies and business case scenarios to work out strategies, budgets, business plans amongst others to approach it in a practical manner. It will be required of you to apply strategies from the textbook to solve real-life problems.
Primarily, an MBA programme requires students to complete their internship and during this time, students can develop their skills in a professional setting and expand their professional network with future employees.
Reasons to take an MBA Programme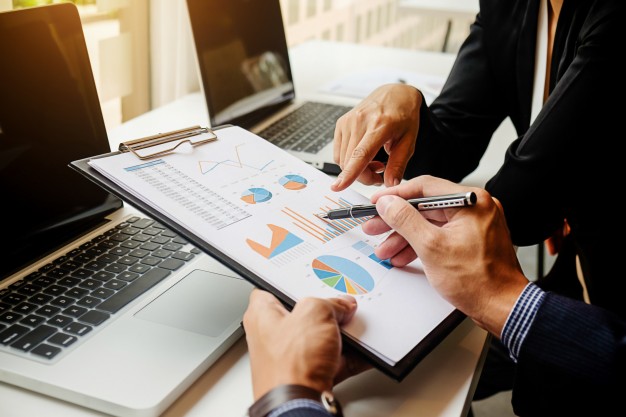 1. Personal Growth and Development
As it is in every field, it is wildly competitive and performance-oriented. To climb the corporate ladder, you would need to maintain and brush up your professional skill set. An MBA program provides you with some cross-functional knowledge and diverse perspective to show that you are knowledgeable in your industry.
2. Career Shift
An MBA programme offers prospective students the potential to change their careers. Considering that you are looking to change sectors, you can find the career services office to help figure out your professional goals related to your industry of choice.
3. Great Flexibility
An MBA program offers students a flexible education. Postgraduate students would be able to customize their learning core to suit your own time. It offers you a flexible timing for both part-time and full-time courses, online courses as well as hybrid format.
4. Relocation Opportunities
If you are looking to relocate a different job abroad, you might find it quite difficult. An MBA programme can help you land a job opportunity to make that move possible. By enrolling in an international MBA, it can help you understand any market and increase your international network to help you broaden your career successfully.
5. Leadership Skills
The leadership electives in MBA programs provide its students with a plan of action to solve business and management challenges. It educates the students with the crucial tools to lead, to guide and to motivate their team members in their own business organizations.
Students would be able to foster relationships between other students in its academic curriculum. It offers you the right exposure to expand your business networking. Naturally, it helps you get to know more well-rounded made up of people from different industries in different disciplines.
6. Great Salary Potential
An MBA programme provides you with a significant feat to increase your salary significantly. The average salaries have increased up to 12% since 2014. MBA graduates have shown that you are able to double their salary once they complete their salary. An average MBA can make an early-career median salary of $48,400 per year. Whereas a specialised MBA can earn an average salary of $96,200 yearly right after graduation.
Related: Salaries in the United States
Why Choose United States to pursue an MBA Degree?
1. Quality education
US higher education institutions are widely recognized in the world. If you were to go down the list of business schools, the top 10 are all around the board dominated by American universities. One of many reasons applicants choose American universities is for its secure work employment after graduation. The education system is best at preparing students to be well versed not only in their choosing majors but other subjects as well.
2. Global financial market
The US economy is one of the largest financial markets in the global scale. It stands within the ranks of worldly giants as China and Japan, so much so that it has global effects developing countries. In this regard, any person seeking a financial job can grow their net worth at a positive, steady pace. The market provides a strong salary count even with individuals with little experience in the industry. They can earn about 68,781 yearly.
3. Quality of life
The United States has maintained its ranking of #17 in the Quality of Life. Despite the political turmoil in the United States, it still holds a dominant power over other countries. Depending on which state you choose, the quality of life can be different. You are able to pick and choose which state suits you the best in terms of education, healthcare and community quality.
4. Better work opportunities
Depending on what type of visa you have, students will have an opportunity to work whilst studying. Although you are quite limited in the first year, you can generally work for up to 20 hours a week after your second year. After your graduation year, you are able to stay longer in the country to search for work and permanent residency.
Also read:
What are the skills needed in this field?
As an MBA holder often aims to be in leadership and managerial position in the corporate, there is a wide range of skills that will be useful in this field. To be able to take up a job in these positions, you might want to prepare yourself with these important and useful skills:
1. Leadership
Leadership skills are very important in this field as you will need to lead people who are working under your supervision.
Leadership can be seen in two aspects, formal and informal. While formal leadership comes from the authority of being in charge and informal leadership focuses on the interpersonal side of things, both aspects of leadership are equally important to be a truly influential leader in this field.
2. Communication Skills
Good communication skills are important in this field as you must be able to get your ideas across clearly and convincingly in order to advance your career.
A bad communication skill will be an obstacle in the workplace as messages and information could not be delivered in an effective and efficient way and it will greatly affect your working performance.
3. Creativity
Creative thinking is one of the fundamental skills that allow us to perform well in all fields, including business. Creative thinking skills are not only important in this field, but it is also important when it comes to personal development.
Thinking creatively will enable you to come up with inventive ideas for new ventures or a fresh angle on established practices within a company.
It involves the identification of areas of need or opportunity and taking the first steps toward innovation.
4. Critical Thinking
Critical thinking is important in all fields of study, including Business Administration.
No matter which field you are in, critical thinking skills are important to help you analyze situations and make informed decisions.
In this field, you will need to be able to understand problems, think critically and devise solutions to problems related to different aspects of a business and gain insights that can bring significant improvements in the organization's processes.
5. Problem-solving skills
Prospective students need to know how to approach complex problems and decisions in the finance and marketing industry. According to a survey conducted by Bloomberg Businessweek, it was found that MBA graduates lack problem-solving skills.
That being said, MBA aspirant needs to be intuitive and reasonable when approaching possible solutions to a problem.
6. Extensive networking
Even while you are studying for an MBA programme, students are encouraged to network with their peers. In most universities, you are often given event opportunities to grow their network.
It requires that students have confidence and interpersonal skills to connect and main relationships with different types of people. By demonstrating that you can work with colleagues and workers to achieve group work can well serve you beyond graduation.
7. Work under pressure
In an MBA degree program, students need to deal with high-pressure circumstances to meet tight deadlines as well as juggle their professional careers. Graduates will be able to transfer these skills to deal with any business role and environment.
8. Analytical thinker
Candidates must demonstrate critical and analytical skills to approach financial information. They would need to understand the basic principles of accounting and finance and how to identify and analyse data.
Candidates need to approach data process with logic by being able to go more into the details and if there are anomalies, be able to explain how and why there is.
What are the entry requirements and qualifications?
There are many institutions in the United States offering MBA courses. To study an MBA programme in the United States, you will need to fulfil these requirements:
Qualification
Requirements
MBA

TOEFL (PBT): minimum score of 500
TOEFL (CBT): minimum score of 173
TOEFL (IBT): minimum score of 61
IELTS: minimum score of 6.5
PTE Academic: 53
CGPA: minimum of 3.0
GMAT/GRE: minimum score of 470
How long will I be studying this programme?
An MBA programme is available in full-time, part-time and online programme, generally, the duration of studying an MBA programme will be as follows:
| | |
| --- | --- |
| Study Levels | Duration |
| MBA | 1 - 2 years |
How much does it cost to study MBA?
The cost of studying an MBA course depends on your institution and the type of programme. Here's the estimated fee of studying MBA in the United States:
| | |
| --- | --- |
| Programme | Estimated Fees (RM) |
| MBA | 107,000 - 141,000 |
What are the job opportunities?
An MBA degree prepares students to advance their career to hold a position in a managerial position. There are many jobs that you can get with an MBA degree, including:
Chief Technology Officer
Chief Executive Officer
Human Resources Manager
Computer and Information Systems Manager
Financial Manager
Entrepreneur
Investment Banker
Marketing Manager
Sales Manager
Consultant
Operation Manager
Investment Fund Manager
Health Services Manager
Which recognised universities offer MBA in the United States?
MBA is available in different majors and it is one of the most popular courses globally to enhance your knowledge and advance your career.
You can check out these top universities to study an MBA programme in United States:
University of Pennsylvania, The Wharton School
Stanford Graduate School of Business
MIT Sloan School of Management
Harvard Business School
The University of Chicago Booth School of Business
Haas School of Business
The Kellogg School of Management
Columbia Business School
UCLA Anderson School of Management
Yale School of Management
---
1. University of Pennslyvania, The Wharton School
The University of Pennsylvania is a private, Ivy League university, placed in Philadelphia, Pennsylvania, United States. It is also one of the Colonial Colleges. Penn considers itself the fourth-oldest institution of higher education in the United States, as well as the first university with both undergraduate and graduate studies in the United States.
Established in 1881, the University of Pennsylvania-Wharton School was the first school of business in the world. It comprises of 10 academic departments and 20 research centres and provides education to about 5000 students in undergraduate, master, and doctoral students.
In addition to a choice of over 19 majors and 200 electives, they also offer a wide range of dual-degree options.
2. Stanford University, Stanford Graduate School of Business
Founded in 1925, the Stanford Graduate School of Business is a graduate business school under Stanford University in Stanford, California. It has over 400 students yearly enrolled in its full-time two-year MBA program which is considered as one of the best in the world.
Stanford University is an international institution, enrolling students from all 50 US states and more than 90 other countries. Stanford Graduate School of Business offers a two-year, full-time MBA, as well as a large range of dual-degree MBA programmes and it has built an international reputation based on its innovative programmes throughout the years.
3. MIT Sloan School of Management, Massachusetts Institute of Technology (MIT)
Massachusetts Institute of Technology is ranked 2nd in US University Rankings 2019 and 4th in World University Rankings 2019 and is currently organised into five different schools.
It is home to around 1000 faculty members and over 11000 undergraduate and graduate students. MIT Sloan offers a range of MBA programmes, with two full-time MBA variants: the flagship two-year MIT Sloan full-time MBA program and an immersive one-year full-time Sloan Fellows MBA programme.
MIT Sloan School of Management is the business school for Massachusetts Institute of Technology located in Cambridge, Massachusetts, United States. The faculty has been awarded numerous Nobel Laureates in economics and John Bates Clark Medals. Many influential ideas have come out of school in practice and research.
4. Harvard University
Established in 1908, Harvard Business School (HBS) is a private graduate business institution under Harvard University located in Boston, Massachusetts. It has consistently placed as one of the top business schools in the world. It tied for third place with University of Chicago Booth School of Business.
Harvard University is the oldest university in the United States and is regarded as one of the most prestigious in the world with a ranking of 6th globally and 1st in the US.
Harvard Business School is consistently ranked amongst the best business schools in the US and the world and is a dream of every student who wishes to purses MBA in the US. It offers a two-year residential MBA programme to prepare students for leadership roles.
5. The University of Chicago Booth School of Business
Founded in 1898, the University of Chicago Booth School of Business is a private business school under the University of Chicago in Chicago, Illinois. It is the second-oldest business school in the United States and the first of its kind to offer an Executive MBA program.
The school practises distinctive intellectual culture and incorporate University of Chicago quality and core values.
6. University of California Berkeley, Haas School of Business
The University of California, Berkeley (UCB) is a public research university located in California, Berkeley. It is the flagship campus of the University of California system, one of three parts in the state's public higher education plan, which also includes the California State University system and the California Community Colleges System.
Haas School of Business, also fairly known as Berkeley Haas is a public business school under the University of California, Berkeley. It was ranked first business school at a public university and top 10 globally.
7. The Kellogg School of Management, Northwestern University
Northwestern University is a private research university with campuses which located in Evanston and Chicago of Illinois, United States. Northwestern has 12 undergraduate, graduate, and professional schools offering 124 undergraduate degrees and 145 graduate and professional degrees.
The Kellogg School of Management is a private business institution founded in the year 1908. Its program is specially made to partners with schools in China, India, Hong Kong, France, Germany, amongst others.
8. Columbia Business School
Columbia Business School was established to provide business training and professional preparation for undergraduate and graduate students and has one of the most selective admission processes among top business schools.
The MBA program curriculum prepares students to lead, build and manage companies while instilling an awareness of the societal effects of business decisions.
Columbia Business School is a private business school founded in 1916. It is one of the oldest business schools in the world and is one of the six Ivy League business schools in the United States.
9. UCLA Anderson School of Management
Founded in 1935, UCLA Anderson School of Management is a private graduate business school under University of California, Los Angeles. It has been awarded consistently amongst top tier business school programs in the world according to leading publications as Businessweek and Us News & World Report.
UCLA is a public research university located in the Westwood neighbourhood of Los Angeles, California. UCLA is one of the world's great research universities.
10. Yale School of Management, Yale University
Established in 1976, the Yale School of Management is a private business school under Yale University located in New Haven, Connecticut. Students may enrol in a quarter or semester-long exchange program with any of 25 schools from the Global Network for Advanced Management.
Yale University is a private Ivy League research university in New Haven, Connecticut. Yale University is the third-oldest institution of higher education in the US.