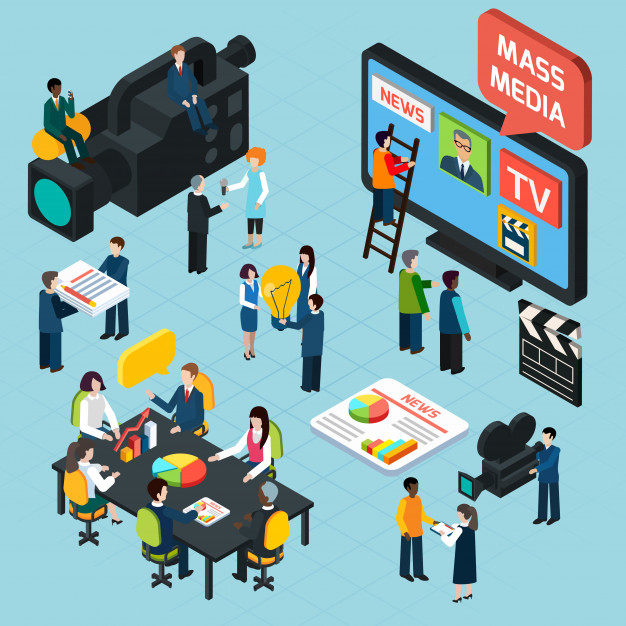 Have you ever been mesmerised by creative yet educating ads which are not boring, but attractive, humorous or even touching? Ever been intrigued to create one by yourself? So, maybe Mass Communication and Media course is something you could pursue. Especially in the current world, what is not digitalised? The entertainment industry, intellectual property and many more require the role of a media specialist.
Communication and media studies abroad have been getting popular among Malaysian students, the reason being that you get to have more influence and contribution with the degree that you hold.
The course will provide you with a thorough understanding of the role communications play in local, national and international settings by training critical thinking about communication in its various forms.
It will also introduce you to the varied careers available to graduates and help you decide which interests you the most. You will be a part of something real, raw, and if you're looking for authenticity -- a story of haste and diction -- you will be able to get your hands full of them.
If you're creative in nature and passionate for media and communication-related roles, Mass Communication and Media courses allow you to explore your inner creativity and interact with the world around you.
But first, why study in the United States?
1. Excellent International reputation
There are many renowned universities in the United States that portray an excellent reputation for their higher education programmes and courses. If you look at the list of world's top universities in the world, you can find that almost 50% of American universities conquered the rankings.
Their highly accredited professors, advanced technology, research capabilities as well as small class size are what make them holding quality international reputation.
2. Top International and English-speaking Country
United States of America (USA), being one of the top international countries and renowned globally. English has been the national and official language used there, hence there would not be any language problem there.
3. Cultural Diversity
It is always comforting to be surrounded by people of multi-racial. After all, we are Malaysians and we love some diversity. Studying abroad in the US adds another dimension, exposing you to the languages and cultures of people from nationalities all over the world.
4. Post-graduate job opportunities
US is a well-developed country that gets a lot of foreign investments, a skilled workforce and a dream destination for most of us. The unemployment rate in the US is much lower compared to other countries. Hence, international students are encouraged to study in the US for future career prospects.
Also read:
Keep reading as we will be guiding you with more important guides on a few topics.
What is Mass Communication and Media about?
Why study Mass Communication and Media?
What are the major fields in Mass Communication and Media?
What are the important skills I need in this field?
What are the entry requirements and qualifications?
How long will I be studying in this programme?
How much are the average tuition fees?
What are the job opportunities?
Universities in US offering Mass Communication and Media programmes.
---
What is Mass Communication and Media about?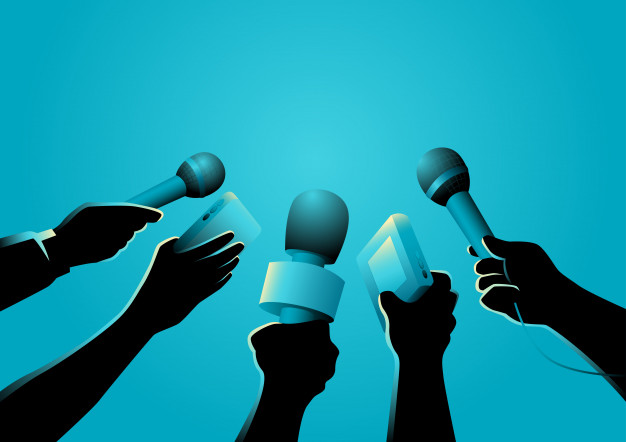 Mass Communication and Media is about how the media works and how it affects the mass public socially and culturally. This course offers a wide selection of career opportunities in areas like advertising, broadcasting, journalism, public relations and marketing. An optimum career to play with that involves 20-30 roles to play, namely from public relations to journalism and even sales.
Working in Mass Communication and Media field also involves working closely with a range of other disciplines such as sociology, politics, history and linguistics. Behind the lens of a camera, you'll bring the news to people's homes. You'll seek incessantly for foolproof ideas and facts.
It is the process of exchanging information through mass media to large segments of a wide range of people. Mass communication and media is a fast-paced field with a wide range of selection ranging from journalism, advertising, media publishing and broadcasting. For example, reading the newspaper daily, watching the news channel on TV or youtube videos are some forms of mass communication.
The discipline comprises of a range of topics, from face-to-face conversation to mass media outlets, like television broadcasting. It also examines how messages should be interpreted in such a way that is politically, culturally, economically and socially sound in the dimensions of their contexts.
Communication studies are the umbrella of other majors, such as:
Public relations
Journalism
Branding and advertising
Broadcasting
Publicity and marketing
Creative writing and literature
As a communications major, you'll be taking a broad range of classes including sociology, business, marketing and other traditional communications classes like journalism and media studies.
Why study Communications and Media Studies?
1. Plenty of career opportunities
Here's the thing - every company likes a good communicator. The skills you learn out of a communications degree are versatile and valuable.
Career options that are open for graduates of communications degree are endless, much like the variety of possible work environments.
With your communications degree, you can find employment in broadcast news network, newspaper or magazine, publishing house, advertising or PR agency, a company's in-house marketing team or the media relations arm of a nonprofit organisation.
Your work can involve a single company or many clients. The likeliness of becoming self-employed is also high, by going freelance on an as-needed basis for clients.

2. Experiences beyond your comfort zones
Though a strong communication and interpersonal skills may come naturally for you, not everything that is taught in the program will fit into your repertoire of skills.
This can be a good thing. University is the perfect time to broaden your horizons and explore new experiences and opportunities, which is what your communications degree will require you to do.
There are times where you need to develop skills that fall outside your comfort zone.
For instance, delivering a presentation in a large group, practising public speaking, video production for a campaign and pitching ideas to the media.
It may sound scary at first, but learning how to complete these tasks is essential. Not only will it help you succeed in your studies, but it will also polish you to be more confident and assertive.
3. Opportunities for advancement
You are given a more interesting, big-picture job duties, such as developing overall strategies for communications and public relations. Or, you may need to lead and manage campaigns and projects or launches.
Often, managerial positions in communications also oversee other professionals. The skills that you have honed in public speaking and in conveying information clearly can help to supervise other employees effectively.
In the communications field, attaining a managerial position is very likely. A few years of work experience is typically enough to begin jumping into such positions, according to the US News and World Report.
Advancing your career through networking is also possible. Professional communications organisations like the Institute of Advertising Practitioners in the US or Public Relations Consultant Association offer valuable networking opportunities, job postings, and training programs for their members.
4. A rewarding career to your interest
Ever wonder why so many movies and novels follow a rising advertising professional or intrepid reporter?
Well, careers in media are interesting. You get to earn a living telling stories all while educating and entertaining audiences.
Although the reality of the day-to-day work of a sales manager or advertising agency executive or might not live up to the hype of the media, but there's no denying that you will be granted with a cool job.
5. Generalist and specialist option
It's a common question to ask - which is better, to study a very general subject or to focus on a very narrow specialisation? In communications degree, you're given the best of both worlds!
As a whole, the major provides students with versatile generalist skills, letting you to thrive in any number of possible job roles. However, many communications programs also allow their students to choose a concentration for a more in-depth study.
What are the subjects in Mass Communication and Media?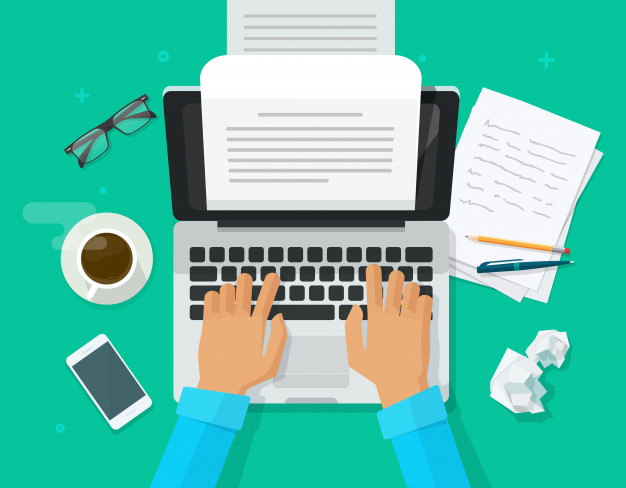 In Mass Communications and Media, there are a number of major subjects that students can further into. Some of the branches in the course that could interest you are listed below.
English: English would be primarily used for communication. But students can also later further into other languages that interest them, namely Tamil and Mandarin as there are local TV programmes in languages other than English.
Videography: Students are taught the technical aspects of different forms of media from learning it to shoot and edit a video to recording it as the video plays a vital role in reaching the mass crowd.
Scriptwriting: As media communication would involve a lot of verbal communication, scriptwriting is a vital component of video taking or recording.
Broadcasting: Following shooting and editing a video, broadcasting for radio and channels is something a broadcast journalist need to know it all.
Psychology: The discipline of psychology is a broad subject which aims to understand human mental processes, feelings and behaviours. Psychology covers aspects such as interpersonal relationships, perception, emotion, personality, leadership, language and culture.
Below is a glimpse of subjects that are offered:
Year of Study

Subjects

Year 1

Introduction to Mass Communication
Intercultural Communication
Critical Thinking
Media Writing
Design and Graphics
Media History

Year 2

Public Relations
PR Consultancy
Media Law and Ethics
Professional Media
Crisis Management
Media Case Studies
Marketing
Brand Management
E-marketing
Consumer Behaviour
Advertising Principles and Practices
Internship
At relevant industries (3-6 months)

Year 3

Film Communication
Media Management
Innovate Journalism
Short Film Project
Intercultural Communications
What are the major fields in Mass Communication and Media?
In Mass Communications and Media, there are a number of major fields that students can further into. Some of the branches in the course that could interest you are listed below.
| | |
| --- | --- |
| Field | Explanation |
| Advertising | Method of promoting or selling products, services or ideas. Printed ads in the newspaper, magazines, poster ad, TV and radio commercials. |
| Broadcasting | Distribution of audio or video content to a broad audience at the same time via an electronic mass communication medium. Eg radio broadcasting |
| Journalism | Informing the general public about news, events or activities in the form of newspapers, TV or websites. |
| Public Relations | Relates to methods of communication between an organisation or person to a wider community. |
| Marketing | Communicates the value of a product or services to a community, mainly to maximise sales volume and profitability. |
| Film Making and Videography | Involves video taking, editing and producing short films. |
What are the skills and characteristics needed for Communications and Media course?
There are a few characteristics and skills that are ideal for communication and media studies:
1. High level of curiosity
It is a necessity for future students of communication studies to have a high sense of curiosity. It's important because all the information that is about to be publicized needs to be gathered first.
It means the quality and accuracy of the information that you're going to impart will depend on the process of digging the information.
2. Interpersonal and communication skills
The name of the course says it all - you must be equipped with good and effective communication skills as this summarises the whole thing that you will learn in university.
It's not limited to a mere learning curve; communication skills will also impact your career search as it will be dominated with any activities that is tied to communication.
3. Storytelling
If you have a passion for sharing information or storytelling, a communications degree is undoubtedly suitable for you. This characteristic is the best support to boost your career after you graduate.
Once you have gathered the complete, accurate information, the last step is to streamline the information to the others that are able to access it.
4. Creative and good analytical skills
Mass communication studies require studies to have strong analytical skills. It's important as you will have to curate the content that you will deliver to the public.
In addition to that, a creative side is needed as it can help to attract your audience to listen to the information that is channelled out.
5. Good command of language
Media is one of the most sought after industry for language. Apart from the presentation, many of the assignments would be in written forms eg reports, scripts etc. Hence, you will need to have a polished grammar in order to deliver.
6. Self-oriented
You're someone who has self values and discipline. Your manager can trust you and hand over challenging tasks as management requires strategic thinking and planning skills to accomplish tasks.
What degrees can I get in this field of study?
Ideally, studying mass communication and media has a few major branches that require students to choose which sub-specialty they are interested in.
BA Communications and Media
BA Film, Photography and Media
BA Communication and Journalism
BA News Media
What are the entry requirements for Communications and Media Studies courses in the US?
Each university has different entry requirements and the list below does not generalise the entry requirement of universities in the US as a whole.
Undergraduate
SPM

Pass 12 years of formal education in the country of origin, such as STPM (Sijil Pelajaran Malaysia), with a minimum average score of 6.0
English
IELTS (minimum 5.5 - 6.0 overall), TOEFL (minimum 550 or 80)
A Level
3 subjects minimum score of C
International Baccalaureate Diploma
3 subjects at grade 5 at Higher Level and 3 subjects at grade 4 at Standard Level
Postgraduate
Bachelor's Degree
CGPA minimum 2.5 - 3.0

English
IELTS (minimum 6.5 - 7.0 overall), TOEFL (minimum 650 or 98)
Supporting documents
Recommendation letter and updated CV
How long will I study in this programme?
The study duration could vary from one institute to another. However, as a general estimate, we have compiled a general estimate of the duration according to the study levels and qualifications.
| | |
| --- | --- |
| Study Levels | Duration |
| Foundation/A levels | 1 year |
| Diploma | 2 years |
| Undergraduate Degree | 3 years |
| Master's Degree/PhD | 1-3 years |
How much is the tuition fee for Communications and Media Studies in the US?
There is a different variant to tuition fees in the US, depending on the course and university that is chosen.
There are many different factors that differentiate the tuition fees around universities in the US. Those factors include location, type of university, level of studies, and specialisation of the course.
In brief, undergraduate studies tuition fee for communication studies in the US ranges from $11,000 to $20,000 per year. Meanwhile, postgraduate studies cost about $15,000 to $25,000 per year.
| | |
| --- | --- |
| Programme | Estimated Fees (RM) |
| Foundation/ A levels | RM15,000 – RM30,000 |
| Bachelor's Degree | RM75,000 – RM150,000 |
| Masters, PhD | RM 75,000 – RM125,000 |
For further information about tuition fees in universities in the US, please contact our counsellors.
What is the career outlook for Communication and Media Studies graduates from the US like?
For as long as mass communication becomes the underlying need for everyone, the human resource in this field will never cease.
Furthermore, the advancement of technology in spreading information all over the globe will be followed by the rise in demand for talents in the communication arena. As mentioned previously, the career opportunity for this major is great and can always be found across industries and sectors.
Here are some of the career options that a communication and media studies graduates can consider:
Journalist
Copywriter
Reporter
Editor
Presenter
Marketing analyst
Brand manager
PR (public relation)
Director
Community engagement/ developer
Radio broadcaster
Translator
News anchor
Diplomat
Also read: Salaries in the United States
What are the top Universities in the US for Communication and Media Studies?
The table below showcases the top universities in the US for their communication courses, according to QS Universities:
| | | |
| --- | --- | --- |
| University | Location | World Ranking |
| University of Southern California | California | 2 |
| University of Texas at Austin | Texas | 4 |
| Stanford University | California | 5 |
| University of California, Berkeley | California | 6 |
| University of Wisconsin, Madison | Wisconsin | 7 |
| University of California, Los Angeles | California | 8 |
| Massachusetts Institute of Technology, MIT | Massachusetts | 10 |
1. University of Southern California
The University of Southern California (known as USC or SC) is a private, not-for-profit, nonsectarian, research university with the main campus in Los Angeles, California. It is the oldest private research university in California.
The University of Southern California contains 17 professional schools. It offers approximately 95 undergraduate majors and 147 academic and professional minors.
2. University of Texas at Austin
Ranked among the biggest and best research universities in the country, University of Texas at Austin is home to more than 51,000 students and 3,000 teaching faculty.
The university contributes to the advancement of society through research, creative activity, scholarly inquiry and the development of new knowledge.
3. Stanford University
Stanford University is one of the world's top private research university. The University's academic departments are organized into seven schools, and their campus is one of the largest of its kind in the United States.
The University is also one of the world's most prestigious institutions, with the highest undergraduate selectivity and fundraising performance in the United States.
4. University of California, Berkeley
The University of California, Berkeley (UCB) is a public research university located in California, Berkeley. It is the flagship campus of the University of California system, one of three parts in the state's public higher education plan, which also includes the California State University system and the California Community Colleges System.
Berkeley offers approximately 350 undergraduate and graduate degree programs in a wide range of disciplines.
5. University of Wisconsin, Madison
The University of Wisconsin is a world-class university, nationally and internationally recognized for our academic excellence, incredible students, inspiring faculty, exceptional value, and an amazing campus and community.
6. University of California, Los Angeles
The University of California. Los Angeles (UCLA) is a public research university located in the Westwood neighbourhood of Los Angeles, California. UCLA is one of the world's great research universities.
The faculty is included Nobel Laureates, Pulitzer Prize winners, multiple MacArthur fellows and scores of national academy members. Interdisciplinary teaching and research with initiatives in the arts, stem cells and other biosciences, nanoscience, international studies and the environment is a strength.
7. Massachusetts Institute of Technology, MIT
Massachusetts Institute of Technology, also known as MIT, is a private research university located in Cambridge, Massachusetts, United States. MIT is an independent, coeducational, and privately endowed world-class educational institution where teaching and research with relevance to the practical world as a guiding principle, which continues to be its primary purpose.