Hotel Management and Hospitality is an industry constantly evolving and changing. It is for those who seek to see the world with a strong will to serve. By working in the field, you will have a chance to have a rewarding career in limitless locations and making unforgettable experiences.
So, you are considering studying Hotel Management and Hospitality?
The guide below details why you should and where to study Hotel Management and Hospitality in the United States.
What are the differences between hotel management and hospitality management?
Hotel management and hospitality, as the name suggests, is focused on managing the functions of the hotel. It is from the time the guest arrives at the hotel at the front desk to the time they check out at the hotel. Hospitality, on the other hand, means attending and taking care of the hotel guests. It is not limited to the hotel grounds but extends to restaurants, offices, institutions and etc.
Why study Hotel Management and Hospitality Courses in USA?
1. It is internationally recognised
The educational institutions offer one of the oldest hospitality programs in the United States in one of the largest hospitality markets in the world. You will definitely the latest program to jumpstart your career. During your educational program, you will be able to start your internships with global hospitality brands.
2. You will have a better quality of life
The United States has maintained its ranking of #17 in the Quality of Life. Despite the political turmoil in the United States, it is still a dominant power globally. Depending on which state you side in, the quality of life can be different. You are able to pick and choose which state suits you the best in terms of education, healthcare and community quality.
3. You will have better work opportunities
Depending on what type of visa, students will have an opportunity to work whilst studying. Although you are quite limited in the first year, you can generally work for up to 20 hours a week after your second year. After your graduation year, you are able to stay longer in the country to search for work and permanent residency.
Also read:

What type of skills best for Hotel Management and Hospitality studies in US?
1. You have great customer service skills
Customers can across as demanding or frustrating at times. You need to be able to stay patient to figure out their needs and wants and deliver good service to them. It's important to give a warm smile and remain professional even on challenging occasions.
2. You have clear communication skills
Every day, you will be face-to-face with different people from different cultural backgrounds, ages, nationalities. It is important that you choose your words wisely and communicate it in a clear and understandable manner. It is especially important in a busy working environment where you are working in a team setting.
3. You have good problem-solving skills
In times of trouble, you need to think on your feet and solve any problems quickly and efficiently. For example, if a hotel guest has trouble with their room, you can offer them some complimentary drinks as you prepare a new room for them. It will leave a good impression and buy you more time to come up with a solution.
4. You have an attention to detail
Your attention to detail will make or break your reputation. You need to be able to spot any mistakes in the billing details or any missing ingredients in the kitchen. Also, it's best that you remember how a guest likes their drinks with their meals or help someone who is struggling with their luggage.
What are the entry requirements and qualifications?
In order for candidates to be eligible for consideration, they must possess these general entry requirements. Applicants are advised to refer to the educational and university institution of their choice for more details.
Admissions are usually based on GCE O-Level or any equivalent results. Candidates who speak English as a second language are required to provide English Proficiency test scores as TOEFL, IELTS or SAT with a minimum grade of 6.
How much does the course cost?
Hotel management course fees in the USA vary across different institutions of one to another. These undergraduate programme fees are only an estimated amount. You can find more by searching up in the respective university website of your choice.
You are encouraged to set aside about $75,000 per year. These include your tuition fees, food and living expenses during your stay. As an international student, you will need to account for your travel expenses and your visa certifications.
| | |
| --- | --- |
| Programme | Estimated Fees |
| Bachelor's Degree | $25,000 - $70,000 / RM99,000 - RM280,000 |
| Master's Degree | $30,000 - $60,000 / RM120,000 - RM240,000 |
How long does the course last?
Typically, it takes about three to five years to complete your undergraduate course whereas if you were to continue into your master program, it will take an additional one to three years.
| | |
| --- | --- |
| Course Level | Course Length |
| Undergraduate Courses | 3 - 5 years |
| Postgraduate Courses | 1 -3 years |
Best 10 universities in US that offer Hotel Management and Hospitality courses
Here is a list of the top universities that offer aviation courses where you can pursue Business and Management in US.
1. Cornell University

Founded in 1922, Cornell University is the world's first best hospitality education programs. The School of Hotel Administration is part of the College of Business which is specialised in Hospitality Leadership, Services Marketing, Finance, Accounting and Operations Management.
2. University of Nevada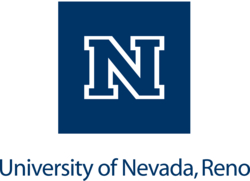 Established in 1874, University of Nevada is a public university located in Nevada, Las Vegas. The Bachelor's degree in Hotel Management is on the best practices of Restaurant, Gaming, Regulatory and Surveillance Management.
3. University of Central Florida
University of Central Florida is located in Orlando, Florida It has one of the largest hospitality facilities. The Rosen College of Hospitality Management is internally recognised and a prominent research program.
4. University of Houston

Founded in 1927, University of Houston is a public institution located in Houston, Texas. The Hilton University of Houston serves a full-service, 86 room hotel housing classrooms, several computer labs and food safety labs.
5. Fairleigh Dickinson University
Fairleigh Dickinson University is a private institution founded in 1942. It offers one of the oldest hospitality programs in the United States at one of the largest hospitality markets.
6. Pennsylvania State University
Pennsylvania State University or Penn State, is a state university located in Pennsylvania. It is one of the oldest and most reputable Hotel Management courses offered in the country. Over 70 companies visit the School of Hospitality Management every year for recruitment.
7. Washington State University
Established in 1890, Washington State University or WSU or Wazzu is a public university located in Pullman, Washington. It operates one of the oldest hospitality programs in the United States. Companies typically visit the campus to host a career preview.
8. Iowa State University

Iowa State University is a public research university in Ames, Iowa. It is accredited from the Accreditation Commission for Programs in Hospitality Administration (ACPHA). It includes internship opportunities with establishments as Hyatt, Marriott International and Hilton.
9. Purdue University
Founded in 1869, Purdue University is a public university located in West Lafayette, Indiana. It has received recognition for its research and education program in the United States accredited by the Accreditation Commission for Programs in Hospitality Management (ACPHA).
10. Northern Arizona University
Northern Arizona University is a public university providing accredited hospitality education programs. Its students will be able to gain internships with hotel establishments including the Four Seasons, Hyatt Hotels and Resorts, Walt Disney and Sodexo.
Also read: Rankings of universities in the United States
Careers in Hotel Management and Hospitality
Hotel Management and Hospitality have broad career opportunities. Below is a list of career field you can embark on with your architecture degree and qualifications.
1. Events Manager
An Events Manager is involved in the planning, organizing and coordinating different types of events. They will first meet the client to get a brief of the vision of the event. Once the client has decided on a budget, the event manager will then finalize on a concept and obtain any necessary permits for event location. On the event day itself, he or she will be on standby to make sure it is run smoothly.
2. Hotel General Manager
A hotel manager is responsible for managing the operation of a hotel or lodging establishment. They are often referred to be the head of the hotel handling day-to-day operations.
3. Concierge
Known as the face of the institutions, they know the ins and out of the local area. They know where to recommend places of interest to the guests. They also go beyond to help set appointments or arrange a guest's itinerary during their stay.
4. Executive Chef
An executive chef serves to ensure that the restaurants, hotels operations run efficiently and smoothly. They supervise the chefs and kitchen employees. Typically, they will order the food supplies, prepare the special menu recipes and maintain the full operation of the kitchen staff.
5. Housekeeper
Housekeepers are responsible for cleaning and maintaining the cleanliness of in and around a hotel. The duty of a hotel housekeepers may range from depending on the size of the room. Generally, he or she is tasked with sweeping, polishing the toilets, changing and making the beds, and cleaning the rooms and hallways.
Also read: Salaries in the United States