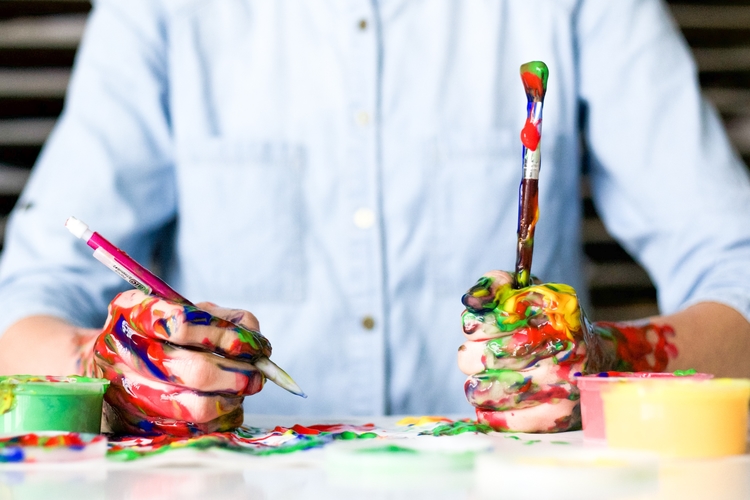 If you think creativity runs in your blood, then you've definitely arrived at the right place! The world of creative arts and design is not for the fainthearted, but for those who simply cannot live without adding something creative and new. Unlike most courses today, students in this field are especially appreciated for what many yearns for - imagination and always demonstrating ways of thinking outside of the box.
Enrolling in an art degree course of your choice provides you with the opportunity to develop the important skills you need in becoming a true artist. And of course, what better way to study in a course you love than in the USA? Start your colourful journey in arts here where there are some of the best quality fine arts and design programmes for every specialisation in the world. In many parts of the USA, there is an abundance of art programmes to choose from to feed to the ever-growing demands of the industry.
You don't have to worry about job availability too much as well because there are employers who are constantly looking for fresh talents as graphic designers and illustrators, animators, photographers and many more. There is a certain price tag to study here but it's worth every penny when you're studying at the very heart of the industry.
What is Creative Arts & Design About?
Art and design complement one another. However, in general, art is about putting your creativity, emotions, imagination and the right skills into creative works that speak of your ideas. In creative arts and design, visual art that includes painting, photography, sculpting, acting, producing music and others are some of the forms that other people can see and inspire from you. Being a student in this field doesn't just train you to become an artist but as an individual who can express yourself well and have an impact on others.
What about design and what does it mean? Imagine the layout of a magazine advertisement you've seen before or a favourite brand and its logo, these are all examples of design. Design refers to coming out with concepts through imagining and thinking before finally creating something new. Studying in programmes within creative arts and design will expose you to both theory and practical knowledge. Some of the skills you will pick up along the way include communication, comprehensive visual problem-solving skills, ethical understanding and all the other necessary skills to make you into a great artist.
What are the Majors in Creative Arts & Design?
As mentioned earlier, the field of creative arts and design is large and can range from different areas of artistic expertise. Some of the majors you can find in this field include:
Fine Art
Music
Dance
Cinematics and Photography
Performing Arts
Creative Writing
Digital Art
Textile and Fashion Designing
Animation
Industrial Design
Why Should You Study Creative Arts & Design in the USA?
Job Opportunites in the Palm of Your Hand
Art and design graduates generally have little complications in finding a job after graduating. There is a large range of career opportunities from different fields of expertise such as teaching, graphic designing, performing, animation and more. The more we lean towards a digital industry, the higher the need for creative minds to build effective and engaging content for clients. In fact, some students don't bother waiting to graduate to build their portfolio and are already earning their income through freelancing or commission whilst studying!
Many Study Subjects to Choose From
Art and Design is just like any other courses in university or college. You would learn both the practical and theoretical aspect of your studies, set with assignments, tests and examinations. However, what sets it aside from others is that as a student in this field, you get to study a different range of subjects outside of your course such as history, fashion and theatre that relates to your current course. The diversity of subjects allows you to stay engaged and feed your creativity to new ideas throughout your studies.
Also read:
What are Some of the Skills & Characteristcs Needed in Creative Arts & Design?
Creativity and Believing in Your Own Style
Having creativity is necessary especially if you want to express your ideas across to your audience. At the same time, you need to have a certain style in conveying your work that speaks a lot about you as the artist. If you're still searching for your own style, you will have plenty of time to learn and mature in the course of your choice.
Critical Thinking
Being an artist not only requires you to be creative but also able to think critically. To create stunning and impactful work, you need time to sit down and figure out how to come out with the end product that you have in mind. In this course, having patience and critical thinking that infuse different ideas and perspectives to your work are emphasised. The results, a well thought artwork!
Motivated and Willing to Take Risks
As an artist, there will be ups and downs in creating the best version of your work. The most genius of artists in this line of work have faced failures and criticisms time and time again. However, each result or feedback you receive can be your motivation to be better and this is important in achieving an artwork you can relate with your audience. Being willing to take risks means you are capable of learning from mistakes and getting back on track to reach your envisioned product.
Universities in the USA that Offer Creative Arts & Design
There are plenty of internationally recognised universities and colleges in the USA that cover courses within creative arts and design. Below are the top American institutions that have successfully been listed in the recent 2019 QS World University Rankings by Subject:
Parsons School of Design at The New School
Located in New York, Parsons School of Design is by far the only American art and design school that is established as a university. It accommodates five schools that cover both undergraduate and graduate programmes from many art disciplines, including an art college and performing arts school. Here, students are exposed to comprehensive training and cross-disciplinary inquiry that allows you to study in a wide range of courses such as business, media studies and social sciences.
Rhode Island School of Design (RISD)
RISD is one of the oldest local institutions that accommodates art and design programmes in the country. Currently, it offers many courses within the area of art and design such as photography, fine art, graphic designing, film/animation, architecture and more in both its bachelor's and master's degree programmes. RISD also offers scholarships to its students who require financial support and show potential academic performance.
Massachusetts Institute of Technology (MIT)
Boasting for its fourth place in the 2019 QS World University Rankings by Subject, approximately 50% of students at MIT consist of those from the available Arts programmes. At MIT, students are exposed to a culture that encourages creativity in experimenting with new ideas and creating innovation that crosses different disciplines. Furthermore, students are given opportunities to seek mentorship and exposure to professionals in marketing their ideas and work.
School of the Art Institute of Chicago
Established in Chicago, SAIC is a private art institution that specialises in fine arts programmes that are consistently ranked top in the country. These programmes cater to students in undergraduate, graduate and post-baccalaureate studies. Not only that, at SAIC, students have the opportunity to access the Art Institute of Chicago museum, SAIC own galleries and facilities on campus.
Pratt Institute
Ranked 10th in the 2019 QS World University Rankings by Subject and 7th in the States, the Pratt Institute is a reputable private institution that infuses art studio knowledge, theories and research to its students. Located in Brooklyn, the local scenery inspires its students to move towards innovation and entrepreneurship in their respective specialisation. Students are also assured of the quality of education here with the institution's record for producing renowned artists, designers and academic scholars.
Also read:
What are the Entry Requirements and Qualifications?
In the USA, each institution has a different set of requirements from its potential students and they include the kind of entry levels as well, including foundation studies, diploma, degree and postgraduate studies.
You also need to take into consideration of other requirements such as minimum entry scores, English language proficiency scores, subject prerequisites and many others. Nonetheless, the table below shows the general requirements you can refer to.
Foundation

A minimum of One A-Level or equivalent Level 3/EU/International qualifications, (i.e. International Baccalaureate Certificates)
Possesses education in subjects that include the English Language Art & Design
English proficiency: IELTS 6.5 (with minimum 6 for each component) or equivalent (CEFR Level B2)
Creative art portfolio, interviews and written statement Other related qualifications and experience may also be taken into consideration

Diploma

Must complete secondary school education with an overall grade of at least a B+ grade point
English proficiency: TOEFL (iBT) score of 90, with no less than 20 on each sub-score; or an IELTS score of 6.5, with no less than 6 on each band score (academic)

Bachelor's Degree

Must complete secondary school education with an overall grade of at least a B+ grade point
English Proficiency Requirements: TOEFL 75 (IBT)/ IELTS 6.0/ PTE Academic) score of 53
Creative art portfolio, interviews and written statement

Master's Degree

Must possess a bachelor's degree in a related course
Recommended undergraduate GPA of 3.0 or higher
English proficiency: TOEFL (iBT) score of 90, with no less than 20 on each sub-score; or an IELTS score of 6.5, with no less than 6 on each band score (academic)
How Long Will You be Studying in Creative Arts & Design?
The study duration you can expect in Creative Arts and Design courses in the US can vary. Below is an estimated duration for each study level:
| | |
| --- | --- |
| Foundation | 1 year |
| Diploma | 2 year |
| Bachelor's Degree | 3 years |
| Master's Degree | 1.5 - 2 years |
What are the Job Opportunites for You?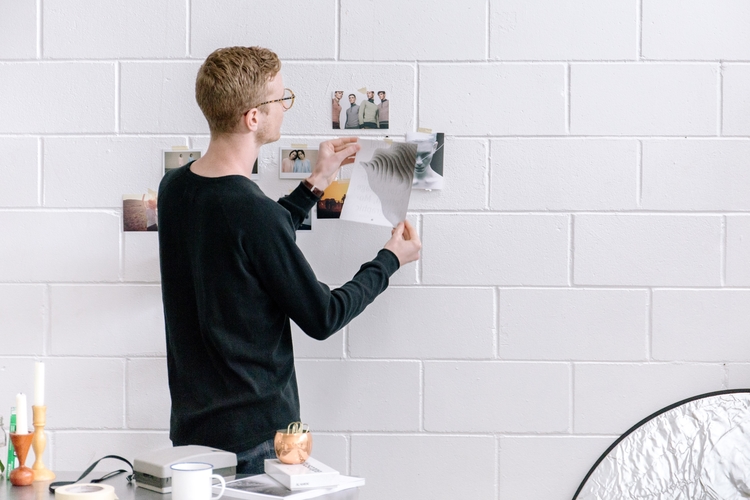 Graduates from Creative Arts & Design programmes generally have a wide range of employment choices in the industry. In fact, they are often found in areas such as media communications, marketing companies, education, product designing, entertainment and others. With a credible portfolio and determination, graduates have little to no difficulty in landing a full-time job, commission or freelance gig after completing their studies.
The job outlook for art and design graduates is bright, especially with how the need for creative and versatile employees continues to grow in the industry. Below are just some of the job titles that are in store for you in this field:
Actor/Actress
Dance Choreographer
Graphic Designer
Illustrator
Screenwriter
Photographer
Journalist
Art Administrator
Production Animator