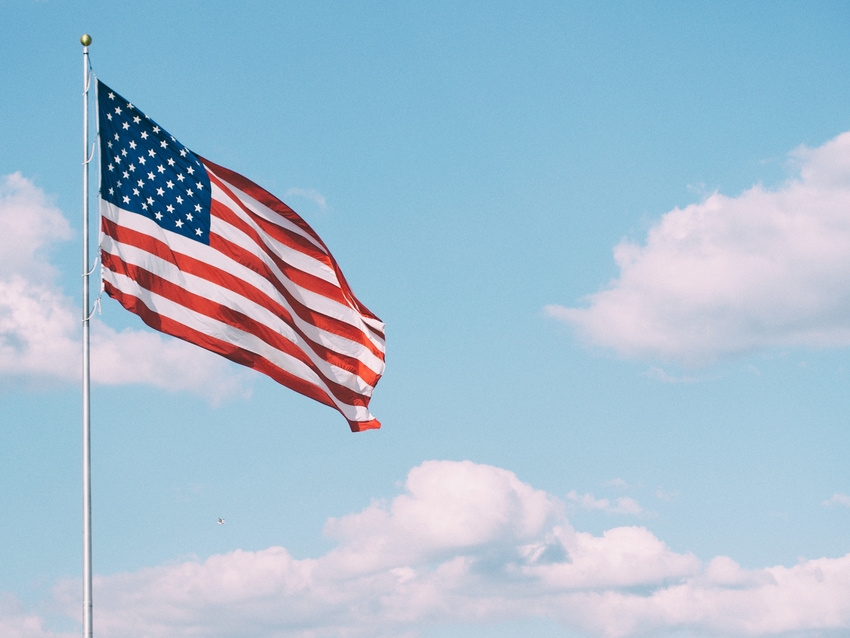 The United States is no short of business schools and institutions to choose from and it has a good reputation for being in the top ranking of business and management universities in the world.
With Business and Management being one of the most sought-after courses, there is no better destination to start your career than in the centre of all business works.
The guide below details why you should and where to study Business and Management in the United States.
What Business and Management course is all about?
Business and Management is a discipline committed to developing solutions for goods and services which includes planning, organizing and analyzing the different areas of business operations.
Business and Management course covers a wide range of field of study as follows:
Advertising
Public Administration
Entrepreneurship
International Business
Sales Management
Human Resources
Consulting
Event Planning and Hospitality
If you are unsure of which business area is perfect for you, you can choose to apply for a general business degree for a start.
What is the difference between Business and Management and Business Administration?
Business and Management and Business Administration carry little difference. Business and Management are more in the planning and organizing process. Business administration, on the other hand, is focused on day-to-day operations.
Why study Business and Management in the United States?
1. Business Friendly Environment
Despite the political climate in the country, it is still one of the strongest markets in the world. Depending on which state you are in, you will enjoy more investment opportunities with lower tax burdens. Texas has remained the number one choice with Indiana and Tennessee as a close second and third.
2. Booming Job Opportunities
Once you graduate, you will have the opportunity to find a job and settle down in the country permanently. However, you are on a time crunch of 60 days. International students as yourself, you will be to work up to 20 hours a week. However, it is good to note that you are not allowed to work off-campus in your first year. You will need to have an F-1 and M-1 visa to be able to work on campus.
Also read: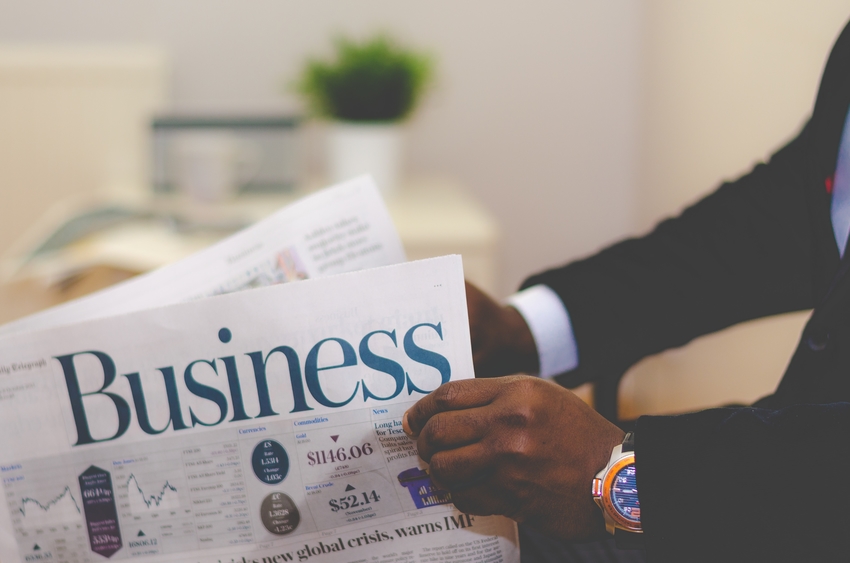 What type of skills best for a Business and Management in US Major?
1. You need to communicate effectively
You need to be able to communicate your ideas effectively. It means, having the ability to create an open line of communication with our staff and management. You need to be able to negotiate a good deal by choosing a good and effective action plan with different people from suppliers to customers.
During your bargain deal, you need to communicate your company's desired goals and find strong reasoning to support it.
2. You need to be a strong leader
Your success in the field of business relies on your leadership. It means knowing how to delegate tasks to different people and how to lead and manage small-scale to large scale projects. If you are in the higher up, you will need to oversee the performance of your group and mentor your younger colleagues to generate sales growth.
3. You have forward-thinking skills
In order to be on top in the field, you need to be strong and future-forward thinking. You need to be able to focus your energy not only on the daily operations but set priorities for future projects. A strong leader would be open and even encouraging of change in the organisation structure.
4. You keep abreast of latest news and developments
You will need to keep abreast of market trends and development in and related to your industry. You will need to know well of your consumer needs and demands and how to develop business ideas around them. These include knowing about the competitors' moves and how to set you apart in your strategy.
What are the entry requirements and qualifications?
In order for candidates to be eligible for consideration, they must possess these general entry requirements. Applicants are advised to refer to the educational and university institution of their choice for more details.
Admissions are usually based on GCE 'O-Level or any equivalent results. Candidates who speak English as a second language are required to provide English proficiency test scores as TOEFL, IELTS or SAT with a minimum grade of 6.
How much does the course cost?
The tuition fees for studying Business and Management vary across different institutions of one to another. These undergraduate programme fees are only an estimated amount. You can find more by searching for the respective university website of your choice.
On average, you will need to set aside about USD75,000 per year. These include your tuition fees, food and living expenses during your stay. As an international student, you will need to account for your travel expenses and your visa certifications.
| | |
| --- | --- |
| Programme | Estimated Fees |
| Bachelor's Degree | RM99,000 - 280,000 |
| Master's Degree | RM120,000 - 240,000 |
| PhD | RM117,000 - 199,000 |
How long does the course last?
Typically, it takes about three to five years to complete your undergraduate course whereas if you were to continue into your master program, it will take an additional one to three years.
| | |
| --- | --- |
| Course Level | Course Length |
| Undergraduate Courses | 3 -5 years |
| Postgraduate Courses | 1 -3 years |
Best Business and Management Universities in US
Here is a list of the top universities that offer aviation courses where you can pursue Business and Management in US.
1. Harvard University
Established in 1636, Harvard University is a private Ivy League University located in Cambridge, Massachusetts. Its student alumni are made up of 6,700 undergraduate students and 13,100 postgraduate students. Harvard Business School is consistently on top of other business schools in the world offering full-time MBA, doctorate and other related online programs.
2. Standford University
Founded in 1885, Stanford University is a private university in Stanford, California. It is known for its reputation for creating new companies and inventions. Its alumni have gathered more than $2.7 trillion in revenue yearly and have created about 5.4 million job opportunities as of 2011.
3. University of Pennsylvania
University of Pennsylvania or fairly known as Penn or UPenn is a private Ivy League institution founded before the declaration of independence. The MBA program under Wharton's Business School is ranked number one in the country according to Forbes and U.S. News& World Report. It has created the most billionaires in the United States.
4. Massachusetts Institute of Technology (MIT)
Massachusetts Institute of Technology (MIT) ranks as the 3rd Best Business Schools. The school programme is one of the most selective in the world. Its faculty is guided with Nobel laureates, John Bates Clark Medal winners and industry leaders. Its programme is specially designed with Action Labs letting its students try their hands on real-life problems of existing companies in the world.
5. University of California, Berkeley (UCB)
University of California, Berkeley, or UC Berkeley or Cal, is a public university located in Berkeley, California. It is founded in 1868 and its alumni have grown to house over 40,000 students in 350 over undergraduate and postgraduate programmes. UC Berkeley is one of the universities to produce leading companies and entrepreneurs as Apple, Mozilla, Intel amongst many.
Careers in Business and Management
Business and Management has broad career opportunities. Below is a list of career field you can embark on with your architecture degree and qualifications.
1. Business Analyst
Business Analysts help small and big corporations achieve their business goals effectively and efficiently into new products, services and profits. Their job description could be primarily related to IT projects however, they can be involved in areas such as finance, marketing, accounting or operations.
They find a cost-effective way to work around the requirements of a project and program and communicate it in a way that is clear to the stakeholders and or partners.
2. Marketing Manager
Marketing Manager Professional makes use of data analytics as industry trends and demands to create a strategy around marketing a product or service. They often work with sales engineers and advertising firms to make sure they have the right strategy in mind.
They would oversee and review their marketing strategy to make sure it is up to quality for its material purpose. They would prepare a budget estimate around the marketing campaign and sent it out for approval to their clients.
3. Sales Manager
Sales Managers are responsible for leading and guiding the sales team. They would set a sales plan for an organisation that goes into the goals and quotas needed to be reached for a certain period of time. They would direct and mentor the members of his or her sales team. It means, determining the sales potential and advising them on how to improve their sales performance.
4. Stockbroker
Stockbrokers are agents or an agency that helps clients buy or sell orders for stocks and securities. They offer advice on the best prices and handle the transactions. Stockbrokers receive commissions for their services in a flat fee or a percentage of the trade transaction.
5. Auditor
An auditor is a professional that prepares and examines financial statements. They make sure that the financial records are presented accurately and fairly. An independent auditor would gather sufficient evidence and compares the materials in accordance with relevant requirements to form an opinion.
Also read: Salaries in the United States