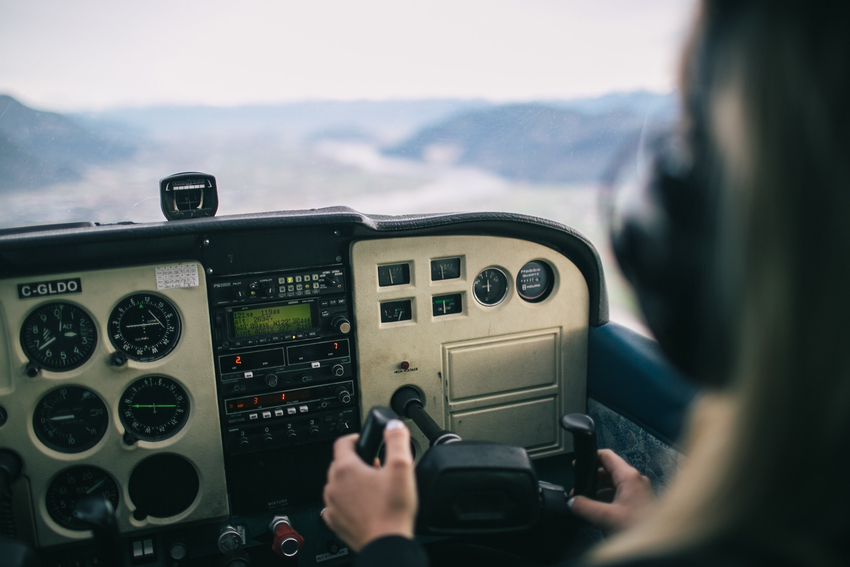 Head in the clouds? Many students are flocking to undertake an Aviation Degree to scale the skies. With global investments for aviation experts, there is no better place to begin your aviation career than in the United States.
There is a wide range of subjects in the aviation industry and you can choose which areas you would want to focus on one whether it be a commercial pilot or an air traffic controller. Whatever it may be, there are study pathways and opportunities to delve into.
So, you are considering to study Aviation?
The guide below details why you should and where to study Aviation in the United States.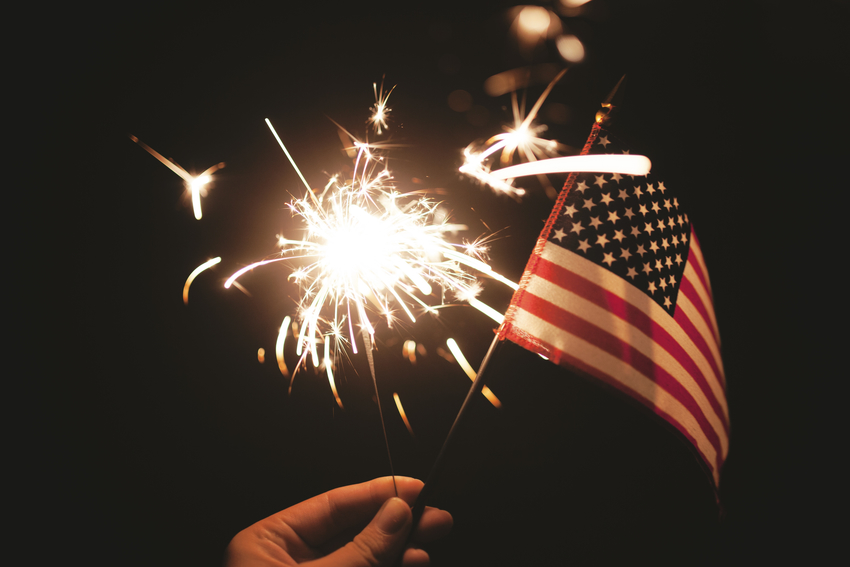 Why study Aviation in US?
1. Industry Leader
The aerospace industry is one of the largest globally and offers a good opportunity for any aspiring workers in the field. A report by SelectUSA.gov states that the industry directly employs about 509,000 people in its national front and supports about 700,000 job opportunities in the related field.
It is supported by the Federal Aviation Administration's (FAA) "gold standard" of aviation safety worldwide. You will be working with top tier machinery and top leaders to advance your career.
2. Quality of Life
The United States has maintained its ranking of #17 in the Quality of Life. Despite the political turmoil in the country, it is still the world's dominant power in the course of the future of the global landscape. Depending on which state you side in, the quality of life can be different. You can pick and choose which state suits you the best in education, healthcare and community quality.
3. Work Opportunities
International and regional students are drawn to the career opportunities in the United States. Depending on what type of visa, you will have an opportunity to work whilst studying. Albeit it is limited, you can generally work for up to 20 hours a week.
However, you are not allowed to work off-campus during your first year. After your graduation year, you are able to stay longer in the country to search for work and permanent residency.
What type of skills best for an Aviation major in US?
1. You have a strong background in Mathematics and Sciences
You need not be Incredibly good at maths and sciences to be working in Aviation. However, you do need to have at least an understanding of it. It will help you work out calculations of different mathematical questions without the need to grab a calculator.
During your flight training, you would need to pass 14 theoretical subjects including the Principles of Flight, Mass and Balance, General Navigation and Flight Planning and Monitoring amongst many.
2. You are a team player
When you are working in aviation, you are required to be working in a team. Whether it be to handle customers or baggage, you need to know how to work with people from different departments to make sure everything runs smoothly. These means, being open to different types of personalities and the different way of how people work.
3. You have strong attention to detail
People who work in aviation are more often than not encounter different issues at work. You need to have a strong ability to solve problems when working or maintaining an aircraft. You must be able to spot and anticipate problems and being quick on your feet to work out a solution for it.
4. You need to have people skills
Good customer service is an important aspect of aviation. In some departments, you are working directly with customers. For instance, flight attendants interact with passengers on flights while boarding the plane or serving food and drinks. You would need to be patient and understanding of the demands of other people.
5. You need to have good time management
In this scope of work, you are required to work irregular hours. Some flights are all throughout the day and night. You may need to live close to the air terminal in case you are called to work for an emergency. It may keep you away from loved ones.
Also read:
What are the entry requirements and qualifications?
In order for candidates to be eligible for consideration, they must possess these general entry requirements. Applicants are advised to refer to the educational and university institution of their choice for more details.
Admissions are usually based on GCE O-Level or any equivalent results. Candidates who speak English as a second language are required to provide English proficiency test scores as TOEFL, IELTS or SAT with a minimum grade of 6.
Applicants must fit a certain standard of vision and hearing. It is provided that you do not have any or uncontrolled epilepsy, hearing and vision impairment.
How much does the course cost?
The cost of studying Aviation varies across different institutions of one to another. These undergraduate programme fees are only an estimated amount. You can find more by searching up in the respective university website of your choice.
On average, you will need to set aside about USD75,000 per year. These include your tuition fees, food and living expenses during your stay. As an international student, you will need to account for your travel expenses and your visa certifications.
| | |
| --- | --- |
| Programme | Estimated Fees |
| Bachelor's Degree | USD75,000 |
How long does the course last?
In order to figure out how much time it takes for you to complete your studies, it will depend on which aviation course that you choose. You may need to add in some hands-on courses and training. Typically, it takes about three to five years in order to be a practitioner in the aviation industry.
| | |
| --- | --- |
| Programme | Course Duration |
| Bachelor's Degree | 3 - 5 years |
Careers in Aviation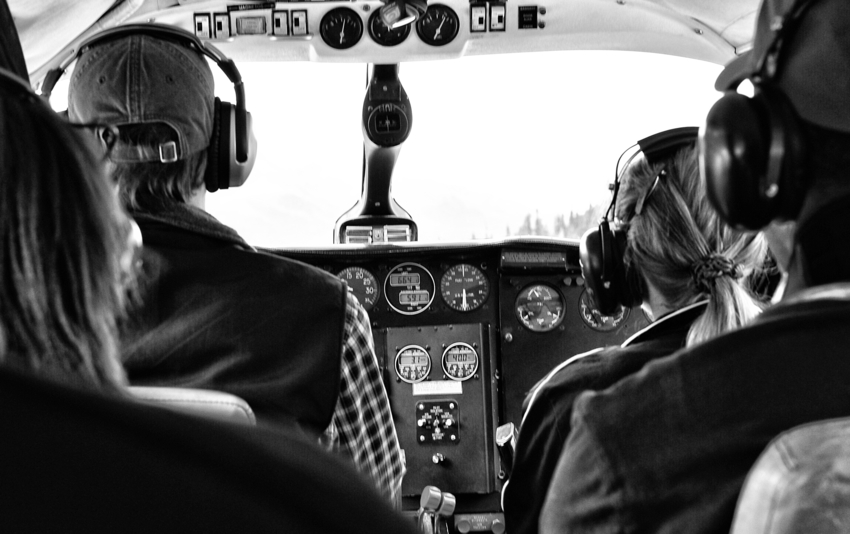 Aviation has broad career opportunities. Below is a list of career field you can embark on with your architecture degree and qualifications.
1. Airline Pilot
An aeroplane pilot is a person aboard the aircraft who is ultimately responsible for the operation and safety during the flight. In case of an in-flight emergency, has the final authority or say to deviate from any rule for the interests of the safety of the passengers.
2. Airport Operations Manager
Airport Operations Manager is responsible for supervising the operations in the airport run smoothly. The one who holds this role administers the security and regulations in the vicinity.
3. Aircraft Manufacturing Engineer
Aircraft Manufacturing Engineer is responsible for developing different types of manufacturing systems and maintenance programs for an aircraft. Some of them are responsible to lead and oversee a team of engineers on the job.
4. Aircraft Technician
Aircraft Technician inspects the aircraft to make sure it is in tip-top condition on a regular basis. They are responsible for fixing any listed problem given by the pilot or crew member.
5. Air Traffic Controller
Air Traffic Controller help planes navigate through the runway and up in the sky. They make use of technology to follow the air traffic and it is their responsibility to help direct and coordinate the traffic to which when each flight will take off or land safely.
Air traffic controller communicates with the pilots when they can take off or if there are any issues with the weather or on the ground, they would get assistance from the airport personnel.
Also read: Salaries in the United States
Best Aviation Schools in the United States
Here is a list of the best universities where you can pursue Aviation studies in the US:
1. Arizona State University (ASU)
Arizona State University (ASU) is one of the largest public universities in the United States. It has over five campuses across the Phoenix metropolitan area and learning centres in Arizona. It enrols about 66,000 undergraduate students and more than 12,000 postgraduate students.
2. Bowling Green State University (BGSU)
Bowling Green State University (BGSU) is a public university situated in Bowling Green, Ohio. It is nationally recognised programs and research facilities in different departments of study.
3. Bridgewater State University
Bridgewater State University is the biggest public university in Bridgewater, Massachusetts. It was founded in 1840, making it the oldest educational institution in the area.
4. Delaware State University
Founded in 1891, Delaware State University is a public institution offering a university-based flight school. Its aviation program is approved by the Delaware Education Department for Veterans Flight Training, It has over 4,208 undergraduate students studying in its 400 acres campus.
5. Florida State University at Jacksonville
Florida State University at Jacksonville is a state college in Jacksonville, Florida. It has scaled up to eight spots to 18thnational public universities for US News & World Report rankings.
6. San Jose State University (SJSU)
San Jose State University (SJSU) is a public university situated in San Jose, California. It is one of the oldest public institutions in the west coast and it is the founder of the California State University (CSU) system. Its former student is one of the most diverse populations with Asian and international student enrolling every year.
7. Ohio State University (OSU)
Founded in 1870, Ohio State University (OSU), often called as Ohio State, is one of the largest public research university in Columbia, Ohio.