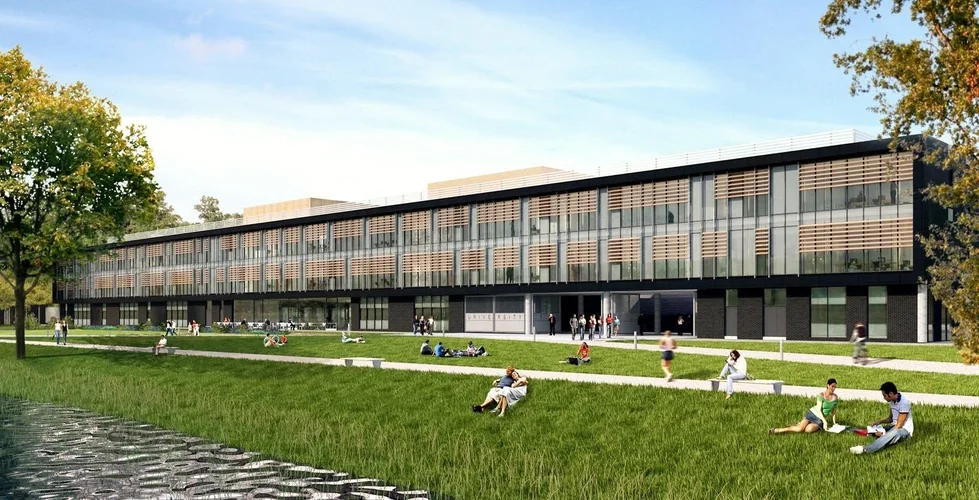 University of The West of Scotland
United Kingdom
Statistics

| | | |
| --- | --- | --- |
| | 10 | Undergraduate programs |
| | 0 | Postgraduate programs |
Overview
Statistics

| | |
| --- | --- |
| Institution type | Private |
| Year established | Data not available |
| Campus setting | Data not available |
| Student population | Large (More than 10,000) |
| foreign students | 6% |
| Nationalities | Data not available |
About University of The West of Scotland
The University of Paisley and Bell College merged in 2007 to become the University of the West of Scotland (UWS), it is the largest modern university in Scotland, with its four campuses in Ayr, Dumfries, Hamilton, and Paisley, the university aims to provide high quality, relevant, and vocational focus higher education. UWS offers a broad range of academic courses in Certificate, Diploma, Bachelor degrees, Postgraduate Diplomas, Masters and research degrees, as well as Doctoral degrees over its eight academic schools: Business School, School of Computing, School of Creative & Cultural Industries, School of Education, School of Engineering, School of Health, Nursing & Midwifery, School of Social Sciences, and School of Science.
Admissions
Intakes
Admissions Statistics

| | |
| --- | --- |
| IELTS | Data not available |
| TOEFL | Data not available |
For admission requirements and intakes for each individual course/programme please refer to course details.
Tuition and application fees
Estimated tuition fees as reported by the institution.
Tuition and Application Statistics

| | |
| --- | --- |
| Application fee (local students) | Data not available |
| Application fee (foreign students) | Data not available |
| Student visa fee (foreign students) | Data not available |
Living cost
Data not available
Average living cost in United Kingdom
The amount is indicated taking into account the average cost of food, accommodation, etc in United Kingdom for 2023
Costs Statistics

| | |
| --- | --- |
| Food | Data not available |
| Accommodation | Data not available |
| Others | Data not available |
Accommodation
A great way to meet new people, make new friends, and gain some independence. Whether you choose a modern en-suite or studio flat at our recently opened Ayr Campus, or take advantage of the new £13.2million student accommodation which opened at Paisley in September 2012 or simply want to be at the heart of campus life in Hamilton, there's never been a better time to stay in our student residences. With accommodation starting from just £82 per week, UWS accommodation is an affordable choice.
All of our accommodation is self-catered and cooking facilities are provided. You can apply for accommodation when you have received an offer of a place to study. Priority for places is normally given to first year students who live more than 40 miles from the campus towns or more than an hour's travelling time away. We also provide listings and advice on private accommodation in Ayr, Dumfries, Hamilton and Paisley. The Residence Team provide all students with a bedding pack containing duvet, duvet cover, pillows, pillow slips and fitted sheet. We will also provide a crockery starter pack (1 place dinner setting plus tumbler, coffee mug and tea towel). 
Campus Accommodation Options:
Ayr

Stunning, accommodation just a few minutes from the main campus building.

Dumfries
Hamilton

Affordable accommodation close to classes, the library, leisure club, students' union and the Canteen.

Paisley

Our £13.2 million Paisley Campus student residence opened in September 2012
Campus
Paisley Campus
On-campus residence halls are provided
Industry-standard engineering and design facilities
Students' union features cybercafé, games area, mini bar, coffee shop, and events space
Library with reading rooms and internet access
Sports facilities such as gymnasium, football court, rugby and hockey pitches, and etc.
It is only few minutes' walk from Paisley Gilmour Street train station
Ayr Campus
Residence halls are only a few minutes from the main campus building
A library houses range of resources and facilities, including PCs
Students' Union features games room, a bar/diner, student shop and events area
Providing studios, suites, and laboratories
Glasgow Prestwick International Airport is only 5 miles from the campus
Hamilton Campus
A library equipped with open-access IT facilities
Catering facilities are provided, including a coffee bar and two student dining rooms
Self-catering halls of residence
Sports facilities with a fitness studio and games hall
Dumfries Campus
Accomodation is provided
A library features over 40,000 books, PCs, and wireless IT facilities
It is easily accessible by foot, car or bus from the town centre
Catering services such as Coffee Bar, Frescos Sandwich Bar, and the Aston Hotel
The west coast is home to some of the wildlife and natural scenery, providing a great outdoor venue. The city is filled with cafes and bars, music venues, and international cuisine. The nearest airports are the Glasgow International Airport and the Glasgow Prestwick Airport. 
Student population
Large (More than 10,000)
Total population
Student Statistics

| | |
| --- | --- |
| Undergraduate students | Data not available |
| Postgraduate students | Data not available |
| foreign students | Data not available |