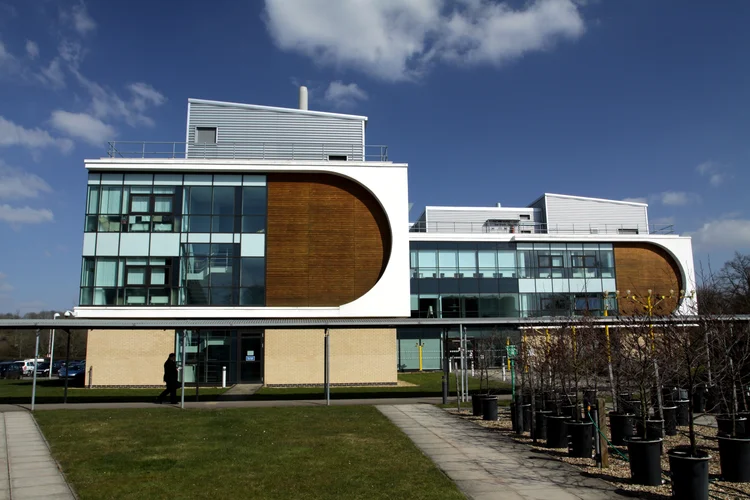 The Open University
United Kingdom
Statistics

| | | |
| --- | --- | --- |
| | 7 | Undergraduate programs |
| | 3 | Postgraduate programs |
Overview
Statistics

| | |
| --- | --- |
| Institution type | Public |
| Year established | Data not available |
| Campus setting | Data not available |
| Student population | Data not available |
| foreign students | Data not available |
| Nationalities | Data not available |
About The Open University
The Open University (OU) promotes educational opportunity and social justice by providing high-quality university education to all who wish to realise their ambitions and fulfill their potential.
Through academic research, pedagogic innovation and collaborative partnership we seek to be a world leader in the design, content and delivery of supported open learning.
The OU was founded to open up higher education to all, regardless of their circumstances or where they live. We have students of all ages and backgrounds: school students wanting experience of university-level study, school leavers who choose to begin their careers while they study for a degree, people wanting to develop or update their skills, or change career entirely, and retired people wanting to explore new interests and keep mentally active.
Admissions
Intakes
Admissions Statistics

| | |
| --- | --- |
| IELTS | Data not available |
| TOEFL | Data not available |
For admission requirements and intakes for each individual course/programme please refer to course details.
Tuition and application fees
Estimated tuition fees as reported by the institution.
Tuition and Application Statistics

| | |
| --- | --- |
| Application fee (local students) | Data not available |
| Application fee (foreign students) | Data not available |
| Student visa fee (foreign students) | Data not available |
Living cost
Data not available
Average living cost in United Kingdom
The amount is indicated taking into account the average cost of food, accommodation, etc in United Kingdom for 2023
Costs Statistics

| | |
| --- | --- |
| Food | Data not available |
| Accommodation | Data not available |
| Others | Data not available |
Campus
Faculties available:
Faculty of Arts - Recently, The Arts Faculty was rated by a Times Higher Education survey as one of the best 100 institutions in the world for the study of the arts.
The Open University Business School - The Business School was recently ranked in the top third of Business Schools and Departments of Management for research outputs. It is the world's largest MBA provider and offers triple accreditation for this programme, one of very few to do so.
Faculty of Education and Language Studies - The Faculty of Education and Language Studies is an innovative and exciting place to study. Staff are at the forefront of curriculum, research and pedagogic development, and work with a range of collaborative partners worldwide.
Faculty of Health & Social Care - The Faculty of Health & Social Care has a thriving research community. Sixty per cent of its research has been judged to be world-class or internationally excellent (under Social Work, Social Policy and Administration), placing the faculty in the top third of UK and Irish universities.
Open University Law School - The Open University Law School has over 6,000 students in the UK, the Republic of Ireland, continental Europe and elsewhere in the world. Its LLB is the most popular taught undergraduate law degree in the UK.
Faculty of Mathematics, Computing and Technology - This Faculty is home to the departments of Computing and Communications, Engineering and Innovation, and Mathematics and Statistics. The Open University is the UK's largest provider of higher education teaching in mathematics and statistics, with around 15,000 students studying at any one time.
Faculty of Science - As with all Open University faculties, here you'll benefit from the highest quality teaching. The Faculty of Science is also actively involved in international research programmes ranging across the biological sciences, chemistry, Earth sciences, environmental science, and physics and astronomy.
Faculty of Social Sciences - This faculty is home to six departments: Economics, Geography, Politics and International Studies, Psychology, Social Policy, and Criminology and Sociology. The faculty has a superb reputation and its research was recently ranked as being world class or internationally excellent.
Student population
Data not available
Total population
Student Statistics

| | |
| --- | --- |
| Undergraduate students | Data not available |
| Postgraduate students | Data not available |
| foreign students | Data not available |