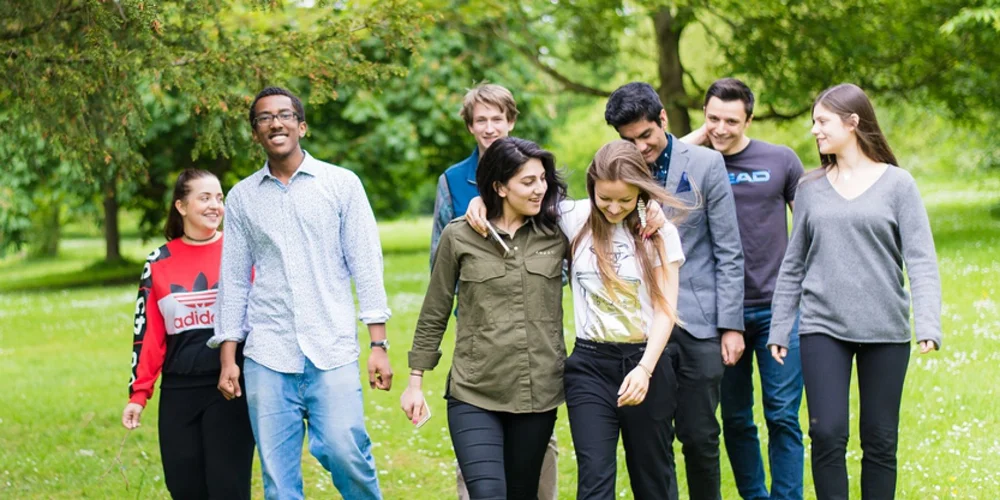 Oxford International College
Oxford, England, United Kingdom
Statistics

| | | |
| --- | --- | --- |
| | 1 | Undergraduate programs |
| | 0 | Postgraduate programs |
Overview
Statistics

| | |
| --- | --- |
| Institution type | Private |
| Year established | Data not available |
| Campus setting | Urban |
| Student population | Large (More than 10,000) |
| foreign students | Data not available |
| Nationalities | Data not available |
About Oxford International College
Oxford International College is a private tutorial college that offers 2-years A-Level Programme to students between aged 16 to 21 for entry into the best British and International Universities. The school is located in the heart of Oxford and becomes a top ranking school as well. Founded in 2002 by a group of experienced educationists, the school cooperated with Cardiff University two to three years ago and now they go in separate ways again.
Besides, Oxford International College prepares students for entry into British universities and other higher education institutions. Small group tuition and one-to-one study allow our students to choose their subjects with great flexibility. Oxford International College offers truly bespoke courses for A-level and GCSE, including two-year and fast track programmes, retakes and intensive revision programmes for exam preparation in the school holidays.
The A-Level programme of Oxford International College combines academic excellence with a passion for personal development, providing students with the best possible preparation for university, their future career and the rest of their life. Oxford International College is here to help students to become independent and motivated learners and successfully gain entry to the best British and international universities. Moreover, Oxford International College aims to help students gain the qualifications, skills and qualities that will not only ensure a successful and fulfilling career but also help them to make a positive impact on the world around them.
Admissions
Intakes
Admissions Statistics

| | |
| --- | --- |
| IELTS | Data not available |
| TOEFL | Data not available |
For admission requirements and intakes for each individual course/programme please refer to course details.
Tuition and application fees
Estimated tuition fees as reported by the institution.
Tuition and Application Statistics

| | |
| --- | --- |
| Application fee (local students) | Data not available |
| Application fee (foreign students) | Data not available |
| Student visa fee (foreign students) | Data not available |
Living cost
Data not available
Average living cost in United Kingdom
The amount is indicated taking into account the average cost of food, accommodation, etc in United Kingdom for 2023
Costs Statistics

| | |
| --- | --- |
| Food | Data not available |
| Accommodation | Data not available |
| Others | Data not available |
Accommodation
Our Hall of Residence
Students over the age of 16 reside at Wavy Gate, a purpose-built Hall of Residence. Comprised of 93 spacious single rooms and studios, Wavy Gate provides modern, gated accommodation close to the city centre and within 7 minutes walk of all teaching facilities. Rooms are grouped together into flats of six with a shared kitchen and communal room. Boys and girls are accommodated separately.
The Student Services Manager and our residential House Parent and Wardens are always at hand to assist students with all aspects of the accommodation. The presence of night-time security staff ensures that the premises are monitored 24 hours a day.
Students live at the Hall of Residence during term time, half terms and the work experience week at Easter. If a student wishes to leave College during term time, an 'Exeat Form' must be submitted with 48 hours' notice. The college will seek permission from parents before a leave of absence is authorized.
Included in the boarding package are:
All meals at the College dining hall
Gym membership
Super-fast wifi internet access
Laundry facilities
Bike storage
Common room with a large TV
Cleaning of communal spaces
Students receive a moving-in pack with bedding and the cooking utensils needed for preparing simple meals - students may wish to bring anything extra they may need, including their favorite recipes.
Homestay Family Accommodation
Students under the age of 16 will stay with one of our Homestay Families. Students are carefully matched with a suitable host and the College maintains a close relationship with all our homestay families throughout the year, ensuring a clean, safe, and happy environment. The accommodation is typically within easy reach of the College (usually a short bus ride away) and, just like home, there will be house rules for the students. The Student Services Manager makes frequent visits and telephone calls to the hosts to ensure that a good rapport is established and that any issues are dealt with quickly.
The homestay accommodation package includes:
Single room occupancy
Wifi internet access
Weekly laundry
Breakfast and dinner
Clean bed linen, provided once a week
Student Welfare and Extra-curricular Activities
The Oxford International College take a direct and active interest in the needs and the well-being of each individual student. The Student Services Manager is on hand at all times and each student has regular meetings with the Principal and the academic team, the House Parent and the Student Services Manager.
Sport and Physical Fitness
Students who are 16 or above become members of the Oxford University Sports Centre. The centre is close to the Hall of Residence and offers a 25m swimming pool, gym, grass football pitch, tennis and squash courts, bouldering wall, athletic track and more. The College offers a large number of clubs including basketball, football and badminton.
Enrichment and Extra-Curricular Activities
The Oxford International College offer opportunities to help students learn personal skills and develop attributes that will help them to transition into university life and beyond, such as learning to be confident and perform at their best, coping under pressure and tackling exam anxiety.
Clubs and Societies
Students are strongly encouraged to create their own clubs within the College if they have a hobby/interest they would like to share with the rest of the school. Regular clubs and societies include for example: debating society, musical appreciation, documentary society, a cookery club and a charity club.
Campus
The campus of Oxford International College has located just a short walk from Oxford city centre, and one hour from London. The modern college premises occupy a prestigious corner site at the foot of Headington Hill and overlooking South Park. Oxford International College is in one of the first buildings you will see as you enter the city from Headington. The College attracts students from all over the world and has become a vibrant community of international students and staff, the majority of whom live in the nearby hall of residence.
Besides, there are many good choices of restaurants and bistros for serving lunches and dinners, just footsteps away from the college. On the Cowley Road near the Hall of Residence, there are a large number of lively food outlets frequented by students. Famous places for fine dining include the Quod Brasserie and the Malmaison at the Old Castle.
Whether or not you regard Oxford as a good place to shop will depend on what you like looking for. If you are hoping for fashionable designer shops then you will probably be a little disappointed. However, if you want bookshops then Oxford is one of the best places to be! Blackwell's Oxford is one of Europe's largest bookshops and has an extraordinary range of books with a strong academic bias. The Covered Market also has a fascinating collection of shops and market stalls worth a visit.
Student population
Large (More than 10,000)
Total population
Student Statistics

| | |
| --- | --- |
| Undergraduate students | Data not available |
| Postgraduate students | Data not available |
| foreign students | Data not available |