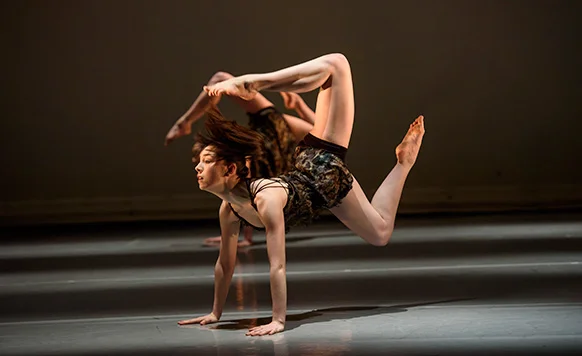 Conservatoire for Dance and Drama
United Kingdom
Statistics

| | | |
| --- | --- | --- |
| | 10 | Undergraduate programs |
| | 0 | Postgraduate programs |
Overview
Statistics

| | |
| --- | --- |
| Institution type | Private |
| Year established | Data not available |
| Campus setting | Data not available |
| Student population | Data not available |
| foreign students | Data not available |
| Nationalities | Data not available |
About Conservatoire for Dance and Drama
The Conservatoire comprises eight specialist schools delivering world-leading education and vocational training in the performing arts. We train the performing artists and production professionals of the future: actors, circus artists, dancers, stage managers, technical theatre practitioners, choreographers and directors.
The Conservatoire schools exist to train young artists who will match the world's best and on entering their professions, shape the future of dance, drama and circus arts.
The Conservatoire schools are small, specialist and vocational training institutions with international reputations for high quality delivery in their respective fields. Each school has a different but complementary approach to training a new generation of artists. The Conservatoire enables the eight schools to work together, whilst celebrating the diverse ethos and cultures of the individual schools, some of which have more than a century of experience in training students.
Admissions
Intakes
Admissions Statistics

| | |
| --- | --- |
| IELTS | Data not available |
| TOEFL | Data not available |
For admission requirements and intakes for each individual course/programme please refer to course details.
Tuition and application fees
Estimated tuition fees as reported by the institution.
Tuition and Application Statistics

| | |
| --- | --- |
| Application fee (local students) | Data not available |
| Application fee (foreign students) | Data not available |
| Student visa fee (foreign students) | Data not available |
Living cost
Data not available
Average living cost in United Kingdom
The amount is indicated taking into account the average cost of food, accommodation, etc in United Kingdom for 2023
Costs Statistics

| | |
| --- | --- |
| Food | Data not available |
| Accommodation | Data not available |
| Others | Data not available |
Accommodation
Conservatoire for Dance and Drama does not own any halls of residence. Affiliate schools provide support in finding accommodation to new and existing students. Across the eight affiliates, there are dedicated accommodation support officers, comprehensive guidelines and handbooks, and links to external student accommodation networks. For students in London this includes: www.studenthousing.lon.ac.uk and, for students in Leeds: www.unipol.leeds.ac.uk
Campus
The Conservatoire schools have strong traditions of providing student care and support services and commit considerable resources to this purpose. Many students who are embarking on a course will be living away from home or abroad for the first time and may face a number of challenges during their training. We aim to provide the necessary services to help all students overcome these and ensure that the highest level of individual care is offered.
Services provided to students by the Conservatoire schools may include:
medical support – access to GPs, specialists, physiotherapists, osteopaths, rheumatologists, laryngologists, often paid for by the schools
counselling – students can arrange to speak in confidence to a counsellor
housing – advice and support in finding suitable accommodation
learning support – support and assessment for dyslexic students and support for students whose second language is English
finance planning support – assistance with budgeting skills and financial management
If you would like specific information about the support that each of the schools provides, please contact the relevant school directly.
The Conservatoire libraries offer a rich range of print, audio-visual and electronic resources.  Between them the libraries hold some of the most comprehensive specialist collections in the fields of circus, dance and drama in the country, providing their students and staff with a wonderful range of resources.  Alongside the specialist collections a number of the Conservatoire school libraries offer students and staff a range of additional services including IT facilities, online media archives and access to other HE libraries across the country.
Central School of Ballet, LCDS, NSCD and Rambert School of Ballet & Contemporary Dance are members of theSCONUL Access scheme which allows university library users to borrow or use books and journals at other libraries which belong to the scheme, the scheme covers most of the university libraries in the UK and Ireland.  In addition to their individual collections the Conservatoire libraries collectively provide access to a number of full text online databases via the OpenAthens platform: Drama Online, the International Index to Performing Arts (IIPA), the International Bibliography of Theatre & Dance (IBTD), Digital Theatre Plus, Dance in Video I & II, and Theatre in Video.
The Conservatoire's schools are based in London, Bristol and Leeds. LCDS, RADA, LAMDA, Circus Space and Central School of Ballet are located in central London, with Rambert School of Ballet and Contemporary Dance based just outside London in Twickenham. The Northern School of Contemporary Dance is in Leeds, and the Bristol Old Vic Theatre School is based in the Clifton area of Bristol.
Student population
Data not available
Total population
Student Statistics

| | |
| --- | --- |
| Undergraduate students | Data not available |
| Postgraduate students | Data not available |
| foreign students | Data not available |