Law is a challenging and highly-valued field of study and it is definitely worth attending for. There are numerous job opportunities available for law graduates ranging from being a lawyer to a media editor. Plenty of companies have their own functioning lawyers to carry out important procedures. If you are interested in pursuing a law degree abroad, then the United Kingdom can be a good option for you!
Why study in UK?
Top English Speaking Country
UK is the country which officially speaks English as their first language. This is particularly convenient for international students as there are no language barrier.
World class reputation
UK colleges and universities are globally recognised and valued. This adds weight to your resume. If you want your future employers to value yourself with respect and gratitude, getting a UK degree will assist it.
Outstanding curriculum
UK programs expose you to a variety of real-life situations. It is made to be flexible to cater and encourage students to understand the subject better.
Top-notch professionals
UK institutes have produced notable amount of high quality professionals around the world. Some of the best professionals have received their higher education from top universities in the UK.
High quality educators
The lecturers in the UK institutes are highly experienced and trained. Students from all around the world receive better quality education during their lesson.
What are the specialisations in Law?
In Law, there are a number of major fields that students can further into. Some of the jobs in the field that could interest you are listed below.
Maritime law
Maritime Law regulates economic transactions and property disputes involving marine trade, sailors and other land based activities related to sea.
Bankruptcy law
Bankruptcy law applies to the insolvency problems of individuals as well as organisations.
Corporate law
Corporate Law involves the formation, dissolution and all other legal administration aspects of corporations. Some of the duties of a corporate lawyer involves mergers and acquisitions.
Criminal law
Criminal Law focuses on behaviours that are sanctioned under criminal code and defined as illegal. Both prosecutors and defends lawyers deal with issues of individual liberty, basic rights and responsibilities.
What are the skills needed in this field?
Furthering into this field one needs a number of skills to qualify. The field of law requires specific skills that you might have already possess.
Good communication skills
If you are friendly in nature and have good communication skills you are almost for this field. As you will be interacting with people, it will be crucial to be able to communicate and interact confidently with others.
Analytical skills
A part of being a law graduate is to be able to draw a conclusion based on the findings. You should be able to question yourself and to be analytical, analysing information, evaluate and draw a conclusion.
How long will I study in this programme?
The study duration could vary from one institute to another. However, as a general estimate, we have compiled a general estimate of the duration according to the study levels and qualifications.
| | |
| --- | --- |
| Study Level | Duration |
| Foundation/A levels | 1 year |
| Diploma | 2 years |
| Undergraduate Degree | 4 years |
| Master's Degree/PhD | 1 - 4 years |
What are the entry requirements and qualifications?
To successfully get admission into a UK degree or pathway programme, students must meet the minimum academic and entry level English language requirements.
However, requirements could vary according to institutions. We advise you to refer to the institutions directly for more details.
Foundations/A levels in Law
SPM with minimum 5 passes
Pass 4 relevant subjects in STPM, including English
Bachelor's Degree in Law
Completed any relevant Degree or any equivalent International Degree with minimum CGPA 2.5, completed Master's Degree and/or PhD from a recognised UK Institute or any equal International Institute.
English language requirements
TOEFL score 55
IELTS score of 5.5 (no bands below 5.0)
Kaplan iBT 61
Pearson Test of English (PTE) 53
How much are the average tuition fees?
The average tuition fees for Law can vary from one institute to another according to different levels and qualifications. Below are the average estimated tuition fees:
| | |
| --- | --- |
| Programme | Estimated Fees |
| Foundation/A levels | RM15,000 - RM30,000 |
| Bachelor's Degree | RM65,000 - RM150,000 |
| Master's Degree, PhD | RM75,000 - RM115,000 |
What are the job opportunities in Law?
There are a number of job possibilities for the law major. The right job will be dependent on your personal skills, preference and personality.
Here are the career choices available for law major:
| | |
| --- | --- |
| Career | Estimated Monthly Income |
| Advocate | RM4,400 |
| Solicitor | RM3,900 |
| Barrister | RM3,100 |
| Law journalist | RM3,400 |
| Law academic | RM4,900 |
Top universities in UK that offer Law programmes
The UK remains the top favourite country for many international students to further their higher education. In addition, Law has been on-trend in UK and on high demand worldwide. For those who are interested to pursue Law in the UK, below are some of the notable institutions that offer the course and are also ranked the best in the World Ranking.
Related posts: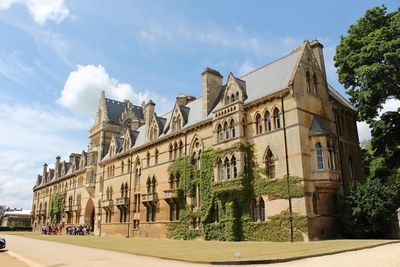 The University of Oxford is the oldest university in the UK and the world's second surviving university. It is ranked number 1 for life sciences, physical sciences, social sciences and arts and humanities.
The University of Cambridge is the second oldest university in the UK and it's the public research institution. It also proudly holds the record of producing 92 Nobel Prize winners.
Ranked number 26th in the overall World University Rankings 2019, London School of Economics (LSE) is one of the foremost law universities in the world, specialising in a wide range of law disciplines such as sociology, law, psychology, history and philosophy and many more.
Related posts:
University College London (UCL)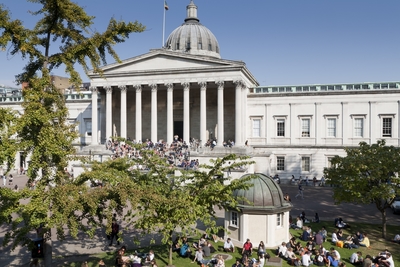 University College London ranked 14th in the World University Rankings 2019 and is also the first university in England to admit women on equal terms as men.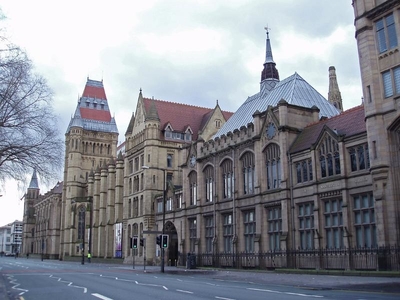 University of Manchester is a Russell Group University. University of Manchester is ranked 57th place under the World University Rankings 2019 and offers law courses. University of Manchester accommodates about 40,000 students both local and international students.
Curious as to what academically awaits you in the UK? Do not hesitate to ask us!
Want to know more about studying in the UK? Check these out: