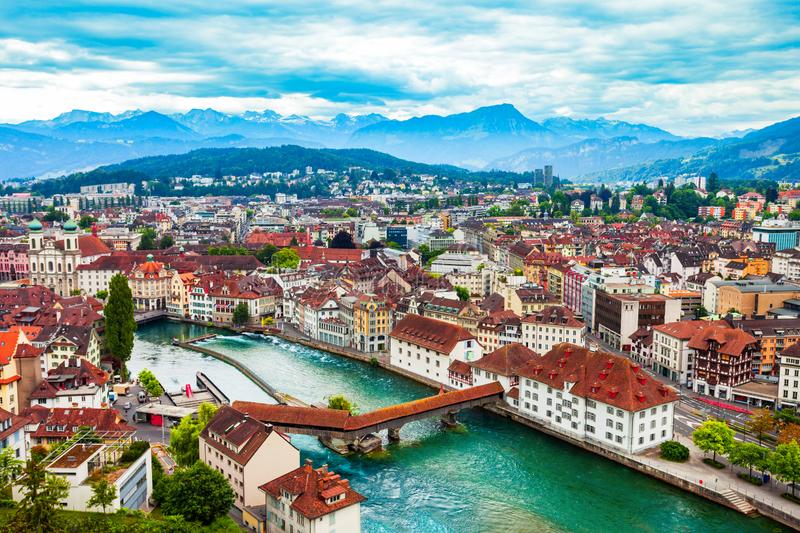 Quick Intro
Switzerland is a European country famous for its amazing natural wonders with the Alps mountains, massive collection of museums, galleries, and unique blend of arts, music, and culture.
The country is also well-known among students for universities with ground-breaking research centers, and accessibility to industries for job opportunities after completing their education. Switzerland offers students the best academic experience along with unforgettable academic years.
Universities in Switzerland are amongst the most popular in Europe. In fact, teachers and students are happy with the quality of education. This gives them confidence in their own education and skills that they can contribute once they graduate.
Why Study in Switzerland?
The Home of Tourism
Known for its hospitality & tourism sector, the country has grand hotels built across the Montreux Riviera. Switzerland universities offer the best degrees in hospitality management. B.H.M.S Business and Hotel Management School is the school to look into if you are thinking of pursuing a degree in the field.
Multiple National Languages
As a student, you will be exposed to four national languages: German, Italian, French, and Romansh. People speak all these four languages in different regions of the country. However, most universities offer programmes that are taught in English, there are some universities that offer programmes in French and German. As a student in a Swiss country, you can also learn multiple new languages and go for postgraduate degrees leading to profound career opportunities.
Career Opportunities
If you want to work in a Swiss country after your graduation, then you will have fair career opportunities because 25% of the country's workforce contains foreign nationals. The country also offers one of the highest average salaries in the world which can be another perk for international students. It works the same with student jobs as well, for instance, retail and restaurant jobs. Switzerland is a hub of huge multinational companies starting from Nestle, Glencore International, the Adecco group that have close connections with some of the best universities in the country. All these make Switzerland a land full of career opportunities for international students.
Networking and Communication Opportunities
As a student and a graduated professional, networking and communication will act as an important element to build a career. Networking leads to bringing in the culture of collaboration that ultimately becomes helpful for everyone. For example, Geneva Women in International Trade (GWIT) organises regular events to bring together the best business where 300 female professionals from private startups, multinationals, government, and non-governmental organisations come together for discussions and dialogues on potential partnerships and collaborations. You can take full advantage of these sessions and gatherings as a student to have mentors, who can guide you professionally alongside your academics.
Recreation
International students in Switzerland are invited to take a boat trip on Lake Geneva and head for the Rhine Falls, the strongest waterfall in Europe. Students can also spend a weekend exploring the natural wonders of the Alpine Mountains. The highlights include mountain Matterhorn; prehistoric glaciers such as the Eiger Glacier, which can be seen from the spectacular Piz Gloria, etc.
Sports
During your study period, you will get to enjoy winter sports in the Alpes. You can enjoy ski-gliding and tobogganing along with snowboarding and skiing. For students who like snow and winter, these will be amazing sports to look into. For students who are more into taking adventures, there are some fantastic hiking trails and ice-walking trails accessible to the public.
Warm and Safe Environment for Internationals
Switzerland is a warm and welcoming country for internationals. The country believes in investing in the development of young minds for the overall development of the nation. It is a place where locals and internationals obtain top-notch education and jumpstart their careers. Besides, crime rates are significantly low in Switzerland.
Applying to Study in Switzerland
Entry Requirements
If you want to apply to universities in Switzerland, there are some basic entry requirements to follow!
| | | |
| --- | --- | --- |
| Entry Requirements | Bachelor's degree | Postgraduate Degree |
| Documents | State-recognised Swiss maturity certificate/University-qualifying foreign secondary education leaving certificate | Bachelor's degree Certificate |
| English Language | TOEFL | TOEFL |
Tuition Fees
We all know that tuition fees are one of the most important aspects that we look into while choosing to study abroad. Fortunately, the cost of education in Switzerland for international students is relatively lower than in some other European countries.
| | | |
| --- | --- | --- |
| Study Level | Average Tuition Fees in CHF (Annual) | Annual Tuition Fees in MYR |
| Bachelor's Degree (Public) | SFr 400 – SFr 3,700 (RM 1,800 - RM 6,670) | SFR 445- SFR 4045 (RM 2,000 - RM 18,200) |
| Master's Degree (Public) | SFr 100 – SFr 900 (RM 500 - RM 4,055) | SFR 111- SFR 1000 (RM 500 - RM 4,500) |
Private universities in Switzerland usually charge higher tuition fees, which can exceed SFR 47288 (RM 213,088) a year. Some universities offer students a discount if they pay in full when they start their studies. Tuition for certain degrees is dependent on the total number of courses or credits.
Scholarship Opportunities for International Students
Swiss Excellence Scholarships for Foreign Students: This scholarship is to promote international exchange and research between Switzerland and 180 other countries. If you are applying as a postgraduate student, then this scholarship is for you.
Scholarships from the Graduate Institute of Geneva: It provides more than 2 Million CHF worth of scholarships to students who require financial support in completing their graduate studies in Switzerland.
IMD MBA Scholarships: It offers merit- and need-based scholarships to students from all over the globe. Four scholarships covering 80% of tuition costs are available, and one full-ride scholarship is also available.
Visa Requirements
Students from the European Union (EU) do not require a visa if they want to stay for less than 90 days. If you would wish to stay longer than 14 days from arrival in Switzerland, you must contact the appropriate cantonal authority and apply for your residence permit.
Students in EFTA countries (Iceland, Liechtenstein and Norway) are subject to the same rules as EU students. No visa is required for stays of less than 3 months, but longer stays require a residence permit.
Students from countries outside the EU/EFTA have to apply for a visa in order to enter Switzerland. You can apply for a Swiss Embassy or Consulate in your country of origin. Once in Switzerland, they also need to apply for residence permits.
Non-EU/EFTA students can apply for 2 types of visas:
You need a short-term visa if you plan to study a short course or language program (up to 90 days, Schengen visa). You can submit an online short visa application.
A longer-term visa (more than 90 days, national visa) is needed if you decide to study full time. A long-term visa application shall be submitted in person in your country at the Swiss embassy or consulate.
The visa for one or the rest of your studies is valid. You will maintain your visa until you finish the studies. Be aware at least two weeks before the expiry date to submit your renewal application
If you need a long-stay visa, arrange your acceptance from your university in Switzerland at the Swiss embassy/consulate closest to you. It is suggested to have a visa interview appointment 6 months before, but not less than 10 weeks before your departure date, you plan to study in Switzerland.
All documents in one of these languages should be professionally translated unless the application form and all the documents required are in one of them.
Processing time:
Short-stay visas: 10–15 days
Long-stay visas: at least 8–10 weeks

Cost of Living of International Students in Switzerland
| | | |
| --- | --- | --- |
| Basic Necessities | Cost of Living (CHF) | Cost of Living (RM) |
| McMeal at McDonalds (or other equivalent meal) | 14.00 | 63.05 |
| McMeal at McDonalds (or other equivalent meal) | 79.00 | 355.81 |
| (Electricity, Heating, Cooling, Water, Garbage) for 85m2 Apartment | 196.33 | 884.26 |
| Apartment (1 bedroom) | 1,100-1,400 | 4,954-6,305 |
Featured university in Switzerland
Read up more about Switzerland below