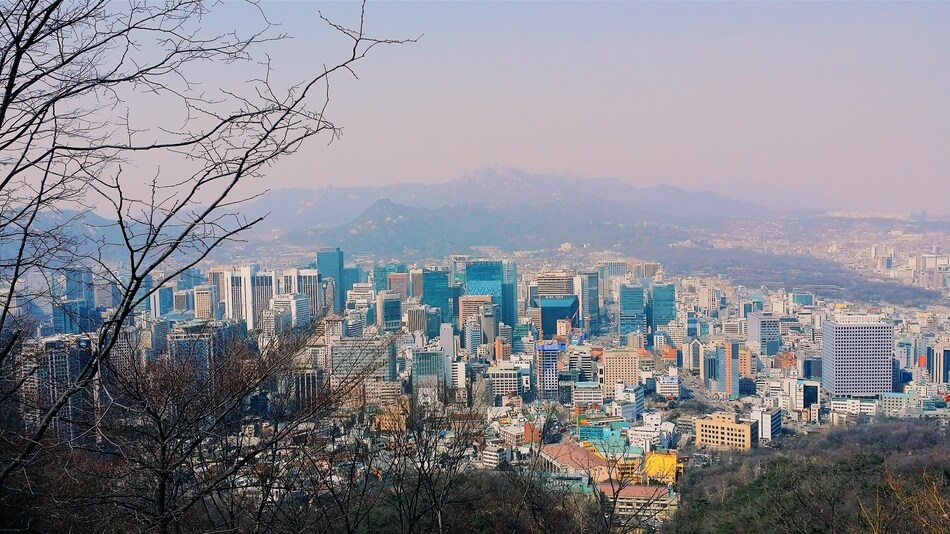 South Korea is known for many things. And aside from their 10-step skincare routine, soaring musical industry, K-pop and delectable food, the country has much to offer in terms of education and overseas living experience.
South Korea has diverged considerably, developing the fields of technology, tourism and education, to name a few of its strengths.
Embracing both tradition and modernity, this 'Asian Tiger', South Korea has many universities, with 35 institutions featured in the 2021 Times Higher Education (THE) World University Rankings and the capital city Seoul is currently ranked among the world's best student cities according to QS Best Student Cities Ranking.
Read up on our guide below to find out about the universities, tuition fees, student cities and uncover why you should consider South Korea as your study destination.
Why study in South Korea?
According to 2021 THE, the highest-ranking university in South Korea is Seoul National University, ranked 60. Many of their top universities are located in the capital city of Seoul.
There are various pull-in factors as to why South Korea is an ideal place for you to study other than the quality universities.
The country holds the highest rate of young adults (age of 25-34 years old) with tertiary education among all Organisation for Economic and Cooperation and Development (OECD) member countries.
South Korea's government aspires to increase foreign enrolment to 200,000 by 2032, and has ever since been levelling up its efforts in attracting more international students to its shores, including offering scholarships to international students.
Especially for Malaysian along with other ASEAN students, South Korean Foreign Minister recently announced that the country will increase the number of scholarships in a bid to strengthen its bilateral ties with the participating nations.
As a Malaysian student, you will find plenty of opportunities if you want to get sponsored to study at some of the top universities in Asia that carry the international and high-standard educational status.
The three largest world-recognised universities include Seoul National University, Korea University, and Yonsei University. The universities all have high postgraduate employment rates and renowned reputations. It also boasts the Korea Advanced Institute and Technology and Sungkyunkwan University which are lesser-known but equally impressive institutions.
Much like registering for a program in other countries, you too need to take note of:
Type of school that offers your preferred course and interests
Research the institution – reputation, costs, facilities, scholarships, etc.
Just like the school system, Korea's higher education system is patterned after that of the United States. Its standard structure includes associate degrees offered at junior colleges, bachelor's degree offered at four-year university, master's degrees, and doctoral degrees awarded at universities.
With a few exceptions, the academic year in South Korea is split into 2 semesters with a 2-month break in between:
Spring: February
Fall: September
Summer break: July-August
Winter break: December-January
Korean students attend classes 5.5 days a week and spend about 220 days a year versus 175 to 185 days in the United States.
Top Universities in South Korea 2021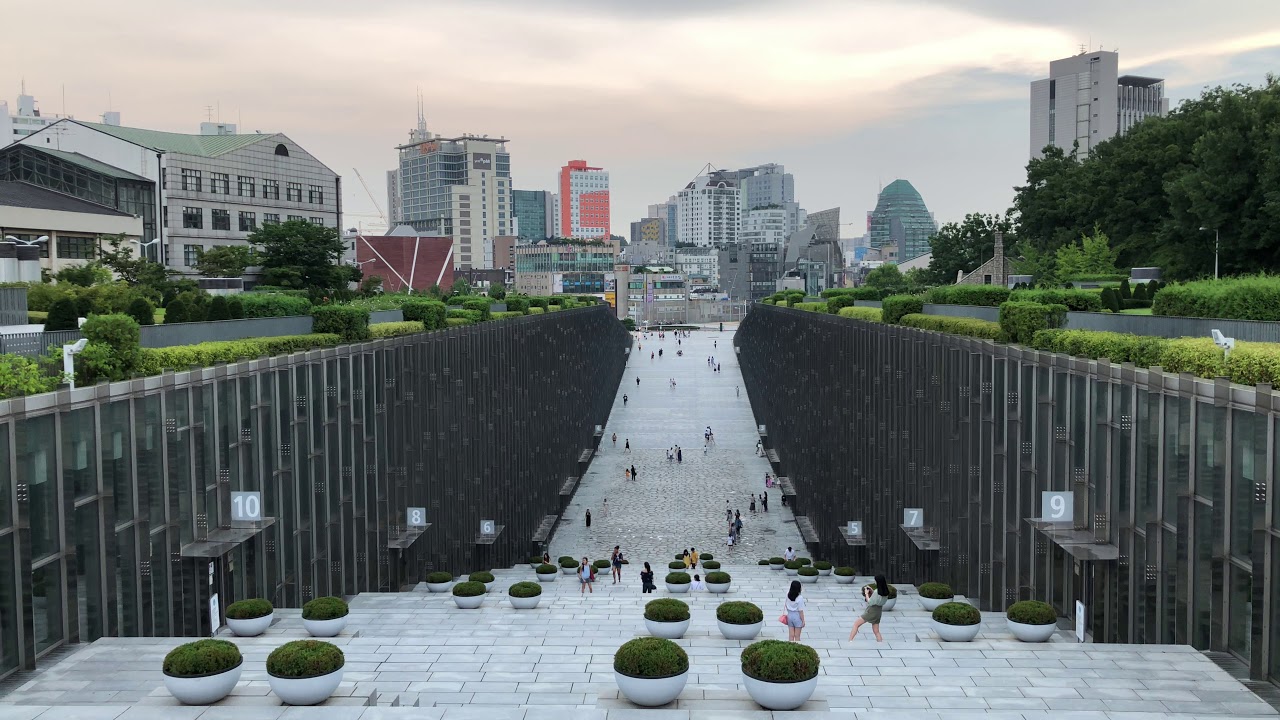 In terms of classification of how universities are measured – international outlook, teaching, research, knowledge, employability, South Korean universities are ranked consistently high in their performance.
The following universities are all ranked in the world's top 100:
| | |
| --- | --- |
| University | QS Ranking 2021 |
| | 37 |
| | 39 |
| | 69 |
| | 77 |
| | 88 |
The following universities are all ranked in the world's top 500:
In general, South Korean universities have a good reputation for their quality. As a graduate from South Korean universities, your degree will open up a wide range of employment opportunities.
Quality of higher education in South Korea
Korean universities are not only strong in the presence of the international ranking tables, they are also international in their academic communities.
Universities, amongst a wide range of Bachelor's and Master's degree, also offer doctoral/ research studies.
South Korea's zeal for education and the students' desires to get into a prestigious university is one of the highest in the world. South Korean universities are known for producing some of the best, well-paid white-collars employees with the government, banks, or major conglomerates such as Samsung, Hyundai, and LG Electronics.
If you're wondering what subject to take, here are some sought-after fields of a degree in South Korea:
Social science and liberal arts
Business courses
Computer science and technology
Applied sciences
How much does it cost to study in South Korea?
When considering the cost of study, you should look into tuition fees and the monthly expenses for food and such (cost of living). We've broken them down into separate sections below.
What are the average tuition fees in South Korea?
This will depend on the course that you will take, based on the specialised facilities you will need for each field (like engineering students need workspaces, etc).
| | | |
| --- | --- | --- |
| Study level | KRW per year | MYR per year |
| Bachelor's degree | 4,700,000-15,000,000 | 16,000-53,000 |
| Masters degree | 5,600,000-15,700,000 | 19,700-55,500,000 |
| PhD | 1,300,000-25,600,000 | 4,600-90,000 |
*Tuition prices in MYR are subject to conversion from CHF
What is a student's cost of living in South Korea?
The cost of living in South Korea is more expensive than Malaysia but still under an affordable range. As a student, we know how much you struggle in order to stick to the tight budget every month. Luckily, accommodation and exploring cultural life are affordable.
For example, you can get unlimited Korean barbecue and various side dishes for only MYR 50 per person. Add 20 more and you will get a cold draft beer to accompany the food.
Just like in other countries, the cost of living depends on the city, as some South Korean cities may be the centre of tourist attraction, such as the major city of Seoul, or to locals, as in the smaller township of Incheon.
Here is how much, on average, living expenditure in Seoul for students looks like:
| | | |
| --- | --- | --- |
| Item | KRW per month | MYR per month |
| Rent | 470,000 | 1,600 |
| Health Insurance | 60,000 | 210 |
| Internet and phone | 120,000 | 420 |
| Transport | 94,500 | 334 |
| Food | 330,000 | 1,200 |
| Utilities | 82,700 | 292 |
*As per the conversion rate in Dec 2019
Can you work while studying in South Korea as an international student?
Malaysian students can work for a maximum of 20 hours in a span of a week over the course of one semester and full-time during the holidays. There are unlimited work hours during vacation time under the foreign student part-time provisions of the Ministry of Justice.
It is only required that foreign students who have received the recommendation of their supervising professor. So, remember to inform the immigration authorities before you work!
How to apply to Korean universities?
Entry requirements
Undergraduate (Bachelor's Degree)

A Levels

Pass 3 subjects (min. C)

International Baccalaureate (IB)

32 out of 42 points

STPM

3 subjects min. B

SPM

3 subjects min. B

Foundation

CGPA min. 2.5

English language

IELTS min. 5.5 (overall), TOEFL min. 550 (paper-based), 90 (iBT)

TOPIK

Level III

Postgraduate (Master's Degree)

Bachelor's Degree

Degree from a recognized university, min. 4 years of study

English language

IELTS min. 6.5 (overall), TOEFL min. 650 (paper-based), 108 (iBT)

Entrance exam

May be available upon university's request
Universities will decide whether or not a particular foreign Bachelor's degree is valid or not and regulate an entrance exam.
Language requirements
First of all, you must be proficient in the English language, as your academic courses and transactions will be conducted in formal English.
The language medium of your degree will depend on where you wish to apply to. Most universities offer a wide range of programs that are carried out in English.
As proof of your language competence, you need to provide either IELTS or TOEFL and TOPIK (The Test of Proficiency in Korean) test results.
Student Visa
Once you have found a course and got accepted into it, you need to process with a student visa to get the permit of studying in South Korea.
The official university acceptance letter (certificate of enrolment) will be the confirmation that you have a place before applying for the student visa.
As a Malaysian, it's not mandatory to have a visa to enter South Korea, whereas some nationalities will need another visa to do so. For courses of up to three months – language schools or summer course – you're allowed to stay in South Korea for 90 days.
For bachelor's degree, master's degree, doctoral degree, and student exchange programs, you will need a category D2 visa, whereas a language course requires a D4 type.
Here are some of the documents that you need to prepare for your student visa in South Korea:
Four passport-sized photos with white background
Original passport and its copies
Some documents need to be submitted to your institution, such as:
Letter of employment of parents or guardians
Bank statements with a minimum balance of USD 10,000
Parents or guardians' details
Medical check-up results indicating that you're free from TBC
Flight ticket print-out
Documents that need to be provided by your institutions:
Letter of acceptance
Parents' or guardians' bank statements
Proof of payment for university application
For some cases, immigration may require additional supporting documents from your institutions. They will normally notify you within 3 working days for any missing documents.
Once you have your student visa ready, you must report to the immigration in order to get alien registration card within 90 days of your arrival in South Korea. This card will work as your identity card throughout your studies there.
Opportunities after graduation in South Korea
There is a fighting chance to work in South Korea as an overseas student.
You're able to extend your stay in South Korea in order to look for a job (for 6 months) with conditions as follows:
Issuing a letter from your institution to confirm the end of the study
Enough financial means
Possess suitable housing
During this period, you must be actively looking for a job. In the event that you still don't land a job within this period, this six-month residence permit can be extended provided that you show proof of your recent job application history (interview, job application status).
Student Life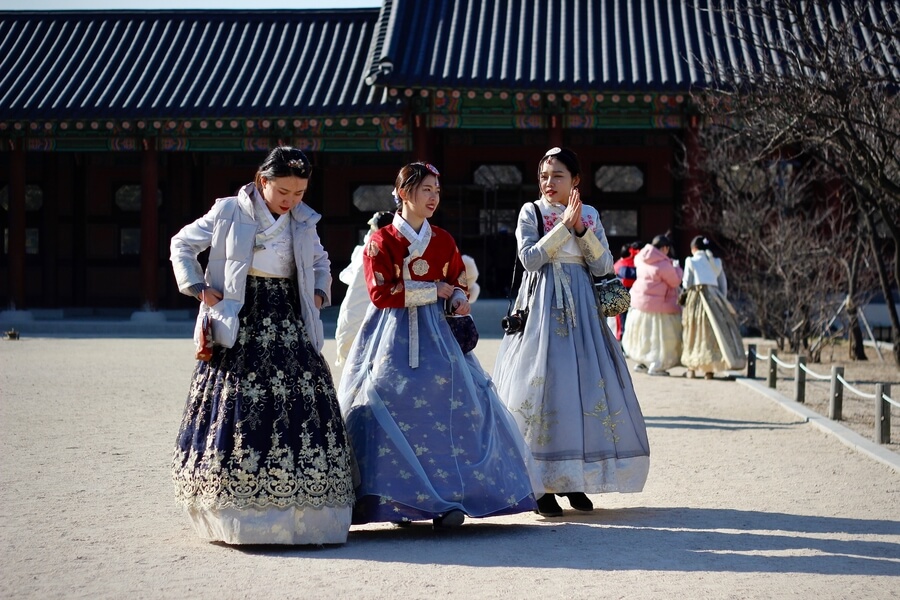 If you want a mix of old traditional buildings and modern complexes and amenities then South Korea is the place for you. The country sports tall glass skyscrapers and traditional temples. It is not uncommon to see the two side by side.
Arts and culture
Korean students are incredibly welcoming to their international peers. They are often keen to share Korean culture with those unfamiliar with their country so you will learn all the best bits about living in the country from experts.
The country has a vibrant nightlife, with a 'work hard, play hard' attitude. Many clubs are themed which can provide an interesting night out and most stay open until the early hours of the morning.
Food and drink
South Korea is more than just Kimbap and spicy ramen. Students' top two priorities for food tend to be: a) cheap and b) convenient. It is a bonus if the cheap and convenient food is rather tasty too.
Korean food ticks all three boxes. The culture in South Korea revolves heavily around food, with many social gatherings having food as the focal point.
Sports and leisure
If you're into travelling, South Korea is very well located. It is within close proximity to many Asian countries including China and Japan. With the cheap travel costs, it is relatively easy to travel to them.
South Korea is Asia's fourth-largest economy and one of the world's leading financial centres. It has remained relatively unscathed during the recession and has rapid economic growth, making it a promising place to live, work and study.