Between designs, craft, music, dance and in between, there will be a medium that can cater to your taste. The Creative Arts and Design is not only an expression of the self but have given a career opportunity to anyone who seeks it. Professionals in Creative Arts and Design are slowly gaining popularity and large corporations are hiring them more to do full-time and freelance work. The traditional idea of creative careers being seen as "less secure" no longer holds as those who work in the industry can attest that you can make your creative pursuits a reality without breaking the bank.
So, you are considering studying Creative Arts and Design? Look no further than to the Lion City. As the country strives to be the art district of the South East Asian region, it is constantly looking for fresh talents to pioneer this movement. It is constantly striving to build a contemporary aesthetic whilst still keeping its old charm intact.
The guide below details why you should and where to study Creative Arts and Design in the Lion City.
What is Creative Art and Design?
Creative Art and Design collaborates visual art forms such as printmaking, painting, photography, drawing, sculpting, and fabrics with concurrent digital design skills, such as visual communication design and advancements in design applications, sustainability and ethics.
What is the difference between Arts and Design?
The difference between art and design has caused strong debates for quite some time. The key difference is their purposes. Art is created for pure aesthetic as a way of creative expression. Design, on the other hand, is intended to be around a product or service. Art is creating something fresh and new pieces whereas design deals with communicating a message or a vision from a fresh perspective.
Art is where the beauty lies in the eyes of the beholder. In other words, different people have different viewpoints to what an art piece means. However, in design, you are required to communicate the exact message it is meant to convey to the viewer or customer.
Artistic skills can often come natural and be thought of as a talent. Design skills are a skill that can be taught and learnt. You are not required to be an exceptional artist to be a good designer.
Why study Creative Arts and Design in Singapore?
Quality education system
Singapore has the most critically-acclaimed education system. Its university institutions have consistently topped in the international ranking of the world's finest universities. In the field of Creative Arts and Design, some of these institutions have nurtured the region best practitioners.
Thriving art scene
Singapore has a growing and thriving art scene. Its national gallery houses a collection of 8,000 pieces of artistic works from the 19th century till today. There is no short of art fix for the wanderer. Expanding elsewhere, visitors and students alike can enjoy exploring the art scene in its street art to public installations in and around the city.
Government funding
For eligible Singaporeans, they will be able to apply for financial help on their school fees and expenses. However, there are a few requirements including:
If you are applying to a government, autonomous government schools, you will be able to apply for the MOE Financial Assistance Scheme (FAS).
If you are applying for an independent institution, you are advised to apply for the MOE Independent School Bursary (ISB) scheme.
A new report has just revealed that Singapore's Ministry of Education (MOE) spends about S$238 million years on scholarships and tuition grants for foreign students studying in the country.
What skills do I need to possess?
You need to be artistic
It goes without saying that you need to be creative and artistic to be able to thrive in the industry. You need to be able to think creatively and have the understanding to create abstract ideas and products that give solutions for their clients.
You need to have technical skills
You need to keep abreast of the latest trends and issues in the arts and design industry. In addition, you will need to have an understanding and know how to work around different art mediums. You need to be comfortable using design software in the adobe suite. If your field of mastery is in website design and development, you need to be fluent in using different programming language as well as management platforms.
You need to be collaborative
One way or another, you would need to work within a team or with a client and so, you need to know how to effectively work with others of different background to solve design problems or to create new ideas.
You need to be able to communicate well
Communication skills are an important key to the job scope. You need to be able to articulate your ideas in a clear manner for presentations and ideas proposals either by phone, email or even, in video calls. These include having strong listening skills to their clients' needs and knowing how to convey these ideas in writing.
What are the entry requirements and qualifications?
For most Singaporean Universities and colleges, they accept applications from all types of academic backgrounds however; you are required to hand over your educational history background and relevant qualifications.
Pre-University Qualification
For Malaysian applications, you are required to possess a minimum of 2Es or 3Ds or a minimum CGPA of 2.0 in STPM results.
Language Qualification
If English is not your first language, you must provide the most recent evidence of English proficiency. Most institutions need you to complete English Language tests as:
How long does the course last?
Usually, it takes about three years for students to complete their course. However, if you choose to go for a master's program, it would take an additional two years.
| | |
| --- | --- |
| Course Level | Course Length |
| Undergraduate Courses | 3 - 5 years |
| Postgraduate Courses | 1 - 3 years |
How much would it cost me?
Your course fees are solely depending on the institution that you choose to study at. Naturally, it is far more expensive for international students as supposed to regional students. Find out more by browsing through the respective university website of your choice.
| | | |
| --- | --- | --- |
| Course Level | Course Fees (MYR) | Course Fees (EUR) |
| Undergraduate Courses | RM90,000 - RM180,000 | 19,200 - 38,500€ |
| Postgraduate Courses | RM90,000 - RM150,000 | 19,200 - 32,000€ |
Where can you study?
Choosing an institution is as important as choosing what to study. Here is a list of the best universities for studying Creative Arts and Design in Singapore.
LASALLE College of the Arts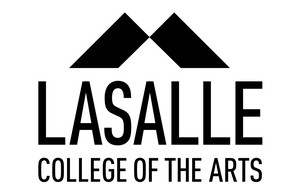 Founded in 1984, LASALLE is a private arts institution in Singapore that offers eight art and design schools with over 30 diploma, undergraduate and postgraduate programmes. It is its first local institution to have been awarded the EduTrust Star, a certification recognizing its quality education services.
Textile and Fashion Industry Training Centre
Textile and Fashion Industry Training Centre is the first training centre for the textile and fashion industry in Singapore. Since the year 2009, there have been more than 5000 students enrolled and received extensive model training in their advanced/ diploma certificates.
The National University of Singapore (NUS)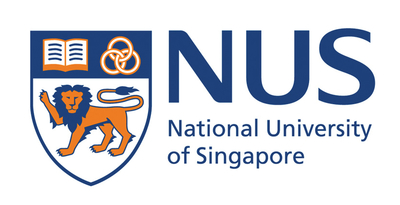 The National University of Singapore (NUS) is the first-ever and oldest autonomous research university in Singapore established in 1905. It is consistently placed as one of the top business schools in both the Asia Pacific region and worldwide.
Nanyang Technological University (NTU)
Nanyang Technological University (NTU) is the second oldest public research university. It is home to over 33,500 students with 10,000 faculty members and staff.
James Cook University Singapore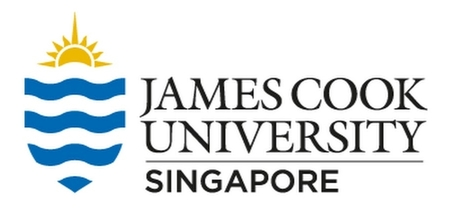 James Cook University Singapore is a branch of James Cook University in Australia. JCU Singapore follows the Australian curriculum structure and the degree certificate is awarded from the Main branch in Australia. It has consistently ranked as one of the top 2% of universities globally and a leading research university.
Careers in Creative Arts and Design
Creative Arts and Design opens up career options for a graduate in the field. See what is the job outlook and what do they exactly do.
Fine Artist
Fine artists create original artistic works like painting, sculpting, drawing for a way fine way of expression rather than functional in itself.
Graphic Designer
Graphic Designer creates visual concepts and solutions using computer software to communicate ideas. Typically, they design the overall layout of advertisements, magazines and applications.
User Experience (UX) Designer
User Experience (UX) Designer designs for the interaction model. Their work is concerned with making a product easier to use and move through.
Interior Designer
Interior Designer design or remodel for functional spaces and furniture. They choose different colours, textures and lighting to make a space more aesthetic.
Art Director
Art Directors typically work in advertising and public relations. They lead a team to create a vision for a project.
Fashion Designer
Fashion Designers analyse and or create fashion trends, draw clothing sketches, choose materials to create consumer pieces.