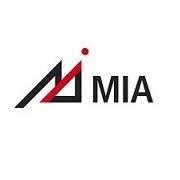 MIA Academic Achievement Scholarship (Diploma)
| | |
| --- | --- |
| Type | Full scholarship |
| Study destination | Malaysia |
| Qualifications | Diploma |
| Applying deadline | |
| Provider email | studentaffairs@mia.edu.my |
| Provider phone | |
| Eligible nationalities | Malaysia |
| Institutions | Malaysian Institute of Art (MIA) |
Overview
This scholarship is awarded to applicants who have already gained admission to MIA, and have a high academic achievement. The amount of tutition fee waiver awarded depends on the applicant's previous academic performance, as follows-
>SPM/GCE O-Levels
9A and above: 100% tuition fee waiver
8A: 75% tuition fee waiver
7A: 50% tuition fee waiver
5A to 6A: 40% tuition fee waiver for first 2 semesters only
3A to 4A: 25% tuition fee waiver for first 2 semesters only
>UEC
5 to 10 points/5 credits: 100% tuition fee waiver
11 to 15 points/5 credits: 50% tuition fee waiver
12 points/3 credits: 40% tuition fee waiver for first 2 semesters only
18 points/3 credits: 25% tuition fee waiver for first 2 semesters only
Sibling incentive - 10% tuition fee waiver of entire programme for all siblings. (First sibling must have graduated from MIA.)
Eligibility

Malaysian Students.
High academic achievement(s).
Scholarship recipients must meet the entry requirements of MIA.
Applicants must not be bonded to or in receipt of any financial aid or awards from other education institutions or any other parties.
Applicants must have gained admission to MIA.
To fulfil semester GPA requirement of 3.0 and above at the end of every semester.
Instructions
Applicants who apply for Academic Achievement Scholarship and/or Sibling Incentive are required to submit the Admission Form together with the Scholarship & Incentive Application Form downloadable from the Admission Section.