The terms "psychology" and "psychiatry" are often muddled in the minds of people.
Like many others, are you also confused about the difference between psychology and psychiatry? I don't blame you. Although both are prerequisites for a career in the mental health field, their roles in the real world aren't the same.
The key differences between psychology and psychiatry are:
1. Psychology is a study of human behaviour, whereas psychiatry is a form of medical study.
2. Psychologists require a postgraduate degree while psychiatrists require a medical degree.
3. Psychologists can't prescribe medications, whereas psychiatrists can.
What are the key branches of psychology?
The fields of psychology and psychiatry do overlap somewhat. However, the approach to addressing the underlying illness or issue is distinct because psychologists use psychotherapy, whereas psychiatrists use therapy and medication.
Psychology
Fields
Psychiatry
Cognitive Psychology
This is a study of internal mental processes which depicts behaviour.
Cognitive
This field addresses a wide range of mental functions, such as how humans reason, speak, pay attention to details, and perceive their surroundings.
Cognitive Neuropsychiatry
The goal of Cognitive Neuropsychiatry is to ascertain whether brain injury or disease has any bearing on modifications in behaviour and cognition. This will then be treated using therapy and medication.
Child and Adolescent Psychology
Psychological treatments aimed for infants, toddlers, children, and adolescents within their social environment.
Child & adolescents
Understanding how one's early experiences affect their journey toward becoming a functional adult is the objective of this programme. This field helps promote and facilitate ideal development.
Geriatric Psychiatry
Focus lies on psychiatric effects of acute and persistent physical illnesses, as well as the biological and psychosocial aspects of the pathology of primary psychiatric problems in older people.
Social Psychology
Study of how social interaction, social influence, and social perception affect both individual and group behaviour.
Social
Individuals can be influenced by the perceived behaviour of others, and this is the essence of this field. It highlights the ways and means of environmental factors affecting one's perception and actions.
Social Psychiatry
In this paradigm, medical training is combined with insights from social anthropology, social psychology, cultural psychiatry, sociology, and other fields that study the human condition and mental illness.
Industrial and Organisational Psychology
Scientific research on how people behave at work and apply psychological knowledge to provide solutions for work issues.
Organisational
The specialty of this field is that it studies human behaviour in the workplace. It aims to extract organisational, group, and individual behavioural principles and use this knowledge to address issues at work.
Organisational and Occupational Psychiatry
Psychiatrists play an important role in treating workers to help both the worker and organisation to function better.
Forensic Psychology
Providing professional psychological insight to the judicial and legal processes is the main goal of forensic psychology.
Forensic
Psychologists and psychiatrists conduct investigations, research, and design intervention programmes in accordance with the aid required.
Forensic Psychiatry
Forensic Psychiatry focuses on treating patients with mental health issues who are in prison, a secure facility, or the general public.
What subjects are taught in most Psychology programmes?
Here are some of the subjects offered by Multimedia and Science University (MSU) for a Bachelor of Psychology (Hons) programme.
Social Psychology
Principles and Techniques in Counselling
Health Psychology
Developmental Psychology
Sensation and Perception
Theories in Counselling and Psychotherapy
Psychological Testing and Measurement
Abnormal Psychology
Family Counselling
Multicultural Counselling
What subjects are taught in most Psychiatry programmes?
Here are some of the subjects offered by International Medical University (IMU) for a Bachelor of Medical Science (Hons) programme.
Introduction to Health Professions
Neuroscience & Locomotion 1-3 (14 weeks)
Transition to Clinical practice (4 weeks)
Acute Medicine & Trauma 1 (6 weeks)
Paediatrics (6 weeks)
Psychiatry (6 weeks)
Special Senses (6 weeks)
Family Medicine (4 weeks)
General Surgery 2 (4 weeks)
Internal Medicine 3 (4 weeks)
Just like the research project, internship is also mandatory for both programmes as it helps students have hands-on skills within the industry by working directly under professionals within the field.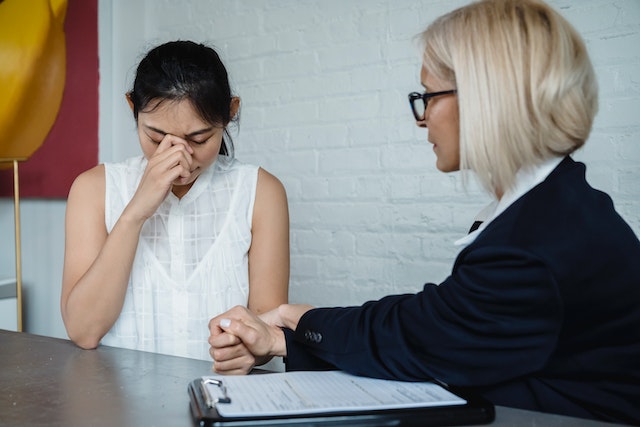 Skills and characteristics needed in Psychology or Psychiatry
If you are considering a career in the field of mental health, understanding the qualities that make a good mental health professional is important. There are some important interpersonal qualities to possess to succeed in their intervention, such as:
1. Avid listener and communicator
To work with patients, it is essential to be a good listener of words, tone, and body language. In response, it is important to be able to reply in a way that they are understood.
2. Understand and share another's feelings
Mental health professionals are healers. While interacting with patients, you may come across remarks that disturb, irritate, or repel you. Even so, you need to remain calm and suppress your emotions and concentrate on assisting the patient.
3. High level of tolerance
Though the job might be stressful, it is important to guide the patient through the process of self-discovery. Patients may sometimes be extremely agitated, but it's your responsibility to not force but help them through the process.
4. Trustworthy
Patients would want their privacy to be protected. Therefore, you must reassure them by emphasising confidentiality that allows them to share their thoughts and feelings without the fear of being judged.
5. Ardent problem-solver
Mental health professionals should emphasise motivating patients to see the inconsistencies between their objectives and misaligned behaviour, then develop a treatment plan based on the severity of the issue.
Also read: Psychology graduate debunks myths of the programme
Entry requirements for Psychology programmes in Malaysia
Bachelor's degree
Matriculation or Foundation minimum CGPA 2.00; OR
STPM with a minimum of 2 full passes with GP 2.00; OR
Diploma with minimum CGPA 2.00 (Note: Credits in Mathematics and Science and a pass in English required); OR
A Diploma in Psychology with minimum CGPA 2.00
Master's degree
Bachelor's degree in Psychology with minimum CGPA 2.75
PhD
Master's degree in related field with CGPA 3.00
Entry requirements for Psychiatry programmes in Malaysia
Bachelor's degree
Matriculation or Foundation minimum CGPA 2.33; OR
STPM with a minimum of 2 full passes; OR
Diploma with minimum CGPA 2.75 (Note: Credits in Mathematics, Biology, Chemistry, and a pass in English required)
Master's degree
Bachelor's degree in Medicine or equivalent medical qualification
At least one year of clinical experience
PhD
Master's degree in related field with CGPA 3.00
How much does it cost to study Psychology or Psychiatry?
Psychology
Bachelor's degree: RM 12,000 to RM 118,000
Master's degree: RM 20,000 to RM 45,000
PhD: RM 7,000 to RM 48,000
Psychiatry
Bachelor's degree: RM 50,000 to RM 120,000
Master's degree: RM 25,000 to RM 80,000
PhD: RM 10,000 to RM 48,000
Pros and cons of studying psychology or psychiatry
Pros:
1. We can learn more about ourselves.
2. Opportunity to pursue many diverse careers.
3. Able to earn a degree in a specialised field.
4. Gain practical experience during the course.
Cons:
1. Requires a lot of reading and research.
2. Education can be costly.
3. May require working irregular hours.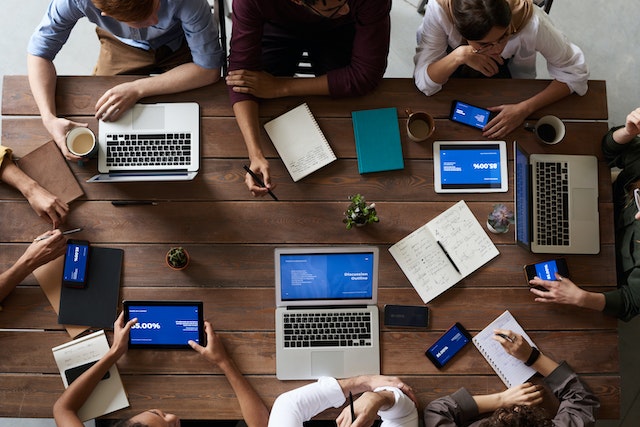 Other career opportunities in psychology or psychiatry
Having a Degree or Master's qualification in either field does not only promise an opportunity in the mental health industry. There are many other industries that value these skills and knowledge, such as:
Human Resource Professional
Sales Professional
Public Relations Specialist
Media and Advertising Executive
Market Research Analyst
Career Advisor
Social Worker
Estimated salary in psychology or psychiatry fields
Some of these jobs may just require a Bachelor's degree to start with. Therefore, it can be used as a stepping stone toward building skills, knowledge, and experience to help equip you for your postgraduate education better.
According to Economic Research Institute, when backed with experience and advanced education such as a Masters:
1. Psychologists make MYR 109,528 annually, making MYR 53 per hour.
2. Psychiatrists make MYR 304,853 annually, and MYR 147 per hour.
What are the Psychology and Psychiatry programmes offered in Malaysia?
If you are looking forward to furthering your studies in this field, then here are some of the universities you can look out for.
Bachelor of Medical Science
Bachelor of Science in Psychology
University of Nottingham
Heriot-Watt University
Bachelor of Psychology
Taylor's University
Help University
UCSI University
Master of Psychological Medicine
Master of Clinical Psychology
Master of Counselling
International Medical University (IMU)
Doctor of Philosophy in Psychology
Monash University
Sunway University
Do note that upon completing a psychology doctorate programme, you will need to obtain official licensing from major associations and/or the state to practice as a licensed psychologist.
And there you have it! By highlighting these differences between psychology and psychiatry, we hope you now have a clearer picture of the way forward. Mental health can be challenging, but it can surely be a rewarding one too.
All the best!