MBA stands for Masters in Business Administration. MBA is done as a top-up to your bachelor's degree that provides practical opportunities and builds up hard skills to students in the areas of business and management. MBA opens up to wider opportunities for career growth that allows students to start their own independent business.
MBA is a globally accepted postgraduate degree that imparts a strong theoretical foundation in business concepts. MBA will help develop skills necessary to keep a business successful.
Why Study MBA in New Zealand?
MBA in New Zealand offers you a comprehensive academic curriculum with its amazing infrastructure to complement the business requirements needed today.
Below are the important reasons why you should totally consider New Zealand as your study destination for MBA:
1. Low cost of studying compared to other International countries
Studying overseas makes us one to be exposed to diversification. Studying in New Zealand is much more affordable compared to other international countries like USA, UK, Australia and Canada.
2. International reputation and quality education
New Zealand bases its education programmes and degrees on the world's most recognised and accredited education system equal to other International countries such as the US and UK. New Zealand holds an international reputation as a provider of quality education.
2. Warm and friendly hospitality
The locals are known for their friendliness, hospitality and warmth to overseas visitors, and enjoy meeting folks from other countries.
3. Ideal travel destination
Both destination of education and a place for thrill and adventure. New Zealand offers treat-to-the-eyes attractions and students can widen their horizons by travelling to the places. Travelling does not have to a luxury.
4. Working with a student visa
This is possibly the best privilege of studying in New Zealand. The New Zealand government has allowed international students to stay back after graduating to work locally. Students can also work part-time, on average students can work part-time during holidays or break. This is also a great opportunity to continue being employed there and become a permanent resident.
Find out more: Why study in New Zealand
Keep reading as we will be guiding you with more important guides on a few topics.
What is an MBA about?
What are the major fields in MBA?
What are the important skills I need in this field?
What are the entry requirements and qualifications?
How long will I be studying in this programme?
How much are the average tuition fees?
What are the job opportunities?
Top Universities in New Zealand offering MBA programmes.
---
What is MBA about?
MBA is a postgraduate degree that is done by students to help them become experts in managing a business in all forms. It could be a startup or a huge organisation.
Studying an MBA could be for any purposes either to start one's own business or to manage a bigger scale organisation. If you plan to switch careers skills learned in MBA will help you quickly adapt and find a new direction. This will help find new business opportunities where great ideas will be born.
What are the major subjects in MBA?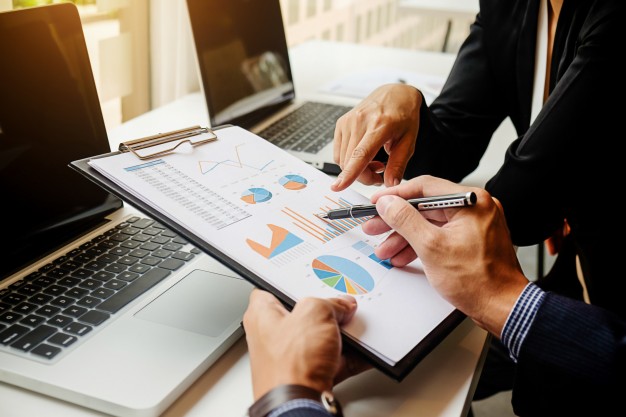 In MBA, there are a number of major subjects that students can further into. Some of the subjects in the programme that could interest you are listed below.
| | |
| --- | --- |
| Core Subjects | Scope |
| Economics | Economic analysis of resource allocation |
| Statistics | Experimental data on a specific subject to study the supply and demand |
| | Preparation and presentation of accounting information |
| | Process of presenting financial information to stakeholders |
| Operations | Successful management of business operations and systems |
| Strategy | Strategic vision and mission and execution of strategy |
| Entrepreneurship | Economic development and business management |
| | Fundamentals of marketing and how it affects the economy |
| Managing People | People and demands |
| Sustainable Decisions and Organisations | Business sustainability and organisational values |
What are the skills and qualifications needed in this field?
Furthering into this field one needs a number of skills to qualify. The field of MBA requires specific skills that you might have already possess.
1. Leadership
You're a leader in nature. You love working on ideas purposefully and love leading a team. You're confident
2. Good communication skills
If you are friendly in nature and have good communication skills you are almost for this field. As you will be interacting with people, it will be crucial to be able to communicate and interact confidently with others.
3. Self-oriented
You're someone who has self values and discipline. Your manager can trust you and hand over challenging tasks as management requires strategic thinking and planning skills to accomplish tasks.
How long will I study in this programme?
As it is known, an MBA is a postgraduate degree done after completing the first bachelor's degree. The study duration could vary from one institute to another. However, as a general estimate, it would take between 2-3 years typically.
What are the entry requirements and qualifications?
To successfully get admission into an MBA degree or pathway programme, students must meet the minimum academic and entry-level English language requirements.
However, requirements could vary according to institutions. We advise you to refer to the institutions directly for more details.
Bachelor's Degree in Business related subjects; or
Completed any relevant Degree or any equivalent International Degree with minimum CGPA 2.5, from a recognised Institute local or international institute.
English language requirements (either one):
TOEFL score 55
IELTS score of 5.5 (no bands below 5.0)
Kaplan iBT 61
MUET Band 4 and above
Pearson Test of English (PTE) 53
Also read: General Student Visa Requirement for New Zealand
How much are the average tuition fees?
The average tuition fees for MBA can vary from one institute to another according to different levels and qualifications. Here are the average estimated tuition fees below:
| | | |
| --- | --- | --- |
| Programme | Estimated Fees in NZD | Estimated Fees in MYR |
| Masters | NZD27,700 - NZD46,300 | RM 75,000 – RM125,,000 |
Also read: Cost of living in New Zealand
What are the job opportunities after MBA?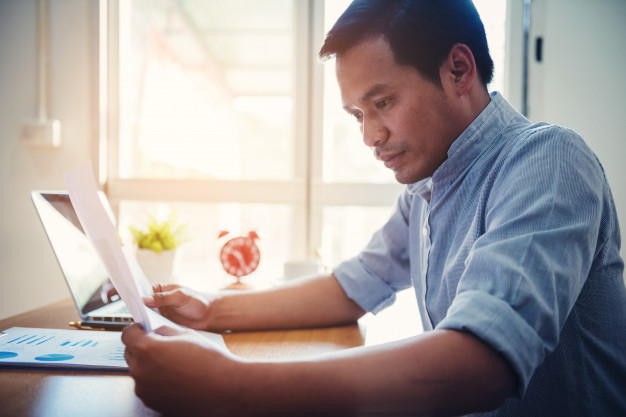 There are a number of job possibilities for an MBA graduate. The right job will be dependent on your personal skills, preferences and personality.
Here are the career choices available for an MBA graduate:
| | | |
| --- | --- | --- |
| Career | Scope | Estimated Monthly Income (RM) |
| Investment Banker | Finance | RM3,500 |
| Investment Fund Manager | Finance | RM4,600 |
| Management Consultant | Management and Operations | RM7,000 |
| Financial Manager | Finance and Management | RM7,000 |
| Computer Systems Manager | Operations and Management | RM8,000 |
| Chief Technology Officer | Strategy and Management | RM5,500 |
Also read:
Top Universities in New Zealand that offer MBA programmes
New Zealand is becoming one of the top favourite countries for many international students to further their higher education. In addition, graduates with MBA degrees and high in demand and it keeps growing.
For those who are interested to pursue MBA in New Zealand, below are some of the notable institutions that offer the course.
1. University of Otago
The University of Otago, founded in 1869 by an ordinance of the Otago Provincial Council, is New Zealand's oldest university. The new University was given 100,000 acres of pastoral land as an endowment and authorised to grant degrees in Arts, Business, Law and Music.
2. University of Auckland
University of Auckland is the largest university in New Zealand, located in the country's largest city, Auckland. It is the highest-ranked university in the country, being ranked 81st worldwide in the 2021 QS World University Ranking.
3. Victoria Management School
Victoria School of Management, formerly known as Victoria University, is a private, unaccredited school founded in 2002. It offers management courses. Victoria School of Management provide MBA programs across the globe.
4. University of Canterbury
University of Canterbury is New Zealand's second-oldest university (after the University of Otago). Under the 2021 QS World University Rankings, it is ranked 270th overall in the world, and the fourth highest-ranked university in New Zealand.
Also read: University Rankings in New Zealand