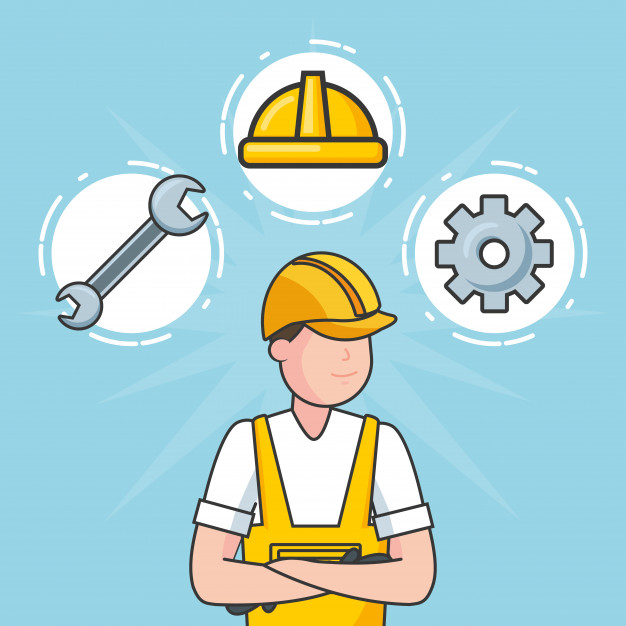 The Field of Engineering recognises and engages the global industrial trend. They address the real-world problems that we face in our daily lives. Engineers continue to be in-demand and they enjoy excellent prospects of getting a job right after graduation.
Within its field spectrum, graduates will have exciting opportunities to choose from and easy transferable skills into other disciplines. It is not surprising that aspirants often gaze on higher education prospects abroad in order to remain competitive amongst their peers in the field.
So, you are considering studying Engineering course in New Zealand?
The guide below details out why you should and where to study Engineering in New Zealand.
Who is an engineer?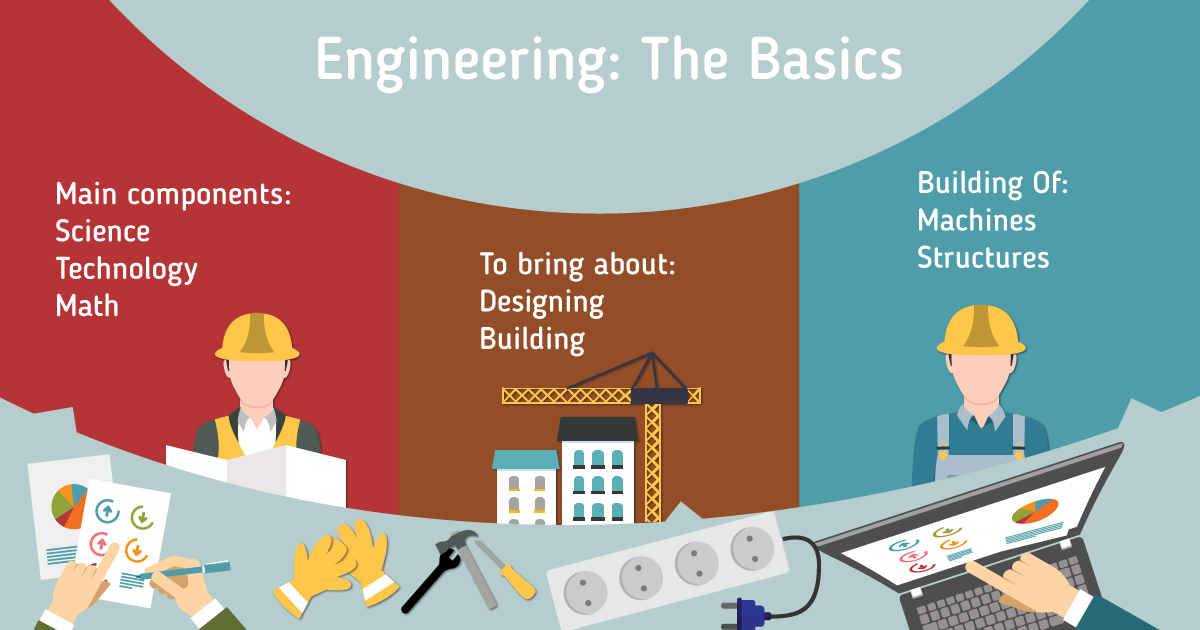 Engineers are professionals that practice scientific principles to design, build, test and analyse structures, machines, materials, processes, systems and organisations. The Engineering field is a broad discipline that encompasses several disciplines as follows:
It is made of different areas of study as below: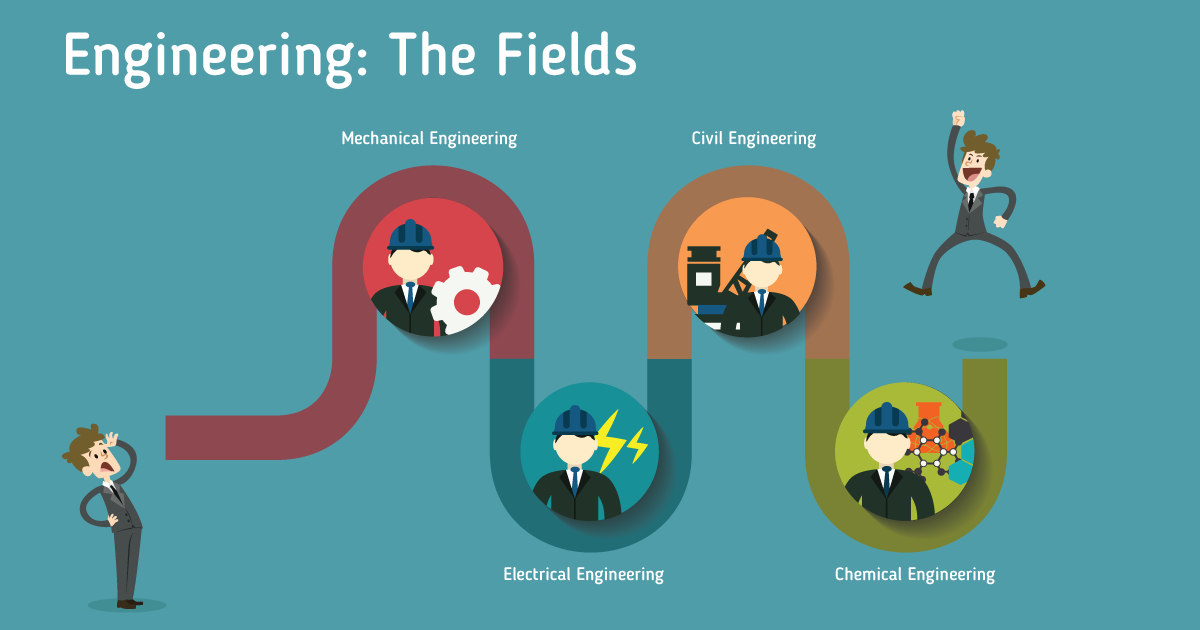 1. Mechanical Engineering
It is the discipline which addresses principles of engineering to design, manufacture and operate mechanical operations and systems. Mechanical Engineers find employment in energy, automotive and operating industries. They routinely utilise computers and technology to create, test-run machines and generate specifications for the parts.
2. Chemical Engineering
It is an engineering branch that combines the principles of chemistry, mathematics, physics and economics to convert raw materials into a variety of products. Chemical Engineers also go by, process engineers. They are posted in industrial plants, refineries and operational offices.
3. Civil Engineering
It is an engineering branch dealt with the design, construction and maintenance of infrastructure operations as roads, bridges and railways. Civil Engineers assess the project developments based on its construction costs, regulatory rules as well as potential impacts on the surrounding environment.
4. Software Engineering
It is a discipline which utilises the electronic and computer science subject to develop computer hardware and software. Computer Software Engineer is a person that is responsible for designing and creating new software.
5. Electrical Engineering
It is a discipline that deals with the study and the application of different components of devices and systems. They perform supervision on equipment and perform test runs to make sure it is properly functioning.
6. Aeronautical Engineering
It is a branch of engineering that is concerned with the research, design, and manufacturing of aircraft and spacecraft. Aeronautical Engineers often specialise in one of two engineering types; aeronautical or astronautical. Aeronautical Engineers work on the practice of aircraft within the earth's atmosphere whilst Astronautical Engineers test on the performance of flight in and outside of earth's atmosphere.
Why study Engineering Courses in New Zealand?
1. It is internationally recognised
With a fine mix of large and small universities, New Zealand offers the latest educational program to jumpstart your engineering career. Each and every university in New Zealand is highlight respectable and has been ranked consistently in the top 3% in the QS World University Rankings list.
2. You will have a better quality of life.
You will find that New Zealand offers a list of exhilarating adventures near local rivers and mountains. There are several free hike trails and bird watching for you to join outside of your academia. It will leave you with memories and stories to bring back to your hometown.
3. You will have hands-on learning
New Zealand has been known for its innovative spirit. The same can be same about their engineering education approach. Your engineering program will encourage you to think more independently, creatively and critically as you approach real-life problems.
4. You will have better work opportunities
Although it has been slow, steady growth, New Zealand has shown strong economic growth over recent years. It has hit the lowest unemployment rate in 2018. According to the forecast, the New Zealand government expects the workforce to grow 1.8% about 47,000 more workers yearly.
Find out more: Why study in New Zealand
What type of skills best for an Engineering in New Zealand Major?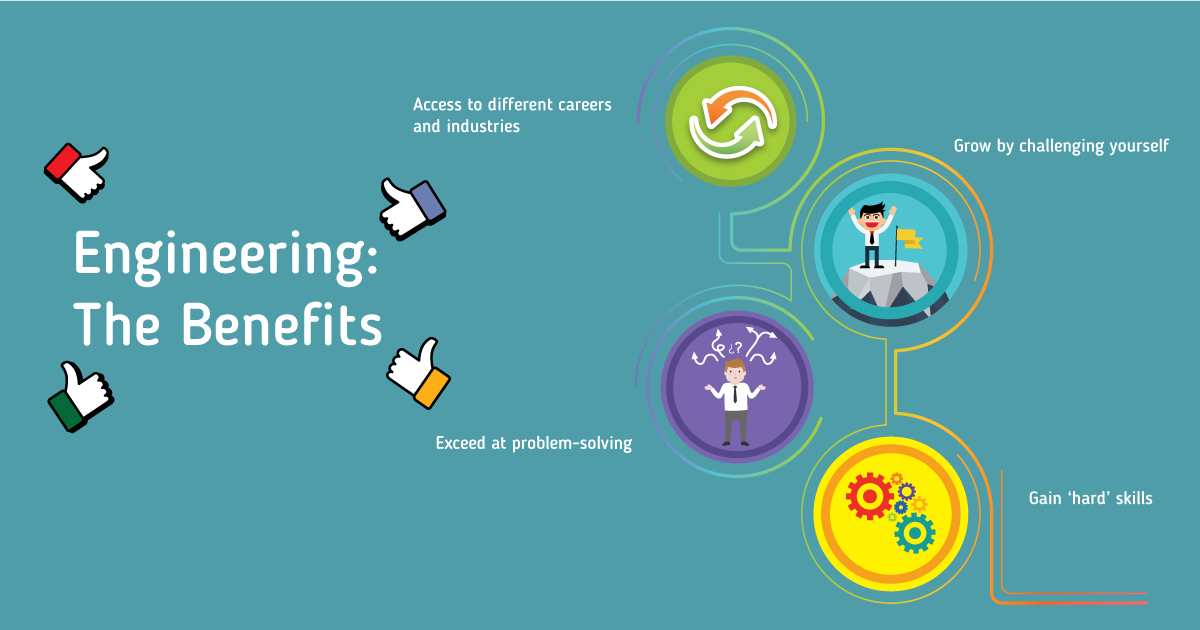 1. You thrive in a team setting
Team-work is an essential part of the technical and engineering environments. It is extremely crucial that you are able to work effectively alongside other working professionals in a project team. These will make solving challenging problems more efficiently with the team's collective effort to think of doable solutions and ideas.
2. You have good attention to detail
Engineering professionals are required to approach their working tasks and project with little tolerance for errors. Considering that they are working with everyday applications, it is in their best interest to minimise as much errors to prevent any potential injuries. You will need to be able to have the foresight to predict challenges in tasks and tackle them proactively.
3. You are creative and innovative
In the field of engineering, you are on the creative forefront to develop new innovative project solutions from start to finish. You will need to be able to work out fresh and bold ideas to apply to real-life problems.
4. You are a good communicator
Effective communication is a critical part to deliver project needs and requirements smoothly. You will be required to effectively articulate and communicate your ideas and opinions clearly across different departments especially to those who are not familiar to the complexities around certain subjects.
What are the entry requirements and qualifications to study in US?
In order for candidates to be eligible for consideration, they must possess these general entry requirements. Applicants are advised to refer to the educational and university institution of their choice for more details.
Admissions are usually based on GCE 'O" Level or any equivalent results. Candidates who speak English as a second language are required to provide English proficiency test scores as TOEFL, IELTS or SAT with a minimum grade of 6.
Also read: General Student Visa Requirement for New Zealand
How much are the fees for Engineering course in New Zealand?
The cost of studying Engineering varies across different institutions of one to another. These undergraduate programme fees are only an estimated amount. You can find more by searching up in the respective university website of your choice.
You are encouraged to set aside about USD75,000 per year. These include your tuition fees, food and living expenses during your stay. As an international student, you will need to account for your travel expenses and your visa certifications.
| | |
| --- | --- |
| Programme | Estimated Fees (per year) |
| Bachelor's Degree | USD25,000 - 70,000 / RM 99,000 - 280,000 |
| Master's Degree | USD30,000 - 60,000 / RM 120,000 – 240,000 |
Also read: Cost of living in New Zealand
How long does the course last?
Typically, it takes about three to five years to complete your undergraduate course whereas if you were to continue into your master program, it will take an additional one to three years.
| | |
| --- | --- |
| Course Level | Course Length |
| Undergraduate Courses | 3-5 years |
| Postgraduate Courses | 1- 3 years |
List of Top Engineering Universities in New Zealand
Source: Times Higher Education
Here is a list of the top universities where you can pursue Engineering in New Zealand.
1. University of Auckland
Established in 1883, University of Auckland is a public university institution located in Auckland. It is ranked 81st in the 2021 QS World University Rankings. Its student alumni is made up of more than 40,000 students with more than 30,000 full-time students.
2. University of Canterbury
Founded in 1873, University of Canterbury is an independent public university in Christchurch, Canterbury. It has a total of 17, 299 undergraduate students and 1,704 of them are international. It resides in the 270th ranking in the 2021 QS World University Rankings.
3. Victoria University of Wellington
Established in 1897, Victoria University of Wellington is a public university based in Wellington, New Zealand. It has been 223rd in the Top 500 Universities, according to 2021 QS World University Rankings.
4. University of Otago
The University of Otago is a public university institution based in Dunedin, Otago. It has scored highly in its research quality and has topped the Performance-Based Research Fund Evaluation in the country. University Otago has been ranked as one of the most beautiful university campuses in the world.
5. Auckland University of Technology
Founded in 2000, Auckland University of Technology is a public institution located in Auckland, New Zealand. It has enrolled for more than 29,000 students with 4,194 international students from over 94 countries.
6. Massey University
Massey University is a public university institution located in Palmerston North, New Zealand. Its student alumni are made up of 30,883 students with 13,796 distance-learning students. It has more than 3,000 international students enrolled with over 100 countries.
7. University of Waikato
Established in 1964, the University of Waikato is a university based in Hamilton, New Zealand. In the 2021 QS rankings, it is placed as the 375th place. The university has the current prime minister of New Zealand, Jacinda Ardern as one of its notable alumni.
8. Lincoln University
Founded in 1878, Lincoln University is an independent university institution located in Lincoln, New Zealand. The university has enrolled over 2695 full-time students with 633 full-time staff. Compared to other institution, it still remains one of the smallest university in New Zealand.
Also read:
Careers in Engineering
Engineering has broad career opportunities. Below is a list of career field you can embark on with your architecture degree and qualifications.
1. Chemical Engineer
Chemical Engineer applies the knowledge of chemistry alongside other engineering disciplines. They help develop the design plan and invention of new machines while others operate on facilities and instruments in a factory. You can often find them in plant and outfield locations.
2. Electrical Engineer
Electrical Engineers work on electrical boards and systems in industry-scale projects. They deal with test models, products and components to ensure that they measure up to industry standards and quality. They are even required to prepare product reports by collecting and analysing current industry standards.
3. Civil Engineer
Civil Engineers oversees construction projects. They design structures and take into consideration the building costs, governmental regulations and site location among other factors. They think up of solutions for any geographical or repairing dilemmas.
5. Mechanical Engineer
Mechanical Engineers process and automate the design and manufacturing systems. They are usually found in a team setting to develop everyday products and systems as refrigerator, elevators or cooking stoves. They work to improve the performance levels of systems by testing new materials to replace old ones.
6. Software Engineer
Software Engineers work to develop and build computer systems and applications. They apply basic and complex computer science principles to build operating systems. They help to set up and coordinate separate networks together to link different computer systems within a company.
Also read: