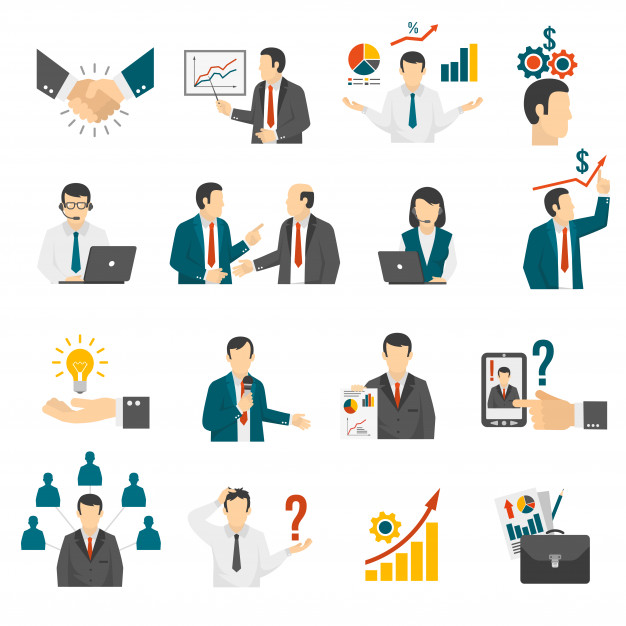 This degree covers a lot of analytical thinking, such as analysis and prediction regarding economy and finance.
Men in suits and ties, in a glass meeting room, is how we picture the world of business. Well, at least that's what we see in movies. If this inspires you to venture into business and management, getting a related degree is definitely a great start.
Interested in making New Zealand as your desired destination for further your studies? Read more to find out!
What are business and management studies?
Business and Management is a discipline committed to developing solutions for goods and services which includes planning, organizing and analyzing the different areas of business operations.
Business and Management course covers a wide range of field of study as follows:
Advertising
Public Administration
Entrepreneurship
International Business
Sales Management
Human Resources
Consulting
Event Planning and Hospitality
If you are unsure of which business area is perfect for you, you can choose to apply for a general business degree for a start.
The field of Business and Management include a wide range of focused and specific roles that are devoted to organizing, analyzing, and planning various types of business operations.
Business management opens up to wider opportunities for career growth that allows students, making students to always stay on-demand or start their own independent business.
What are the major fields in Business Management?
As mentioned before, Business Management course comprises a wide range of organisation management studies.
1. Business Administration
Gives you a general overview of the functional aspects of a business with an emphasis on general business courses designed to develop communication, quantitative reasoning, and business analysis skills. You gain knowledge of business practices, processes and study how global economic trends and marketplaces impact businesses.
2. Marketing
Marketing provides you with the skills and knowledge to communicate the value of a brand, product or service to customers with the goal of maximizing profit while building sustainable relationships.
3. Finance
Finance equips you with knowledge on how to manage wealth, money and all its institutions. You will learn about financial management, portfolio management, planning, risk analysis as well as investment, corporate finance and banking.
4. Management
Relates to the function of planning, managing, coordinating and allocating people to accomplish company goals through the effective and efficient use of available resources. It includes leading and directing businesses to achieve its business goals through the appropriate allocation of human, financial, technological and natural resources.
5. International Business
Relates to all cross-border commercial dealings that take place between business entities spanning two or more regions, countries or nations, including legal and political understanding in an international context.
What kind of subjects are taught in Business Management course?
Many degree courses in Business Management follow professional body guidelines.
The subjects that you come across will vary, depending on the specialisation that you take in the major.
A glimpse of subjects that are offered in Waikato University:
Year 1
Accounting for Management
Business Economics and the New Zealand Economy
Introduction to Finance
Digital Business and Supply Chain Management
Fundamentals of Successful Marketing
Introduction to Management
Year 2
Data Analytics with Business Applications
Intercultural Perspectives on Organisations
Tools for Managing Projects
Technology Savvy Business
Microeconomics and Business Economics
Applied Quantitative Research Methods
Economics and Strategic Interaction
Global Trade Modelling
Year 3
Work-Integrated Learning paper
Consumer and Buyer Behaviour
Sales and Business Development
Digital Marketing and Branding
Supply Chain Management
Report of an Investigation
Advanced Advertising Strategy
Dissertation
What are the skills and characteristics needed for Business Management course?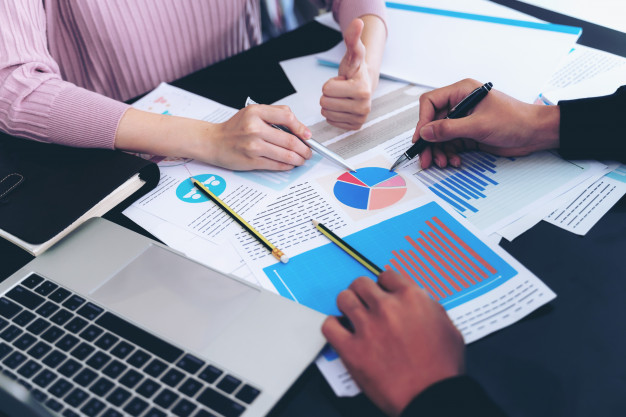 Check the following qualities before you decide on taking this course to ensure that you're prepared:
1. Good interpersonal skills
Being able to communicate your thoughts and ideas clearly and effectively is perhaps one of the most important skills you will need in business and most real-life situations. To be good and effective in business, constantly work on being an expert communicator, both verbally and in writing.
2. Be a team-player
Businesses cannot succeed alone; in fact, the definitive trait of the most successful entrepreneurs lies in their ability to attract quality talent working towards a common goal.
Most business programs include team-based projects and assignments, where singular excellence is as important as effectively working together.
3. Strong analytical skills
Business programs involve going through many journals, articles, and reports and coming up with an overall analysis of the data and possibly proposal idea. In some cases, it may even include more complex financial calculations and projections; so, having strong problem-solving and analytical skills is key.
Thankfully, you'll get the training you need when pursuing a Business degree.
What are the best Universities to study Business Management course in New Zealand?
Source: Times Higher Education
The table below showcases the world's top universities for their Business Management course, according to 2021 QS Universities:
University

Programme Offered

Bachelor of Commerce in Business Analytics
Bachelor of Commerce in Entrepreneurship
Bachelor of Commerce in Management
Master of Commerce in Global Management

Bachelor of Commerce (in Management)
Master of Commerce in Management

Bachelor of Business Management
Bachelor of Hospitality Management with Event Management
Bachelor of Sport and Recreation in Management

Bachelor of Commerce in Management
Master of Global Management
Master of Commerce in Management

Bachelor of Business (Management)
Bachelor of Business (Strategic Communication)
Bachelor of Sports Management
Master of Analytics (Business)

Bachelor of Commerce
Master of Commerce in Management

BBus in Strategic Management
BBus Management (with Minor)
Master of Business and Management
Master of Management Studies
Also read:
What is the career and salary outlook for Psychology graduates in Malaysia like?
You can find various careers in Business Management.
Salaries and outlook for future job growth are dependent on the degree of Business Management you have, as well as the area, or type of psychology you pursue
So, what can you do with your Business Management degree? Check out the list below:
Finance Executive
Insurance Agent
Market Research Analyst
Marketing Executive
Media Executive
Accountant
Broker
Business Analyst
CEO
Operations Manager
The below table showcases the different types of jobs within Business Management and the expected salary in Malaysia according to PayScale:
| | |
| --- | --- |
| Occupation | Estimated Salary |
| Finance Executive | $NZ 80,000 - 100,000 per year |
| Insurance Agent | $NZ 55,000 - 70,000 per year |
| Broker | $NZ 60,000 - 130,000 per year |
| Accountant | $NZ 60,000 - 80,000 per year |
| Market Analyst | $NZ 55,000 - 70,000 per year |
| Business Analyst | $NZ 80,000 - 90,000 per year |
| Operations Manager | $NZ 70,000 - 85,000 per year |
Also read:
How long is the duration of studies for Business Management course in New Zealand?
The duration of studies will depend on the level of studies and the country that is taken.
| | |
| --- | --- |
| Study Levels | Duration |
| Bachelor's Degree | 3 years |
| Master's Degree | 1-2 years |
| Doctoral Degree | 2-4 years |
What are the entry requirements for Business Management course in New Zealand?
Each university and country has different entry requirements and the list below does not generalise the entry requirement of universities as a whole.
Bachelor's Degree

STPM

Min. 6 points. Points calculated as follows: A=5, A-= 4, B+=4, B=3, B-=2, C+= 2, C=1

A-Levels

Min. 6 points. Points calculated as follows: A = 5, B = 4, C = 3, D = 2, E = 1

Australian Matriculation

ATAR of 70 or higher or QLD OP score of 14 or lower.

UEC

Maximum of 18 points over six academic subjects.

International Baccalaureate

Min. 24 points

English

IELTS (minimum 6.0 overall), TOEFL (minimum 550 or 80)

Master's Degree

Bachelor's Degree

Min. B/ B+ average

English

IELTS (min. 7.0 overall) or TOEFL (min. 650 or 90)
Also read: General Student Visa Requirement for New Zealand
How much is the tuition fee to study Business Management courses in New Zealand?
There is a different variant to tuition fees in New Zealand, depending on the university that is chosen.
The estimated tuition fee per year for Business Management course in the top universities in New Zealand can be seen here:
| | |
| --- | --- |
| Programme | Estimated Fees (per year) |
| Bachelor's Degree | $NZ 28,000 - 38,000 / RM76,600 - RM104,000 |
| Master's Degree | $NZ 30,000 - 40,000 / RM82,000 - RM110,000 |
| PhD | $NZ 5,000 - 10,000 / RM14,000 - RM27,400 |
The fee above only covers the tuition fee and not other additional fees nor living expenses.
Living expenses of students in New Zealand depend on the location of the university and the city that you live in.
Also read: Cost of living in New Zealand