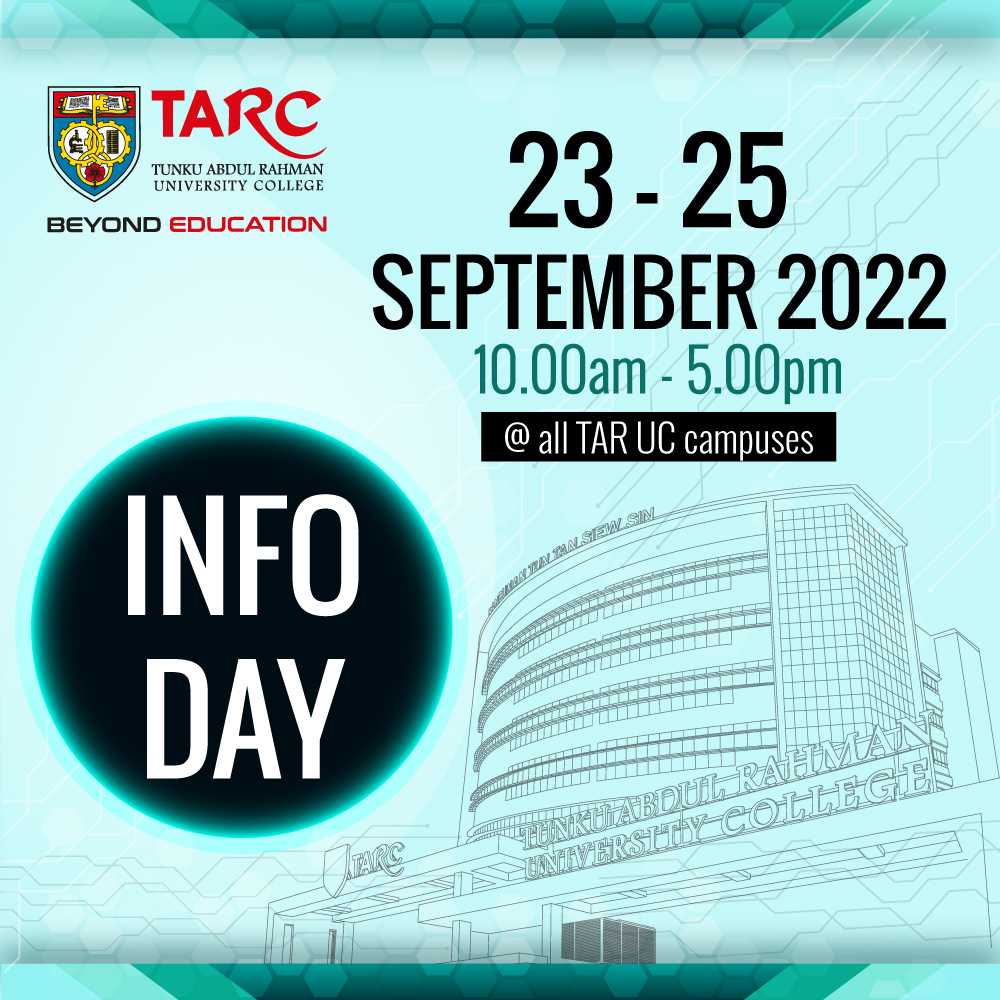 In conjunction with its October and November intakes in 2022, Tunku Abdul Rahman University College (TAR UC) will have an Info Day at all its campuses in Kuala Lumpur, Penang, Perak, Johor, Pahang and Sabah daily starting from 23 to 25 September 2022, 10 a.m. to 5 p.m.
The levels of study offered range from Foundation to Postgraduate programmes. Parents and students are invited to visit the campus and experience the vibrant student life at TAR UC. This is also a great opportunity for visitors to meet with academic staff and gain more insight about their programmes of interest. Students who submit their application at the Info Day will receive a waiver of processing fee.
For more information, contact us at 03-41450100/23 ext 3478/3519, mobile at 011 – 1084 3326 or visit our website at www.tarc.edu.my. Follow our Facebook page @Tunku Abdul Rahman University College for more updates.