If becoming a professional musician is a part of your plan, you've probably considered getting a music degree at some point.
Music is one of those professions that requires artistic skills more than formal education, but a degree can help you find jobs that offer a regular salary instead of payments for gig work.
Just like acting, performing arts and film-making, music is a profession you can enter without a bachelor's degree. But, even if you don't have a four-year degree, you must have professional-level skills.
In the music world, these skills are often called your chops. As a gigging or session musician, your ability to work will depend entirely on your ability to demonstrate your chops in an audition. If you aren't good enough at your instrument, a degree won't help you get work in music venues or recording studios.
Read on more about benefits in taking a degree in Music here.
What is Music studies all about?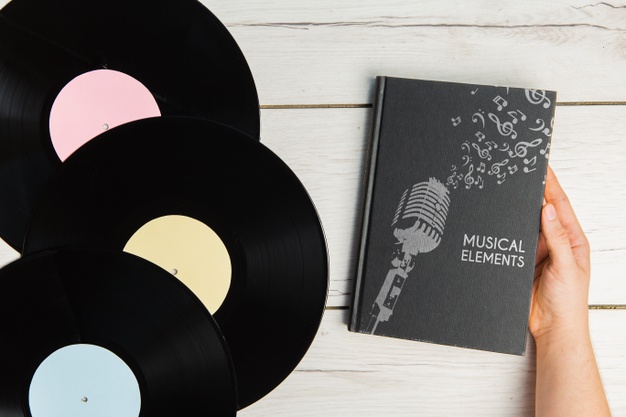 The Bachelor of Music (BMus) is a specialist degree that will suit you if you have musical skill and ambition or just a sheer love for music.
Combining theory with practical tuition, you'll have access to specialist teaching facilities.
There are several degree paths in Music studies:
1. Bachelor of Music (BM) or Bachelor of Fine Arts (BFA)
A degree path for students who want to become professional musicians. This is generally a four-year programme. Most students in these degree paths will be required to give junior and/or senior recitals.
2. Bachelor of Music Education (BME)
This is usually a long path, and this is due to the music department, education department, and general education requirements. As a BME, you will be prepared to teach at kindergarten level up to the twelfth grade.
3. Bachelor of Arts in Music (BA)
For students who wish to pursue a double major, a career potentially outside of music, or for students who may not have aspirations in performance or education. This degree usually requires base-level music classes with some upper-level courses. It's usually a shorter degree path, though it requires general education classes, and possibly foreign language requirements.
4. Bachelor of Science in Music (BS)
The BS degree is offered for the music business, music industry, recording, or engineering. Programmes for the BS degree can range from one to four years, depending on the type of institution you attend (trade school vs. traditional university, for example).
What are the major fields in Music studies?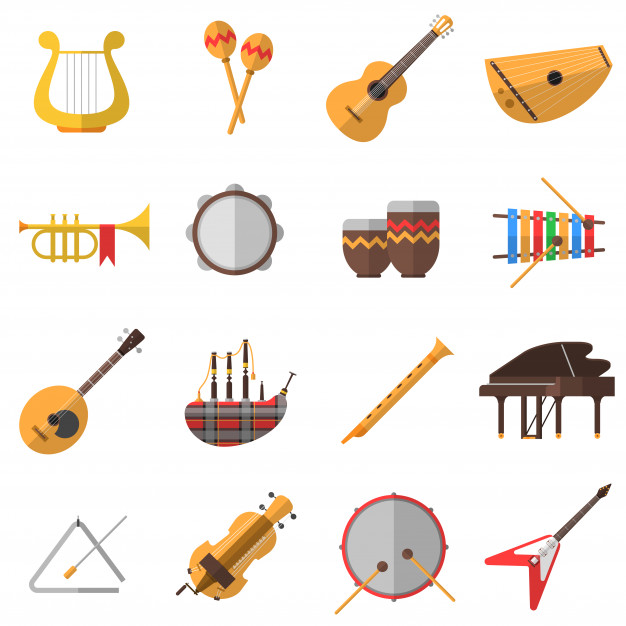 1. Sound engineering and music production
This is offered in both Bachelor of Arts and Bachelor of Science. If you want to focus more on the artistic side of music, then you'll want to look for a Bachelors in Fine Arts. Any fine arts degree is an arts-focused degree that will be essential in pursuing an arts degree in music.
Sound engineers or audio engineers work on the technical aspects of sound and music production by mixing, reproducing and manipulating the equalisation and electronic effects of sound.
2. Music technology
Music technology, which includes sound engineering and music production, is the overarching field of study. It guides students through coursework which gives them the skills needed in order to pursue a career in the field of music in a wide range of professions.
This includes sound engineer, producer, sound systems designer, concert mixer, composer of film, stage and game music or electro-acoustic music, sound artist, performer, designer of digital instruments, an expert in digital sound processing, and developer of music technology tools.
3. Music education
This degree is a perfect fit for the student who loves music and knows they want to immediately start to share their passion through teaching and become a certified music teacher. Music education incorporates music theory and study with pedagogy and analysis of different learning styles.
4. Musicology
Musicology literally means "the study of music" and includes the cultural and historical periods. Just as art history is the academic study of the history of art, music can also be studied at a similar level of academic depth. With this degree, you can immerse yourself in musical movements and become an expert on all the weird and wonderful facts and musicians and songs in them.
5. Music therapy
The American Music Therapy Association explains this degree as the clinical and evidence-based use of music interventions to accomplish individualised goals within a therapeutic relationship by a credentialed professional who has completed an approved music therapy programme.
What kind of subjects are taught in Music studies course?
The subjects that you come across will vary, depending on the specialisation that you take in the major.
A glimpse of subjects that are offered in Julliard University:
Essentials of Entrepreneurship in the Arts
Ear Training
Piano Class
Theory I: Diatonic Harmony
Theory II: Principles of Form
From Antiquity to 1700
Phonics
Italian Diction
Acting I for Singers
Introduction to Vocal Performance
Society, Politics, and Culture
Ethics - Conscience and the Good Life
What are the skills and characteristics needed for Music studies course?
Check the following qualities before you decide on taking this course to ensure that you're prepared:
1. Passion for music
Having the passion for music is an essential ingredient to make it into the music industry. As the industry can be tiring and overwhelming, you must have a deep interest in producing music in order to keep you going.
2. Creativity
The music industry is a creative industry and as a key player, this means getting involved in the selection of session musicians, as well as in the arrangements of the musical pieces. You will typically make decisions about which takes to use in the final recording, influence the outcome by choosing sounds or effects.
3. Good communication skills
Being a good communicator is extremely valuable. Listening, contributing respectfully, and communicating ideas with confidence – all essential in music-making – are skills which are directly transferable to how you'll conduct yourself in meetings.
Thankfully, you'll get the training you need when pursuing a Music degree.
4. Time management
Music students quickly learn the importance of staying organised, turning up early and being prepared – conductors can be unforgiving! You'll not only need to balance your academic work with practising your instrument/voice; you'll also have a busy schedule of rehearsals, concerts throughout the year, and all kinds of other events.
What are the best Universities to study Music studies course in Malaysia?
The table below showcases Malaysia's top universities in 2022 for their Music course:
BA (Hons) Contemporary Music
BA (Hons) Music Performance
Universiti Malaysia Sarawak (UNIMAS)
Bachelor of Applied Arts in Music (Hons)
Bachelor of Classical Music (Hons)
Bachelor of Contemporary Music (Hons)
International College of Music (ICOM)
Bachelor of Music (Hons) in Professional Music
Diploma in Sound Production
What is the career and salary outlook for Music graduates like?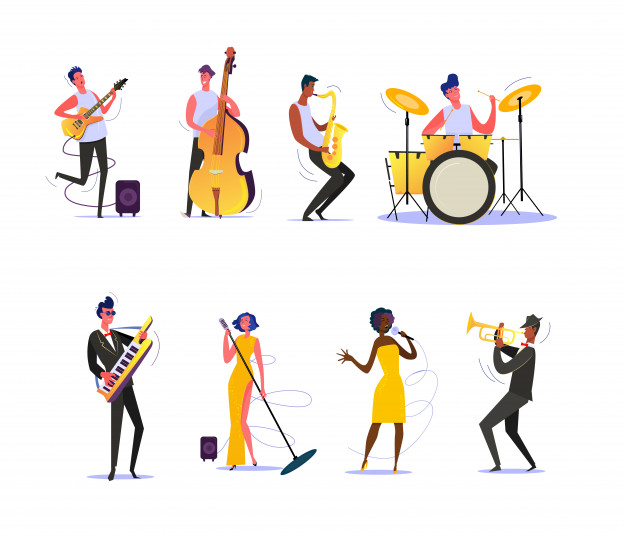 You can find various careers in Music studies.
Salaries and outlook for future job growth are dependent on the degree of Music studies you have, as well as the area, or the field you pursue.
So, what can you do with your Music studies degree? Check out the list below:
Music producer
Music therapist
Musician
Private music teacher
Secondary school teacher
Sound designer
Sound engineer
Sound technician, broadcasting/film/video
Special effects technician
Here are the different types of jobs within Music studies and the expected annual salary in Malaysia according to PayScale:
Music producer: RM 65,000 - RM 105,000
Music therapist: RM 45,000 - RM 75,000
Musician: RM 65,000 - RM 112,000
Music teacher: RM 45,000 - RM 80,000
Sound engineer: RM 60,000 - RM 90,000
Sound technician: RM 80,000 - RM 140,000
How long is the duration of studies for Music studies course in Malaysia?
The duration of studies will depend on the level of studies and the country that is taken.
Bachelor's Degree: 3 years
Master's Degree: 1 - 2 years
Doctoral Degree: 1 - 2 years
What are the entry requirements for Music studies course in Malaysia?
Each university and country has different entry requirements and the list below does not generalise the entry requirement of universities as a whole.
Bachelor's Degree
STPM: Min. GPA 3.0
A-Levels: Min. GPA 3.0
International Baccalaureate: Min. 24 points
English: IELTS (minimum 6.0 overall), TOEFL (minimum 550 or 80)
Additional prerequisites: Interview/Audition
Master's Degree
Bachelor's Degree: Min. B/ B+ average
English: IELTS (min. 7.0 overall) or TOEFL (min. 650 or 90)
How much is the tuition fee to study Music studies courses in Malaysia?
There is a different variant to tuition fees in Malaysia, depending on the university that is chosen.
The estimated tuition fee per year for Music studies course in the top universities in Malaysia can be seen here:
Undergraduate: RM 10,000 - RM 30,000 per year
Diploma: RM 15,000 - RM 22,000 per year
The fee above only covers the tuition fee and not other additional fees nor living expenses.
Living expenses of students in Malaysia depend on the location of the university and the city that you live in.