The Human Resources (HR) industry is one of the most steady-growing industry. In fact, it offers diverse job opportunities every year.
Human Resources programmes provide you with the training and development courses to work in this evolving, people-oriented field. You will find that most local universities offer this course, so you can easily research some of the best institutions within the country that offer specialisations in Human Resources.
There are many variations to this programme: certificate, diploma, degree and postgraduate programmes in full-time, part-time and online learning. These programmes examine topics such as organisational structure, pay and compensation equality, leadership management, and more. They also prepare students for a comprehensive set of skills and practical knowledge.
The guide below details why and where to study Human Resource Management in Malaysia.
What are the differences between Human Resources and Human Relations?
Human Resources and Human Relations share the same sentiments regarding the subject of humans and relationships.
Human Resources focuses on the business side of human behaviour and relationships. It oversees employees in an organisation related to company policies, salaries and compensations as well as employee issues.
Human Relations concerns itself with interpersonal relationships between employees in the workplace environment. It focuses more on individual needs and making individuals feel a significant part of a team.
Why study Human Resources in Malaysia?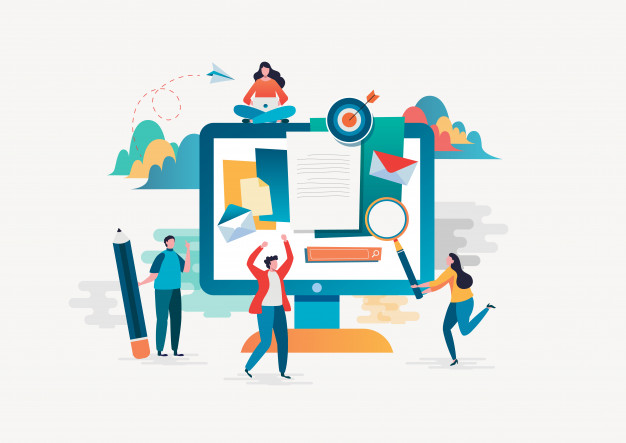 1. High quality education system
Malaysia has one of the most critically acclaimed education systems. Institutions have topped in the international ranking of the world's finest universities. Specifically in Human Resources, Malaysian institutions have produced some of the best practitioners in the country and region.
2. Diverse cultures
Malaysia is known as the melting pot of cultures with thirteen states and three federal territories. It has shown the world that it is a true reflection of the unity of different races and ethnic groups living peacefully in a multicultural setting.
3. Affordable cost of living
The cost of living in Malaysia is much cheaper to students and residents compared to the United States and/or European countries. House rent, for example, is 73.14% lower than it is if you were to live in America.
4. Partial and fully funded scholarships available
The government, companies and most higher education institutions in Malaysia offer partial and fully-funded scholarships and grants to both local and international students.
Also read: Study in Malaysia Guide
What skills do I need?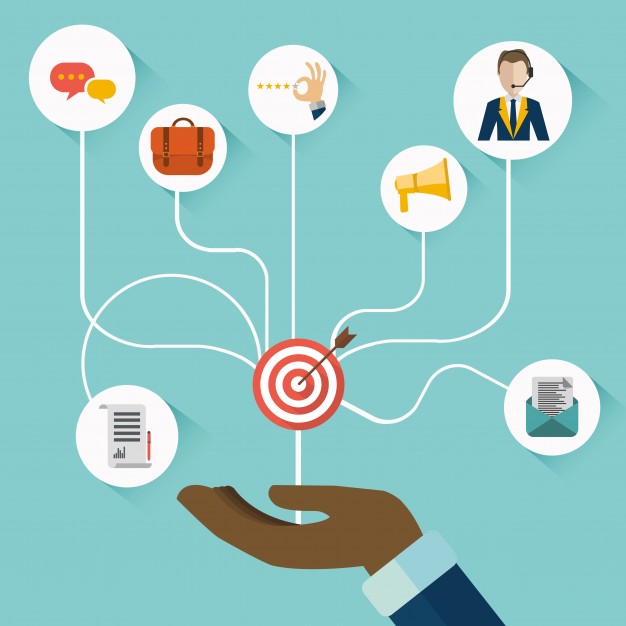 1. Interpersonal skills
A HR Personnel needs to be able to communicate efficiently and effectively. You must be able to interact with professionals from different departments besides your own.
2. Good decision-making skills
It is critical that you know how to weigh the advantages and disadvantages of an event to make a wise decision.
HR personnels are involved in the direct and indirect decision-making of a firm or organisation. They are responsible in hiring, resolving disputes between different employees, and more.
3. Good ethics
As a HR personnel, you will handle a lot of sensitive information. You must be discreet with the information to make sure the privacy of employers and employees is protected.
4. Strong organisational skills
Considering that this line of work requires a lot of information in the workplace, you must know your way around numerous records and files across an organisation. These include keeping the information organised, easily accessible and confidential.
How much does a Human Resource graduate make?
The average Human Resource professional earns about RM 3,000 to RM 6,000 in Malaysia. However, the salary differs based on the location, industry and company that you work in.
What are the entry requirements and qualifications?
Below are the general entry requirements for a HR programme. Applicants are advised to refer to the institution of their choosing for more details.
Admissions are usually based on GCE O-Level or any equivalent results. Candidates who speak English as a second language are required to provide English proficiency test scores as TOEFL, IELTS or SAT with a minimum grade of 6.
For STPM admissions, applicants need a minimum of 2 principal passes (C) and pass in Mathematics and English in SPM.
Human Resources course fees in Malaysia
Naturally, this depends on the institution that you choose to study at and whether you are a resident of Malaysia or an international applicant.
Diploma: RM 17,000 - RM 30,000
Undergraduate: RM 30,000 - RM 80,000
Master's Degree: RM 26,800 - RM 50,000
You can find out more by searching on the universities' respective websites.
How long will the programme take?
Diploma: 2 - 3 years
Undergraduate: 3 years
Master's Degree: 1 - 3 years
Best universities in Malaysia to study Human Resource Management
1. Swinburne University of Technology - Sarawak Campus (Malaysia)
The Swinburne University of Technology is a university campus branch of Swinburne University in Melbourne established in 2000. It is a partnership between the Sarawak State Government and Swinburne Australia. Swinburne Sarawak maintains a strong technology base and has important links with various industries.
It aspires to be a research-intensive university and is developing its research capability with a focus on areas relevant to the industry. With state-of-the-art facilities, it conducts research on information security, mechatronics engineering, software engineering, business as well as education and e-learning.
2. Nilai University
Home to students from more than 50 countries, Nilai University stands as one of Malaysia's biggest private education providers. This institution is well equipped with modern and brand new facilities that meet the basic requirements for a complete learning experience.
There are also fully-furnished accommodations for students on campus as well as providing sports and recreational facilities.
3. International University of Malaya-Wales (IUMW)
International University of Malaya-Wales (IUMW) is a private university located in Kuala Lumpur. IUMW was established based on a mutual partnership between the University of Malaya (UM) & the University of Wales, UK.
Leveraging on both universities' outstanding achievement, IUMW offers an array of undergraduate and postgraduate courses to both local and international students.
4. Asia Pacific University of Technology and Innovation (APU)
Asia Pacific University of Technology and Innovation (APU) is amongst Malaysia's Premier Private Universities and is where a unique fusion of technology, innovation and creativity works effectively towards preparing graduates for significant roles in business and society globally.
APU has earned an enviable reputation as an award-winning university through its achievements in winning prestigious awards at national and international levels.
5. Infrastructure University Kuala Lumpur (IUKL)
Infrastructure University Kuala Lumpur (IUKL) has been educating scholars for over 20 years in Engineering, Architecture, Construction Management, Quantity Surveying, Business, Accounting, Information Technology, Corporate Communications, English Language Studies and Biotechnology that are highly sought after in this modern era.
IUKL is the first full-fledged infrastructure university in Malaysia that emphasises the importance of integrating hard and soft aspects of infrastructure to produce well-rounded technopreneurs with outstanding communication, technological and managerial skills.
6. ASIA Metropolitan University
ASIA Metropolitan University is a private university college founded in 1991 located in the heart of Kuala Lumpur. The diploma and degree programmes are accredited by the Malaysian Qualifications Agency.
7. Heriot-Watt University Malaysia
Heriot-Watt University Malaysia is a public research institution founded in 1821 based in Edinburgh, Scotland. It was established in Malaysia in 2012 and offers the same level of high-quality education provided in the UK and Dubai.
The university builds partnerships with many top-notch corporate organisations in relevant industries, providing generous scholarship offers for its programmes as well as job opportunities after graduation.
8. Tunku Abdul Rahman University College
Tunku Abdul Rahman University College is a private university college in Malaysia. It is a premier educational institution with over 50 years of excellence in providing quality and affordable education.
Known then as Tunku Abdul Rahman College (TAR College) since its inception in 1969, the institution had been upgraded to University College in 2013. With the upgrading, TAR UC is able to offer Bachelor degrees and Postgraduate programmes.
9. Universiti Utara Malaysia (UUM)
Universiti Utara Malaysia is a public institution established in 1984 located in Sintok, Kedah. It is ranked in the 511-520 bracket by the QS World University Rankings 2022. It was established to primarily develop and promote management education in the country.
Its academic programmes are specially designed towards providing a wide range of academic knowledge and intellectual skills in various fields.
10. City University
City University is a private university founded in 1984. It offers programmes accredited by the Malaysian Qualifications Agency and is recognised by the Ministry of Education of the People's Republic of China.
Also read: Top Universities & Colleges in Malaysia
Careers in Human Resources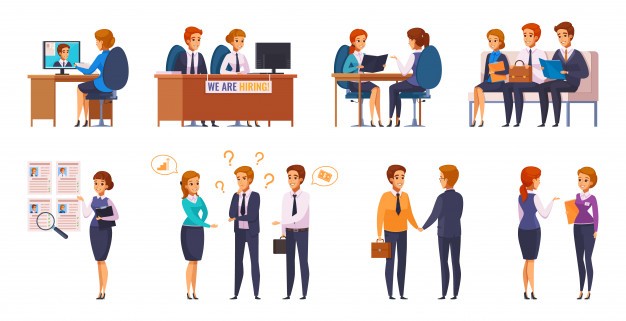 1. Employment Recruiter
An Employment Recruiter scouts future employees for the company. They screen the applicant's credentials and educational history to see if they have with qualifications that match the job description.
2. HR Assistant
A HR Assistant is responsible for undertaking the administrative duties of day to day activities inside the HR department. They act as a liaison officer between the HR officer and employees to ensure there is a smooth communication between them.
3. Management Consultant
A Management Consultant helps executives aid difficult decisions and implement policies within an organisation. They gather data to be used as credibility for their project recommendations.
4. Labour Relations Manager
Also known as Labour Relations Negotiators, they negotiate contracts, policies and wage details with a company. Companies also hire them to act as a liaison between workers and managers.
A career in Human Resources gives you the flexibility to explore employment opportunities in industries as:
Construction
Hospitality
Retail Services
Transport and Logistics
Construction