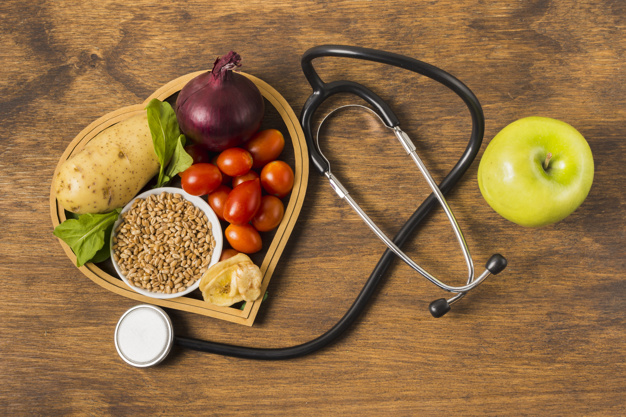 Food has a major role in everyday life, acting as fuel and nourishment for our bodies to carry out physical activities.
The food industry is also a billion-dollar industry where manufacturers never stop innovating the type and flavour of food.
In order to achieve the goals of food innovation, the world needs more food science graduates. The industry has limitless potential waiting to be discovered! If you're interested to venture into this field, then you must read on to find out what it can offer!
Food science - What will you study?
Food science focuses on food on every level, from the production process to packaging technology. Some examples of subjects commonly taught in a food science degree are:
Food Chemistry
Human Nutrition
Microbiology
Food Biochemistry
Food Product Development and Innovation
Food Processing, Preservation and Packaging
Food Safety and Quality Management
At some universities, you may be required to undergo compulsory industrial training or internships as part of the university's degree programme. This is for you to obtain practical work experience, which can help you better understand and apply what you have learnt in university.
What are the popular fields in food science?
1. Food Chemistry
Food chemistry is the study of chemical processes and interactions of all biological and non-biological components of foods. The biological substances include meat, poultry, lettuce, beer, milk, and more.
The main components are similar to biochemistry: carbohydrates, lipids, and protein. However, it also includes areas such as water, vitamins, minerals, enzymes, food additives, flavours, and colours.
2. Food Technology
Food technology is the application of food science to the selection, preservation, processing, packaging, distribution, and use of safe food. It also encompasses how products change under certain food processing techniques either to enhance or to prevent them from happening.
3. Food Engineering
Food Engineering is the industrial process to manufacture food. Here, you will learn processes like canning, vacuum packing and various technology to mass-produce food products.
How long do you study to get a food science degree?
Generally, here are the durations of studying:
Diploma: 2 years
Degree: 3 - 4 years
Master's: 1 - 2 years
Why should you study food science?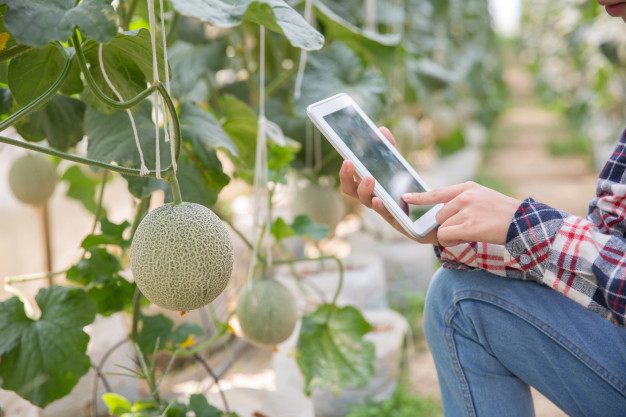 Still unsure if food science is for you? Here are some reasons why you should consider taking up the course.
1. You love science (and food)
You're a scientist at heart and enjoy figuring out how things work. In particular, you're captivated by the science of food production and preparation — be it baking, boiling, frying or freezing.
Whether it's creating exciting new food products or testing food for quality and safety, this field can be fascinating for those who have a love for the science of food.
2. You want to make processed food healthy and safe for consumption
Many people are highlighting the dangers of processed food to our health, especially with an increasing amount of reports of tainted food being sold.
With so many foods being processed to the point of losing their nutritional value, food science can be a way to provide consumers with safe and healthy foods that will benefit them.
What skills do you need?
1. Teamwork
Learning to be a team player is a must. Teams exist everywhere in this field, be it in services or research departments. As a food science professional, you'll need to participate and deliver your best with every task that comes your way.
2. Attention to detail
You must make sure the food produced is healthy and safe to consume. This requires a high level of awareness and responsibility to ensure the health of consumers. Else, sickness like nausea or food poisoning is dangerous and threatening!
What are the entry requirements?
The academic entry requirements will also vary based on your choice of institution and level of study. Outlined below are the general academic entry requirements in Malaysia:
1. Foundation
SPM / O-Level (or equivalent): 5Bs including Mathematics/Additional Mathematics, Chemistry, and Biology
2. Diploma
SPM / O-Level (or equivalent): 5 credits including Bahasa Melayu, Mathematics, Chemistry and a Science subject with a pass in English
3. Bachelor's degree
STPM / A-Level: Grade C in 2 relevant subjects including Chemistry
UEC: Grade B in 5 relevant subjects including Chemistry
Australian Matriculation: ATAR 80.0, including Biology, Chemistry, Physics or Mathematics
Foundation in Science: CGPA 3.0 in Biology, Chemistry, Physics or Mathematics
Matriculation: CGPA 3.0 in Biology, Chemistry, Physics or Mathematics
In addition, a minimum of 5Bs including Mathematics/Additional Mathematics, Chemistry, Physics and Biology in SPM / O-Level (or equivalent) is typically required.
4. Master's degree
Bachelor's degree or equivalent in relevant field: CGPA 2.75
A certain amount of working experience may be required.
5. Doctorate
Master's degree or equivalent in relevant field: CGPA 3.0
Bachelor's degree (for direct Bachelor to PhD students): CGPA 3.70
A certain amount of working experience may also be required.
What career can you have with a food science degree?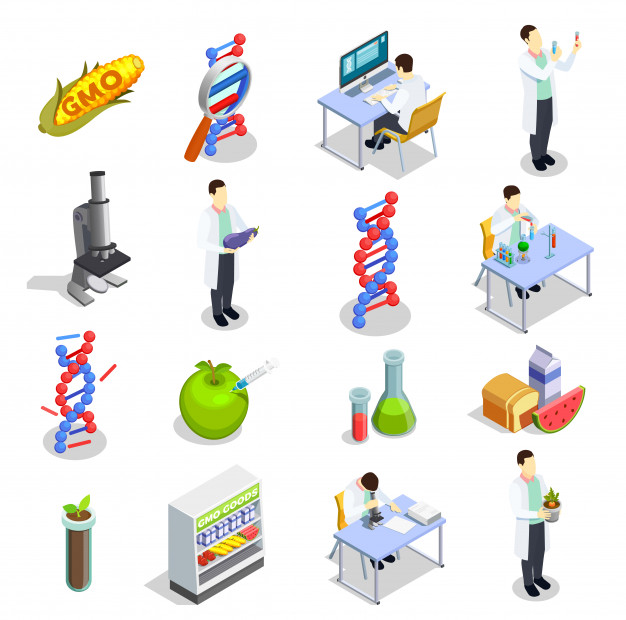 Here are some careers that you can seek upon graduating:
Food scientist
Food technologist
Food product/process development specialist
Food safety inspector
Flavour chemist
Quality assurance associate
Raw materials procurement executive
What is the expected salary?
The average of a food scientist salary in Malaysia is about RM 2,000 - RM 3,000 per month, depending on where you work.
However, your experience will grow as you work and you will be able to venture into a management role which can offer a more attractive wage.
Top 10 universities in Malaysia for food science & technology course
The toughest part about studying food science is deciding which school to enrol in. This can be difficult for a wide variety of reasons, ranging from affording tuition and having the resources to relocate to another city or even country, to meeting your chosen school's requirements.
Here is a list of 10 institutes to study in Malaysia for a food science degree:
1. Universiti Malaya
Known as the top university in Malaysia, Universiti Malaya (UM) has a good reputation in producing competitive and holistic graduates. As the oldest and most prestigious university in Malaysia, the university is located in the capital city of Kuala Lumpur.
UM offers a wide range of programmes for both undergraduate and postgraduate students with more than 12 faculties, four academies and centres. Extensive and holistic student service and support system are available to equip students with vital skills and exposure.
2. University of Cyberjaya (UoC)
University of Cyberjaya (UoC) is ranked as one of the pre-eminent private universities in Malaysia. Located in Cyberjaya, UoC is a renowned healthcare university with a wide variety of courses to offer.
3. International Medical University
The International Medical University (IMU) is one of Malaysia's leading private medical and healthcare university. It was established in 1992 and is active in research and teaching within medicine and healthcare with a strong international orientation.
4. Taylor's University
Taylor's University is an private educational provider based in Malaysia. The university offers a range of study options that covers Accounting, Finance, Arts, Computer Science, Business, Hospitality and Tourism, and much more.
It enjoys 52 years in the education industry and has a global network of more than 3,000 career partners.
5. UCSI University
UCSI University is a comprehensive university in Kuala Lumpur, Malaysia. In the 2022 QS World University Rankings, UCSI is ranked 347, standing out as one of the private universities in Malaysia to make the top 500.
7. Monash University Malaysia
Monash University Malaysia gives students the opportunity to obtain a prestigious Australian degree from the campus in Sunway City, Malaysia. Tuition fees and living expenses are significantly lower than in Australia, but students will be recognised internationally as a member of the Monash Alumni.
Monash University is ranked in the top 60 universities in the world according to the QS World University Rankings 2022 and is also number 57 on the Times Higher Education list of the World University Rankings 2022.
8. International University of Malaya-Wales
International University of Malaya-Wales (IUMW) was established based on a collaboration between the University of Malaya (UM) and the University of Wales, UK. IUMW is the first university in the country that offers the Dual Award with credit transfer options for its programmes. Students get to study abroad in the United Kingdom for up to three years.
9. Universiti Tunku Abdul Rahman (UTAR)
Universiti Tunku Abdul Rahman (UTAR) was officially launched on 13 August 2002 as a not-for-profit private university providing affordable quality education.
Guided by its vision to be a global university of educational excellence, UTAR is highly reputed as one of the fastest-growing private higher education institutions in the country with phenomenal growth in all aspects of its development since its inception.
10. Tunku Abdul Rahman University College
Tunku Abdul Rahman University College (TAR UC) is a premier educational institution with 50 years of excellence in providing quality and affordable education.
Known then as Tunku Abdul Rahman College (TAR College) since its inception in 1969, the institution had been upgraded to University College in 2013. With the upgrading, TAR UC is able to offer Bachelor degree and Postgraduate programmes.