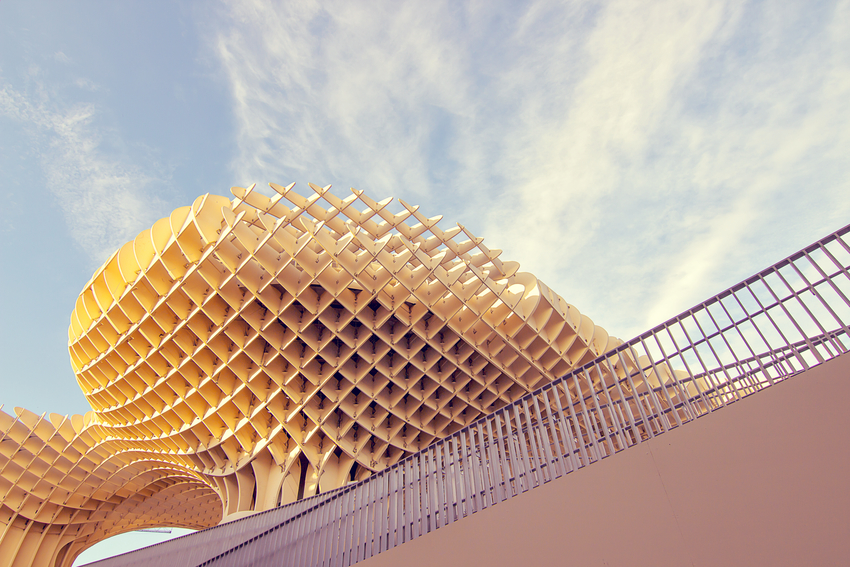 Having an architecture degree can be greatly rewarding. Although it also comes with a trail of challenges - with the long hours, huge chunks of workload and critical focus on details - so it's vital to understand what you're about to enter.
Architecture course focuses more on the concept and ideation of the design on paper, whereas the realisation of the building's construction is part of a Civil Engineering course.
Architecture is a mixture of art and construction engineering that involves planning, surveying, construction, even until the finishing of the decorative side.
Not just about creating the design of the building, architecture also involves other disciplines, such as interior design, landscape, and urban planning. Hence, architecture is regarded as a field that can give you skills for a wide range of careers.
What is Architecture, Building and Planning all about?
Architecture is the study to design buildings and environments that are useful, sustainable, and aesthetically pleasing. This indicates an understanding of people's needs, the science of technology and science of buildings and concepts of aesthetics.
In this course, you get the opportunity to shape and transform the environment.
With a project-based approach to learning, architecture course synthesizes creative, technical, environmental, and social considerations. It is fueled by a forward-looking and entrepreneurial spirit, too!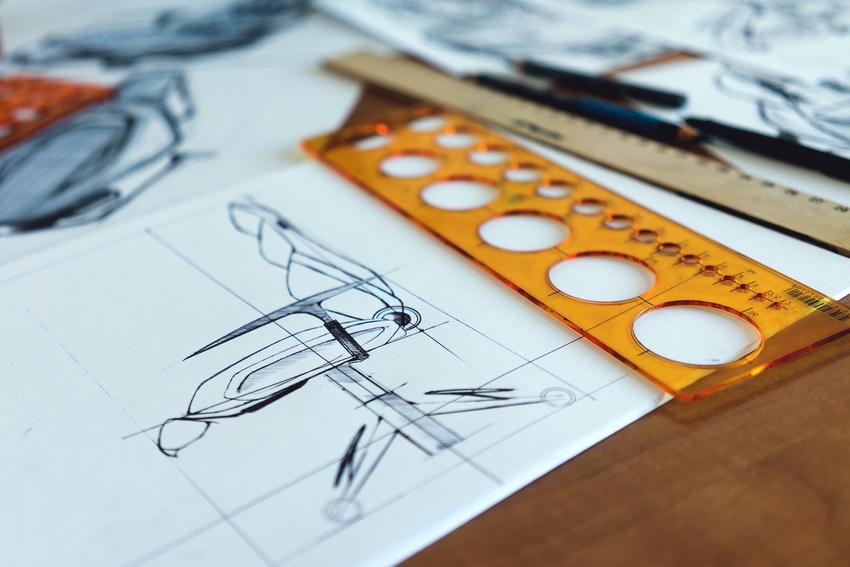 What are the specialisations in Architecture?
Architecture course is a major framework of 4 different studies:
Architecture
Architecture is the art or practises of designing and constructing buildings and the architectural works are often perceived as cultural symbols. The designer, an architect "paints" his/her works on our land instead of a canvas.
Besides designing a building aesthetically, an architect must make sure that the building is safe and functional by applying his/her knowledge in art, science and technology.
Building/Construction
A degree in building and construction covers the study of building materials, techniques, building economics, quantity surveying and property development to give you knowledge in planning, creating, maintaining and conserving buildings. It plays a very important role in the safety of the buildings and constructions.
Landscape and Garden Design
Landscape and garden design plays an important role in increasing the quality of life by designing parks, gardens, campuses, trails and streetscapes that help define a community.
A landscape architect analyze, plan and design the built and natural environment with their knowledge in architecture, botany, geography, ecology and other disciplines which are useful in the design process to enhance the natural beauty of a space and provide environmental benefits.
Urban Planning
Urban planning, also known as urban and regional planning, is the design of land use according to the built environment including air, water, transportation, communications and distribution network with the goal of optimizing the effectiveness of a community's land use and infrastructure.
What kind of subjects are taught in Architecture course?
In this course, you will learn many things that are related to the creation, concept of buildings or projects.
The subjects that you come across will vary, depending on the specialisation that you take in the major.
A glimpse of subjects that are offered in some sub-major of Architecture, Building course in Malaysia:
Common Core
Architectural Design I
Architectural Design II
Architectural Design III
Architectural Design III
Architectural Design IV
Architectural Design V
Architectural Design Project
Computer Applications
Building Services
Advanced Architectural Construction
Integrated Project
Architecture History and Theory
Theories of Asian Architecture
Building Construction and Materials
Architecture and Environment
Extension
Sustainable Design, Policies and Regulations
Sustainable Living
Green Strategies for Building Design
Conservation and Development Control
Heritage Management
What are the skills and characteristics needed for Architecture?
While it is rewarding and fun, architecture can be a tough course to pursue. Check the following qualities before you decide on taking this course to ensure that you're prepared:
1. Creative and imaginative
Creative art and design will require you to be creative that is heavily emphasised on a great extent of the imagination.
This is important so that the artwork that you produce will meet the demand as the market in architecture involves new innovation at stake.
To work in the creative and design world, you will have to get used to thinking outside of the box.
There are many other buildings and designs that are created out of new inspiration from things that have never been done or thought of before.
2. Patience in paying attention to detail
Architecture is not an easy field to takeover. Many architectural designs require a high degree of patience to create.
This is due to the high level of detail that needs to be attended in replenishing the produce. Both of these characteristics are interrelated with each other.
3. Math
Mathematics is often a basic prerequisite to enrol in any degree which is related to architecture, building and planning.
Strong mathematical skills are crucial to ensure the safety of a building and the cost of a construction project is within its budget. If you are struggling with Mathematics, you might want to improve them as it is an essential skill in this field.
4. Able to work under pressure
Majority of the career in the architecture, building and design field is always strict on their deadline setting. For that, you will have to be good enough to work fast.
You will be facing plenty of pressure and criticism in your career in the architecture field, both from your own superiors and clients that you work with.
Not to mention the intensive workload and long hours that it takes. As such, you will need a resilient mentality.
What are the top Universities in Malaysia for Architecture, Building and Planning course?
The table below showcases the top universities in Malaysia for their Architecture course, according to QS Universities:

What is the career outlook for Architecture graduates from Malaysia like?
As mentioned previously, the career opportunity for this major is great and can always be found across industries and sectors.
Here are some of the career options that you can consider as a graduate:
Technical architect
Design architect
Building Information Modeling (BIM) manager
Specifications (specs) writer
Project manager
Workplace consultant
Interior designer
Sustainability consultant
Urban designer
Feng shui consultant
Sole proprietor
The wage that you will make while working in this field in Malaysia is comparatively high, but it is not the same across, depending on the occupation.
The below table showcases the different types of jobs that a graduate from creative art and design in Malaysia and the expected salary according to PayScale:
| | |
| --- | --- |
| Occupation | Estimated Salary (MYR) |
| Technical architect | US$ 30.000 - US$ 60.000 per year |
| Design architect | US$ 10.000 - US$ 20.000 per year |
| BIM Manager | US$ 30.000 - US$ 4.000 per year |
| Project manager | US$ 30.000 - US$ 50.000 per year |
| Urban designer | US$ 8.000 - US$ 30.000 per year |
| Interior designer | US$ 8.000 - US$ 20.000 per year |
How long is the duration of studies for Architecture course in Malaysia?
The duration of studies will depend on the level of studies that is taken.
| | |
| --- | --- |
| Bachelor's Degree | 3 - 4 years |
| Master's Degree | 1 -3 years |
What are the entry requirements for Architecture programme in Malaysia?
Each university has different entry requirements and the list below does not generalise the entry requirement of universities in Malaysia as a whole.
Undergraduate
SPM
A pass in SPM / O-Level or equivalent with 5 credits including English and Mathematics with a pass in Bahasa Melayu and History in SPM
English
IELTS (minimum 5.5 - 6.0 overall), TOEFL (minimum 550 or 80)
A Level
Min. CDD or equivalent of min. 200 points
International Baccalaureate Diploma
3 subjects at grade 5 at Higher Level and 3 subjects at grade 4 at Standard Level
UEC
Pass with min. 5Bs including English and Mathematics
Diploma or Foundation
Min. CGPA 2.67
Canadian Pre-U
Min. average of 65% in 6 subjects
Additional Prerequisites
Pass School of Architecture, Building and Design Aptitude Assessment (for some universities)
Supporting Document
Design and art portfolio
Postgraduate
Bachelor's Degree
Minimum CGPA of 2.5 - 3.0
Board of Architectures Malaysia
Must obtain LAM Part 1 exemption or recognition prior to joining the programme
Working Experience
Min. 6 months (vary on the universities)
English
IELTS (minimum 6.5 - 7.0 overall), TOEFL (minimum 650 or 98)
Additional Prerequisites
Pass interview which includes review of Design Portfolio and Personal Statement (for some universities)
Supporting Documents
Recommendation letter, updated CV and design & art portfolio
How much is the tuition fee to study Architecture courses in Malaysia?
There is a different variant to tuition fees in Malaysia, depending on the course and university that is chosen.
The estimated tuition fee per year for Architecture course in the top universities in Malaysia can be seen here:
| | |
| --- | --- |
| Programme | Estimated Fees (per year) |
| Foundation/Diploma | US$7.000 |
| Bachelor's Degree | US$4.000 - US$11.000 |
| Master's Degree | US$2.000 - US$14.000 |
| PhD | US$7.000 - US$10.000 |
The fee above only covers the tuition fee and not other additional fees nor living expenses.
Living expenses of students in Malaysia depend on the location of the university and the city that you live in.
Related: Cost of Living in Malaysia
---
FAQ
1. Do I need to complete advanced mathematics or maths A-level for Architecture degree?
Different universities will have different course requirements. More artistic subjects can prove useful, particularly where technical drawings are involved.
2. Is physics necessary in Architecture course?
There are myths around physics and maths. In reality, there are a lot of students with a background in arts & humanities, design tech, or maths and science.
3. Are there any extra costs?
Although you may skimp on spending on textbooks, you'll spend money on scalpel blades, drawing tools, photocopying, printing, and modelling materials.
In summary, each end of the project you will roughly spend about RM 150 to print your portfolio as you go.
4. What should I include in my portfolio before applying to an architecture course?
Include a wide range of drawings. From human figures, perspectives, and landscapes. Hand drawings, specifically gestural drawings are highly encouraged.
5. How do I choose the best university for architecture course?
You should always be prioritising a university that suits yourself. There are many factors to consider, such as campus environment, location, facilities and tuition fee.
For some stances, you can also consider other engineering schools that aren't necessarily in the top 10 of the country.
You can contact our counsellors to have a better guide and consultation regarding this.
6. When can I enrol to a university in Malaysia?
If you're interested to continue to study in Malaysia, the general admission will be different for each university.
For instance, Taylor's University opens its intake in early March and August every year.
Related: