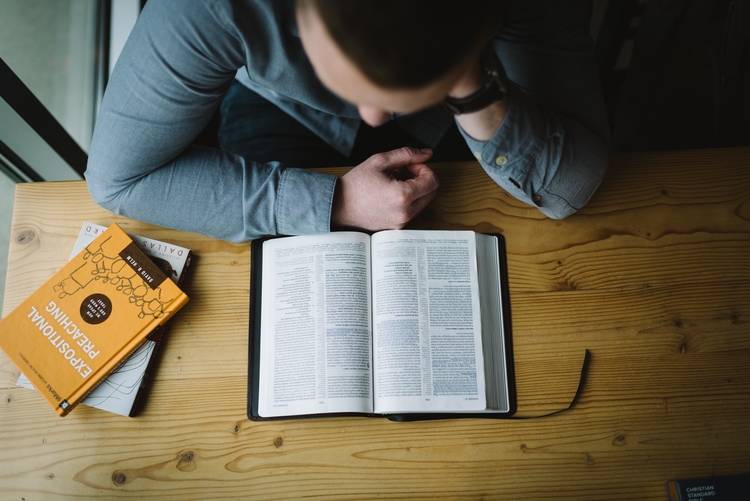 What is Humanity and Social Science about? Like any other course, this course has its own speciality. Humanity and Social Science is a study of human behaviour and interaction in social, cultural, environmental, economic, and political contexts. This is a course that pushes the boundaries of knowledge through creativity.
Why study in Ireland?
No fear for a language barrier
There are a number of languages used in Ireland. Since the late nineteenth century, English has been the predominant first language, displaying Irish. Irish English could be a little in contrast with British English with the local accented slang. However, Irish English is primarily spoken in the country. Irish English could be gaped with filler words in between which would be eventually easier to catch up with later on.
The ideal weather
Not too cold, not too hot. The local weather is just right for you. If you have heard of the typically unsettled weather in England that could be extreme and distinct, then the weather in Ireland is far bearable with a better climate. Ireland's climate is influenced by the Atlantic Ocean so it does not have similar weather conditions like the countries in the same latitude would have.
Low cost of studying compared to the UK
Whether you are going to study in the UK or Ireland could depend on certain criteria that you wish to focus on. Ireland is known as one of the friendliest countries to pursue higher education for international students. The cost of living in Ireland is slightly cheaper than in the UK, especially in the outskirts of Ireland.
Plenty of student perks
If you are a student in Ireland you will be entitled to endless students perks such as free buses, special discounts on public transport and many more. Your student card will be worth a lot when you can also join plenty of clubs and have more fun.
Vibrant culture
Ireland is known for its vibrant culture. The local people are warm and active. Join local sports clubs and be an active member. Learn their local musical instruments. Commute daily using a second-hand bike or bicycle.
Working with a student visa
This is possibly the best privilege of studying in Ireland. The Irish government has allowed international students to stay back for 24 months after graduating to work locally. Students can also work part-time On average students can work part-time for 20 hours/week or 40 hours/week during holidays or break. This is also a great opportunity to continue being employed there and become a permanent resident.
What is Humanities and Social Sciences?
Studying humanities and social science could be branched into bigger picture. Humanity is a unique and interesting field of study. It questions a lot about being human. Why is it placed there? Why is that formed in such shape? How does it benefit humans?
Social science is a study of human beings like linguistics, anthropology, cultural and many more. It provides a broad range of academic disciplines, concerned with relationships among individuals within a community.
Humanities and Social Science answer the question of how humans existed to media ecology to how space is viewed and managed by human beings.
What are the major fields in Humanities and Social Sciences?
In Humanities and Social Sciences, there are a number of major fields that students can further into. Some of the jobs in the field that could interest you are listed below.
Communication, journalism and related studies
If you love being in the public relations industry, broadcasting, anchoring and authoring you may consider these fields. In communications and journalism, there are varied career opportunities which are highly on-demand in the current world.
Law
Lawyers are required to have a sharp and analytical mind. Lawyers are required to solve complicated cases using laws and regulations and judicial principles.
Language, linguistics and literature
If you love language and literature, you would enjoy this field. You learn the components and properties of the languages.
Political science
Studying political science teaches the knowledge and power to influence people. It does not necessarily mean that you will end up being a politician. Students learn about the political system and the components involved in the national politics, ambassadors, political analysts and activities in both local and international politics.
Psychology
Often a myth, studying psychology does not mean you will be dealing in the psychiatry field. Psychology is the study of mind and behaviour. Psychology includes many sub-fields of study such areas as human development, sports, health, clinical behaviour and cognitive processes.
What are the skills and qualifications needed in this field?
Furthering into this field one needs a number of skills to qualify. The field of humanities and social sciences requires specific skills that you might have already possess.
Good communication skills
If you are friendly in nature and have good communication skills you are almost fir for this field. As you will be interacting with people, it will be crucial to be able to communicate and interact confidently with others.
Analytical skills
A part of being a Humanities and social science graduate is to be able to draw a conclusion based on the findings. You should be able to question yourself and to be analytical, analysing information, evaluate and draw a conclusion.
How long will I study in this programme?
The study duration could vary from one institute to another. However, as a general estimate, we have compiled a general estimate of the duration according to the study levels and qualifications.
| | |
| --- | --- |
| Study Levels | Duration |
| Foundation/A levels | 1 year |
| Diploma | 2 years |
| Undergraduate Degree | 4 years |
| Master's Degree/PhD | 1 - 4 years |
What are the entry requirements and qualifications?
To successfully get admission into an Irish degree or pathway programme, students must meet the minimum academic and entry-level English language requirements.
However, requirements could vary according to institutions. We advise you to refer to the institutions directly for more details.
Foundations/A levels in Humanities and Social Sciences
SPM with minimum 5 passes
Pass 4 relevant subjects in STPM, including English
Bachelor's Degree in relevant field
Completed any relevant Degree or any equivalent International Degree with minimum CGPA 2.5, completed a Master's Degree and/or PhD from a recognised Irish Institute or any equal International Institute.
English language requirements:
TOEFL score 55
IELTS score 5.5 (no bands below 5.0)
Kaplan iBT 61
Pearson Test of English (PTE) 53
How much are the average tuition fees?
The average tuition fees for Humanities and Social Sciences can vary from one institute to another according to different levels and qualifications. Below are the average estimated tuition fees:
| | |
| --- | --- |
| Programme | Estimated Fees |
| Foundation/A levels | RM15,000 - RM30,000 |
| Bachelor's Degree | RM65,000 - RM150,000 |
| Master's Degree, PhD | Rm75,000 - RM115,000 |
What are the job opportunities in Humanities and Social Sciences?
There are a number of job possibilities for the Humanities and Social Sciences major. The right job will be dependent on your personal skills, preference and personality.
Here are the career choices available for Humanities and Social Sciences major:
| | |
| --- | --- |
| Career | Estimated Monthly Income |
| Lawyer | RM4,400 |
| Editor | RM3,900 |
| Interpreter and translator | RM3,100 |
| Teacher | RM3,400 |
| Psychologist | RM4,900 |
Top universities in Ireland that offer Humanities and Social Sciences programmes
Ireland is becoming one of the top favourite countries for many international students to further their higher education. In addition, Humanities and Social Sciences have been on-trend in Ireland and on high demand worldwide. For those who are interested to pursue Humanities and Social Sciences in the UK, below are some of the notable institutions that offer the course and are also ranked the best in the World Ranking.
University of Limerick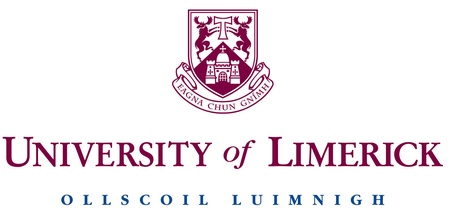 University of Limerick is the university of the year in the Sunday Times Good University Guide and ranked at 501st place at world ranking. At University of Limerick, you'll find a complete university experience that will challenge and demand the best of you. It is ranked number 1 for life sciences, physical sciences, social sciences and arts and humanities.
University College Dublin

The University College Dublin is ranked number one in graduate employability in Ireland. UCD has a huge urban campus, state-of-the-art facilities and the largest sturdy bodies. It's ranked number 201st in World ranking.
University College Cork
Ranked number 301st in the overall World University Rankings 2019, University College Cork is one of the foremost social science universities in the world, specialising in a wide range of social science disciplines such as sociology, law, psychology, history and philosophy and many more.
National University of Ireland
The National University of Ireland is ranked 301st in the World University Rankings 2019 and is also the first university in Ireland to have 25 Social Sciences courses. NUI offers humanities and social sciences courses such as linguistics, architecture, history, sociology, politics and many more.
Dublin City University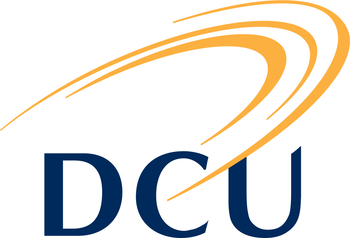 Dublin City University is ranked 401st place under the World University Rankings 2019 and offers humanities and social sciences courses. Dublin City University accommodates about 17,000 students both local and international students.