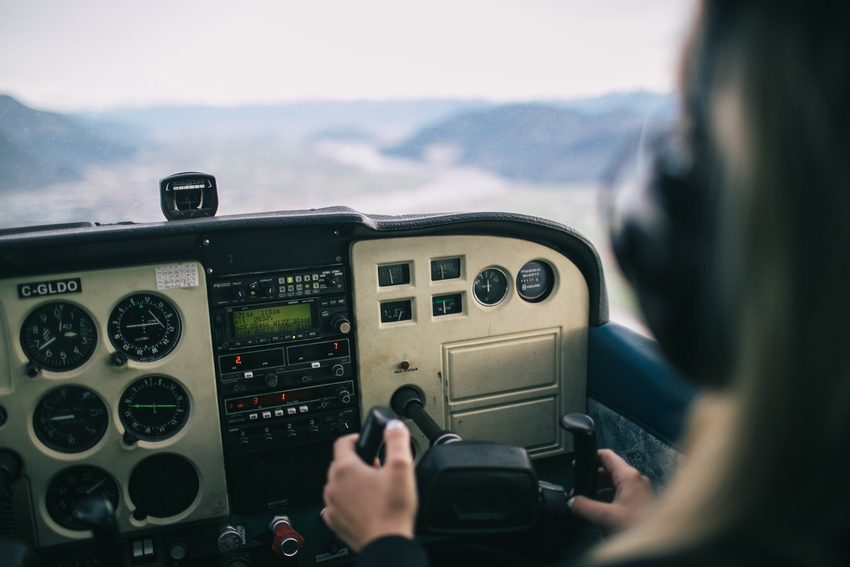 When we thought about aviation, planes, pilot and air stewardess often come in mind. However, in the everyday operation of airports, there are thousands of people working behind the scenes to make flying possible.
The massive operations from managing the mass air traffic to prioritising safety and regulations requires years of knowledge and experience.
If you would like to explore more about Aviation, then you are at the right place! Read on to find out everything you need to know about Aviation.
Also read: Study in Ireland Guide
What is Aviation all about?
Aviation can be known as air transport as well, refers to the activities surrounding mechanical flight and the aircraft industry.
Aviation can be commonly divided into civil aviation and military aviation, which both have different flying protocols and planes. In short, aviation is everything related about flying a plane.
A major in Aviation/Aerospace combines communication, analytical and technical skills used in the aviation/aerospace industry, as well as a general education component, and can include an area of concentration.
Concentration areas include aviation safety, flight operations, management, aviation maintenance management, aviation operations management, or security.
What are the specialisations in Aviation?
Aviation can offer more than flying a plane or serving passengers on board. There are a lot of elements in this industry. Here are a few major fields in this industry that you should read about:
1. Flight Training
This is the popular field in aviation where you can earn a license to pilot an aircraft.

Flight training can be conducted under a structured accredited syllabus with a flight instructor at a flight school or as private lessons with no syllabus with a flight instructor as long as all experience requirements for the desired pilot certificate/license are met.

Pilots have to go through extensive training and achieve certain flying hours in order to be the captain!
2. Aerospace Engineering
In aerospace engineering, you will learn about building and repairing of aircrafts that make flying possible. Not only that, you will learn about spacecrafts too!

It is a field with 2 major overlapping branches: aeronautical engineering and astronautical engineering, covering the sky and outer space! It can be called as rocket science if you like.
3. Air Traffic Controller
This field concerns about the management of aircraft in the air like our road, responsible for safe, orderly and expeditious flow of air traffic.

This field requires highly specialized knowledge in order to monitor position, speed and altitude of the aircraft and give directions to pilots. In another word, you are the traffic police of aircrafts.
4. Flight Planning
In flight planning, you will learn to produce a flight plan that involves two critical aspects: fuel consumption and compliance with air traffic control regulations.

At the same time, you have to minimise the flight costs by choosing the suitable route, height and the minimum amount of fuel for minimum weight. This involves a lot of complex calculations and usually the computer is used to help.
5. Airport Operations
In airport operations, you will learn about the three main aspects: airside operation, terminal and landside operations, and airport business operation. You will gain a deep understanding of the various components to form an operational system.

You can find various job opportunities in this industry with a related degree from this field as this field is more general regarding the operation of aviation.
What kind of subjects are taught in Aviation course?
The subjects that you come across will vary, depending on the specialisation that you take in the major.
A glimpse of subjects that are offered in BSc in Aviation Management in Dublin City University:
Year 1
Aviation Policy
Airport Operations Management
Mathematics for Economics and Business
The Aviation Sector and Flying Theory 1
Foundations for Aviation Studies
Financial Accounting for Decision Making
Management Accounting for Decision Making
Psychology in Organisations
Year 2
The Aviation Sector and Flying Theory 2
Sustainable Aviation
Airline Economics and Finance
Introduction To Human Resource Management
Operations Management
Airline Structures and Standards
Business Information Systems
Statistics for Business and Economics
Year 3
Aircraft Leasing
Aviation Safety Management
Advanced Operational Modelling for Business
Aviation Business Management
Cargo Operations
Year 4
Financial Instruments and Strategies
Business Strategy
Supply Chain Management
Project Management
Aviation Industry Project
Contingency Management for Aviation
Fleet Planning
Cross-cultural Management
What are the skills and characteristics needed for Aviation course?
What makes a professional pilot good at what he/she does?
Being a successful pilot requires a combination of skills. It's not all mathematical and technical.
Check the following qualities before you decide on taking this course to ensure that you're prepared:
1. Ability to work in a team
Communication and team-working skills go hand in hand.
Why is it important for pilots and cabin crew to work well as a team? Well, in aviation, studies have shown that a significant portion of accidents were caused by breakdown in teamwork, where crew members were working as individuals rather than as a team.
2. Analysis of varied types of information
Diagnosing a patient involves understanding the symptoms exhibited and putting them together to understand what is wrong with the patient. The doctor may then treat the patient.
3. Communication and interpersonal skills
Whilst clear communication skills help in almost any job, it really matters for pilots. In fact, incorrect or incomplete pilot-controller communication is a factor in around 80 percent of flight incidents or accidents.
4. Situational awareness
Situational awareness means appreciating everything that is going on throughout flying, controlling and maintaining an aircraft. Pilots must learn to have a mental picture of the location, flight conditions, configuration and energy state of their aircraft.
4. Ability to understand technical information
Pilots need to understand how their aircraft works. There are a set of typical procedures and technical tasks that Pilot's carry out, such as ensuring that the fuel supply is adequate and that weather conditions are acceptable before submitting flight plans to air traffic control
What are the top Universities in Ireland for Aviation course?
The table below showcases the top universities in Ireland for their Aviation course, according to QS Universities:
University

Programs Offered

BSc in Aviation Management/ Aviation Management with Pilot Studies
MSc in Management (Aviation Leadership)

B.Engineering in Aviation Technology

Bachelor of Business in International Business with Aviation Studies
Also read: University Rankings in Ireland
What is the career outlook for Aviation graduates from Ireland like?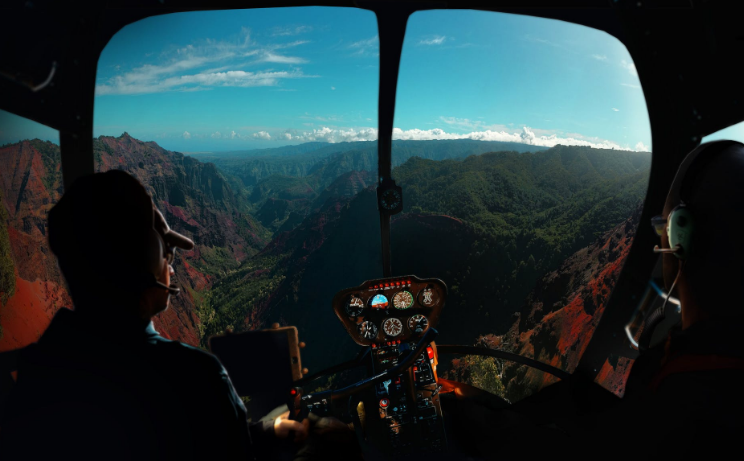 As mentioned previously, the career opportunity for this major is great and can always be found across industries and sectors.
Here are some of the career options that you can consider as a graduate:
Pilot
Equipment Mechanics
Technician
Aerospace Engineer
Flight Attendant
Air traffic controller
Airport Operation Executive
Airport Planner
Airport Location Manager
Airport Marshal
The wage that you will make while working in this field in Ireland is comparatively high, but it is not the same across, depending on the occupation.
The below table showcases the different types of jobs that a graduate from Aviation in Ireland and the expected salary according to PayScale:
| | |
| --- | --- |
| Occupation | Estimated Salary |
| Pilot | EUR 120,000 - 190,000 per year |
| Technician | EUR 35,000 - 70,000 per year |
| Aerospace Engineer | EUR 35,000 - 65,000 per year |
| Air traffic controller | EUR 41,000 - 115,000 per year |
| Airport Operation Executive | EUR 35,000 - 80,000 per year |
Also read: Salary outlay in Ireland
How long is the duration of studies for Aviation course in Ireland?
The duration of studies will depend on the level of studies that is taken.
| | |
| --- | --- |
| Bachelor's Degree | 3 years |
| Master's Degree | 1-2 years |
What are the entry requirements for Aviation in Ireland?
Each university has different entry requirements and the list below does not generalise the entry requirement of universities in Ireland as a whole.
Undergraduate

STPM

A pass in SPM / O-Level or equivalent with 5 credits including English and Mathematics with a pass in Bahasa Melayu and History in SPM

English

IELTS (minimum 6.5 overall), TOEFL (minimum 550 or 92)

A Level

2 Passes in Mathematics and English

International Baccalaureate Diploma

A good Pass with Mathematics and English as required subjects

Additional pre-requisite

Interview, personal statement (for some universities)

Postgraduate

Bachelor's Degree

Good results

Working experience

Min. 6 months (vary on the universities)

English

IELTS (minimum 7.0 overall), TOEFL (minimum 650 or 100)

Additional prerequisites

Pass interview (for some universities)

Supporting documents

Recommendation letter, updated CV
Also read: General student Visa Requirement for Ireland
How much is the tuition fee to study Aviation courses in Ireland?
There is a different variant to tuition fees in Ireland, depending on the course and university that is chosen.
The estimated tuition fee per year for Aviation course in the top universities in Ireland can be seen here:
| | |
| --- | --- |
| Programme | Estimated Fees (per year) |
| Bachelor's Degree | EUR 12,000 - 25,000 |
| Master's Degree | EUR 10,000 - 23,000 |
Also read:
The fee above only covers the tuition fee and not other additional fees nor living expenses.
Living expenses of students in Ireland depend on the location of the university and the city that you live in.
---
FAQ
1. Can I apply for Aviation Management if I already have Flight Training?
As long as you have not progressed past a Private Pilot Licence you are admissible to the Aviation Management programs.
If you have more than a Private Pilot Licence, then you are too advanced to enter these programs.
2. Where does Flight Training take place?
It varies on the university. Typically, there will be a carpool mechanism or shuttle from the institution for students to arrange.
3. How many hours of flight included in the program?
It's about 1,000 hours of study which is mandatory. It would be 200 hours of flight time. This number is sufficient enough to pass the mandatory hours of flying to be licenced in Malaysia.
4. Where can I fly with my license from Ireland?
Having obtained a PPL or CPL through any Flight Training Institutions, your licence will be endorsed such that you can fly through any type of airspace within the country that issues the licence.
Your licence is an ICAO licence, and will be recognised by other member states.
To fly in other ICAO countries a simple validation/conversion and check flight is normally all that is required.
5. I wear glasses, or I am colour blind, can I be a pilot?
Typically you can obtain a Private or Commercial Pilot Licence if your wear glasses or when colour blind. You should seek specific guidance directly from your local civil aviation authority.
6. Do I need a first-class degree to become a doctor?
No, although real academic evidence is important, hospitals are also looking for the right personalities and traits. Someone with a great personality and a second-class grade can have a higher chance than a first-class graduate with an inability to interact with people.
7. When can I enrol to a university in Ireland?
If you're interested to continue to study in Ireland, the general admission will be different for each university.