What is Sports Science about?
Sport Science can be also known as sports and exercise science, or even sports medicine. It is one of the most interesting courses to study as it is a discipline that studies all stuff about sports and human bodies. In Sports Science, you will study how the healthy human body works during exercise and how sports help to promote health.
Sport Science is not just about sports and being athletic, the study of sports will cover a wide area of subjects than you had ever imagined: physiology, psychology, anatomy, biomechanics, biochemistry and biokinetics. Wow, there's really a huge knowledge behind Sport Sciences! Isn't it?
Also read:
What are the major fields in Sports Science?
A Sports Science degree covers a few core areas, including biomechanics, physiology and psychology.
1. Biomechanics
Biomechanics will cover the study of structure, function and motion of the mechanical aspects of biological systems, using the methods of mechanics.
The study of biomechanics in a Sports Science degree is to minimise the risk of injury and improve sports performance as human movement performance can be enhanced in terms of movement techniques which require the knowledge of biomechanics.
2. Physiology
Physiology is the scientific study of the functions and mechanisms which work within a living system. It is the branch of biology that aims to understand the mechanism of living things, from how organisms, organ systems, organs, cells and biomolecules carry out the chemical and physical functions that exist in a living system to the influence of the external environment to the body.
3. Psychology
Sport psychology can be defined as the study of psychological issues and theories related to sports and involves the study of how psychological factors affect performance and how participation in sport and exercise affect psychological and physical factors.
A professional sports psychologist can help athletes to cope with intense pressure and boost their motivation.
What are the important skills do I need in this field?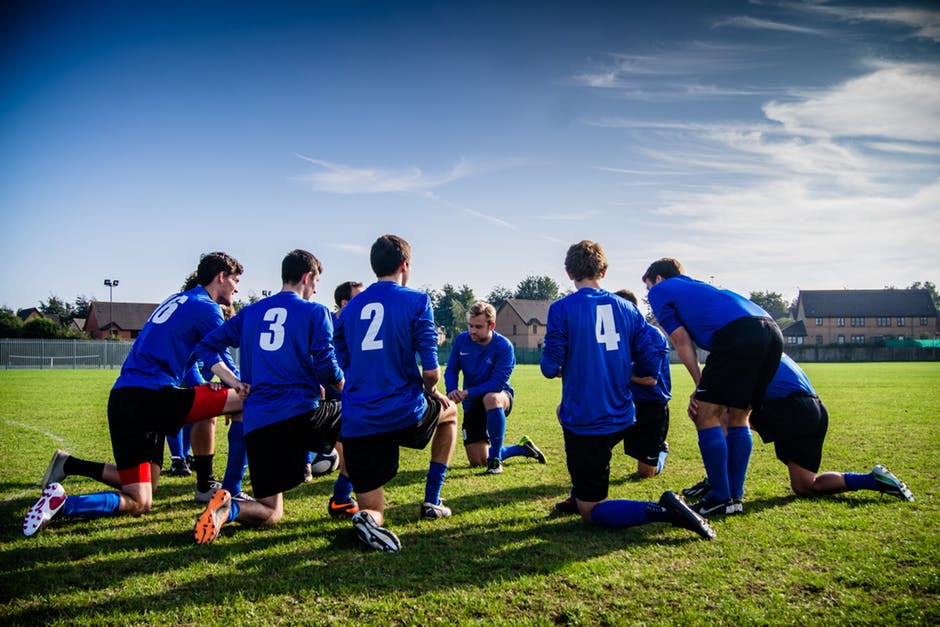 1. Communication Skills
Communication skills are one of the most important skills in the field of Sport Science. Excellent communication and interpersonal skills can help Sports Scientists to understand their patient's problem, as well as bringing their problems and needs to light.
2. Problem-solving Skills
As a professional in Sports Science, excellent problem-solving skills will definitely help to boost your career as you will need to help your clients to solve their problems, whether it is physical or psychological. The first step to solving clients' problem is to understand their problems.
3. Customer Service Skills
Although a job in the Sports Science field is not typically known as a customer-facing position like other jobs like sales, the importance of customer service skills in the field of Sport Science should not be missed as there will be a lot of interactions with clients during the consultation sessions.
4. Teamwork
A day-to-day task of a Sports Scientist typically includes working with other roles in the field like sports coaches and sports therapist to improve the performance of an athlete or a sports team. Thus, it is important to have teamwork skills so that you'll be able to work with other roles in this field.
What are the entry requirements and qualifications?
There are many institutions in China offering different programmes for Sport Science. To study Sports Science in China, you will need to fulfil these requirements:
Qualification

Requirements

Bachelor's Degree

Chinese Proficiency: new HSK5 or above, HSK4 190 or above
IELTS 5.0 - 6.5 or above
TOEFL (Computer Based) 80 - 90 or above
TOEFL (Paper Based) 550 or above
IB
GCE
SAT

Master's Degree, PhD

Minimum of Bachelor's degree in any field
Chinese Proficiency: new HSK5 or above, HSK4 190 or above
IELTS 5.0 - 6.5 or above
TOEFL (Computer Based) 80 - 90 or above
TOEFL (Paper Based) 550 or above
IB
GCE
SAT
Also read: General student Visa requirement in China
How long will I be studying this programme?
A Sports Science programme is available for a different level of studies including Bachelor's Degree, Master's Degree and PhD and the duration of study for these levels are different. The duration of study for a programme of the same level offered by different institutions could be different too.
| | |
| --- | --- |
| Study Levels | Duration |
| Bachelor's Degree | 3 - 4 years |
| Master's Degree | 1 - 2 years |
| PhD | 3 - 4 years |
How much does it cost to study Sports Science?
The cost of studying Sports Science depends on your level of study level and institution. Here are the estimated fees of studying Sports Science in China according to study levels:
| | |
| --- | --- |
| Programme | Estimated Fees |
| Bachelor's Degree | RM 64 000 - RM 66 000 |
| Master's Degree | RM 17 000 - RM 140 000 |
| PhD | RM 27 000 - RM 180 000 |
Also read:
What are the job opportunities?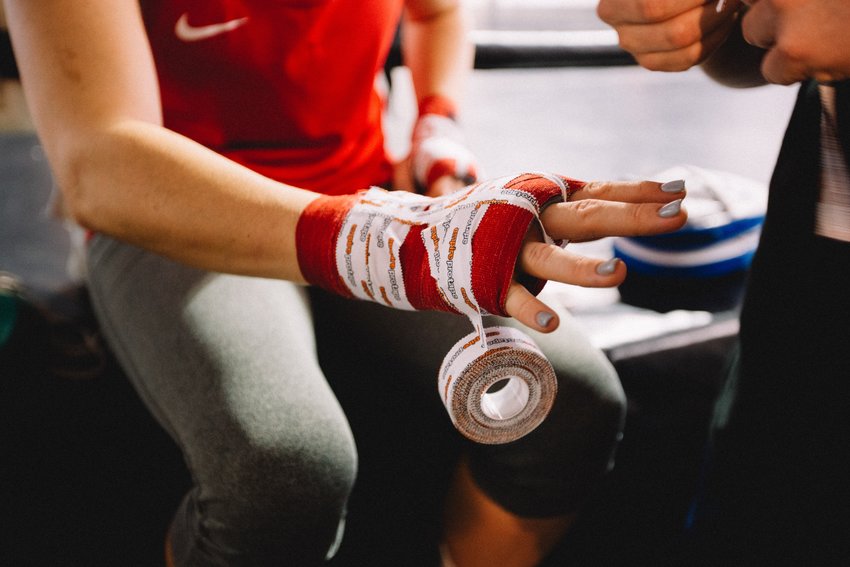 A Sports Science degree does not only provide a great start in the sports industry, you'll find that a Sports Science degree can also be useful in many other jobs. Here are some jobs that are directly related to a Sports Science degree, or where a degree in Sports Science will be useful:
Exercise physiologist
Fitness centre manager
Personal trainer
School sports teacher
Sports coach
Sport therapist
Sports administrator
Health promotion specialist
Nutritionist
Outdoor event manager
Public health officer
Physical therapist
Occupational therapist
Athlete
Also read: Work opportunities in China
Which top universities in China offer a Sports Science programme?
You can check out these top universities to study a Sports Science programme in China:
Peking University
Tsinghua University
Shanghai Jiao Tong University
Nanjing University
Zhejiang University
Beijing Normal University
Shandong University
Fudan University
Xiamen University
University of Science and Technology China
---
1. Peking University

Peking University is one of the top universities in China and around the world, ranking #31 globally. The university has become a centre for teaching and research, embracing diverse branches of learning such as law, social sciences and humanities, basic and applied sciences, management, and education.
The campus is situated at Haidian District in the western suburb of Beijing and stands near to the Yuanmingyuan Garden and the Summer Palace.
2. Tsinghua University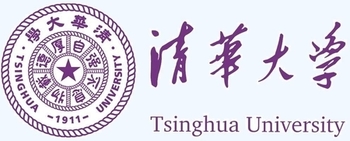 Tsinghua University is a well-known university located in Beijing, China, having 20 schools and 58 departments with faculties in science, engineering, humanities, law, medicine, history, philosophy, economics, management, education and art, and is attended by more than 33 000 students, including international students.
As one of China's most prestigious universities, Tsinghua is committed to cultivating global citizens who will thrive in today's world in all fields of studies.
3. Shanghai Jiao Tong University

Shanghai Jiao Tong University is one of the most renowned universities in China and was founded in 1896. The university is one of the top 10 best universities in Mainland China, ranking 6th among other universities in China and obtained a ranking of 60 in QS World University Ranking.
Despite Mandarin being the main language of instruction in the university, Shanghai Jiao Tong University offers a few undergraduate and postgraduate courses that are taught in English.
4. Nanjing University

Being a renowned university with more than one hundred years of history, Nanjing University enjoys high prestige and is currently situated in the old capital city of Nanjing. At present, the university has three campuses: Xianlin Campus, Gulou Campus and Pukou Campus.
Since the founding of the university in the early 20th century, Nanjing University has been among the most active universities in building a close relationship with many first-class universities around the world.
5. Zhejiang University

Zhejiang University is one of China's top higher education institutions, as well as one of it's oldest. The university comprises of 7 faculties and 37 schools, with more than 3000 full-time faculty members and is currently located in Hangzhou, one of China's most picturesque cities.
It ranks among the top three universities in the Chinese Mainland and within the top 100 in the Times Higher Education World Reputation Rankings and QS World University Rankings.
6. Beijing Normal University

Beijing Normal University is a renowned institution of higher education known for teacher education, education science and basic learning in both arts and sciences. Beijing Normal University promotes broad international cooperation and exchange by signing cooperative agreements with nearly three hundred universities and research institutes from more than thirty nations and regions. It also has student exchange programmes with over fifty universities.
7. Shandong University

Shandong University was founded in 1864 and is a member university of China's two national key construction projects to support the development of high-quality universities. The university comprises of 31 schools with a massive library collection with about 4,500,000 volumes.
As one of the first universities finding its name on the list of the two national projects mentioned above, the university has been developing by leaps and bounds in recent years and the educational quality and competitiveness of the university have been remarkably improved.
8. Fudan University

Founded in 1905, Fudan University is one of the first National Key Universities in China. It was also one of the first universities to accept foreign exchange students since the Communist Revolution. Fudan University pays high attention to the quality of international student programs and is committed to raising the percentages of international degree program students. The university has always been actively recruiting international students by offering different types of international student programs
9. Xiamen University

Xiamen University, established in 1921, is the first university founded by an overseas Chinese leader and its campus in Malaysia is the first overseas branch campus established by a prestigious Chinese university.
Nestled between green hills and the blue sea, Xiamen University is renowned as China's most beautiful university for its excellent education facilities and beautiful environment. XMU is increasingly becoming an internationally acclaimed world-class university and has forged partnerships with 236 universities from countries around the world.
10. University of Science and Technology China (USTC)

The University of Science and Technology China is a prominent university in China and enjoys an excellent reputation worldwide. The School of Sport Science in USTC was founded in 2000, with a goal to cultivate well-rounded students. The School has 14 units and departments, including the Department of Scientific History and Archaeometry, and the Department of Foreign Languages.
Also read: University Rankings in China