Many great leaders and CEO in world-renowned companies have an MBA. MBA, also known as the Master of Business Administration, is very useful not only in the business world. It is beneficial too if you want to pursue a managerial career in the public sector, government, private industry and many others. MBA holders are often being paid very well too! Have you ever wondered why? What is so fancy about it? Does it worth to get an MBA? Regardless of your purpose of getting an MBA, this guide is going to help you to explore your opportunities in China!
What is MBA?
The Master of Business Administration (MBA) is an internationally-recognised degree designed to develop the skills required for careers in business and management. Most of the MBA programs are divided into core disciplines such as accounting, economics, marketing, and operations, as well as elective courses that allow students to follow their own personal or professional interests. You will be taught on management, critical thinking and decision making.
What are the entry requirements and qualifications?
Different from other master degrees, MBA requires the candidate to have a first degree, work experiences, and a competitive Graduate Management Admission Test (GMAT) score. It is not really a master that you can buy with money. To ensure the quality of graduates, business school all around the world must take proper measures in enrolling. Read further to find out more!
Working Experience
Different from other master degrees, MBA requires the candidate to have a first degree, work experiences, and a competitive Graduate Management Admission Test (GMAT) score. It is not really a master that you can buy with money. To ensure the quality of graduates, business school all around the world must take proper measures in enrolling. Read further to find out more!
First Degree
Getting an internationally-recognised degree makes you look attractive to business school. Some business school might even examine your academic performance of degree to predict your academic performance. Not all, but some business schools are particular in the type of degree which they will require a four-year degree. Anyhow, do check your desired institute to know the entry requirements!
GMAT
The GMAT is a multiple-choice, computer-based and computer-adaptive standardised exam that is often required for admission to MBA globally.
The GMAT is developed and administered by test maker GMAC to provide business schools with common measures of applicants' preparedness for graduate-level academic work. The minimum score for MBA varies depends on the institute but the higher, the better! It will make you more appealing!
Lastly, depends on the language of your course, for an English course, you may be asked to take a language test, such as the TOEFL or IELTS. Generally, for IELTS, the minimum score is quite flexible in China depends on your institute. However, passing it with a minimum of 6.0 overall score is a safer bet! If your course is taught in Mandarin, then you will be required to prove your proficiency of Mandarin through Hanyu Shuiping Kaoshi (HSK) exam, between levels 3 to 8, with a passing certificate.
What are the specialisations in MBA?
MBA also provides multiple majors for students to choose from depending on their interest and passion. Students can even choose a secondary major to compliment the first major! Here are the 4 common major in MBA:
Consulting
A major in consulting can prepare MBA students for a career in a management consultancy, or as an internal consultant in a firm. Those students wishing to work in consulting roles in a specific industry, in information technology or healthcare, for instance, can choose to pursue a secondary major in that area.
Finance
Finance major can help students enter careers in fields such as financial services, banking and risk management; or prepare students for corporate finance positions in other firms. This major is typically considered one of the most financially lucrative options.
Marketing
A major in marketing can help a student build a career in marketing, either as a marketing manager at a company or at a specialised marketing firm. Marketing professionals are more in demand than ever these days, thanks to the increased competition created by the Internet and globalization.
Entrepreneurship
Entrepreneurship students will learn how to start a company or implement new initiatives in an existing company. This major can also be helpful for MBAs looking to get into related fields, such as venture capital.
What are the job opportunities?
Good news! More and more industries are looking for graduates with an MBA. Graduates with MBA degrees are in demand, and that demand keeps growing. In a recent survey, the Graduate Management Admission Council (GMAC) reported that 75% of employers surveyed intended to hire MBAs, with 85% citing that the number would be the same or even increase from the year before. So, what can you do with an MBA? Check out the list below:
Chief Technology Officer
Computer and Information Systems Manager
Financial Manager
High-End Management Consultant
Information Technology (IT) Director
Investment Banker
Investment Fund Manager
What is the salary prospect for graduates of MBA?
Graduates with an MBA are greatly valued in corporates. Depending on your experience, the higher your position is, the higher your salary is. Expect a starting salary of at least RM10,000 per month in a manager role here in Malaysia.
Universities in China that offer MBA
As China is emerging as a strong country, its teaching quality is on a rise too. Even though most courses are taught in Mandarin, some are available in English too. Here are some of the universities offering MBA in English:
Peking University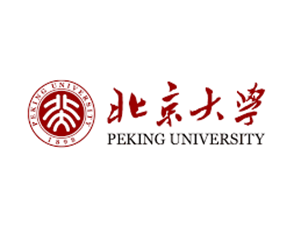 Peking University is a comprehensive and national key university. Peking University has become a centre for teaching and research and a university of a new type, embracing diverse branches of learning such as basic and applied sciences, social sciences and the humanities, and sciences of medicine, management, and education. Its aim is to rank among the world's best universities in the future. Peking University also collaborates with another institute like Vlerick Business School in Belgium for its MBA course.
Fudan University

Founded in 1905, Fudan University is one of the first National Key Universities in China. The University has a student strength of around 30,000 graduates and undergraduates, of which 3,000 are international; and has the largest population of international students among China's well-recognised universities. Fudan-MIT International MBA (IMBA) Program was launched in 1996 through collaboration between Fudan University School of Management and the MIT Sloan School of Management. This program taught entirely in English, aims to cultivate professionals with an international perspective and entrepreneurial spirit.
Nanjing University

Founded in 1902, Nanjing University is one of the oldest and well-established universities in China. Nanjing consists of 21 schools with 59 departments and is attended by around 43,000 students. Masters programs taught in English include China Studies, China and ASEAN Cultural Communication, Architecture and Urban Planning and Business Administration. The Nanjing faculty has won various awards over the years, including "National distinguished Teachers" and awards for "Talents Cultivation." It offers an MBA that is taught in English. The program offers a variety of overseas exchange programs and international seminars.
Jiangsu University
With more than 20 schools and faculties in Jiangsu University, it provides a wide range of courses, catering the demands and varieties of study interest. Each school provides scholarships and financial aid to achieving international students. Do check out its website for detailed information. In the school of management, Jiangsu University offers MBA which is taught fully in English. A minimum of IELTS 6.0 or TOEFL 70 is required to prove your English proficiency.
University of Science and Technology of China

University of Science and Technology of China (USTC) was founded in 1958 and is well known for its accomplishments in the Technological field. The University is attended by around 15,000 students and consists of 15 schools. USTC offers the Management Science and Engineering, Business Administration, Public Administration and Software Project Management graduate programs in English. The University partners with various international institutions, including the Association of Pacific Rim Universities and the Association of East Asian Research Universities. You can find MBA being offered in this university too!