What is Law about?
What is law? It has been said that the question "what is law?" has no simple answer as Glanville Williams, a legal scholar from the University of Cambridge who has been described as Britain's foremost scholar of criminal law said that the meaning of the word "law" depends on the context in which the word is used.
There have been several attempts to produce a universally acceptable definition of law and it is defined as "a binding custom or practice of community" in the Merriam-Webster dictionary. In short, law is a system of rules that are created and enforced through social or government institutions to regulate behaviour and ensure that individuals or a community adhere to the will of the state.
The law shapes politics, economics, history and society in various ways and the legal systems can be split between common law and civil law systems whereby the former is commonly followed by countries that were former British colonies while the latter is followed by countries that were former French, Dutch, German, Spanish or Portuguese colonies.
What are the major fields in Law?
Not only that the legal system can be divided between common law and civil law, but there are also various types of law that covers almost all aspects of our lives.
With so many types of law, it is difficult to know exactly which area of practice is right for you before you pursue your study in law but here are some major fields in law that you would like to know before your pursuit:
1. Corporate Law
The areas of Corporate Law practice include contracts, intellectual property, legislative compliance and liability matters. This area of law focuses on helping clients to conduct their business affairs, from preparing a business' initial articles of incorporation to handling a corporate reorganization under the provisions of federal bankruptcy law, in a manner that is efficient and consistent with the law.
The clients come from all industries, can include multinational corporations, investment banks, small and medium-sized enterprises (SMEs), regulatory bodies and governments.
2. Criminal Law
Criminal Law focuses on behaviours that are sanctioned under criminal code and defined as illegal. There are two major roles in Criminal Law, prosecutor and district attorney, and criminal defence lawyer.
Prosecutors and district attorneys sanction illegal behaviours, while criminal defence lawyers represent clients accused of criminal activity. Criminal Law covers any form of criminal behaviour, regardless of scale or severity and deals with issues of individual liberty, basic rights and responsibilities.
3. Real Estate Law
Real Estate Law focuses on issues relating to land. Some real estate lawyers focus on litigation issues while others focus on contractual issues around land and property. Attorneys in this field may work on residential or commercial transactions, review contracts, or working in planning and other government offices.
The areas of practice in Real Estate Law include sale and purchase of real property, landlord-tenant issues, development of the real property, etc.
4. Family Law
Family Law is an area of the law that deals and focuses on legal relationships between individuals within the context of a family, which means dealing with family matters and domestic relationships. Some of the main aspects of family lawyer's practice include child abuse, legitimacy, civil unions, domestic partnerships and marriages.
Besides that, it also covers same-sex parenting and finances and property upon divorce. Typically, a lawyer in this fieldwork in smaller firms and will need to be able to empathise with clients to succeed.
5. Labor Law
The practise area of Labor Law regulates the relationship between employers and their employees which includes judging what employers can ask of and expect from their workforce.
The matters that are concerned with Labor Law ranges from wages and compensation, working hours, data protection, discrimination based on gender, recruitment to redundancy and dismissal. Attorneys in this field might represent an individual employee, a group of employees, job applicants, government workers, etc.
What are the important skills do I need in this field?
To be able to succeed in the field of law, you will need various types of skills to equip yourself. Among all important skills that are needed in any field, you will find these skills useful for a career in the legal sector:
1. Communication Skills
Language is one of the most fundamental tools of a legal professional. It is no doubt that communication skills, whether it's oral or written, are equally important to convey information in clear, concise and logical terms. Without oral and written communication skills, you'll struggle to carry out duties of a solicitor effectively in the court and when you are drafting letters and legal documents.
2. Questioning
Questioning skills are critical to your success as a legal professional and the ability to ask questions effectively can greatly impact your career in this field.
From simply interacting daily with other colleagues and clients to questioning witnesses on the stand, you will need some important questioning techniques like funnel questioning, asking probing questions, asking leading questions and asking rhetorical questions.
3. Creative Thinking
Creative thinking is one of the fundamental skills that allow us to perform well in all fields, including Law. Creative thinking skills are not only important in this field, but it is also important when it comes to personal development, and form a basis for understanding the human experience. Thinking creatively will enable you to come up with many solutions to problems related to Law.
4. Analysing, Researching and Evaluating Skills
Being in the legal sector, reading large amounts of information and facts and figures is a part of the routine you cannot skip. Among the massive amount of information, the key is being able to identify what is relevant and what is not so that important points will not be missed out.
When doing the background study of a case, drafting legal documents and advising clients on complicated issues, researching and evaluating skills are important too.
5. Critical Thinking
Critical thinking is important in all fields of study, including Law. No matter which field you are in, critical thinking skills are important to help you analyze situations and make informed decisions. In the field of Law, you will need to be able to understand problems, think critically and devise solutions to problems related to your clients to help them solve their problems.
What are the entry requirements and qualifications?
There are many institutions in China offering different programmes for Law. To study Law in China, you will need to fulfil these requirements:
Qualification
Requirements
Bachelor's Degree

Chinese Proficiency: new HSK5 or above, HSK4 190 or above
IELTS 5.0 - 6.5 or above
TOEFL (Computer Based) 80 - 90 or above
TOEFL (Paper Based) 550 or above
IB
GCE
SAT

Master's Degree, PhD

Minimum of Bachelor's degree in any field
Chinese Proficiency: new HSK5 or above, HSK4 190 or above
IELTS 5.0 - 6.5 or above
TOEFL (Computer Based) 80 - 90 or above
TOEFL (Paper Based) 550 or above
IB
GCE
SAT
How long will I be studying this programme?
A Law programme is available for a different level of studies including Bachelor's Degree, Master's Degree and PhD and the duration of study for these levels are different. The duration of study for a programme of the same level offered by different institutions could be different too.
| | |
| --- | --- |
| Study Levels | Duration |
| Bachelor's Degree | 3 - 4 years |
| Master's Degree | 1 - 2 years |
| PhD | 3 - 4 years |
How much does it cost to study Law?
The cost of studying a Law depends on your level of study level and institution. Here are the estimated fees of studying Law in China according to study levels:
| | |
| --- | --- |
| Programme | Estimated Fees |
| Bachelor's Degree | RM64,000 - RM66,000 |
| Master's Degree | RM17,000 - RM140,000 |
| PhD | RM27,000 - RM180,000 |
Also read: Cost of living in China
What are the job opportunities?
A legal education can open up various new and interesting career opportunities and they are financially fulfilling as well as personally fulfilling. Lawyer is not the only job that you can get, other Law related jobs include:
Lawyer
Barrister
Solicitor
Judge
Chartered legal executive
Licensed conveyancer
Legal administrative assistant
Legal secretary
Paralegal
Also read:
Best Law schools in China
Law is a popular field and many institutions in China offer Law programmes in different study levels. You can check out these top universities to study a Law programme in China:
1. Peking University

Peking University is one of the top universities in China and around the world, ranking #31 globally. The university has become a centre for teaching and research, embracing diverse branches of learning such as law, social sciences and humanities, basic and applied sciences, management, and education.
The campus is situated at Haidian District in the western suburb of Beijing and stands near to the Yuanmingyuan Garden and the Summer Palace.
2. Tsinghua University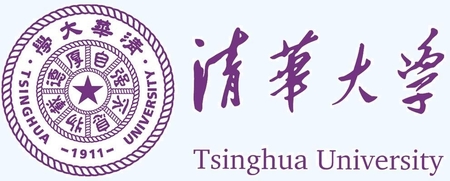 Tsinghua University is a well-known university located in Beijing, China, having 20 schools and 58 departments with faculties in science, engineering, humanities, law, medicine, history, philosophy, economics, management, education and art, and is attended by more than 33 000 students, including international students.
As one of China's most prestigious universities, Tsinghua is committed to cultivating global citizens who will thrive in today's world in all fields of studies.
3. Shanghai Jiao Tong University
Shanghai Jiao Tong University is one of the most renowned universities in China and was founded in 1896. The university is one of the top 10 best universities in Mainland China, ranking 6th among other universities in China and obtained a ranking of 60 in QS World University Ranking.
Despite Mandarin being the main language of instruction in the university, Shanghai Jiao Tong University offers a few undergraduate and postgraduate courses that are taught in English.
4. Nanjing University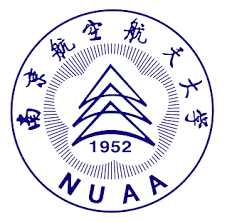 Being a renowned university with more than one hundred years of history, Nanjing University enjoys high prestige and is currently situated in the old capital city of Nanjing. At present, the university has three campuses: Xianlin Campus, Gulou Campus and Pukou Campus.
Since the founding of the university in the early 20th century, Nanjing University has been among the most active universities in building a close relationship with many first-class universities around the world.
5. Zhejiang University

Zhejiang University is one of China's top higher education institutions, as well as one of it's oldest. The university comprises of 7 faculties and 37 schools, with more than 3000 full-time faculty members and is currently located in Hangzhou, one of China's most picturesque cities.
It ranks among the top three universities in the Chinese Mainland and within the top 100 in the Times Higher Education World Reputation Rankings and QS World University Rankings.
6. Beijing Normal University
Beijing Normal University is a renowned institution of higher education known for teacher education, education science and basic learning in both arts and sciences. Beijing Normal University promotes broad international cooperation and exchange by signing cooperative agreements with nearly three hundred universities and research institutes from more than thirty nations and regions. It also has student exchange programmes with over fifty universities.
7. Shandong University

Shandong University was founded in 1864 and is a member university of China's two national key construction projects to support the development of high-quality universities. The university comprises of 31 schools with a massive library collection with about 4,500,000 volumes.
As one of the first universities finding its name on the list of the two national projects mentioned above, the university has been developing by leaps and bounds in recent years and the educational quality and competitiveness of the university have been remarkably improved.
8. Fudan University

Founded in 1905, Fudan University is one of the first National Key Universities in China. It was also one of the first universities to accept foreign exchange students since the Communist Revolution. Fudan University pays high attention to the quality of international student programs and is committed to raising the percentages of international degree program students.
The university has always been actively recruiting international students by offering different types of international student programs.
9. Xiamen University

Xiamen University, established in 1921, is the first university founded by an overseas Chinese leader and its campus in Malaysia is the first overseas branch campus established by a prestigious Chinese university.
Nestled between green hills and the blue sea, Xiamen University is renowned as China's most beautiful university for its excellent education facilities and beautiful environment. XMU is increasingly becoming an internationally acclaimed world-class university and has forged partnerships with 236 universities from countries around the world.
10. University of Science and Technology China (USTC)

The University of Science and Technology China is a prominent university in China and enjoys an excellent reputation worldwide. The School of Law in USTC was founded in 2000, with a goal to cultivate well-rounded students. The School has 14 units and departments, including the Department of Scientific History and Archaeometry, and the Department of Foreign Languages.