Hundreds of aircraft take off from KLIA every day, flying people all over the world. Have you ever wondered the operations behind the planes, managing the mass air traffic while prioritising safety and regulations? The complexity of the aviation industry is beyond imagination. Thousands of people are working on the operation in order to make flying possible for humankind. This industry is more than being pilot or air stewardess. If you would like to explore more about Aviation, then you are in the right place! Read on to find out everything you need to know about Aviation.
What is Aviation all about?
Aviation is everything about aircraft, inside and out. The aviation sub-field is divided into areas such as aeronautics, pilot training, and aviation mechanics. Each has a different focus but everything is still about aircraft.
What are the specialisations in Aviation?
Aviation can offer more than flying a plane or serving passengers. There are a lot of elements in this industry. Here are a few major fields in this industry that you should read about:
Flight Training
This is the popular field in aviation where you can earn a license to pilot an aircraft. Flight training can be conducted under a structured accredited syllabus with a flight instructor at a flight school or as private lessons with no syllabus with a flight instructor as long as all experience requirements for the desired pilot certificate/license are met. Pilots have to go through extensive training and achieve certain flying hours in order to be the captain!
Aerospace Engineering
In aerospace engineering, you will learn about building and repairing of aeroplanes that make flying possible. Not only that, you will learn about spacecraft too! It is a field with 2 major overlapping branches: aeronautical engineering and astronautical engineering, covering the sky and outer space! It can be called as rocket science if you like.
Air Traffic Controller
This field concerns the management of aircraft in the air like our road, responsible for safe, orderly and expeditious flow of air traffic. This field requires highly specialised knowledge in order to monitor the position, speed and altitude of the aircraft and give directions to pilots. In another word, you are the traffic police of aircraft.
Flight Planning
In flight planning, you will learn to produce a flight plan that involves two critical aspects: fuel consumption and compliance with air traffic control regulations. At the same time, you have to minimise the flight costs by choosing the suitable route, height and the minimum amount of fuel for minimum weight. This involves a lot of complex calculations and usually, the computer is used to help.
Airport Operations
In airport operations, you will learn about the three main aspects: airside operation, terminal and landside operations, and airport business operation. You will gain a deep understanding on the various components to form an operational system. You can find various job opportunities in this industry with a related degree from this field as this field is more general regarding the operation of aviation.
What are the entry requirements and qualifications?
Generally, STPM and A-level are widely accepted in universities in China. Every university has different minimum requirements but passes for all taken subjects is a must for a hassle-free admission. Authorities from the Civil Aviation Administration of China have set basic requirements for all students studying aviation techniques in the country. Most of these requirements apply equally to all students regardless of what country they're from.
Applicants for programs taught in Chinese must complete the Chinese Proficiency Test (HSK) band 5 (minimum score 180). Applicants for programs taught in English must complete the IELTS (minimum score 6) or TOEFL (minimum score 90), and they should be Non-Chinese citizen. Refer below for other English requirements:
Cambridge Certificate in Advanced English (CAE) 176 (overall) 169 (subtest)
Cambridge Certificate of Proficiency in English (CPE) 180 (overall) 180 (subtest)
How much does it usually cost?
Tuition fees at Chinese aviation institutes are very similar across the board. Generally, it costs this much:
| | |
| --- | --- |
| Registration | Less than CNY 400 |
| Undergraduate | Approximately CNY 15,000 per semester |
| Graduate | Approximately CNY 22,000 per semester |
These price has made Chinese aviation schools very attractive to foreign students. They are among the most affordable in the world, which is one of the reasons that they are quickly becoming so popular with students from around the world.
What are the job opportunities?
As Malaysia is still a developing country, you can expect a huge number of opportunities to satisfy the business needs of a 21st-century airport. Not everyone who works in aviation becomes a pilot or a flight attendant. Regardless of your field and major, you will find something that is exciting! Here to name a few that you can explore:
Pilot
Equipment mechanics
Technician
Flight attendant
Air traffic controller
Airport operation executive
Airport planner
Airport location manager
Airport marshal
Airport electrician
Aircraft electrician
Airline safety auditor
What is the salary prospect for graduates of aviation in China?
Choosing a study field is very important as it will affect your future career direction. One of the concerns arises is the salary range with the degree. In this field, the hour you work greatly affect your salary. The table below is only the base pay of your salary. The more you work, the more you get! Let's check it out:
| | | |
| --- | --- | --- |
| Occupation | Salary in USD (per year) | Salary in MYR (per year) |
| Pilot (First year) | $38,000 | RM96,000 |
| Flight Engineer | $35,000 | RM60,000 |
| Flight Attendant | $20,000 | RM55,000 |
Universities in China that offer Aviation Programmes
There are many universities in China providing aviation-related programs for international students. How to choose among so many? Fear no more. Check out the list below for more information:
Nanchang Hangkong University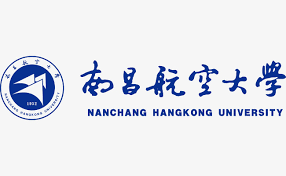 Nanchang Hangkong University (NCHU), enrolling students from all over China, is an engineering-based multidisciplinary university which aims at a well-balanced development of multiple disciplines including engineering, science, humanities, management, economics, law and education. Hangkong is also known as aviation. Like the name suggests, this university is specialised in the aviation industry!
Harbin Engineering University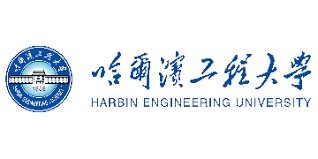 Harbin Engineering University (HEU), founded in 1953, is located in Harbin, ice city, near Songhua River. HEU is one of the first key universities in the national "211 Project" and the first batch of key constructed universities in China having graduate school and National University Science Park. HEU has major personnel training and scientific research in the field of shipbuilding engineering, ocean exploration and nuclear energy application. Being a pioneer in engineering in China, you can't miss its aviation engineering, producing experts and top engineers every year.
Nanjing University of Aeronautics and Astronautics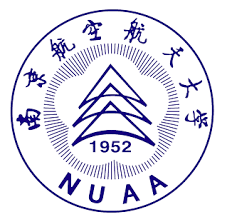 Nanjing University of Aeronautics and Astronautics (NUAA), established in 1952, enjoys a well-balanced development of multiple disciplines in natural sciences, humanities, social sciences, management, etc. with the characteristics of aeronautics, astronautics and civil aviation.
Shenyang Aerospace University

Shenyang Aerospace University has developed into an academic Centre, housing teaching buildings, research laboratories, a library which is both an architectural and cultural icon, a theatre building, sports arena, swimming centre and student's activity centres having 600,000 square meters of floor space and over 200,000 square meters of landscaped gardens. Other services such as the school hospital, comfortable accommodations and a number of dining halls are also provided. This university provides you with the skills, knowledge, experience and confidence to guide you to make your world better. Check out its official website for more information!
Beihang University

As one of the top-ranked research university, Beihang University has had more than 40 projects that were ranked first in China, since it was established in 1952. Nowadays, it has evolved into a multi-disciplined, research-oriented university of engineering science and technology with an emphasis on aeronautic and astronautic engineering, covering such diverse fields as science, technology, liberal arts, law, economics, management, philosophy, foreign languages and education. Interesting fact: their Aeronautical and Astronautical Science programme ranks No.1 in China.
University of Science and Technology of China

University of Science and Technology of China (USTC) was founded in 1958 and is well known for its accomplishments in the Technological field. The University is attended by around 15000 students and consists of 15 schools. USTC offers the Management Science and Engineering, Business Administration, Public Administration and Software Project Management graduate programs in English. The University partners with various international institutions, including the Association of Pacific Rim Universities and the Association of East Asian Research Universities. Where else can you find such a comprehensive institute to study aviation? Check out aviation-related courses it offers from official website!
Civil Aviation University of China

Civil Aviation University of China (CAUC) was founded as No.2 Civil Aviation School in Tianjin, administered directly by the Civil Aviation Administration, Central Military Commission of China. The school devoted itself to fostering aviation professionals. CAUC has a strong foundation of experts in aviation, named as the pioneer of pilot studies in China.