Many inventions of the world today comes from scientific discovery, uncountable laboratory experiments and trial and error! Great scientists such as Albert Einstein, Isaac Newton, Galileo Galilei, Marie Curie, and a lot of other scientists are only some of the notable contributors to world-changing innovations. The field of Applied and Pure Science has limitless potential waiting to be discovered! If you're interested in venturing into this field, then you must read on to find out what can it offer you!
What is Applied and Pure Sciences all about?
Even though Applied Science and Pure Science are often being related, there are some differences with both of them.
Applied Science uses existing known scientific knowledge to solve a problem with technology or inventions. You can imagine this as engineering. For example, the use of biochemistry in order to produce pharmacological drugs.
Pure Sciences is the development or discovery of scientific theories and predictions such as in Chemistry, Biology or Physics. Also known as 'Basic Science' or 'Natural Science', Pure Sciences is research used to answer unanswered questions or phenomena. Pure Sciences usually take place in a laboratory setting.
What are the specialisations in Applied and Pure Sciences?
Generally, Applied and Pure Sciences can be broken down into 3 major fields, which are Biology, Chemistry and Physics. Each major field has its own specialised focus area such as biochemistry, mechanics, astronomy and many more. There are plenty of opportunities to explore in this field! Good news is, most of the courses require students to study a year of general science before continuing the specialised area. So you will get to know more about your interest and passion before choosing a field. Here are some of the popular fields for your reference:
Biomedical Science
Biomedical sciences are a set of sciences applying portions of natural science or formal science, or both, to knowledge, interventions, or technology that are of use in healthcare or public health. It consists of disciplines such as biomedical engineering, medical microbiology, and clinical virology. The primary focus of this field is the biology of human health and diseases.
Biochemistry
Biochemistry is the study of chemical processes within and relating to living organisms. You would study molecular biology and molecular mechanisms of biological phenomena such as protein synthesis and process between body cells. Knowledge gained from this field is widely used in nutrition, medicine and agriculture.
Earth Science
Earth science or geoscience includes all fields of natural science related to the planet Earth. This is a branch of science dealing with the physical constitution of the Earth and its atmosphere. You will learn about earthquakes, raindrops, flood and fossils with geology!
Sports Science
In Sports Science, you will study how sport and physical activity promote health and performance to the human body. This field incorporates psychology, physiology, anatomy and biochemistry. You will help athletes to achieve better performance during sporting events by understanding how the human body reacts to exercise and external stimuli.
Food Science and Technology
Food Science focuses food on every level, from the production process to packaging technology. Food technology is the application of food science to the selection, preservation, processing, packaging, distribution, and use of safe food. Both disciplines are often correlated.
What are the entry requirements and qualifications?
Generally, STPM and A-level are widely accepted in universities in China. Every university has different minimum requirements but passes for all taken subjects is a must for a hassle-free admission. Applicants for programs taught in Chinese must complete the Chinese Proficiency Test (HSK) band 5 (minimum score 180). Applicants for programs taught in English must complete the IELTS (minimum score 6) or TOEFL (minimum score 90) and they should be Non-Chinese citizen. Refer below for other English language requirements:
Cambridge Certificate in Advanced English (CAE) 176 (overall) 169 (subtest)
Cambridge Certificate in Proficiency in English (CPE) 180 (overall) 180 (subtest)
What are the job opportunities?
You can find a lot of career opportunities in this field. However, depending on your specialised area, the scope will get narrow. Here are some of the common job opportunities you can find:
Food scientist
Food technologist
R&D engineer
Sports therapist
Safety and health officer
Product test biochemist
Manufacturing quality manager
Wastewater research officer
Health consultant
What is the salary prospect for graduates of Applied and Pure Sciences in China?
Choosing a study field is very important as it will affect your future career direction. One of the concerns arises is the salary range with the degree. Let's check it out:
| | | |
| --- | --- | --- |
| Occupation | Salary in USD (per year) | Salary in MYR (per year) |
| Food scientist | $69,192 | MYR 270,000 |
| Health consultant | $57,939 | MYR 231,000 |
| Scientist | $78,014 | MYR 327,000 |
Universities in China that offer Applied and Pure Sciences
Making the decision to live abroad, away from family and home could be hard. To help you to overcome the obstacles, here are some universities that are worth checking out for a whole new cross-culture experience in China:
Peking University
Peking University is a comprehensive and national key university. Peking University has become a centre for teaching and research and a university of a new type, embracing diverse branches of learning such as basic and applied sciences, social sciences and the humanities, and sciences of medicine, management, and education. Its aim is to rank among the world's best universities in the future. Peking University provides multiple doctoral programs related to Physics.
University of Science and Technology of China

University of Science and Technology of China (USTC) was founded in 1958 and is well known for its accomplishments in the Technological field. The University is attended by around 15,000 students and consists of 15 schools. USTC offers the Management Science and Engineering, Business Administration, Public Administration and Software Project Management graduate programs in English. The University partners with various international institutions, including the Association of Pacific Rim Universities and the Association of East Asian Research Universities. As the name suggests, you can too find a variety of science-related degree programs that can definitely fit your needs.
Tsinghua University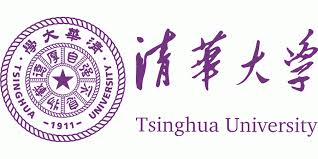 Established in 1911, Tsinghua University is a well-known university located in Beijing, China. The University has 19 schools and 55 departments and is attended by around 33,000 students, of which 2,600 are international. The University offers several scholarships to international students. Tsinghua University offers a number of graduate and undergraduate programs in English including Architecture, Civil Engineering, Information Sciences, Journalism and Communication and Public Policy. Do check out its website for science-related programs!
Jiangsu University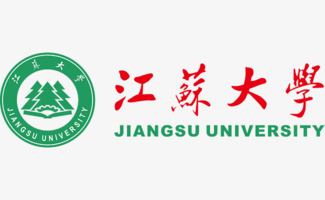 With more than 20 schools and faculties in Jiangsu University, it provides a wide range of courses, catering the demands and varieties of study interest. Each school provides scholarships and financial aid to achieving international students. Do check out its website for detailed information. You can find quite a number of pure science courses being offered in English here.
Shanghai Jiao Tong University
Shanghai Jiao Tong University is a major research university in Shanghai. Established in 1896 as Nanyang Public School by an imperial edict issued by the Guangxu Emperor, it has been referred to as "The MIT of the East" since the 1930s. Through some 120 years' unremitting efforts, Shanghai Jiao Tong University has become a comprehensive, research-oriented, and internationalized top university in China. Living in the vibrant city of Shanghai, you can experience the lively community while studying your ideal program!
Nanjing University

Founded in 1902, Nanjing University is one of the oldest and well-established universities in China. Nanjing consists of 21 schools with 59 departments and is attended by around 43,000 students. Masters programs taught in English include China Studies, China and ASEAN Cultural Communication, Architecture and Urban Planning and Business Administration. The Nanjing faculty has won various awards over the years, including "National distinguished Teachers" and awards for "Talents Cultivation". Same like any other universities listed above, it also offers multiple science-related programs.
Beijing Normal University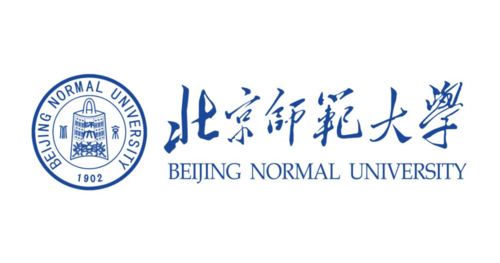 Beijing Normal University, a key university under the administration of the Ministry of Education, is a renowned institution of higher education known for teacher education, education science and basic learning in both the arts and the sciences. If you wish to be an educator of science, then you must check this out. Beijing Normal University is acknowledged as one of the nation's first ten key universities. Long-term and short-term international students from over 94 countries and regions are studying at BNU, with 1,800 autumn-registered long-term international students, of whom 76% are pursuing academic degrees. You can feel the global presence in studying science courses here!
The Chinese University of Hong Kong

Founded in 1963, The Chinese University of Hong Kong (CUHK) is a forward-looking comprehensive research university with a global vision and a mission to combine tradition with modernity, and to bring together China and the West. Its branch campus located in Shen Zhen, offers multiple science courses that are taught fully in English.