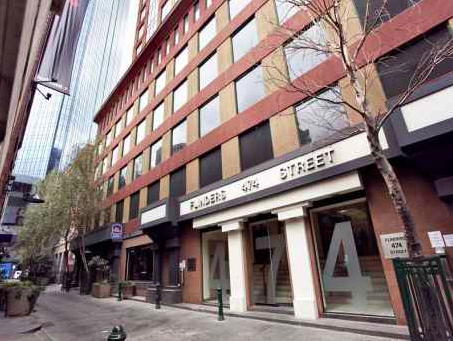 Australian National Institute of Business & Technology
Melbourne, Victoria, Australia
Statistics

| | | |
| --- | --- | --- |
| | 3 | Undergraduate programs |
| | 0 | Postgraduate programs |
Overview
Statistics

| | |
| --- | --- |
| Institution type | Private |
| Year established | Data not available |
| Campus setting | Data not available |
| Student population | Data not available |
| foreign students | Data not available |
| Nationalities | Data not available |
About Australian National Institute of Business & Technology
Our mission is to provide exceptional educational outcomes for every student who joins us for their training journey.
We've been shaping students' futures across our 3 campuses for over 10 years and have grown into an innovative and dynamic registered training provider.
We deliver across a broad range of nationally recognised Certificate III up to Graduate certificate level qualifications and work closely with prominent universities in Victoria to provide excellent future academic pathways and opportunities.
Admissions
Intakes
Admissions Statistics

| | |
| --- | --- |
| IELTS | Data not available |
| TOEFL | Data not available |
For admission requirements and intakes for each individual course/programme please refer to course details.
Tuition and application fees
Estimated tuition fees as reported by the institution.
Tuition and Application Statistics

| | |
| --- | --- |
| Application fee (local students) | Data not available |
| Application fee (foreign students) | Data not available |
| Student visa fee (foreign students) | Data not available |
Living cost
Data not available
Average living cost in Australia
The amount is indicated taking into account the average cost of food, accommodation, etc in Australia for 2023
Costs Statistics

| | |
| --- | --- |
| Food | Data not available |
| Accommodation | Data not available |
| Others | Data not available |
Accommodation
ANIBT does not have any on-campus accommodation. The housing advisory service will provide information, advice and assistance on finding off-campus accommodation, such as:
​If you do not want to be independent when you first arrive, you may find home stay is much easier for you. Full board is usually provided in a household with your own fully furnished room, two to three meals a day and all household bills included except telephone calls.
 
Shared house accommodation 
​You will pay rent for your own bedroom and share the bathroom, kitchen and living areas with the other people living in the household.
 
Private rental properties 
Rent your own apartment or house through a Real Estate agent or private landlord. Most of the properties are unfurnished, so initial setting up cost would have to include furniture and appliances.
 
Private hostel accommodation 
A small furnished bedroom is provided with access to shared bathroom, living and recreation areas.
Campus
Australian national Institute of Business & Technology has three main campuses:
Melbourne City Campus
Brunswick Hospitality Campus
Polygon Meetings and Functions Centre
ANIBT's all three campuses are located in Melbourne.
Student population
Data not available
Total population
Student Statistics

| | |
| --- | --- |
| Undergraduate students | Data not available |
| Postgraduate students | Data not available |
| foreign students | Data not available |