Why MSU for University Education
March 22, 2021
Tahiya Islam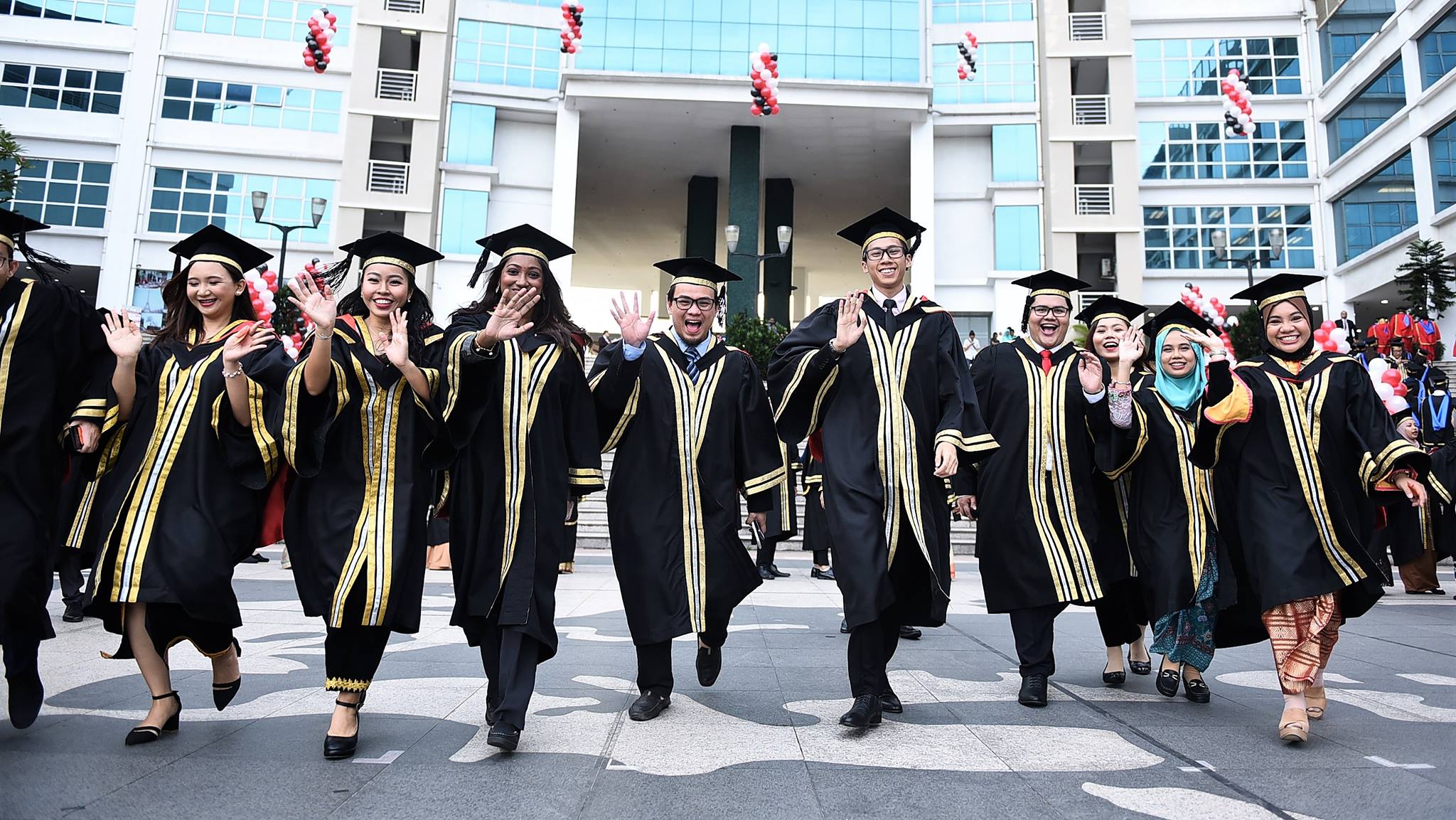 Management & Science University (MSU) is a world-ranked, well-respected, international university serving global human capital development needs. Its study programmes run the range from medical and the health sciences to information sciences and engineering; education and social sciences to culinary, patisserie, and hospitality; business management to professional studies; and music to fashion. To study at MSU is to graduate as a globally mobile, culturally conscious, sustainability savvy, heritage rooted, holistically developed 21st-century-educated citizen of the world.
A globally recognized university of choice.
As a World Top 100 Young University, Asia Top 200 University, and World Top 301+ for Global Impact as well as Graduate Employability, MSU is among the top 51 percent of the best universities worldwide. The QS as well as Times HigherEd ranked University has just bagged the Malaysia Top School title for Fashion Design, placing World Top 100 for Art and Design in the QS World University Rankings by Subject 2021. Currently securing a #2 spot through its Hospitality and Leisure Management programmes, MSU also excels at #11 in Malaysia for Business Management.
Malaysia's highest graduate employability.
With 98.7 percent of its graduates successfully securing employment, MSU has been acclaimed the country's #1 University for Graduate Employability by the Ministry of Education. MSU currently ranks at World Top 301+ on the Times Higher Education Employability Rankings, and ranked as Malaysia's Most Popular Graduate Employer in the Education Sector by the GradMalaysia Awards 2019. The job-seeker competencies of MSUrians are no doubt enhanced by a parallel job-creator capability built by an entrepreneurship ecosystem that won MSU the Most Entrepreneurial Private University Malaysia in 2016. MSU went on to become the first university in Asia internationally recognized as Entrepreneurial and Engaged, by the Netherlands-based Accreditation Council for Entrepreneurial and Engaged Universities (ACEEU). MSU's own President and Founder was awarded the Lifetime Achievement Award in Entrepreneurship at the ACEEU Asia Pacific Triple-E Awards in 2020.
Global TVET Model University.
In presenting the title award to MSU, the Chairman of the Accreditation Service for International Schools, Colleges and Universities (ASIC) recounted his own personal experience of TVET education. Experiential learning is the best kind, he said, because you immediately relate theory to practice. Everything you do in TVET becomes relevant on the job. The Global TVET Model University certification, which also recognized MSU for Outstanding Leadership in International TVET Education, presented Management and Science University with ASIQUAL Validated Award Centre Status for the provision of ASIQUAL Validated Programmes, as well as Recognized Centre Status with ASIQUAL for the provision of ASIQUAL Qualifications.
Global mobility, leadership, and internship opportunities.
Extensive partnerships with institutions in over 40 countries worldwide ensure equally extensive opportunities for MSUrians to engage with the global community through semesters, visits, and on-the-job training abroad. Such exposures can only build the student better on his or her way to becoming a world citizen serving humankind.
Holistic personal and professional development.
GEmS or Graduate Employability Skills ensures students balance their innate talent with transferable skills, whilst Personal Competency Enrichment integrate specific transferable skills with academic delivery, developing career-essential soft skills.

Intercultural competency across diversity.
MSUrians come from all walks of life from all corners of the world. If you are an international student, you will tremendously enjoy the Malaysian experience. A developing country with fully developed infrastructure yet remaining beautifully lush in forest greenery is peopled in majority by the Malays, followed by the Chinese and the Indians. A celebration of diversity at MSU will see you participating in the country's main cultural events on campus all year long, as well as the MSU International Students Society (MSUISS) annual International Cuisines Festival.
An active campus with vibrant student life.
The multitude of ethnicities, with over 40 international home countries, enliven the campus environment. Complementing the teaching and learning are the co-curricular activities; through clubs and associations, community engagement, or environmental rescue. MSU is Malaysia's record-setting university with the MyCoral programme initiated by its International Medical School (IMS). The award-winning eco-marine Knowledge Transfer Programme delivering the United Nations Sustainability Goals for Life Below Water joins a suite of other climate actions such as MyMountain under the umbrella of the MSU Environmental Sustainability Project (MESP).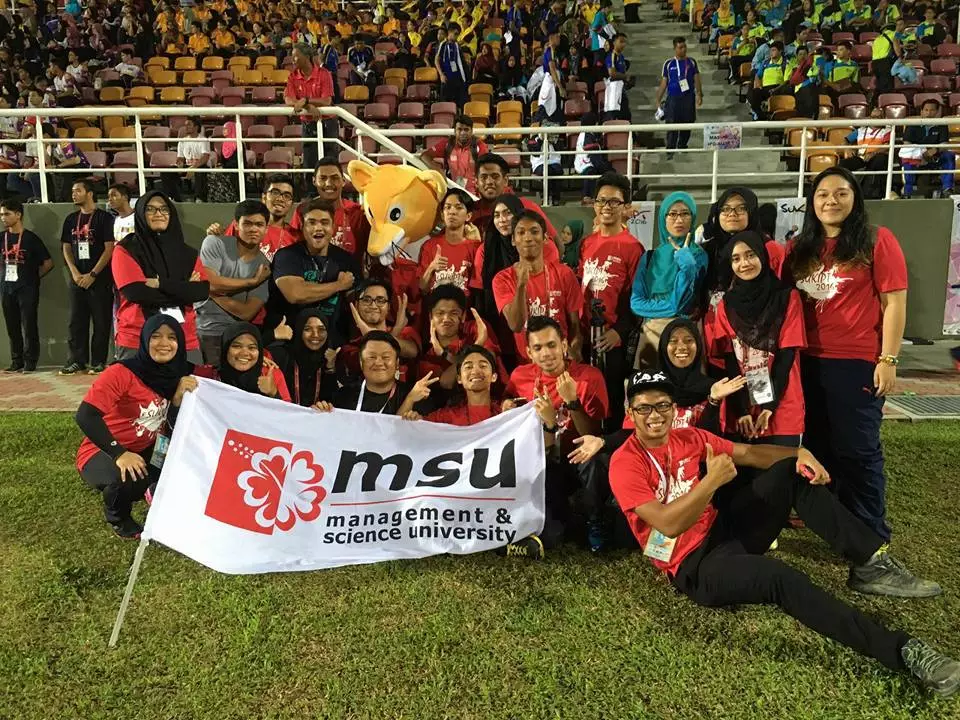 Academic programmes at all levels.
The University's study programmes had been meticulously planned to enhance core competencies to be the best in the field and produce graduates who form first choices among employers. From foundation to undergraduate, Master's to PhD, there is bound to be one suitable for you at any level from the over 150 currently offered. Check it out here.
Wait no more. Enrol now!