What To Expect in A Medical School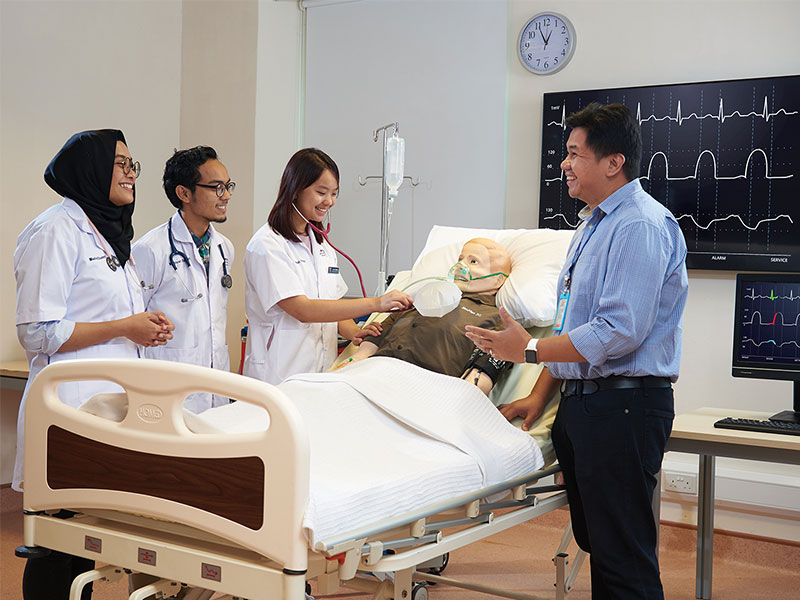 Newcastle University, UK established an international branch campus, Newcastle University Medicine Malaysia (NUMed) at Johor which offers students with foundation and degrees in the field of medicine and biomedical sciences.
The syllabus and learning structure of all academic programmes at NUMed are similar to Newcastle UK's provision. Hence, students will be able to obtain prestigious UK qualifications by obtaining their degrees with NUMed with an additional advantage of spending less on their tuition fees compared to studying abroad.
The Bachelors in Medicine, Bachelors in Surgery (MBBS) programme offered in NUMed is a comprehensive programme that allows medical students to gain hands-on experience and develop themselves as competent doctors.
During the first two years in medical school, students will be exposed to case-based learning and early clinical experiences. For example, students will be taught to understand the anatomy of the human body, physiology, pharmacology and the biology of diseases through lectures, seminars, simulation sessions as well as clinical reasoning sessions.

Students will be required to complete two clinical rotations during their third year which will be focused on the essentials of clinical practice. Students will be required to rotate through placements in medicine, surgery and emergency department.
After that, in Year 4 students will be exposed to the studies of clinical decision-making which focuses particularly on investigative medicine. Students will also be required to do clerkship; in which they will follow several patients throughout their health journey.

During the final year, medical students will be required to do clinical rotations again to enhance their skills and knowledge and as a preparation for their practice as a House Officer. During housemanship, students will focus on medical regulations, advanced communication skills, prescribing medications in almost all medical departments in the hospital.

NUMed shapes competent doctors for the future with excellent skills and attitude that is required for efficient medical practice.
For further details on NUMed's programmes, email admissions@newcastle.edu.my, call +607-555 3800, WhatsApp +6011-1231 5411/+6012-784 9456 or visit https://www.ncl.ac.uk/numed/.