What to Do If Your SPM Results Turned out 'Bad'?
By Nur Hafiza Abu Bakar | Last modified 17 Jan 2020
Share this page with friends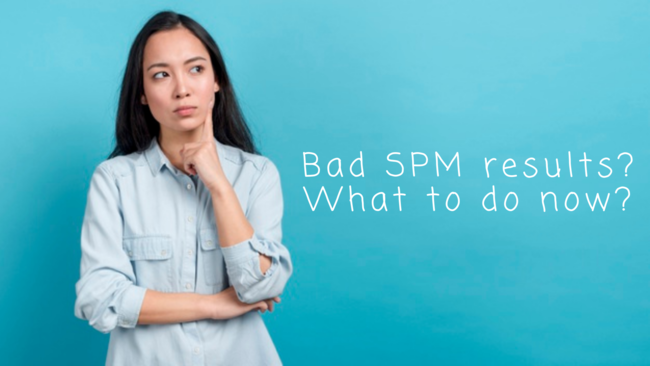 We all grow up with a mindset believing excellent exam results determine a good future for us. But how far does this mindset go? The future is unpredictable and we can never expect what it has in store for us. When you've worked extremely hard enough to achieve good results, but it didn't turn out the way you wanted it to be, does that mean you're a failure?
Especially for a big exam like Sijil Pelajaran Malaysia (SPM), having good results are important because it will help you secure a spot in universities or colleges to further your studies. Not only that, you can also use your SPM results to get a scholarship.
What about those whose SPM results turned out 'bad'? Before we further get into this, we first need to define how bad is 'bad'. The opinion may vary for each individual. Some may consider bad as not scoring straight As, while some see it as seeing their results with different letters printed on their certificates.
There have been cases where students had suicidal tendencies due to exams and some even ended their lives due to stress of not being able to do well. This often comes from the societal, peer pressure and parents who want their child to only excel well in exams.
Related: Malaysian Teens Are Suffering from Mental Health Problems
When high expectations are given, high school students will feel burdened to deliver excellent results to fulfil the expectations. Besides the pressure from other people, high-achiever students experience it similarly, except that they get disappointed for not being able to satisfy their own goals. They want to satisfy themselves with their hard work and effort. So, which one are you?
Don't let your SPM results let you down
Stress is a common experience among human beings. Everyone gets stressed out for different reasons. It is important for us to have a survival response to the stress we're facing. If we let the stress bother us for a long time, it will give negative impacts on our health and well-being.
The effects may include pain, fatigue, muscle tension, low mood, difficulties to pay attention, poor concentration and poor decision-making. The privilege of having good exam results can bring you many good benefits. But you have to remember that exam results do not guarantee your future in the long run.
Don't blame yourself for not working hard enough while you actually did. Don't ever degrade your effort, pat yourself at the back and tell yourself you did well. It's okay to be sad, but don't let it get into you for a long time.
There are many other negative thoughts that might come along the way, like disappointing the ones who expected you to do well. It's absolutely normal to feel bad about it, but remember that only you can do the changes and make them see you're more than just exam results.
The past is irreversible, but you can still gear your future. Everyone needs to work hard to get something. Exam results can be considered as an achievement, but it is just a piece of paper that will not serve you forever. The value goes down as you age.
SPM is only the beginning, not the end of your life. If you are a parent, don't pressure your child too much. Your child probably needs more support from people who are close to them.
Feel better about yourself
It is really important not let the exam results stress and anxiety affect your mental health. It's true that exams can help you take the next step in your academic or professional career, but exam results are not the only measure of success.
Remind yourself that:
Exam results do not define your worth
You might not be doing well on papers, but you have many other skills and qualities that cannot be measured by answer scheme
Make a list of things you want from life that do not involve exams. From this, you will be able to see how exam results play a small part in the picture
You're still young, have fun and explore the world more. Your life outside of exam is way more interesting
Your health and happiness are what matter the most
How to deal with disappointing exam results
It is normal to feel worried about exams, especially if you're under pressure from school or family. This stress can cause you to feel anxious or depressed, and this might affect your sleeping or eating habits.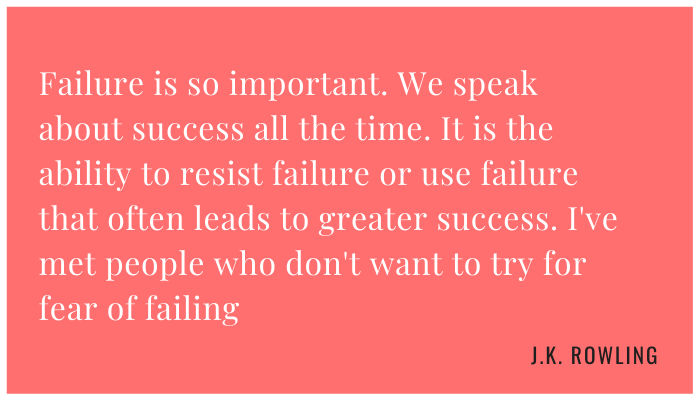 What to do if you get disappointing exam results? Read below how to help yourself:
Take a moment to breathe, don't panic
Try to speak with people whom you really trust and can comfort you, tell them how you're feeling
Explore your options. If you're planning to further your studies, find out your study options here
Take everything slow and calm yourself down. You don't have to make any decisions straight away
What to do if you didn't score well in SPM? Here are the options.
We should never normalise having good exam results define your future path. If you're interested to pursue your studies, you can explore the options available. It's better to follow your heart and see what interests you the most.
Worry not, if your results did not come out as expected when you thought you did very well and feel like something went wrong, below are the options you can do:
1. Appeal your grades
Malaysian students would know that they need to meet the fixed entry requirements to get into your desired university. You can actually appeal your grades and get your paper remarked. But keep in mind that this comes with a price, you have to pay RM100 per subject. Once you've proceeded with this, all you have to do is to keep your fingers crossed!
Don't know how to appeal? Here are the steps:
Fill up this form > Borang Permohonan Penyemakan Semula Keputusan Peperiksaan/Kes

Attached 1 verified copy of your official SPM results

Attached 1 verified copy of your Pentaksiran Berdasarkan Sekolah (PBS) or school-based assessments by your school principal or Pegawai Kerajaan Kumpulan A

Put the form in an envelope and mail/send the completed form to:

Lembaga Peperiksaan
Kementerian Pelajaran Malaysia
Aras 8, Blok E11
Pusat Pentadbiran Kerajaan Persekutuan
62604 PUTRAJAYA.
(U.P.: Unit SPM)

Write down "SEMAK SEMULA SPM / RECHECK SPM PAPER" on the upper left corner of the envelope

Applications that do not use this form will not be processed

Incomplete forms will not be returned

Attach two (2) 11cm x 22cm self-addressed envelopes with RM1.00 stamped seal

The closing date for the application 30 days after the announcement of the examination results

The review decision date is two months after the closing date for the application
For more info, you can read the rules here.
2. Take your exams again
You are allowed to retake your papers if you want to aim higher grades. Find out how you can resit SPM for selected subjects:
Register yourself as an SPM Ulangan Candidate at Lembaga Peperiksaan Malaysia website

Select your subjects which you would like to retake. Again, this also comes with fees based on the number of subjects you take. This subjects that are available for you to repeat may differ for each year, so keep yourself updated with the announcement made by the Ministry of Education.

Choose the location on where you can retake your SPM papers. You must choose a location within your state and district area. Once you've selected your state and district, you will be given a list of examination centres which have not yet reached the maximum capacity quota.

Verify your information and make sure that all details provided are correct before you click "Send". Read the terms and conditions, check the box on the page below.

Print out your Senarai Semak Pendaftaran along with registration Kenyataan Semakan (summary statement). Make sure everything is filled correctly. If you want to make changes, you will be charged RM30 per subject within a specific range of date. You're not allowed to make changes after that. All payments are non-refundable.

Send your documents to Jabatan Pendidikan Negeri / Pejabat Pelajaran Daerah. You need to bring along the following documents with you:

- One (1) printed copy of your Senarai Semak Pendaftaran
- Three (3) copies of your Kenyataan Semakan
- One (1) copy of a verified identification document (IC, passport)
- Make the payment in cash, bank draft or postal cash — payable to Akauntan Negara Malaysia
- Four (4) copies of Prepaid Pos Laju or Express Post envelopes in A5 size
NOTE: The deadline to register for SPM Ulangan is typically within 2-3 weeks after you receive your SPM results.
3. Consider taking diploma or certificate courses
Did you know that if you want to pursue a diploma course, you only need at least 3 credits for SPM? Pursuing a bachelor's degree can be difficult to be approved for admission, so a diploma can be a good option for you. Once you've completed your diploma course, you will still be able to get into the degree course of your choice.
For certificate, it typically requires only 1 credit with a pass in Bahasa Malaysia and History. A certificate will allow you to pursue a diploma, then later go on for a degree course.
4. Start working
Not everyone is interested in pursuing their studies. There are many jobs and companies that accept job applications with SPM qualification. Such positions like customer service executive, clerk, administrative office, kindergarten teacher and more.
If you have valuable skills like photography, writing, video editing and other creative and technical expertise, you can benefit from them and make money through services. This falls under freelance work where you exchange services for money.
If you want to step into the career world, it's totally fine. You can decide to further your education when you're completely ready. There are people who are in the 30s to get their first diploma. There is no age limit when it comes to education.
Also read: Best 12 Part-Time Jobs To Do While Waiting for SPM Results
There are people who get good results, receive nice scholarships and make a comfortable life. While there are also who did badly in their studies but excel well in their career. Every individual goes through life differently, it's up to them how they want to master their life.
Chin up buttercup!
If you're still confused about what you should do, get in touch with our counsellors personally.