5 Ways to Celebrate High School Graduation
By Nur Azre | Last modified 01 Nov 2019
Share this page with friends
Graduation: it's the day you've been looking forward to. It's time to celebrate the accomplishments of your young adulthood. If you're graduating soon, here are five ways to celebrate after your graduation: spending time with family and friends, taking a rest from the hustle of life, pursuing your hobbies, participating in outdoor events, and going on an adventure. A survey was conducted on 100 college students and this is the result: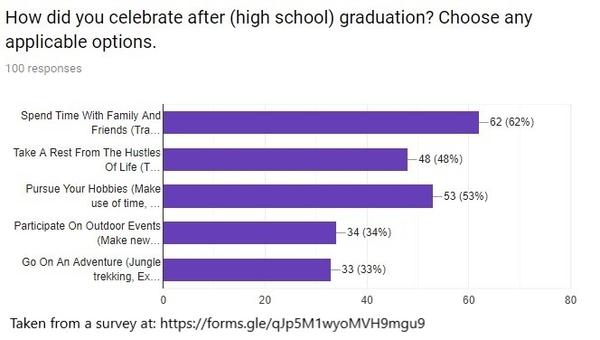 The first way is to celebrate with your family and friends. It's the most chosen option in the survey, with 62 out of 100. You could travel locally with your loved ones to celebrate your big day. Other than that, you could also host a party to share your happiness with others. After all, they are the people who made you who you are. Right?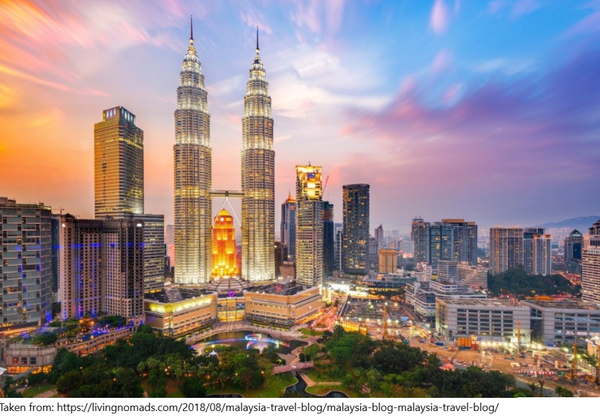 Also, you can choose to take a rest from the hustle life by taking a good, long nap. In the survey, 48% of the participants have chosen this option. You can catch up with all the sleeping hours you missed as these last few years of schooling life were filled with sleepless nights. After all the stressful days, your hard work has been paid off, so treat yourself a feast, spa, or even massage to get your "batteries" recharged.
Moreover, you can pursue your hobbies. It's the second most chosen choice from the responders, with 53 out of 100. Engaging yourself in an activity that you enjoy is an excellent way to spend your time after graduation, especially if you're passionate about it.
Another way to celebrate graduating from school is to participate in outdoor events. Only one-third of the total participants have chosen this option in the survey. But when you take part in such events, you make new friends and meet new people. You could also aid the community by being a volunteer when needed.
Finally, going on an adventure is also a recommended activity for all graduates to experience. According to the survey, this option is the least popular. However, an adventure can be exciting and fun. It may also be activities with some physical danger such as exploring, skydiving, and mountain climbing.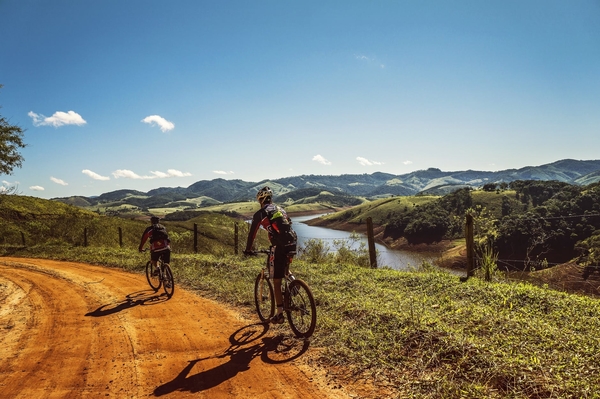 In conclusion, there are many ways to celebrate after graduation, whether it's with your family, friends, or yourself. The ways mentioned above are all excellent ways to celebrate after graduating from high school. So, enjoy your break!